Vegan Pancake Mixes? Here Are 6 Brands You Can Find at a Store Near You
Sarah Von Alt
Breakfast is the best. But if you're new to vegan eating, figuring out how to make all your breakfast favorites without animal products might take a little time. Fortunately, there's one swap that's as easy as it gets: vegan pancake mixes!
Believe it or not, quite a few store-bought mixes are completely plant-based, though they may not be clearly labeled that way (one day!). For some mixes, you only need to add water. It doesn't get much easier than that.
Plus, several mainstream brands offer less-traditional vegan pancake mixes, such as buckwheat and gluten-free. Get ready to fire up the griddle!
1. Bisquick Original Pancake & Baking Mix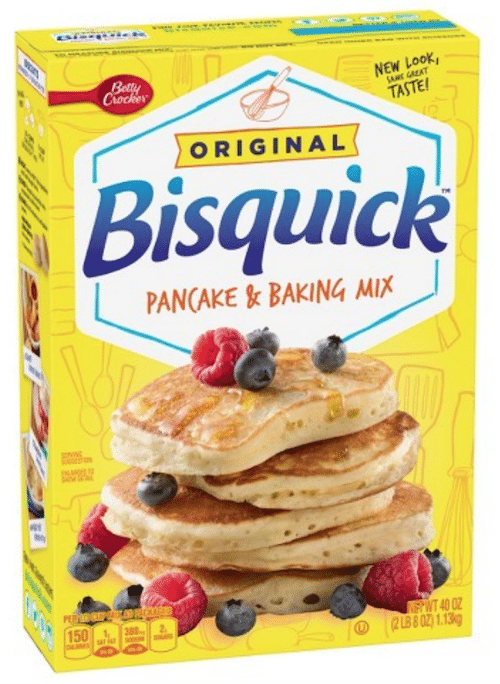 You can get this stuff at pretty much every grocer. To sweeten the deal, the company also offers a gluten-free vegan pancake mix! And since these are baking mixes, they're sure to make other recipes easier. Yummy plant-based biscuits, anyone?
2. Aunt Jemima Original Pancake & Waffle Mix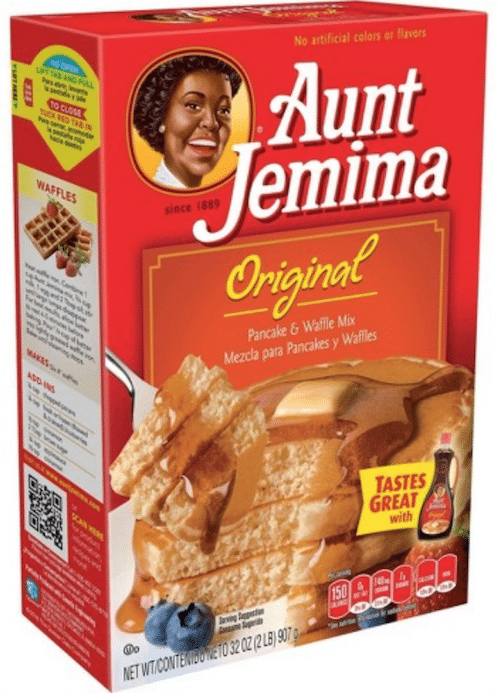 Aunt Jemima is a household name, and the brand's famed original mix is free of dairy and eggs! If you're feeling a little less traditional, try the whole-wheat blend, made with brown sugar.
3. Hungry Jack Complete Chocolate Chip Pancake Mix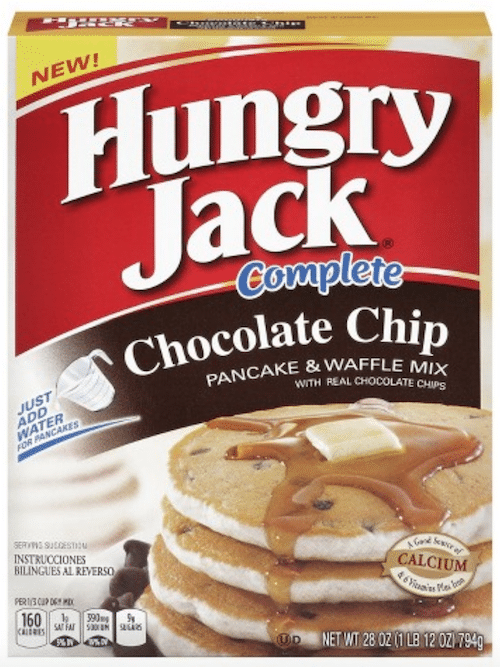 Want to impress overnight guests with a tasty breakfast that rivals dessert? Make these chocolate chip pancakes—just add water! Hungry Jack Original is also plant-based, but remember that you'll need to add oil, vegan milk, and an egg replacer!
4. Bob's Red Mill Paleo Pancake & Waffle Mix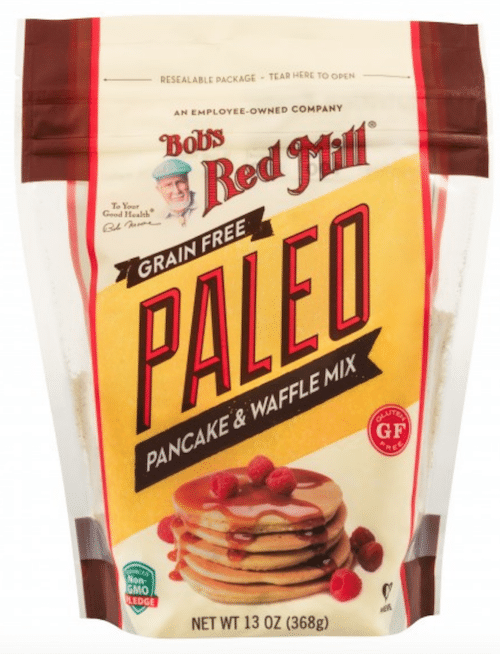 There's a pancake mix for everyone! This grain-free mix is made by Bob's Red Mill, a brand offering several vegan pancake mixes, including its Organic High Fiber, Buckwheat, and Organic 7 Grain.
5. Arrowhead Mills Organic Gluten-Free Pancake & Waffle Mix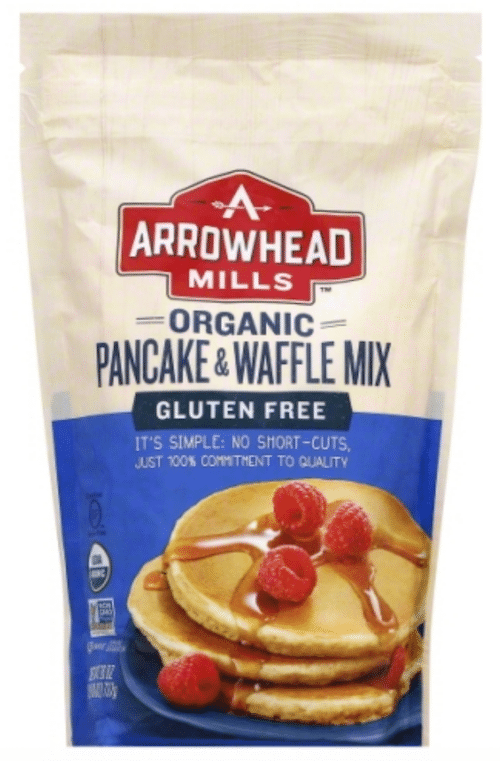 This brand isn't as widely available as giants like Bisquick, but you can find it in quite a few grocers. Plus, the line offers a vegan buckwheat pancake mix.
6. Krusteaz Blueberry Pancake Mix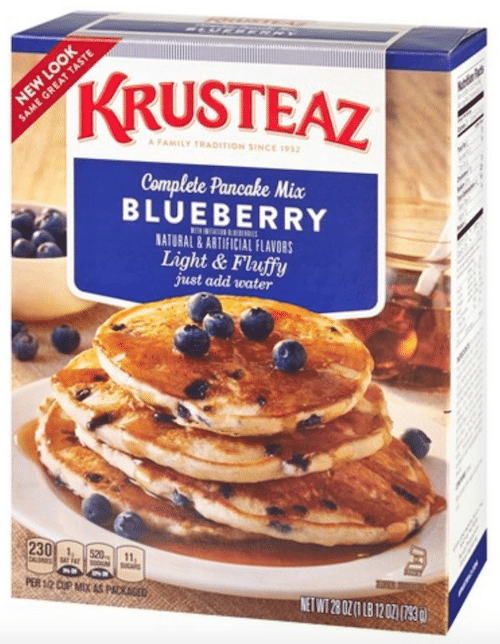 Another just-add-water mix, this popular offering from Krusteaz includes dried blueberries! And while the brand's other pancake mixes contain dairy or egg, its Belgian waffle mix is plant-based. Breakfast is served!
—
Want more vegan breakfast ideas? Click here for some of our favorite recipes.