Eerie-sistible Vegan Halloween Recipes That Are to Die For
Hannah Bugga
There is no better way to have a fang-tastic Halloween than by whipping up some spooky plant-based treats! Whether you're looking for mummy pizzas, skull cakes, or pumpkin-flavored favorites, you've come to the right place. These vegan Halloween recipes are as frightening as they are delicious. Try making them all!
Halloween Mini Mummy Pizzas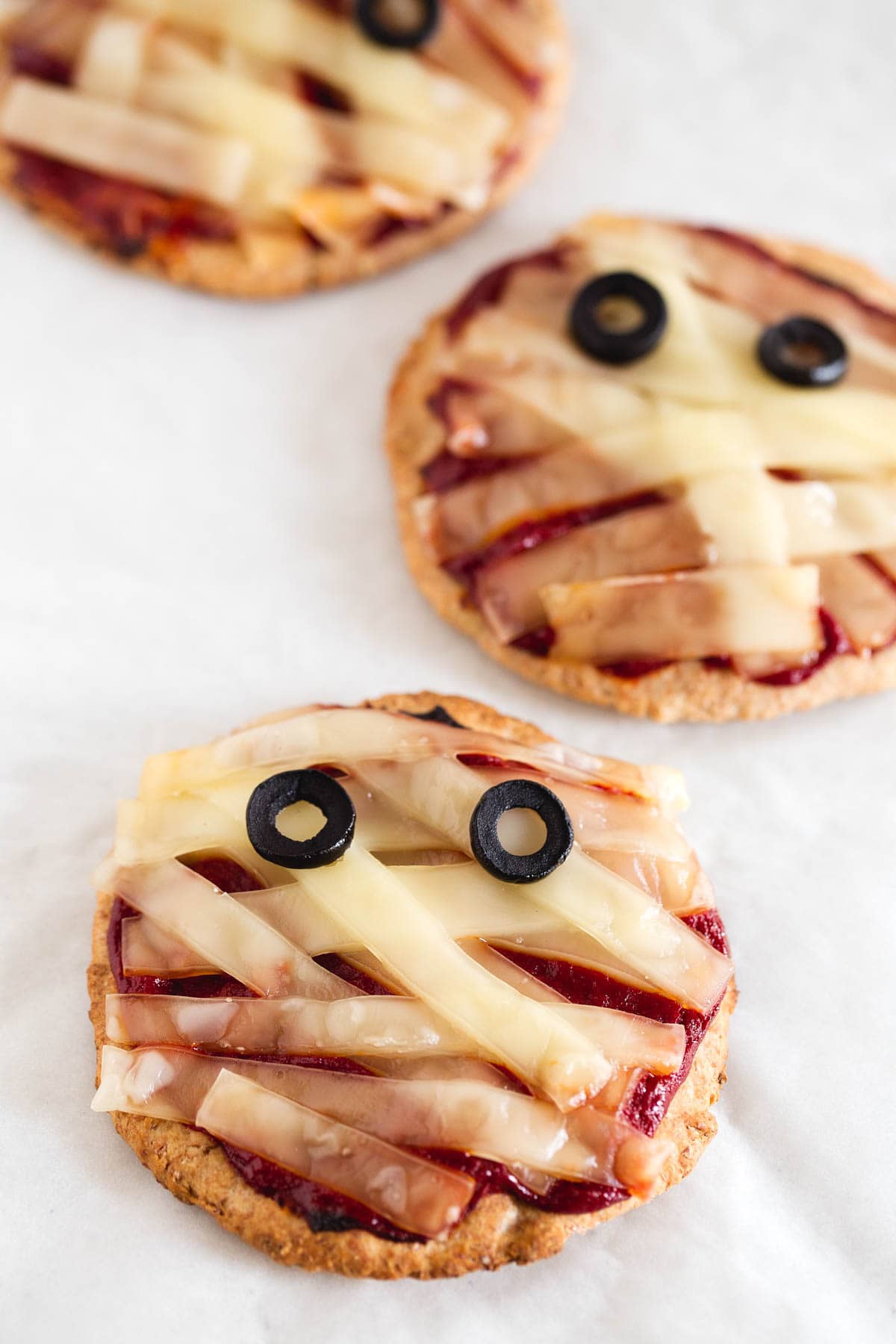 These spooky snacks can be made using homemade spelt flour pizza dough, store-bought pizza dough, or even healthy bread.
Peanut Butter Apple-Lanterns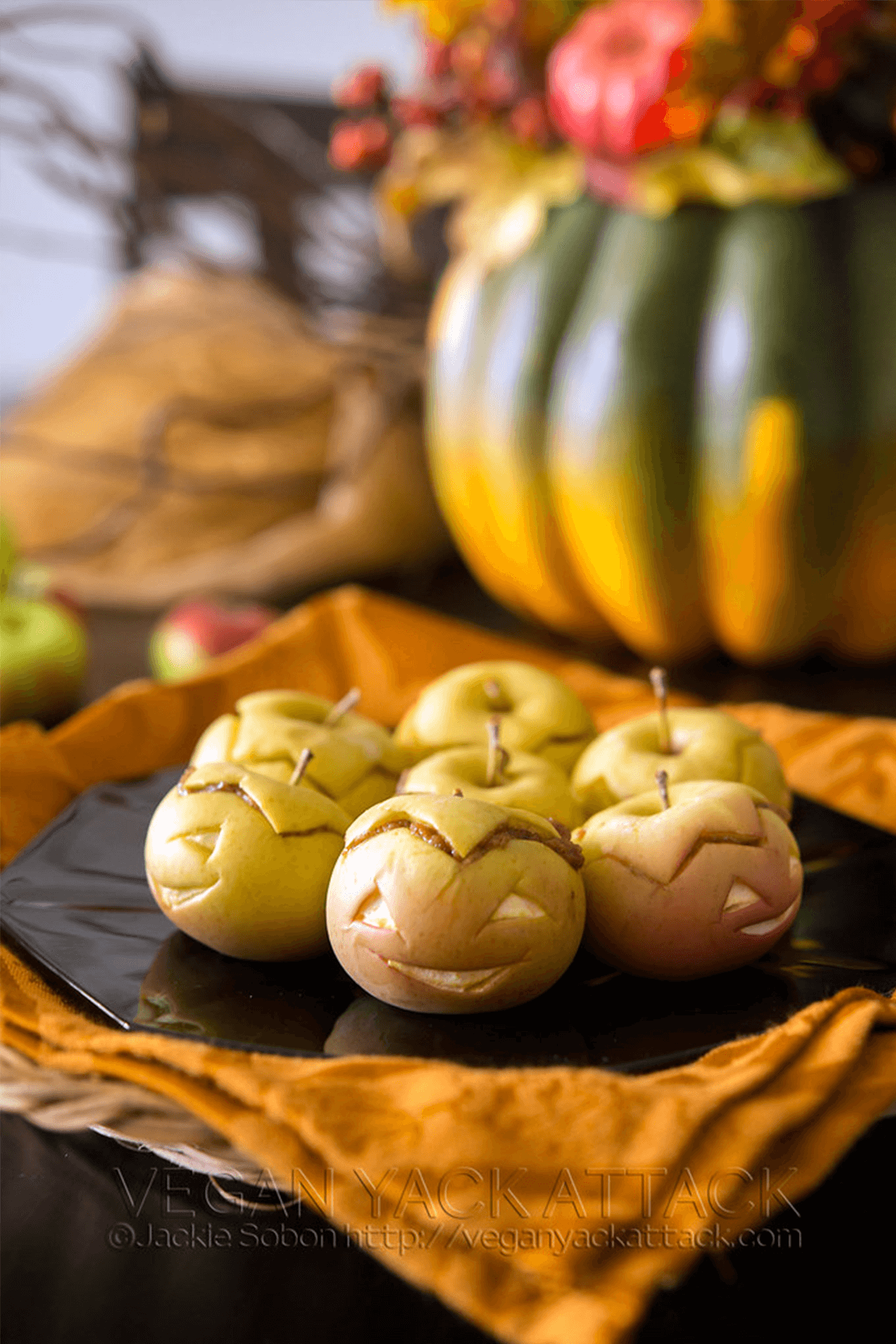 Savory and delicious, these apple-lanterns are as tasty as they are adorable. Stuffed with sweetened peanut butter and baked to perfection, they're the perfect Halloween snack.
Graveyard Raw Chocolate Mousse Pots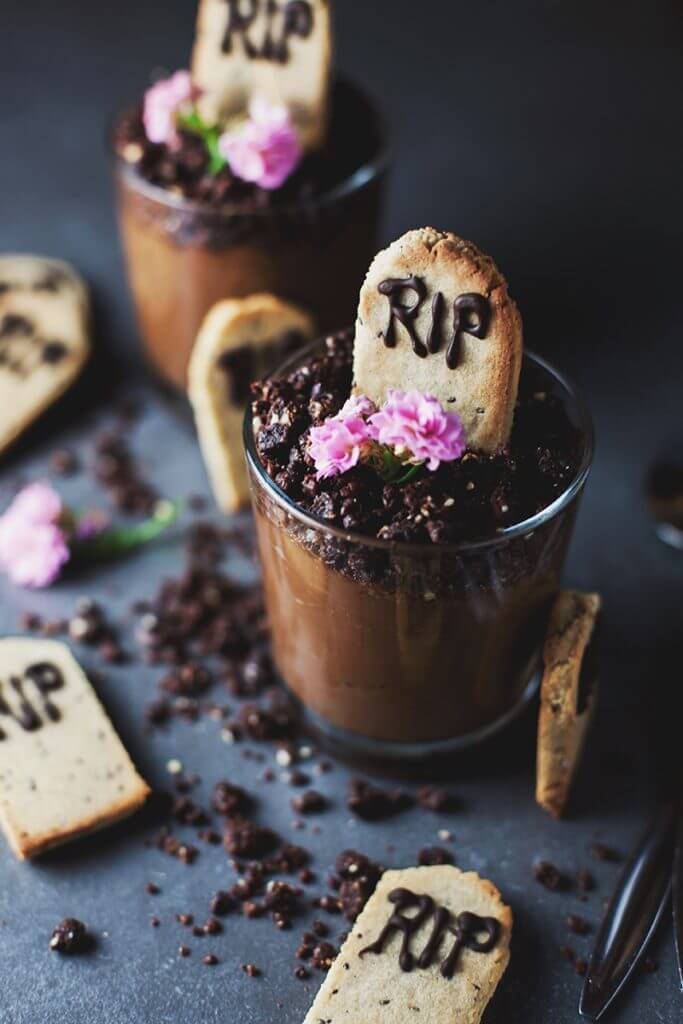 This tasty dessert will be love at first bite! The recipe uses raw vegan chocolate mousse, chocolate crumble "dirt," and cookie tombstones to create delicious graveyards.
Pumpkin Waffles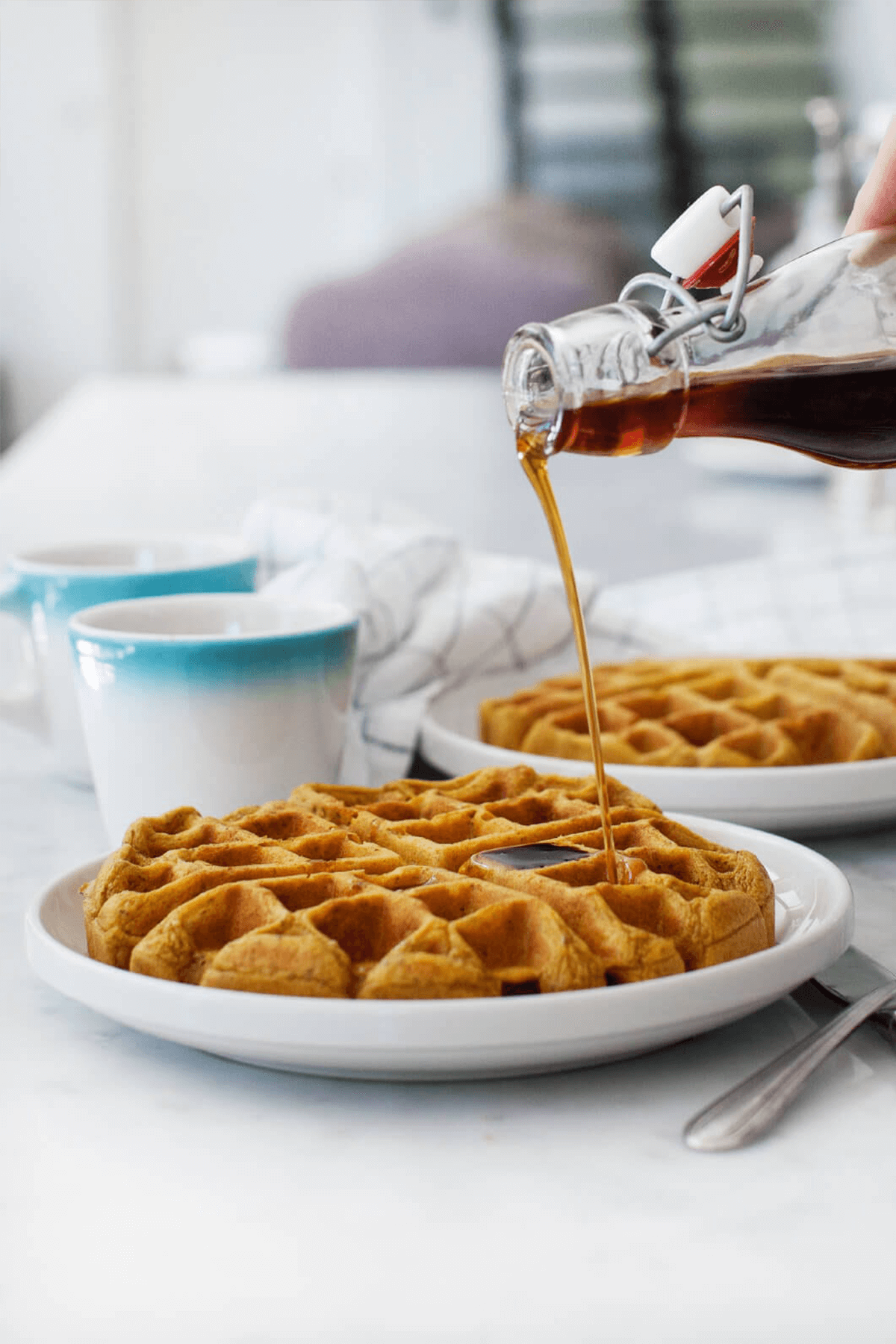 Breakfast just got a whole lot more halloweeny. These flavorful pumpkin waffles are packed with cinnamon, nutmeg, and pumpkin purée.
Red Velvet Skull Cakes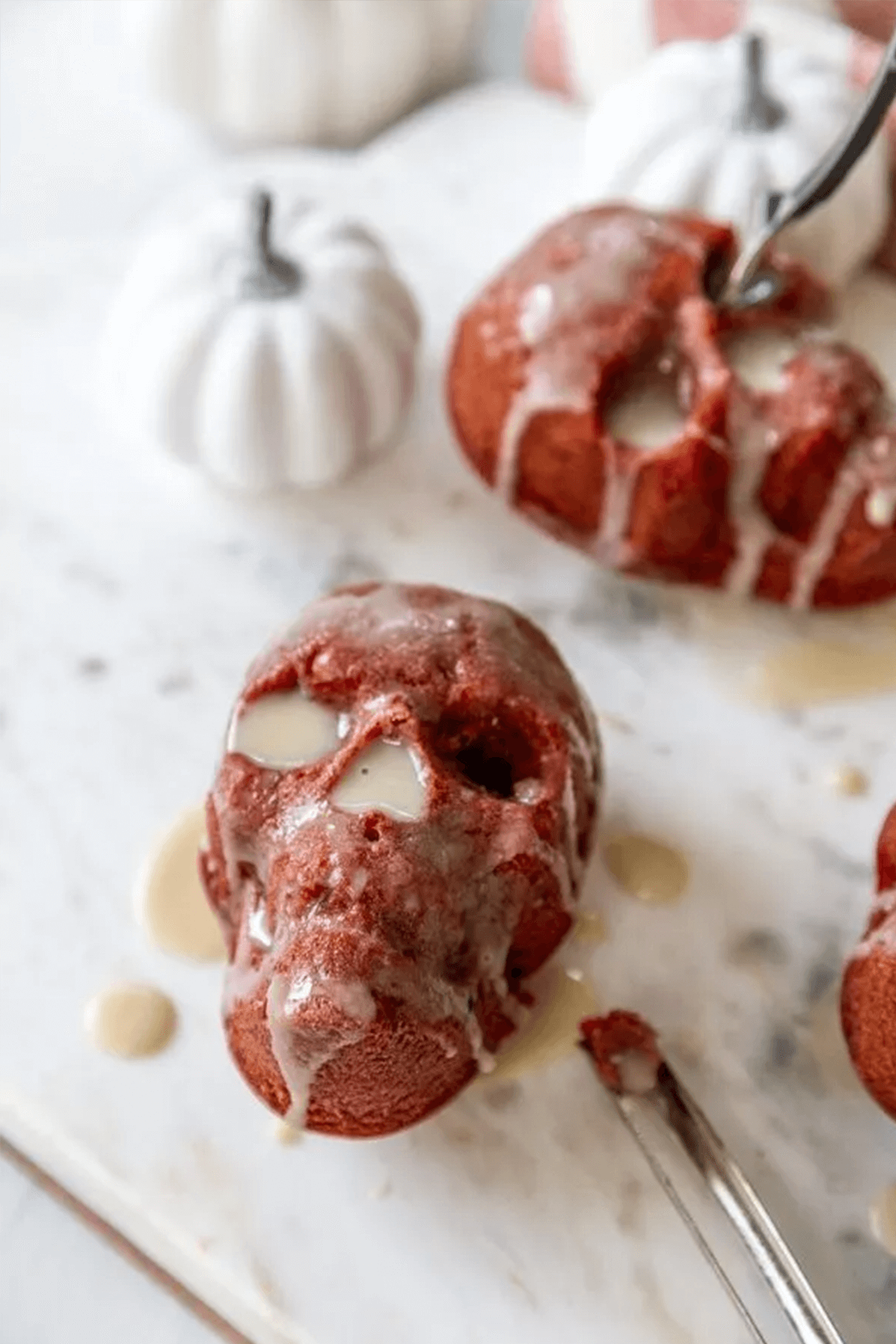 Boo! Give your friends a fright with these scary—yet decadent—red velvet skull cakes!
Easy Raspberry Halloween Mummy Pies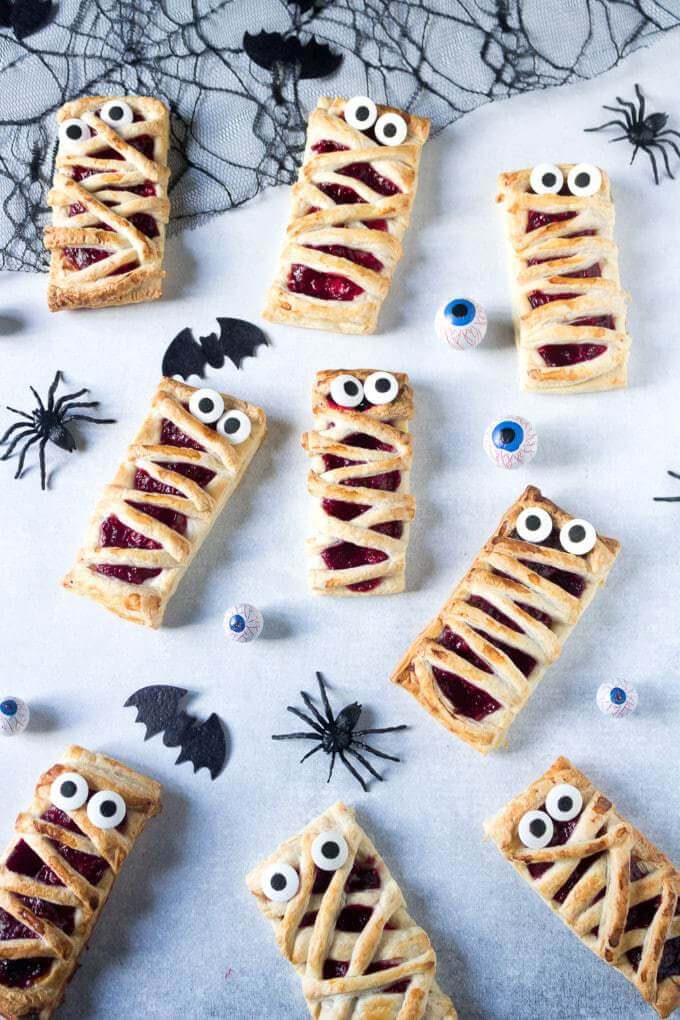 Not only do these Halloween mummy pies have just three ingredients, but they're simple and fun to make!
Fried Apple Rings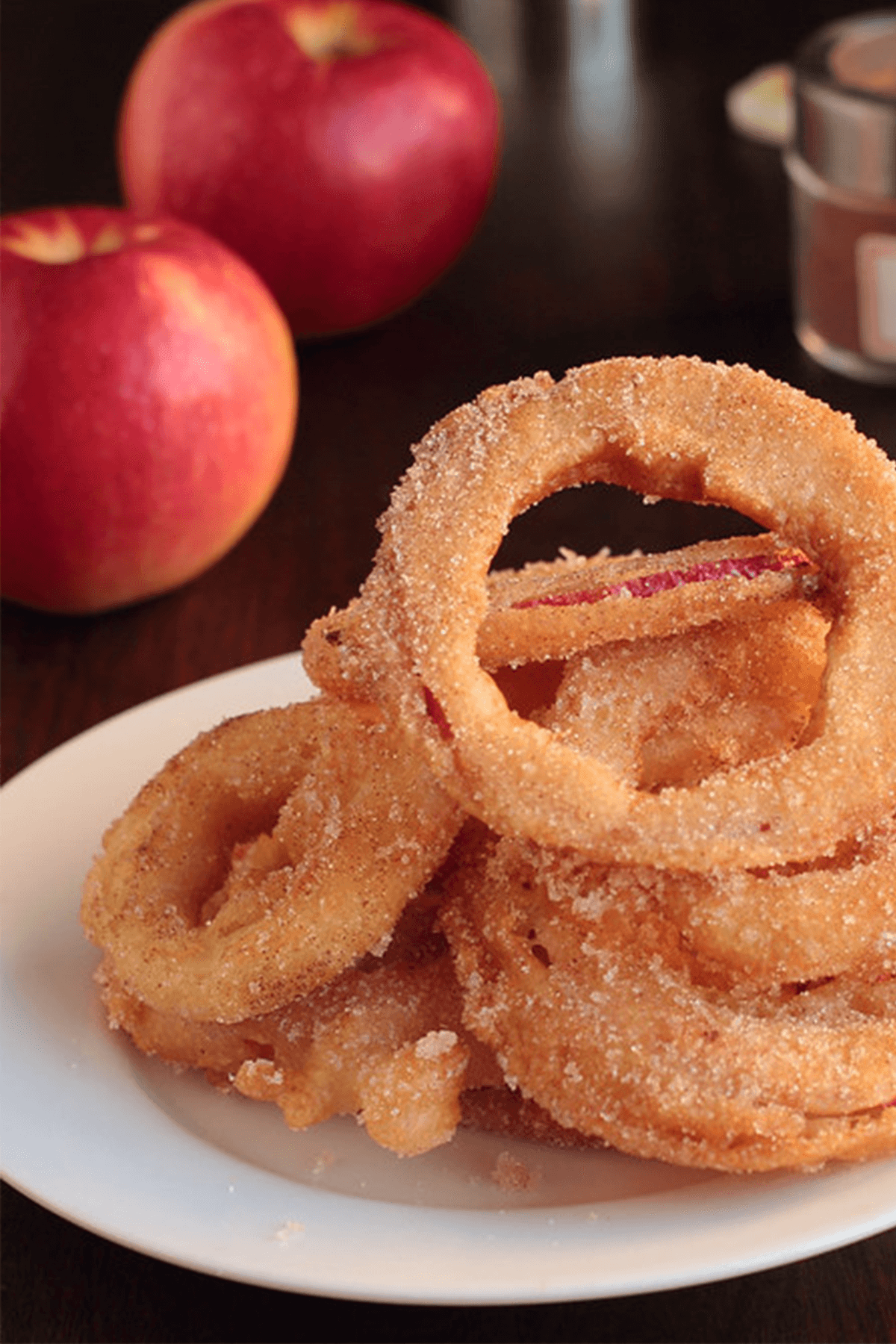 The thick batter around these fall-inspired fried apple rings is made by whisking together sugar, baking powder, cinnamon, applesauce, vegan milk, and flour. Doesn't that sound amazing?
Halloween Mummy Donuts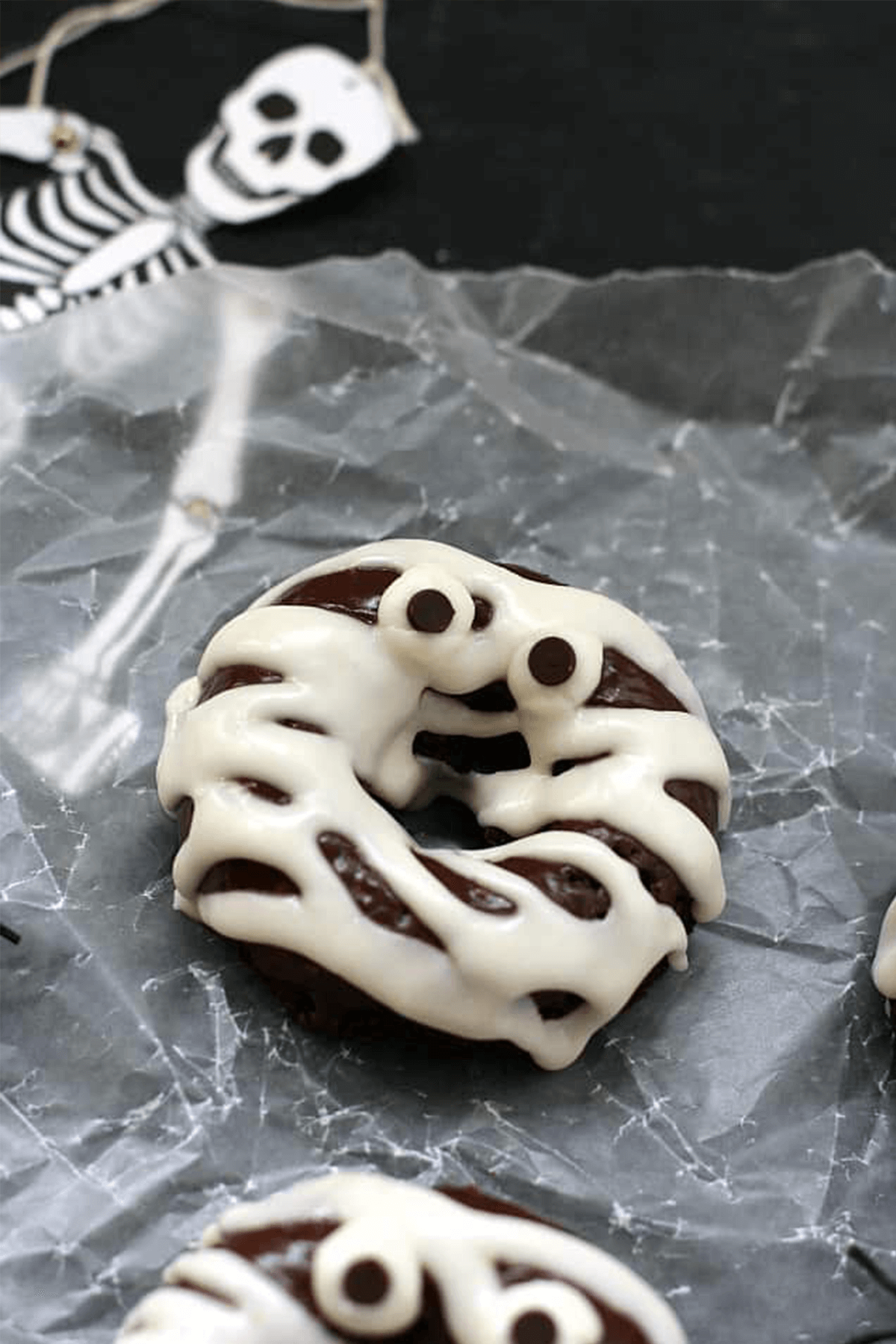 Your whole family will go nuts for these Halloween mummy donuts! Gluten-free and flavorful, these spooky treats are topped with both chocolate and vanilla icing.
Halloween Cookie Shake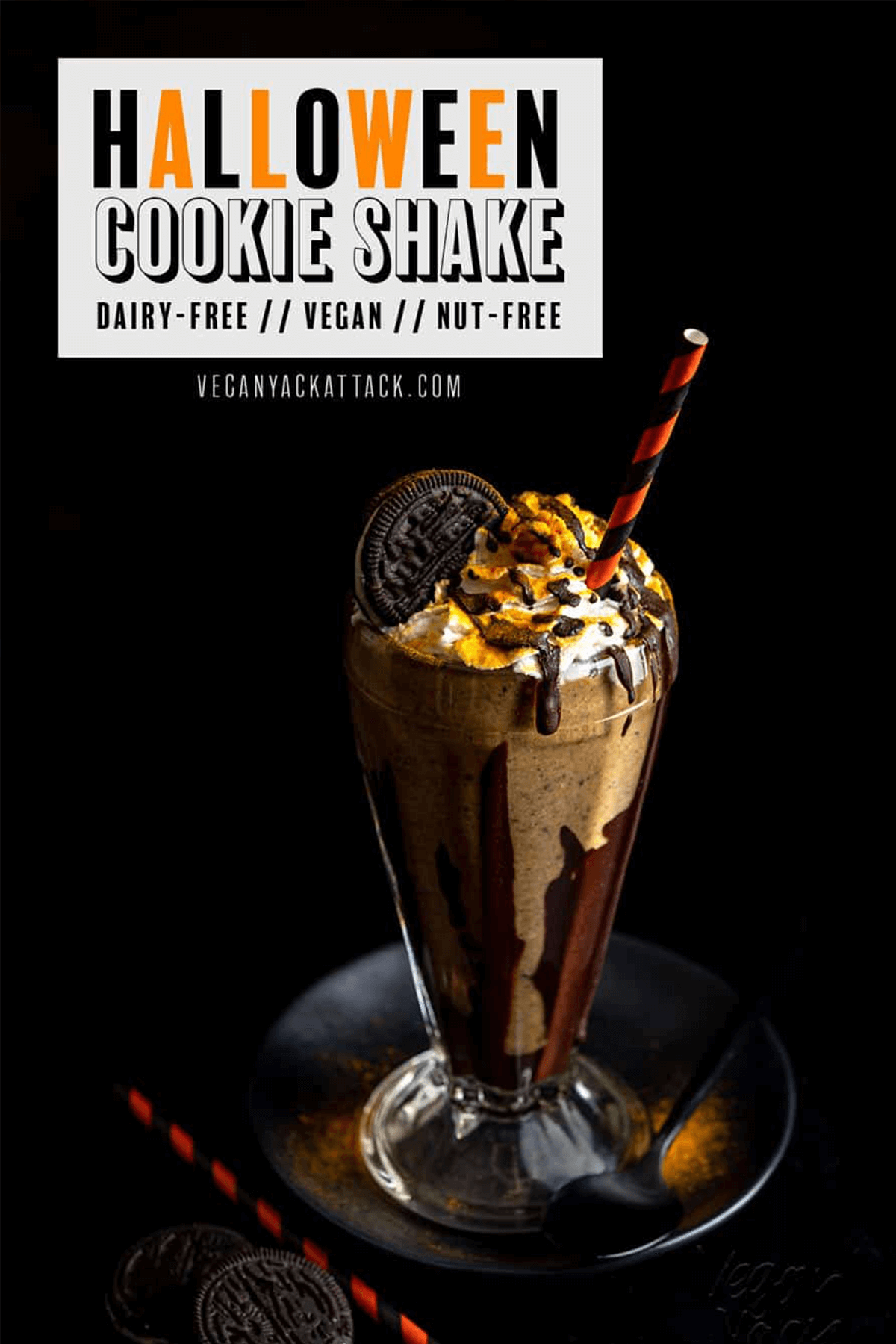 Although it may look like an over-the-top dessert, this sneaky fall goodie has fruits and spices mixed in with the cookies and dairy-free whipped cream.
Halloween Witch Finger Cookies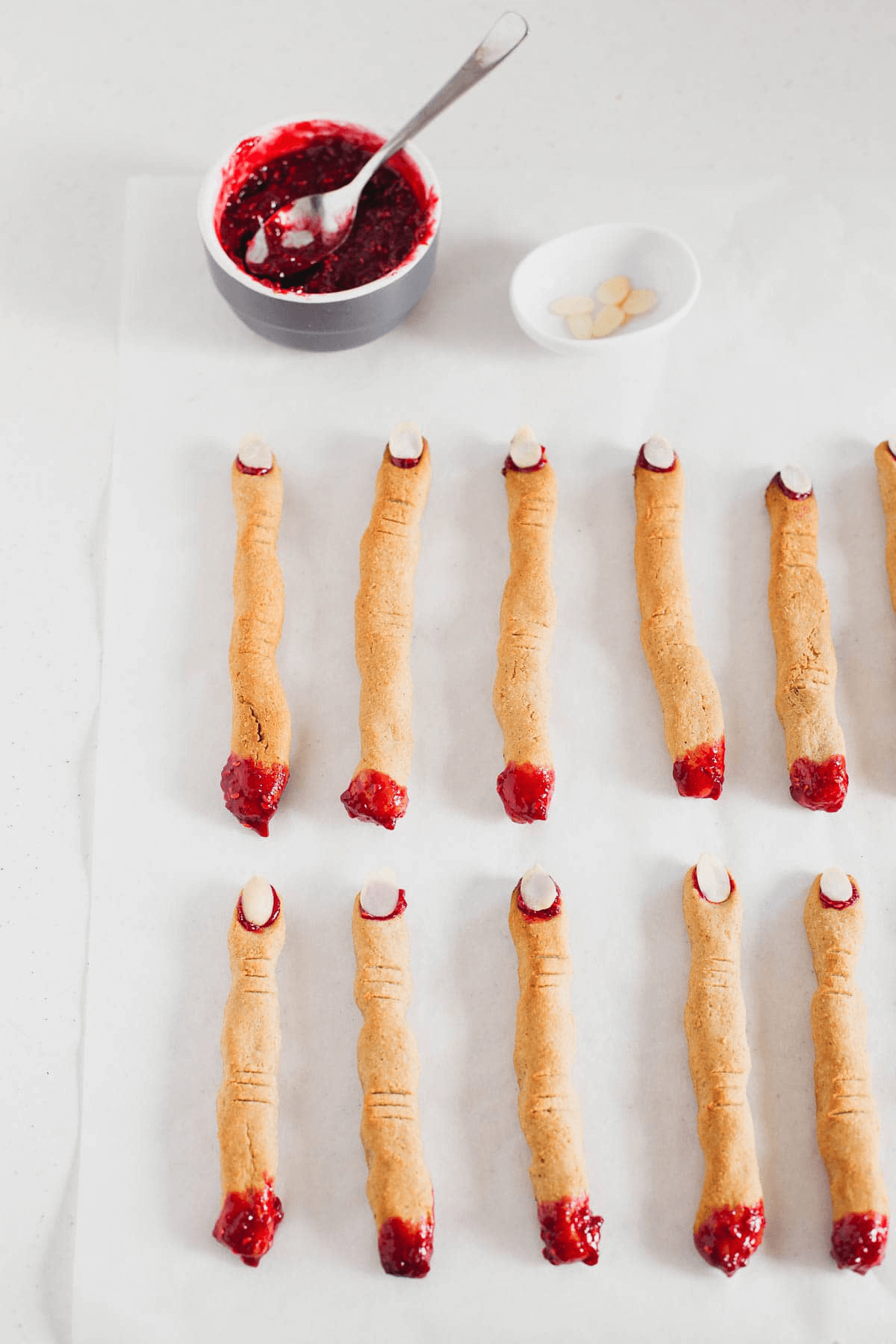 What other time of year do you get to eat severed fingers? These oil-free treats are made with homemade almond butter and served with raspberry jam.
Pumpkin Mac and Cheese Bake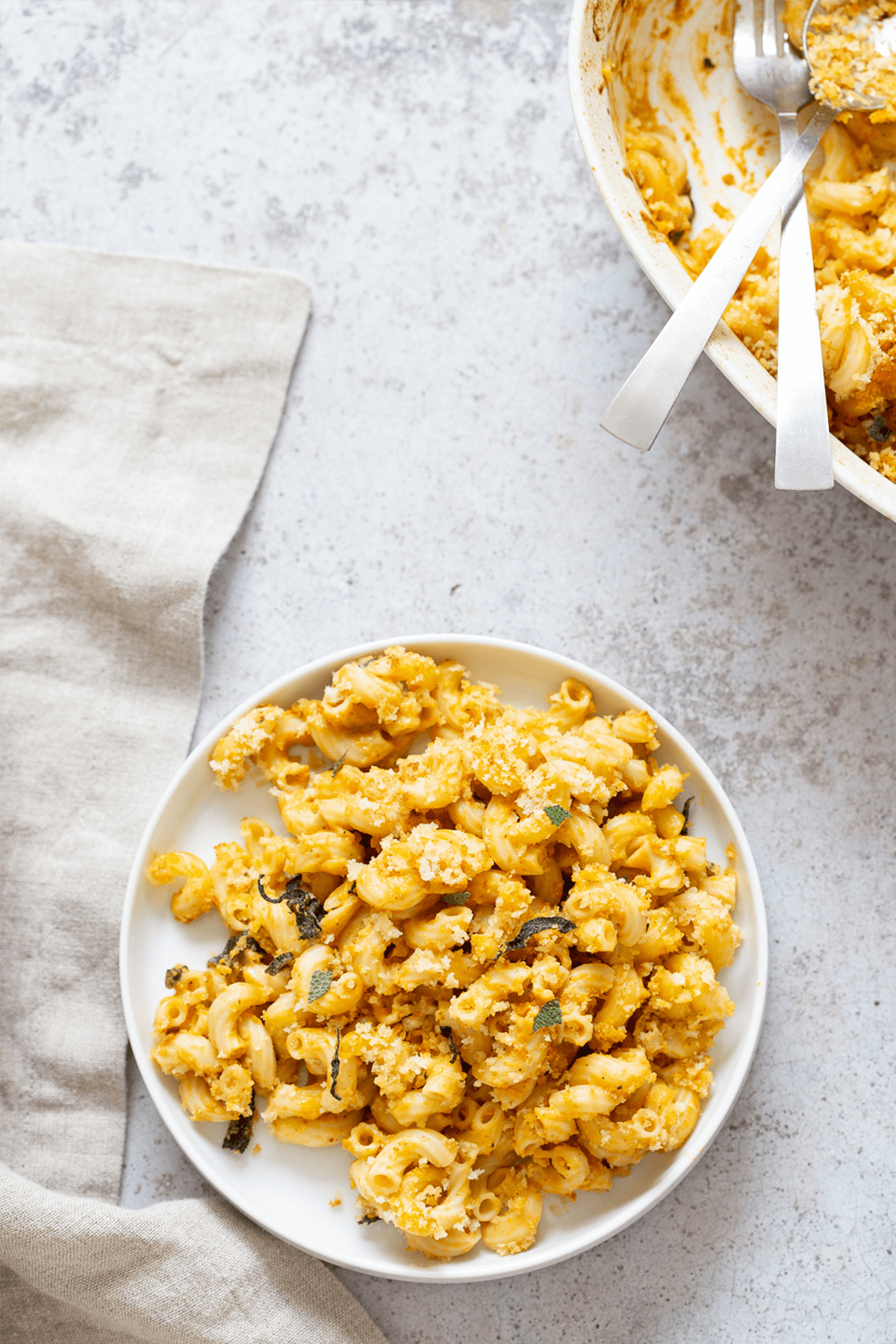 This pumpkin mac and cheese bake is about to become your new favorite fall recipe! It can be easily personalized by playing with the amount of cheese sauce, pumpkin, and milk.
Spooky Skull Vegan Pot Pies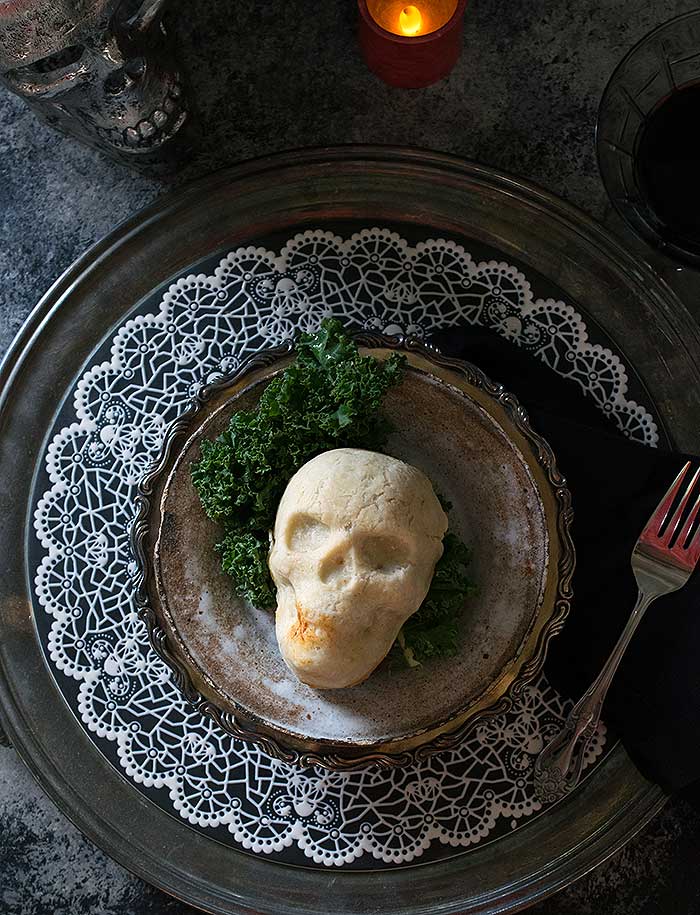 Using chickpeas, potatoes, and lots of delicious seasoning, this spooky skull pot pie is as delicious as it is terrifying.
5-Minute Pumpkin Butter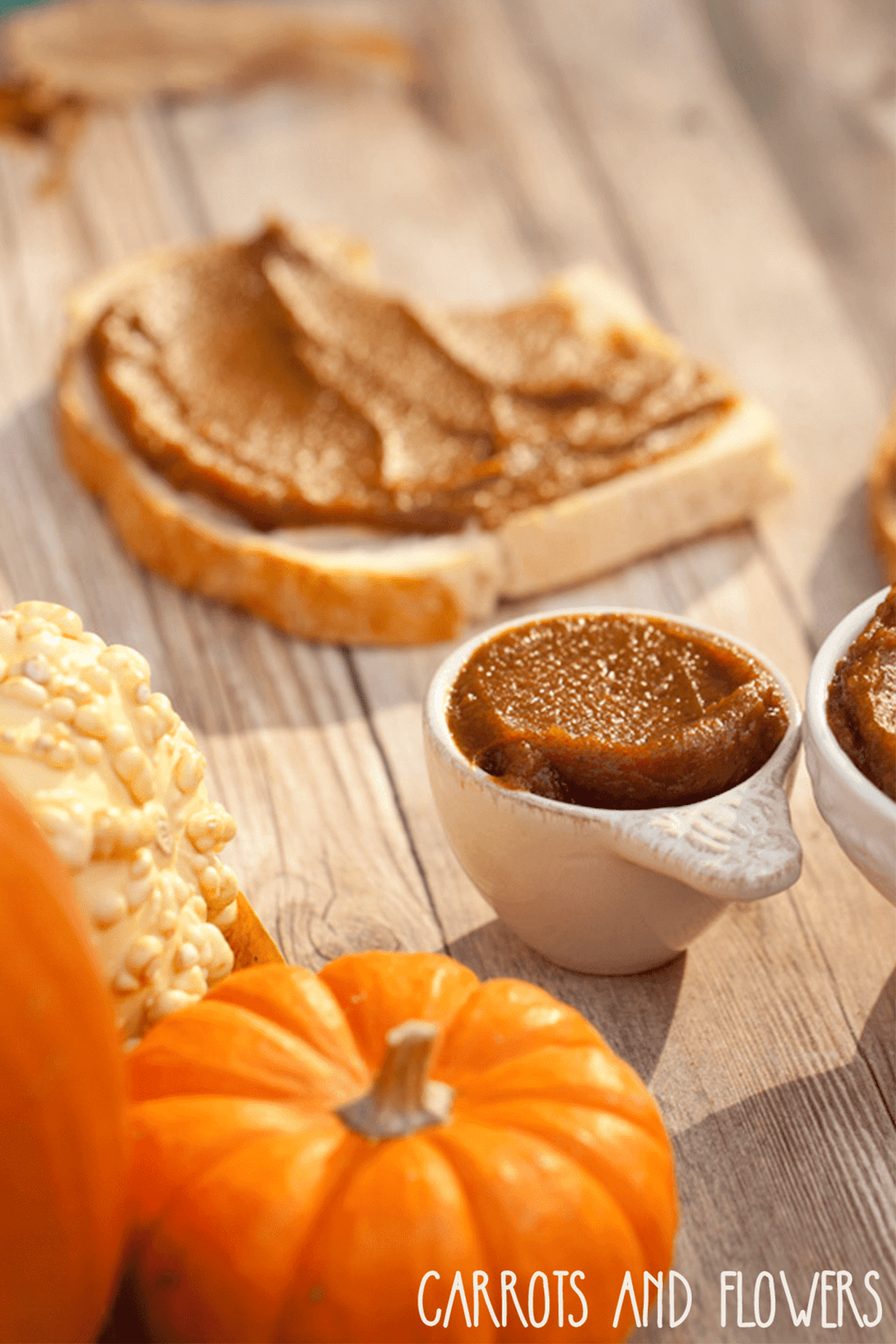 This creamy spread is naturally sweetened and uses just three very simple ingredients: pumpkin purée, dates, and pumpkin pie spice.
Shrunken Head Punch
While these eerie shrunken heads are too salty to eat, they are the perfect addition to any Halloween punch.
DYING for more? Here are 17 other spooktacular vegan Halloween recipes. You can also download our FREE How to Eat Veg guide to learn more about plant-based eating!