17 Vegan Halloween Recipes That Are Spooky AF
Sarah Von Alt
As fall creeps up on us, children and adults alike are preparing for a night of spooky fun this Halloween. Whether your plan is to watch a horror movie marathon, host a monster bash, or hand out candy to trick-or-treaters, there's one tradition that is not to be missed: spooky vegan foods. Here are 17 vegan Halloween recipes you're sure to love:
1. Graveyard Taco Cups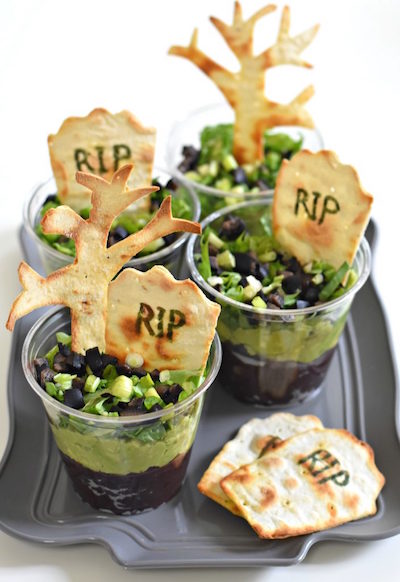 Get the recipe.
2. Gluten-Free Vegan Ghost Cupcakes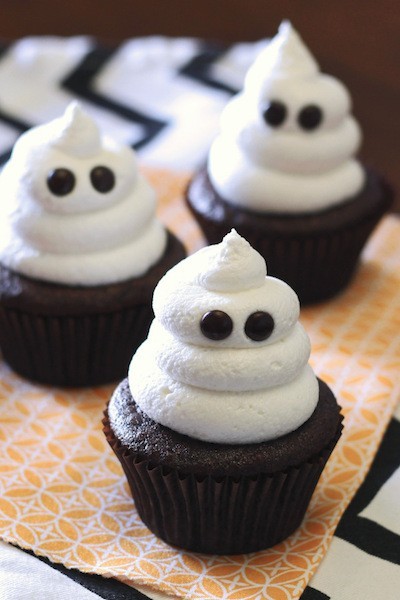 Whoa!
3. Halloween Pizzas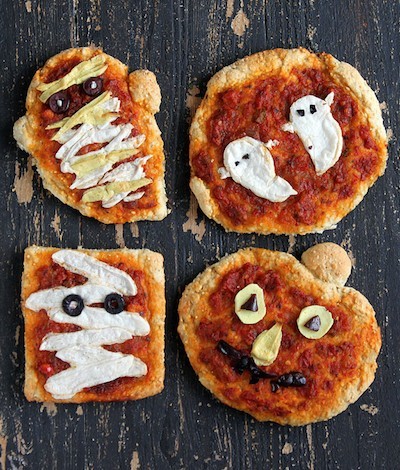 Adorable pumpkin and mummy pizzas? Yes, please!
4. Frankenstein Brown Rice Krispie Treats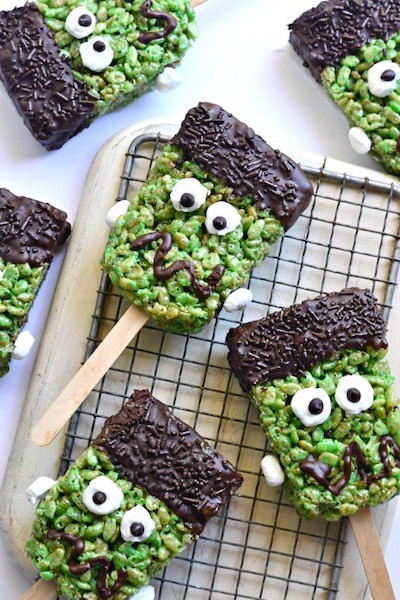 This recipe will leave you feeling ghoulish.
5. Spooky Black Bean Hummus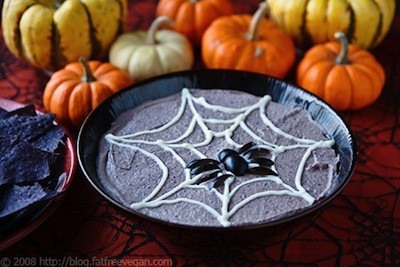 Hummus has never been so spooooky
6. Black Widow Spider Cupcakes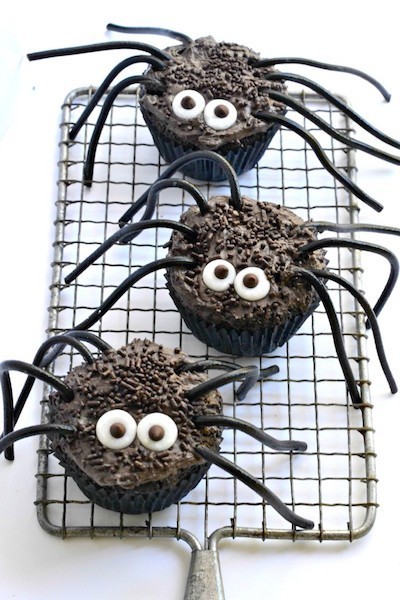 These are anything but scary.
7. Veggie Loaf Coffin and Mashed Potato Ghosts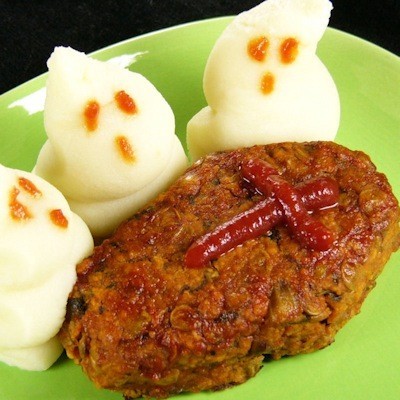 So eerie! Get the recipe here.
8. Mint Chocolate Witches' Hats Cupcakes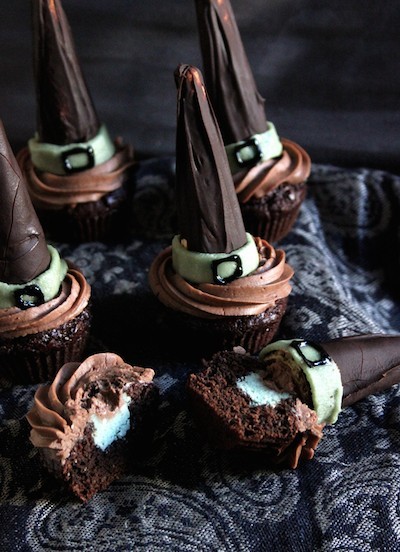 Recipe here.
9. Stuffed Mushroom Eyeballs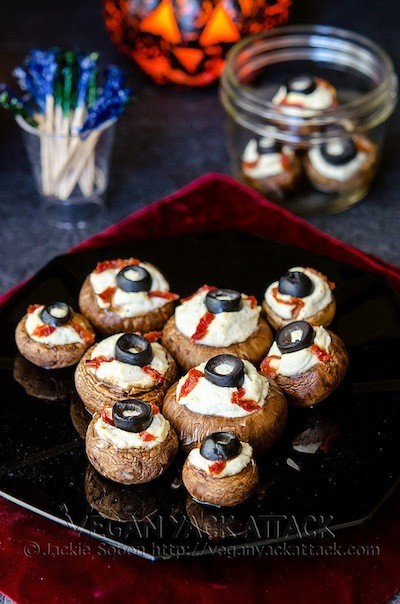 10. Gluten-Free Vegan Gingerbread Skeleton Cookies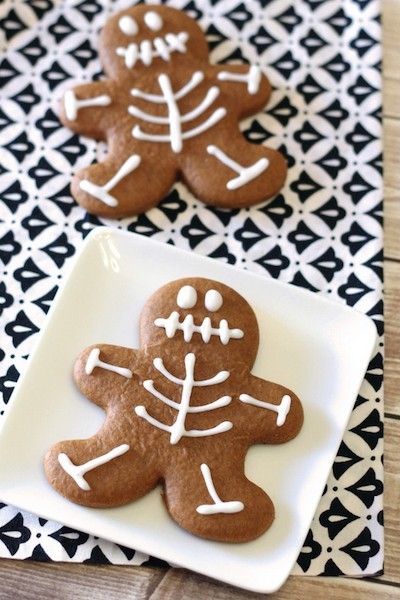 Get the recipe.
11. Bloody Falafel Fingers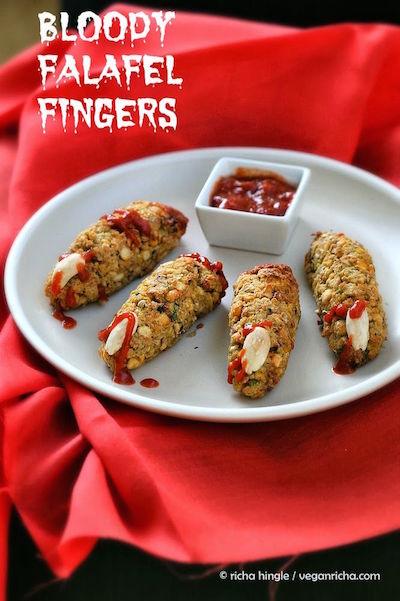 12. Gluten-Free Vegan Mummy Cookies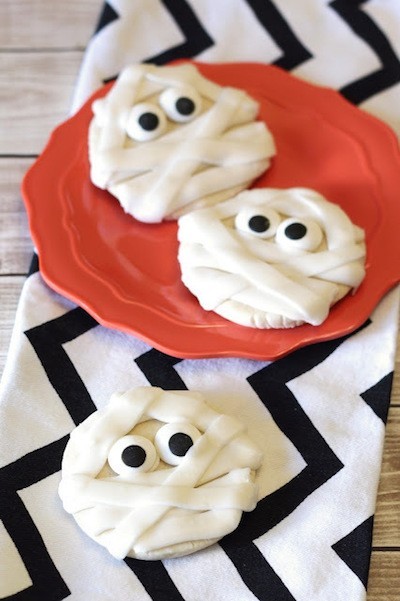 13. Lentil-Stuffed Jack-O-Lantern Peppers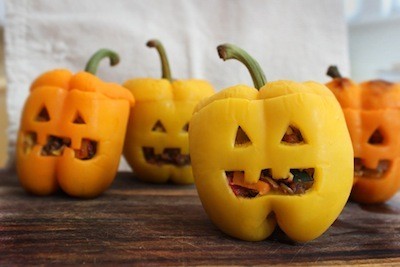 Try this recipe for deliciously festive stuffed peppers!
14. Silly Apple Bites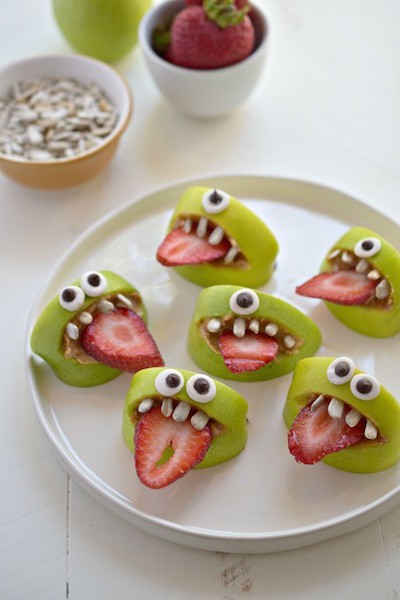 Adorable! Get the recipe here.
15. Dead Man Burgers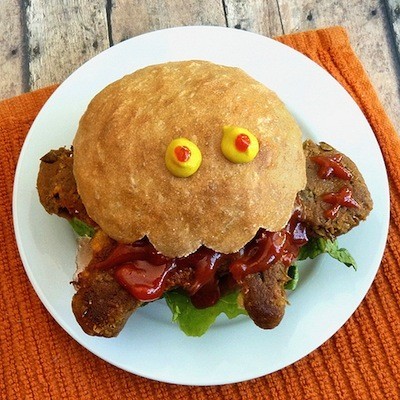 No animals were harmed in the making of this burger.
16. Nakd Graveyard Chocolate Mousse Pots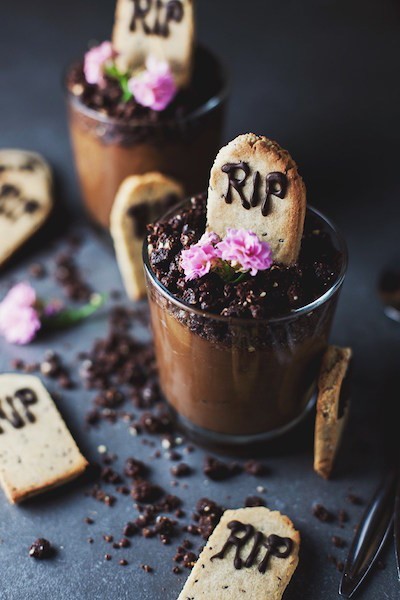 17. Ghastly Tortilla Chips and Ghoul-camole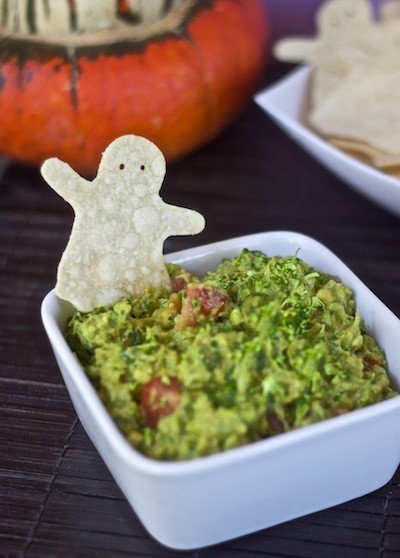 This is perfect for sharing! Get the recipe here.
—
Want more? Check out our Vegan Halloween board on Pinterest! And here are 14 other spooktacular vegan Halloween recipes.