Dairy-Free Brand to Release Individual-Sized Vegan Coffee Creamers
Coffee lovers rejoice! Popular dairy-free brand Silk just announced a new line of single-serving creamers—and they're completely plant-based! While a variety of vegan creamers are available at grocers nationwide, few (if any) are single-sized portions. But that's about to change.
Plant Based News reports:
Dairy-free brand Silk has created individual single size creamers in vanilla flavor, which will launch for retail and hospitality in the US in August. The vanilla-flavored creamers are vegan, gluten-free, and cholesterol-free. They are also free from artificial flavors, coloring, and saturated fat.
While some individual-sized creamers claim to be "nondairy," many contain milk derivatives. And given the increasing number of people moving away from cruel dairy—and the wide distribution of Silk products—these new vanilla dairy-free creamer singles are sure to catch on and will likely be available in a variety of eateries.
Just last year Coffee-mate introduced a line of dairy-free creamers. Coffee-mate brand director Daniel Jhung said, "We know the increasing popularity of plant-based, nondairy creamers is not just a trend, but a consumer preference that is here to stay."
Since 1970 consumption of cow's milk has fallen a whopping 40 percent in the U.S., while sales of dairy-free milk alternatives have soared by 30 percent since 2011. And Americans aren't the only ones making the switch. According to a press release by Innova Market Insights, the market for plant-based milk is expected to reach $16.3 billion globally in 2018!
As more people find out about the animal cruelty and environmental degradation inherent in animal agriculture, they're ditching dairy and other animal products in favor of healthful plant-based alternatives. To learn about delicious new vegan products as they come out, be sure to check our blog regularly!
Looking for the best vegan creamers? Check this out.
Not vegan yet? You can get delicious vegan recipes, easy meal ideas, and tips on making the switch to a vegan diet by ordering a FREE veg guide here.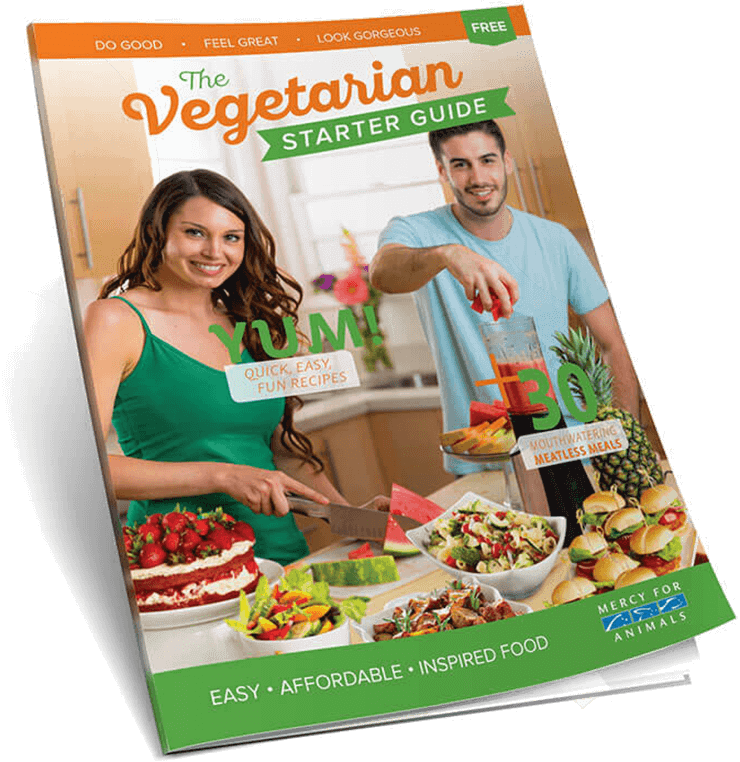 Get Your Free Vegetarian Starter Guide