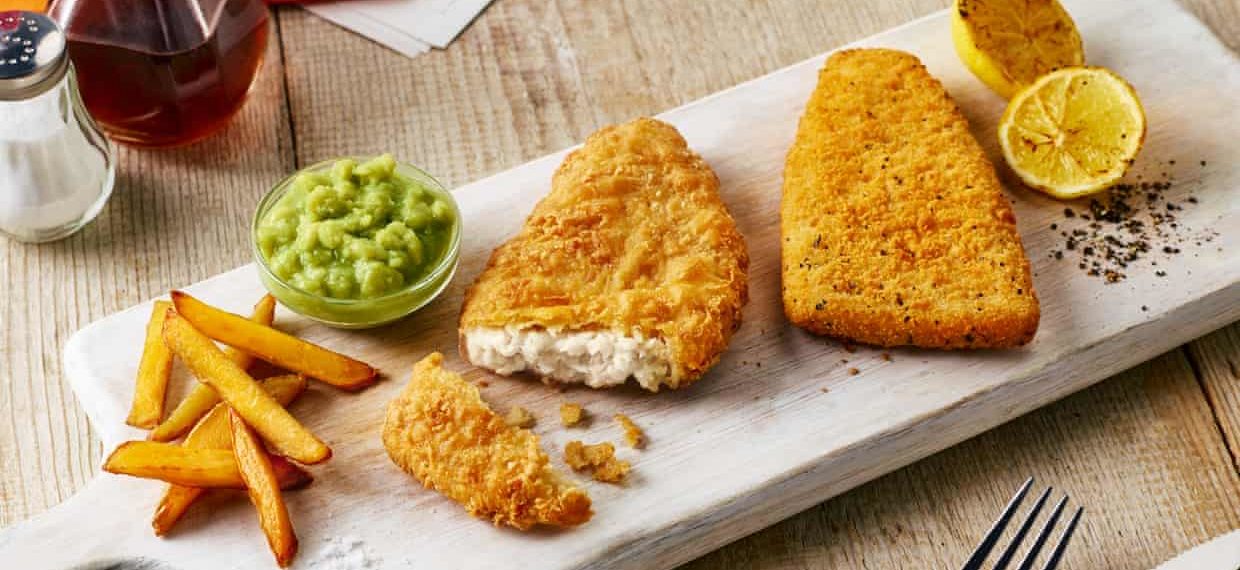 Vegetarian Brand Quorn to Launch Plant-Based Fish Fillets in U.K.
Sarah Von Alt
Times are changing, with more and more alternatives to cruel animal products showing up on store shelves. While much fanfare has surrounded vegan sausages made with a plant-based casing and products that mimic raw hamburger patties, the market for vegan seafood is growing faster than ever.
This week, vegetarian brand Quorn announced a new fish-free product: Fishless Fillets. Available in both breaded and battered varieties, the product is completely plant-based and headed to grocers in the U.K.
The Guardian explains:
The Quorn fillets, which will be available in supermarkets from March, give consumers a new alternative to fish. Many of the world's fish stocks are overexploited and independent research has shown mycoprotein causes lower carbon emissions than farmed fish.
But this new offering is far from the only vegan fish alternative coming to store shelves. Last year, NYC-based Ocean Hugger Foods, a company famous for transforming Roma tomatoes into mouthwatering raw vegan tuna known as Ahimi, began offering its tuna alternative in the grab-and-go sushi bar at 40 Whole Foods locations in 10 states! In addition, the company unveiled an aggressive expansion plan that includes two new products: Sakimi, vegan salmon made with carrots; and Unami, vegan eel made with eggplant.
The growing fish-free market is great news for the countless aquatic animals abused and killed for human consumption. Like mammals and birds, fish experience pain and possess complex social intelligence. But the fishing industry treats them as mere inanimate objects.
And not only is fishing unspeakably cruel; commercial fisheries are one of the largest threats to vital aquatic ecosystems. The best thing we can do to remove our support from the unsustainable and cruel fishing industry is to skip fish in favor of plant-based alternatives.
Order a FREE Vegetarian Starter Guide and learn more about leaving all animals, including aquatic animals, off your plate.