Mercy For Animals Distributes Nearly 100 Prizes at Plant-Based Bar
Erin Kwiatkowski
There was a celebration in Chicago this month, and like all good parties, it included amazing plant-based food and drinks, lively entertainment, and actions for animals. 
Mercy For Animals partnered with local vegan bar The Native to host an epic Champions of Breakfast event. Champions of Breakfast is our campaign to convince major restaurant chains to add vegan breakfast items to their menus. Attendees started off by spinning the plant-based prize wheel to win goodies from our friends at Hooray Foods, Hungry Planet, Zero Egg, Abbot's Butcher, and Miyoko's Creamery. In total, we distributed nearly 100 prizes throughout the day.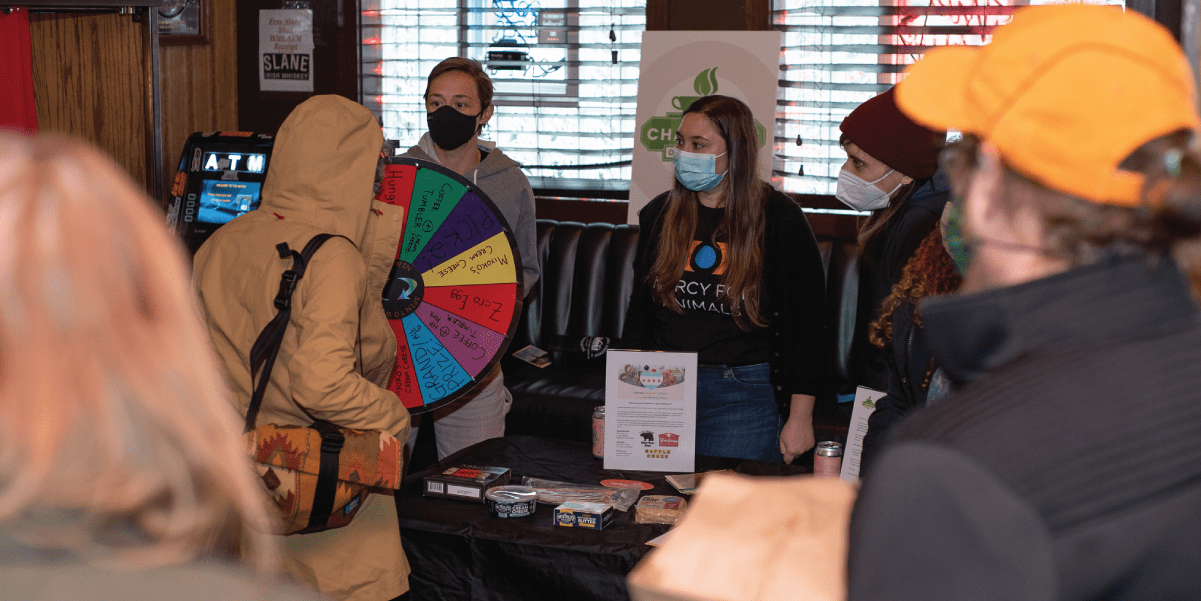 Many guests enjoyed custom cereal-themed vegan cocktails specially designed by our host for this event. "The Count," inspired by Count Chocula, included unique ingredients like marshmallow vodka and dark chocolate. The star of the show was "Cap'n Planet," a rum-based drink mixed with oat milk soaked in accidentally vegan Cap'n Crunch cereal.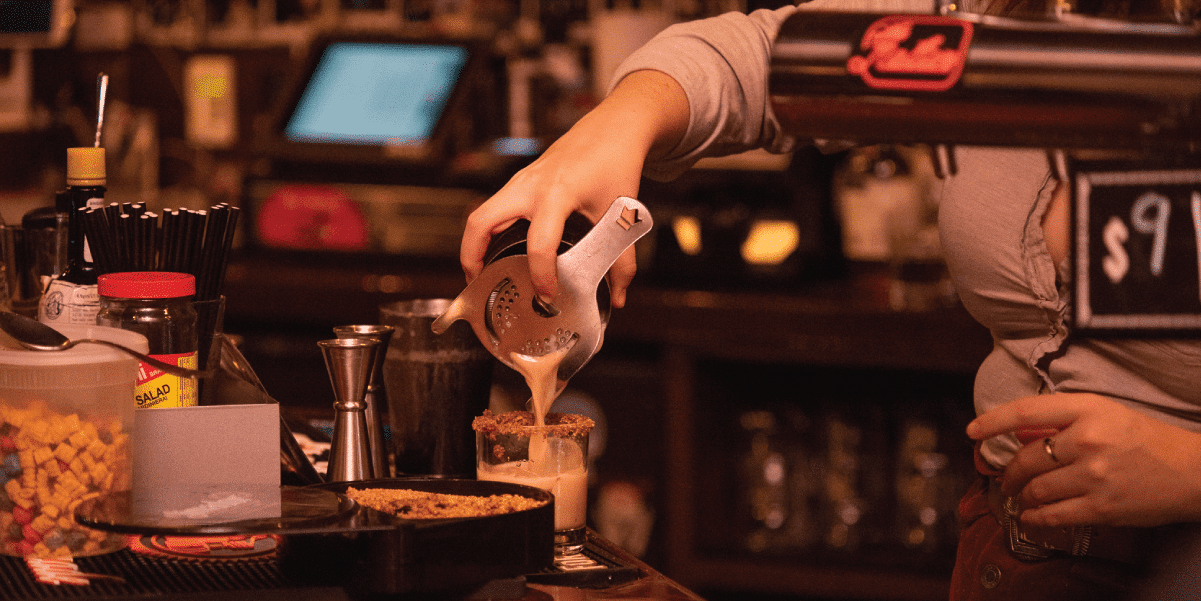 Entertainment featured classic Saturday morning cartoons from the 80s and 90s. Anyone could make a request from a list of more than 50 cartoons, including fan favorites DuckTales, Animaniacs, and of course, Captain Planet. Some guests even joined the fun wearing their favorite cozy pajamas!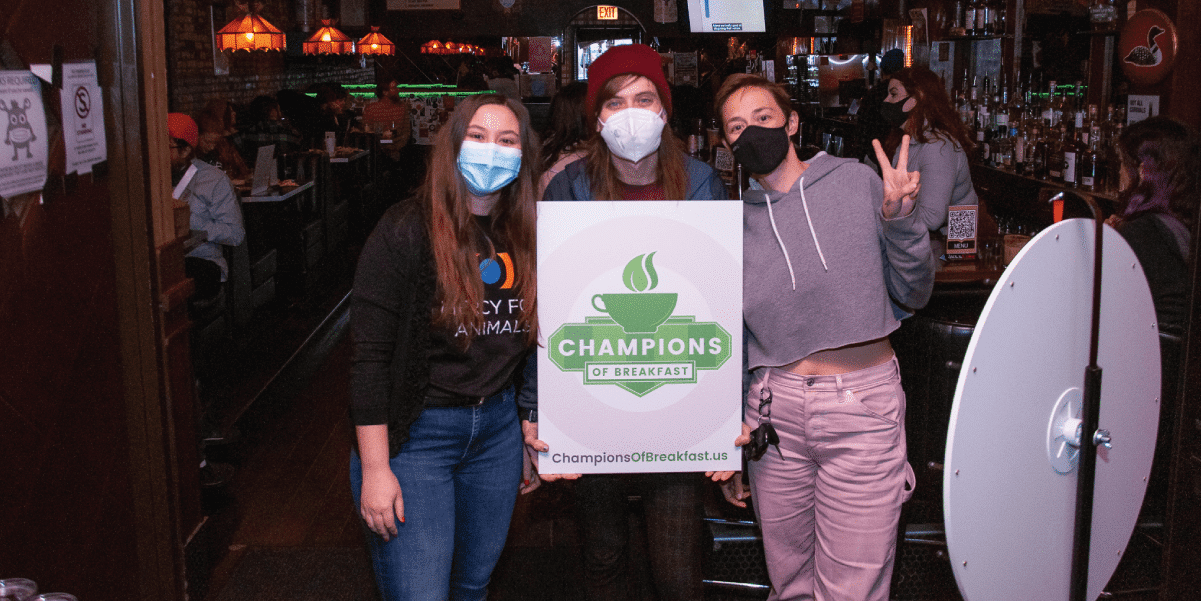 All attendees signed the Champions of Breakfast petition, demanding more plant-based breakfast options at major restaurant chains, and wrote meaningful messages on postcards that we mailed to the chains' respective corporate headquarters.
Our goal for this event was to celebrate! We wanted to celebrate our progress for animals, as well as inspire joy and community in the animal protection movement. This work to build a more compassionate food system is stronger and more impactful when we do it together!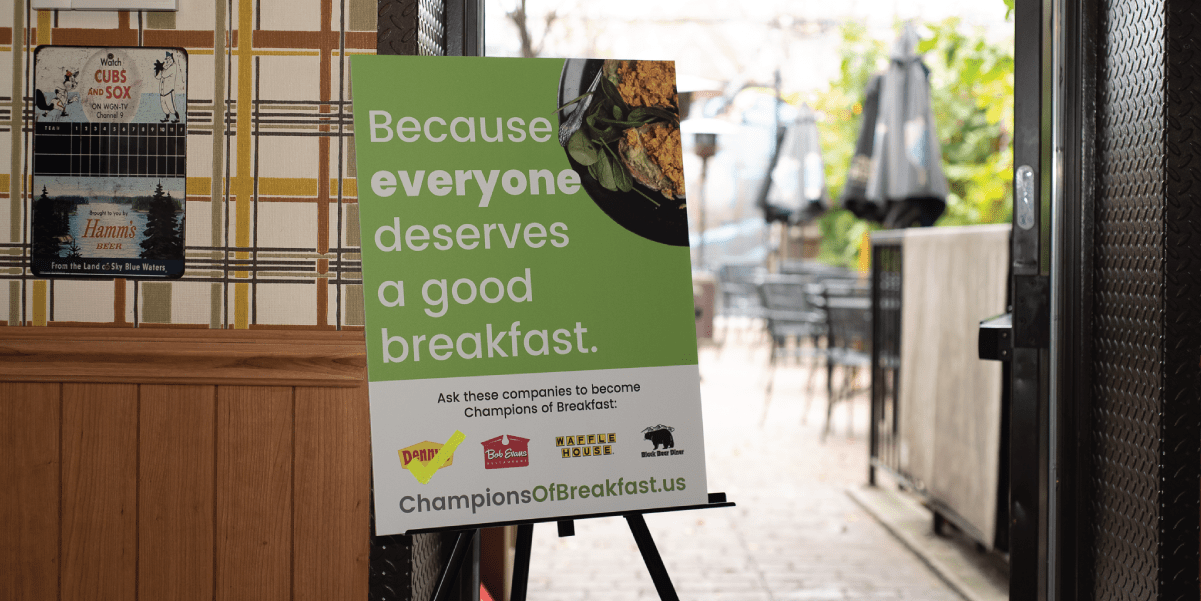 As a result of your passion and perseverance, in October Denny's pledged to explore new plant-based breakfast options. While we are excited to see Denny's step up as a champion, there is still plenty of room on the podium! 
Take a moment to sign our petition, and let your voice be heard by the decision-makers at Black Bear Diner, Waffle House, and Bob Evans. Which one will be the next Champion of Breakfast?