Victory! Denny's Commits to Developing Vegan Breakfast Options
Erin Kwiatkowski
Have you been dreaming about a vegan Grand Slam from Denny's ever since we launched our Champions of Breakfast campaign this fall? So have we! 
We are thrilled to announce that as a result of your passion and perseverance, Denny's is now exploring new plant-based breakfast options. The chain's commitment to developing a delicious and inclusive menu has officially earned Denny's the title CHAMPION OF BREAKFAST!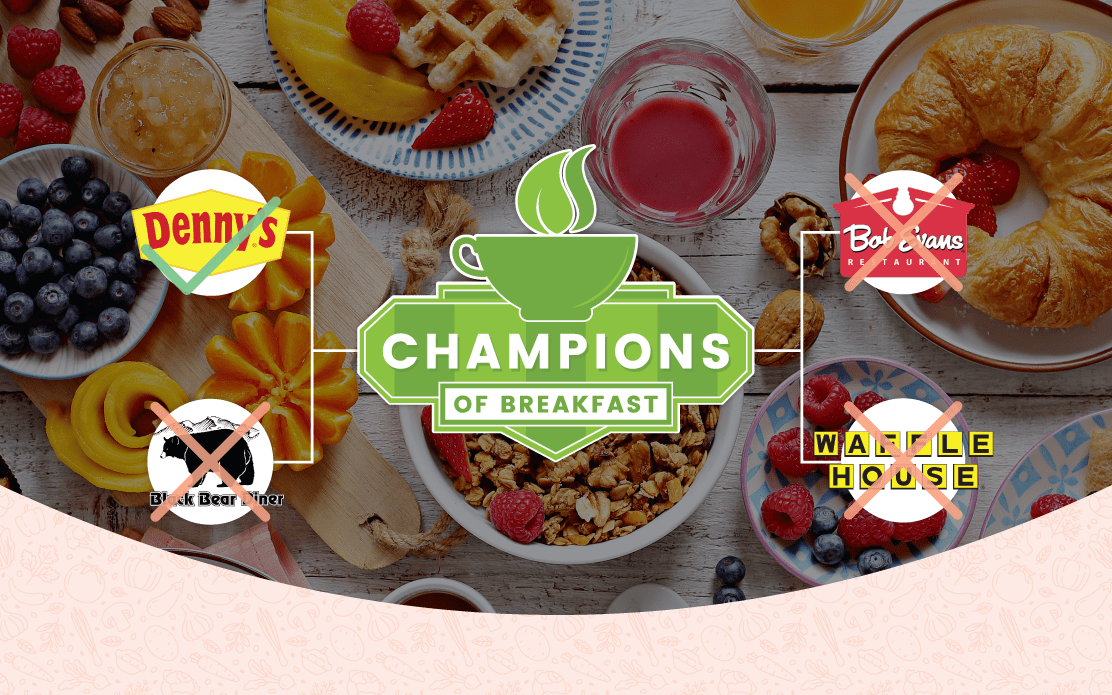 Denny's posted the commitment to serving plant-based food at the top of their corporate social responsibility page, which also includes progress on sustainability and animal welfare standards. 
Before this announcement, the chain had not prioritized vegan guests who craved Denny's iconic all-day breakfast cuisine. With 1,500 locations in 49 of 50 states (sorry, Delaware!), "America's Diner" will touch every corner of the country with this menu update and demonstrate dedication to the company's guiding principle, "Guests First." 
Wait. What, exactly, is Denny's adding and when?
Denny's culinary team is currently hard at work in their test kitchen, so the final dish has yet to be announced. This means today is the perfect day to share your ideas! Comment on Denny's most recent Facebook post to celebrate this exciting news and propose your dream plant-based breakfast. 
Building a Compassionate Plant-Based Food System
Consumer activism is critical in our fight to change the food system. The more that people consume plant-based meals, the lower the demand for animal-based products, which could mean fewer animals suffering at factory farms. Denny's commitment is a powerful step in the right direction, so let's build on this momentum!
Sign our petition urging Denny's competitors—Waffle House, Black Bear Diner, and Bob Evans—to update their menus as well. Because everyone deserves a good breakfast.