10 Vegan Eggnogs That Are Rich, Creamy, and Perfect for the Holidays
Hannah Bugga
The holiday season is upon us, and with it come candy canes, peppermint, snowflakes, and eggnog! While eggnog is traditionally made with dairy and eggs, these 10 vegan nogs have all the delicious decadence without the cruelty.
Five Nogs to Buy
Chobani Oat Nog
This year, Greek-style yogurt brand Chobani is offering a plant-based oat nog for the holiday season! Made from whole-grain oats, the exciting new nog is available through mid-December at grocery stores nationwide. Chobani president and COO Peter McGuinness said:
We're really excited to offer a plant-based option of this favorite, iconic drink. Chobani Oat Nog is creamy, yummy, and full of holiday flavor. Shoppers can find it on shelves now.
So Delicious Holiday Nog
This creamy coconut milk nog from So Delicious has been a holiday winner for years! With a hint of spicy nutmeg, it is sure to impress your friends and family. Grab it before the season ends!
Silk Original Soy Nog
Each sip of Silk's original soy nog brings hints of nutmeg and cinnamon! Gluten-free, the smooth beverage boasts servings free of cholesterol and saturated fat.
Califia Farms Holiday Nog
Califia Farms' eggnog is made with real nutmeg, cloves, and ginger for an exciting, festive taste. If you're a fan of almond milk, this is the nog for you!
Trader Joe's O'Nog
Trader Joe's plant-based O'Nog is the perfect holiday beverage, whether you drink it straight or mix it with coffee. The seasonal delicacy is a fan favorite, with many waiting all year for it to hit the shelves.
Five Nogs to Make
Easy Vegan Eggnog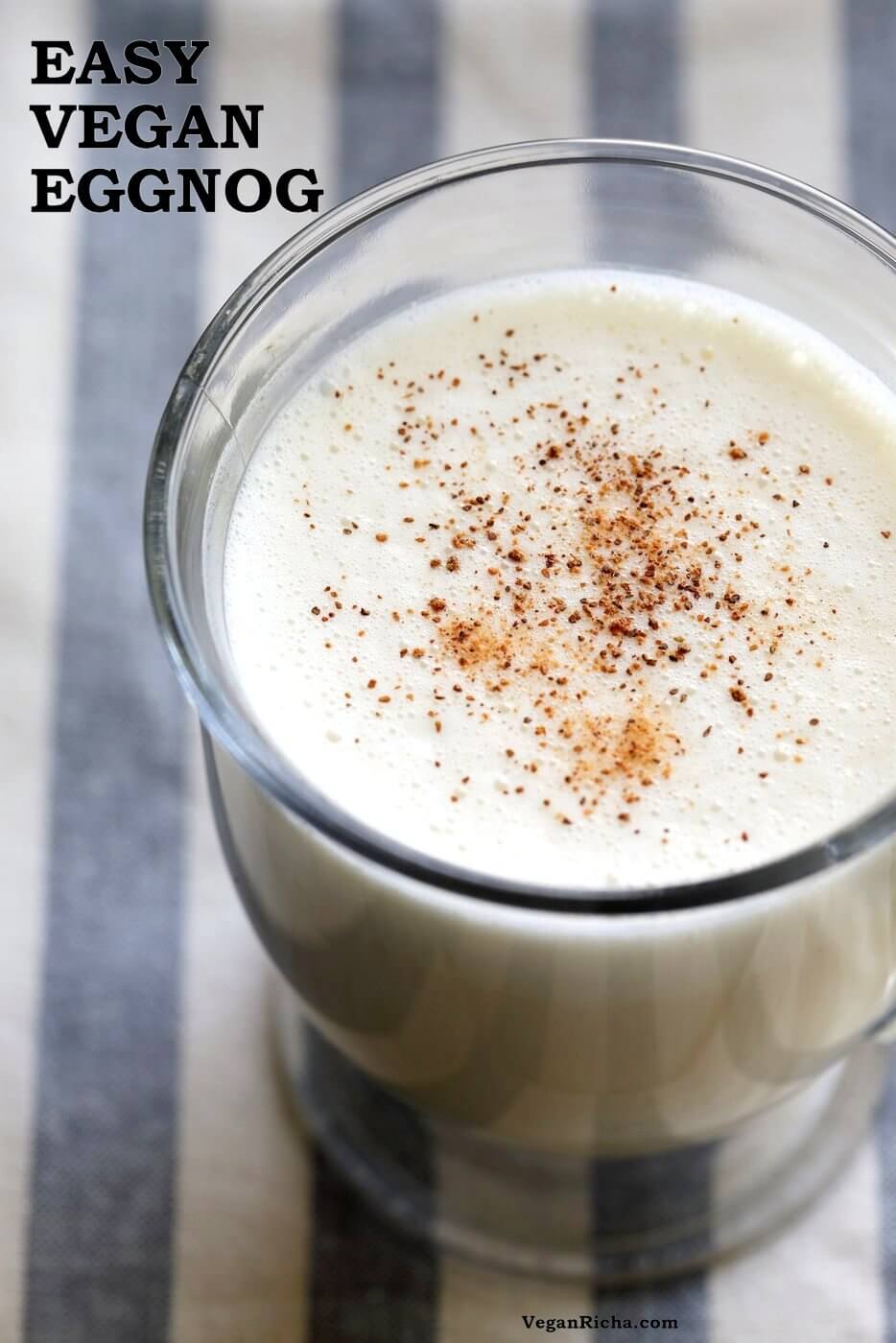 This vegan eggnog is easy to whip up and delicious to sip! Chickpea flour is cooked into a thick custard and blended with dairy-free milk and flavorful spices for a perfect holiday drink.
Six-Ingredient Vegan Eggnog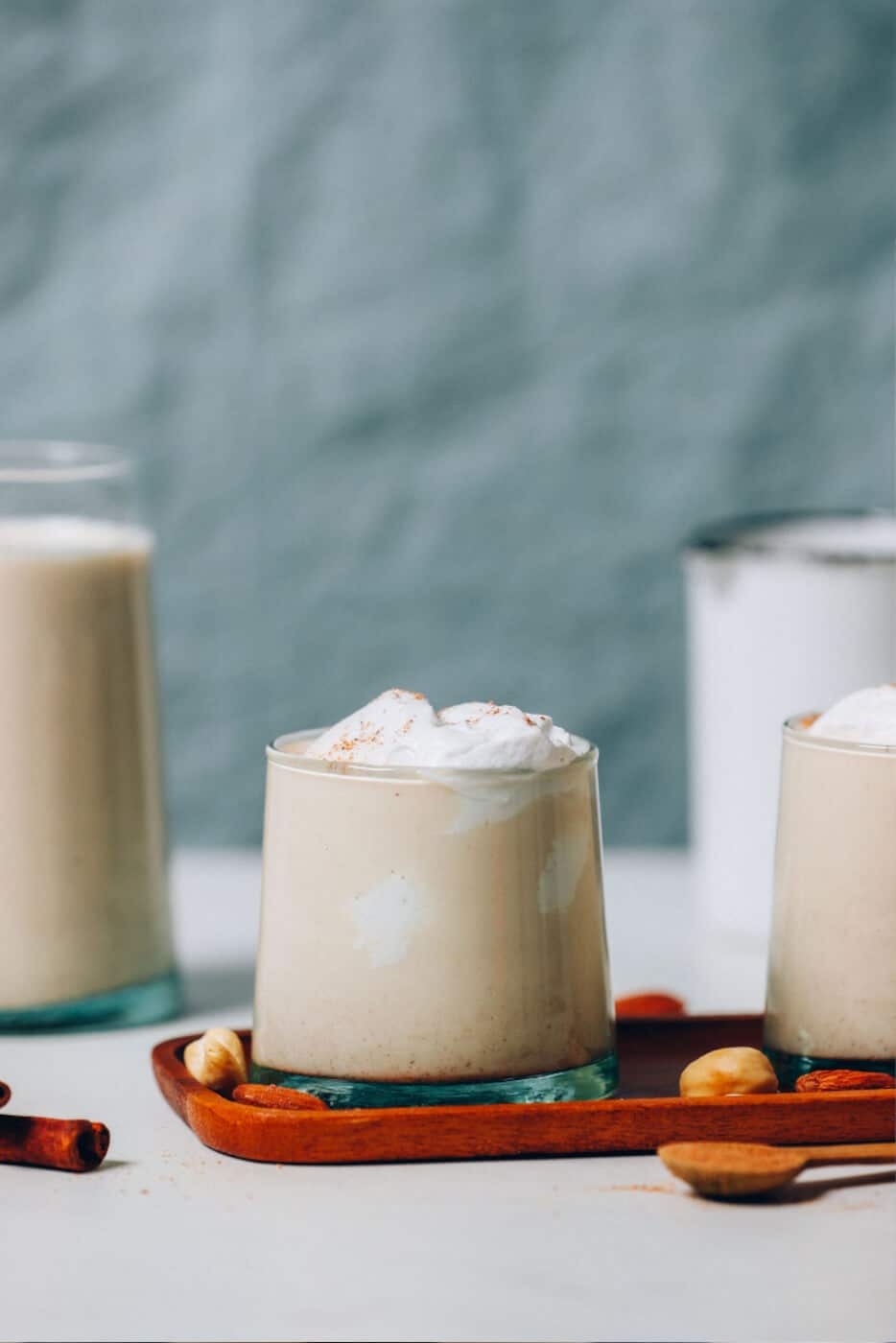 All you need for this vegan eggnog is six ingredients and a blender! The simple recipe combines cashew, almond, and coconut milk for a dreamy blend that is sweetened with maple syrup and perfected with cinnamon and nutmeg.
Five-Minute Eggnog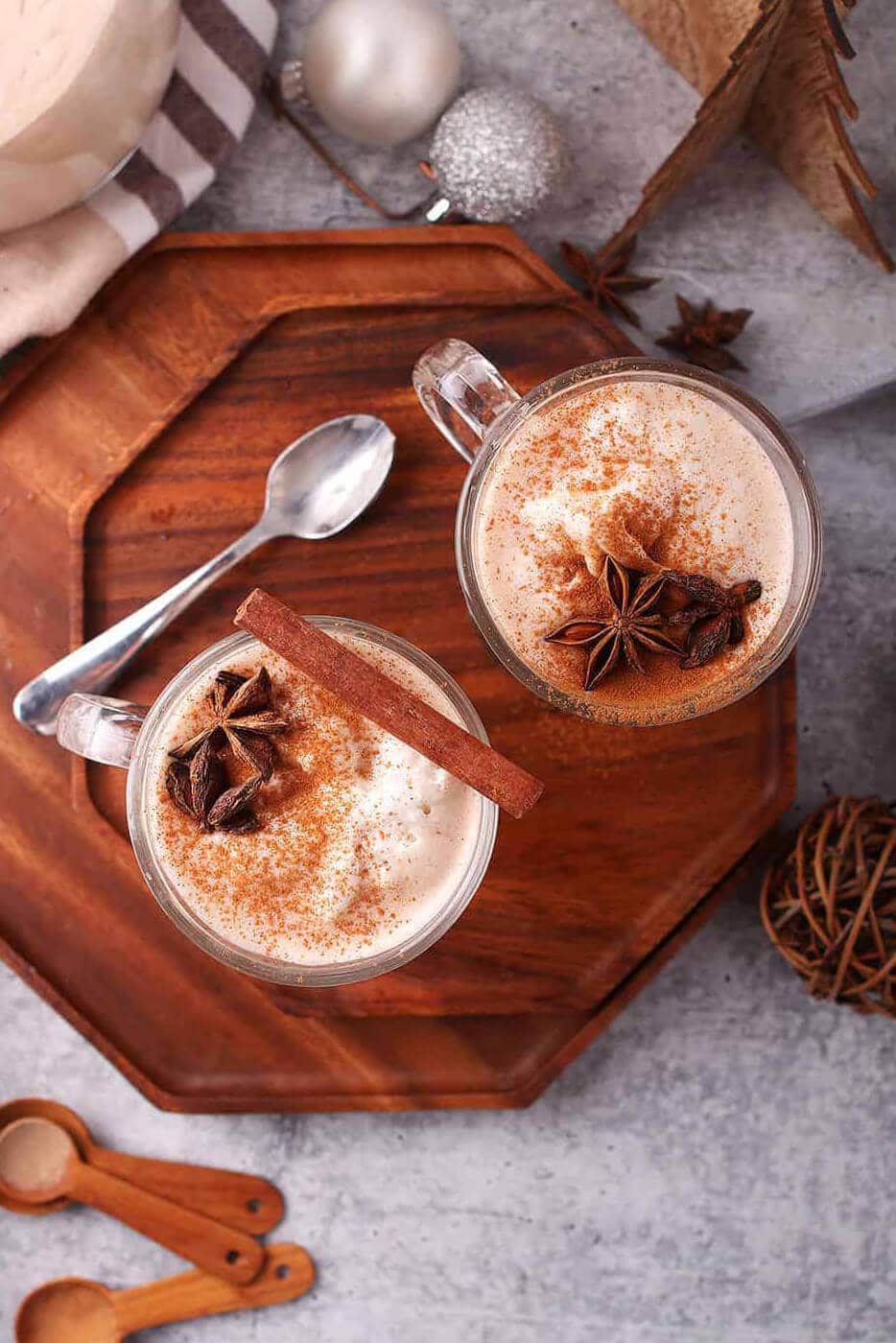 Got five minutes? We've got the perfect recipe for you! Made with raw cashews, coconut, and vanilla extract, this rich drink is delicious served hot or cold.
Vegan Holiday Nog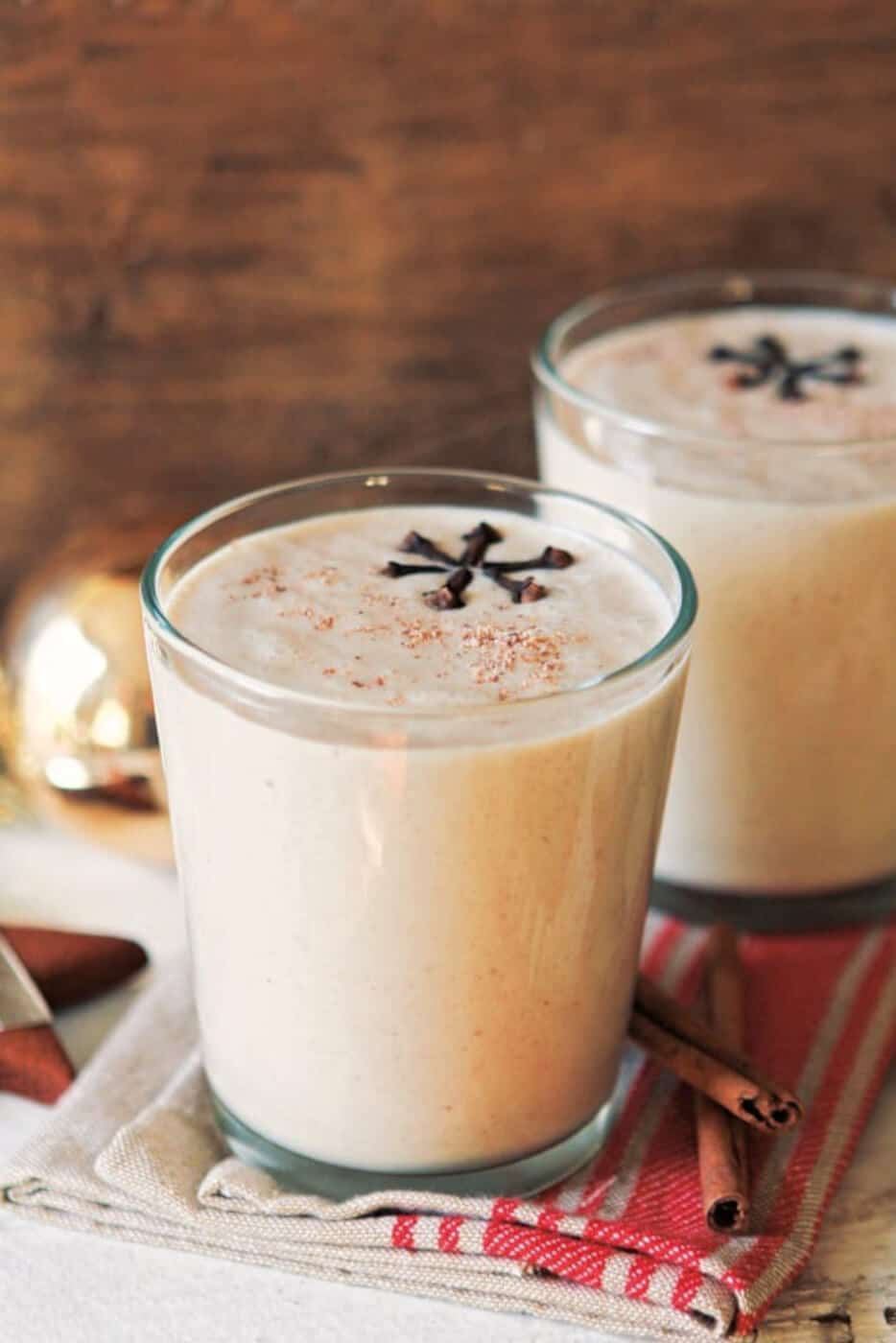 This flavorful recipe also uses raw cashews but has the unexpected addition of medjool dates! You can make it a day ahead and serve it at your upcoming holiday party.
10-Minute Vegan Eggnog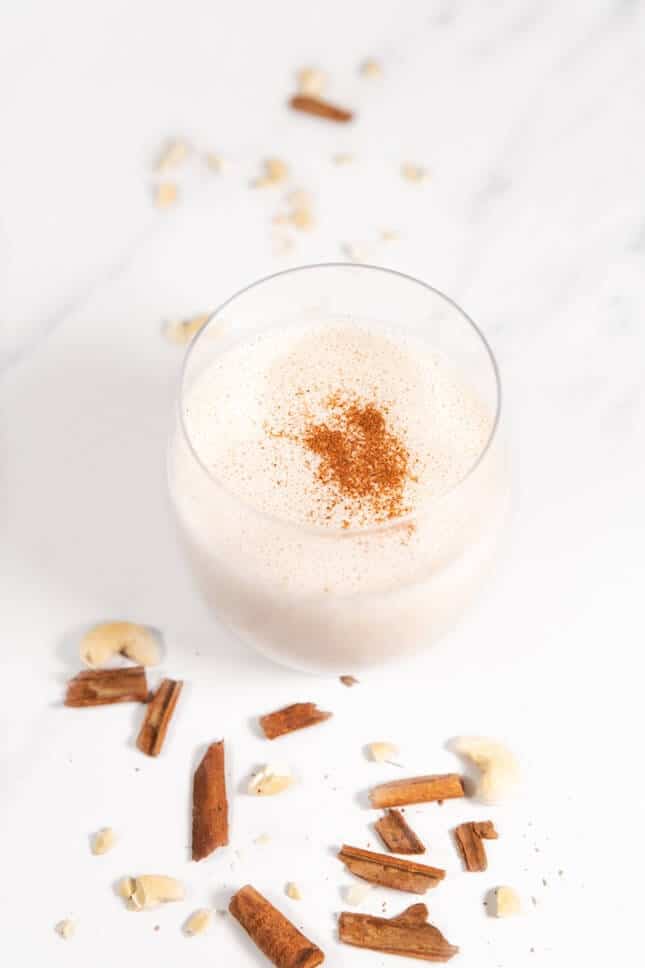 Quick to make and easy to enjoy, this eggnog is fabulous served with dairy-free whipped cream. It can keep in the fridge for four to seven days—just make sure to shake it before serving!
Now that you have the perfect vegan eggnog, it's time to choose a roast! Check out these seven fantastic plant-based roasts, or click here if you've decided on Tofurky.