5 Reasons to Make Your Next Date Night Vegan
In a world where dates are mostly made online through apps like Hinge, Bumble, Grindr, or (gasp) Tinder, there is added pressure. You have to make a good first impression, find the right atmosphere to get to know who you're seeing (public places if you're meeting them online, please), and see where attraction could lead.
But what happens if you've been dating for a bit and it's time to take your relationship from "hanging out in coffee shops" and "walking in the park" to "making dinner at home" or "taking a cooking class?" Whether you have been with your partner for a decade or are in the first stages of a relationship, date nights are a way to spice up your routine and reconnect with each other.
And making your date night vegan can go a long way. Here are five reasons to make your next date night vegan.
You and your date get a chance to try new foods and expand your palates.
A devout vegan and animal rights activist, I recently began dating someone whose last meal was chicken biryani, and chances are, I'm not the only vegan who is dating a meat eater. By making your date night vegan, you're expanding your partner's palate to more plant-based options while teaching them a bit more about you and the foods you like. Especially if it's early in the relationship, you'll expose them to foods they may never have tried before.
A fun date idea might be cooking recipes even you have never tried. Vegan cheese? The ultimate vegan chocolate cake? Or even a chickpea tuna melt for a picnic in the park. Who doesn't like cooking with the person they are infatuated with?
You look better. No, seriously.
And we're not talking about your clothing size (you're beautiful just the way you are). We're talking about how eating vegan can help clear up stubborn acne and how increased vitamin C and antioxidants will help keep wrinkles at bay, making your skin softer, smoother, and silkier to the touch. Plant-based foods even improve the silkiness of your hair and the brightness of your eyes. Your eyes will sparkle and be whiter, perfect for those romantic gazes. (OK, maybe those only happen in movies?)
Vegan food makes you happier and less stressed.
Studies prove it! A recent study found that an increase in plant-based food intake actually had mood benefits, including lower anxiety scores and stress levels than those of people who ate animal-based foods. Another study found that those who switched to veganism showed significant improvements in their stress levels. Eating fruits and veggies can also increase serotonin levels, according to MedicalDaily.com. You're already a bag of anxiety before date night—why add to it?
You'll have increased stamina.
There's no secret why athletes have started reaping the benefits of vegan eating, and an increase in energy can make your date night become a date weekend. Eating more fruits can provide more sustainable energy without the sugar crash, while leafy green veggies are huge energy boosters. Additionally, diets high in potassium (like bananas) can facilitate sex-hormone production while boosting energy. You also have better blood flow on a plant-based diet, so you can put that stamina to good use.
You smell better.
Yep! It's true. A 2006 study published in Chemical Senses found that vegans have a more pleasant smell than meat eaters. And according to other studies, women found that vegetable-loving men smelled nicer to them. Since scent is a huge component of attractiveness to someone, this is a huge deal. Who wants to date someone who smells repugnant to them? Not me!
Still not convinced you should make your next date night vegan? Try it out and see the results for yourself. Need some inspiration? Start here.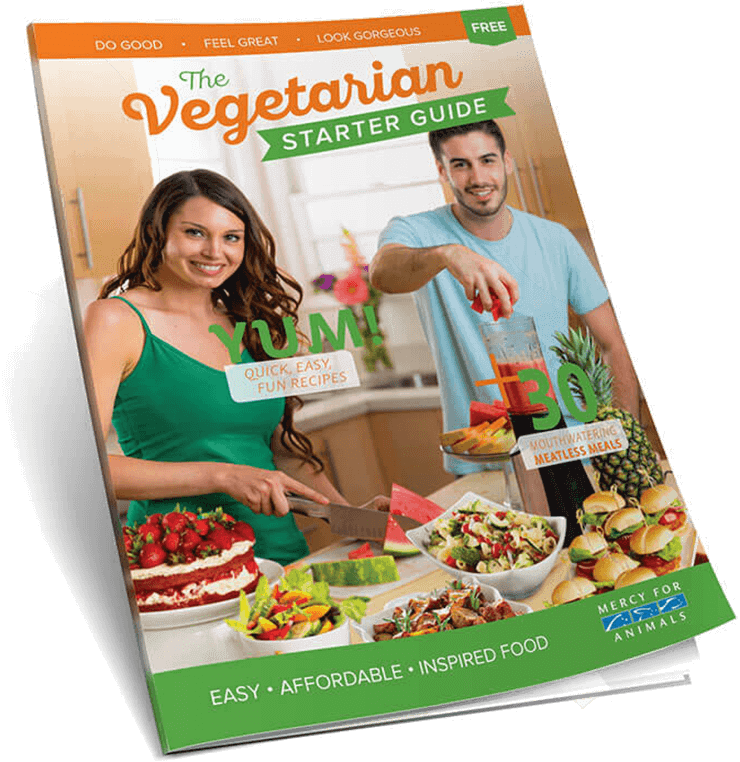 Get Your Free Vegetarian Starter Guide