The Ultimate Vegan Holiday Gift Guide for Anyone on Your List
Rachel Krantz
The holidays are coming up sooner than you think, so you may want to get a jump on your gift shopping. If you're vegan, or just shopping for a gift for a vegan, you may find you're faced with an extra-fun challenge: finding that perfect vegan holiday gift. Luckily, we at Mercy For Animals have you covered with perfect ideas for anyone on your list with our 2017 ultimate vegan holiday gift guide.
Whether you're shopping for someone who wants their present to benefit animals, a budding vegan foodie, or a relative you've been trying to convince to go veg for years, there's something for everyone on this list. Given my bias, I've highlighted several items from MFA's online store, which has just been revamped for easier shopping and shipping. Rest assured that the profits from any gift you purchase on MFA's site will go directly to saving animals.
Happy Holidays—and don't forget to treat yourself to a little something too! Whether you've been naughty or nice, if you leave animals off your plate, you deserve more than a lump of coal this year. 2017, amiright?

When my coworker Julie Cappiello scored this water bottle at our staff retreat, I'll admit I was filled with envy. (Just kidding, Julie, I'm happy for you. Really.) This water bottle is seriously adorable, with an original design by MFA's Brian Holder. Help someone make a statement everywhere they go—and prevent some plastic from reaching our oceans while they're at it!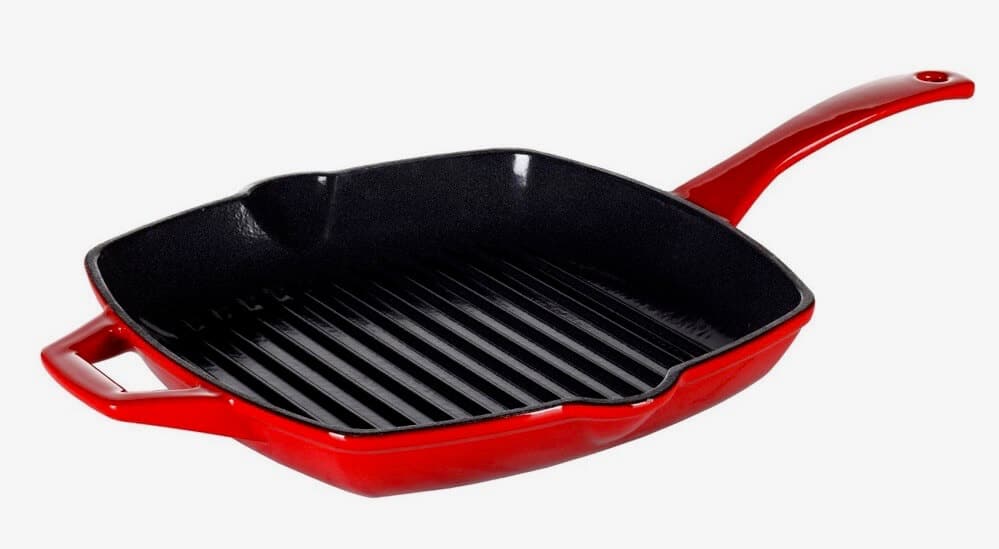 For the vegan chef in your life, quality cookware is actually a very exciting gift. This cast-iron square grill is perfect for making grilled veggies or vegan paninis, and it looks pretty festive too.
I'll admit it: I'm in some serious love with my new Pixie Mood backpack. It fits my 11-inch MacBook Air perfectly and is so well-made that I feel like a fancy lady every time I use it. This is some high-quality vegan leather—the kind you'll brag about fooling people with. Get any of their bags as a gift for the most stylish person in your life and they'll be stoked.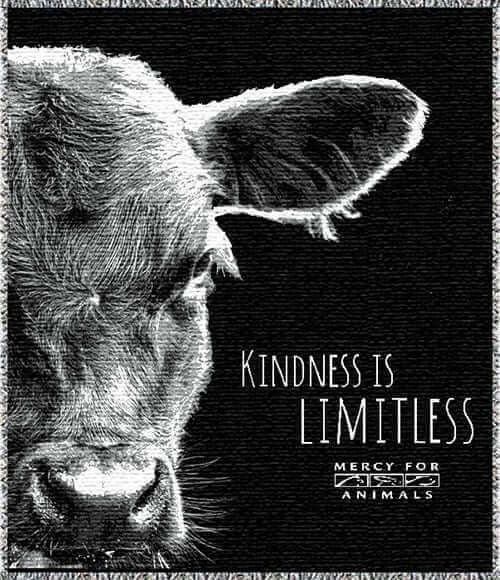 This adorable throw from MFA is the perfect gift for anyone who likes to snuggle.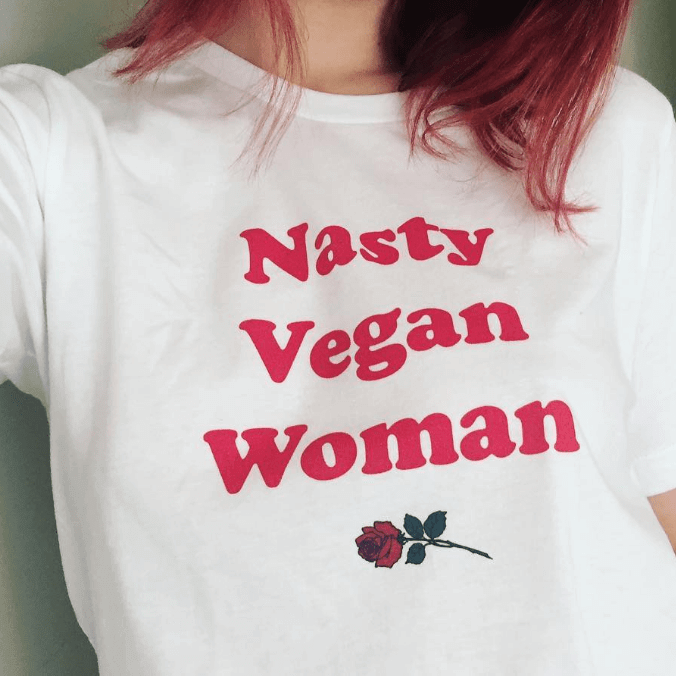 I have many vegan tees, but it's this one by Veganized World that always gets me the most compliments. I mean, it's timely, feminist, and vegan AF. Can you really ask for anything more in a gift?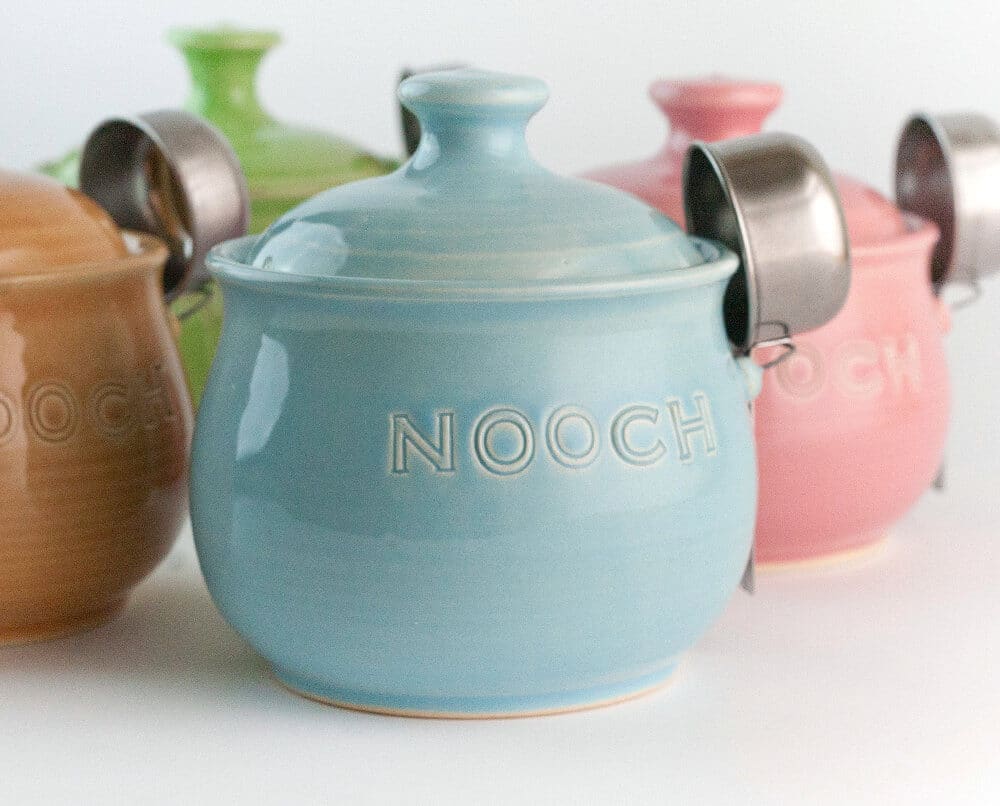 This Etsy seller makes all kinds of adorable handmade vegan merch (like a "Plant Eater" mug) but it's this nooch jar that wins in my book. It's a great original gift for the nutritional yeast addict in your life.
A Vaute winter coat is definitely more in the splurge category, but this is one fashionable gift of warmth that keeps on giving. Support this ethical vegan company and treat someone to a cruelty-free coat they'll wear for years to come.
Mercy For Animals was recently named Book of the Year by VegNews, and it's no wonder—our founder's new memoir is a fantastic read. Not only will you learn about Nathan Runkle's fascinating childhood and adolescence; you'll get a look into how MFA was born and has grown into the global organization it is today. Beyond that, the book provides a great overview of today's growing humane economy and serves as a practical guide for budding activists.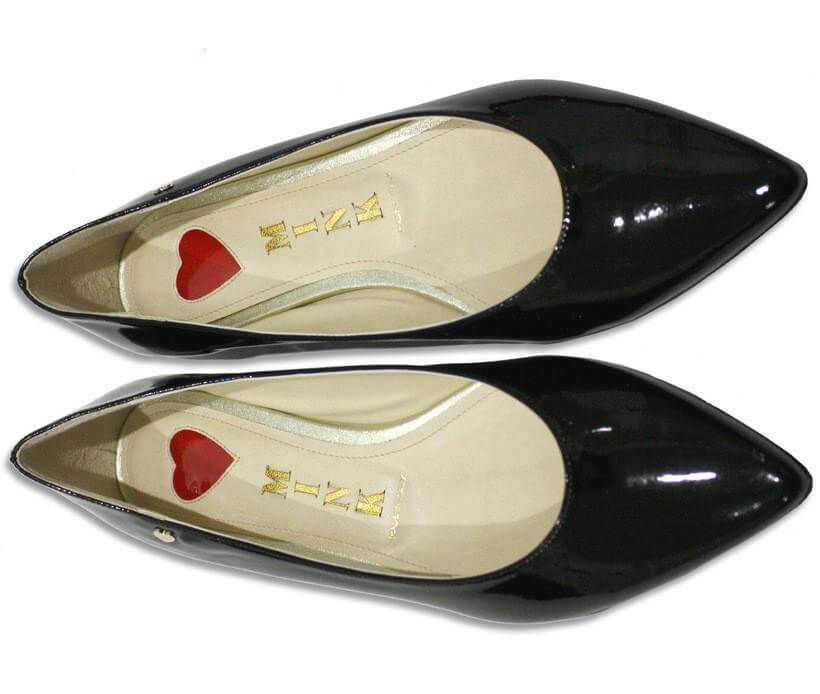 They say every lady needs a great pair of flats (unless she doesn't want them, I might add), and they don't come much nicer than these beauties by Mink.
If you live in LA, then you know Vegan Club. The artist LeFou's art is everywhere in the city, promoting the idea that the first rule of Vegan Club is to talk about Vegan Club. His spin on Rosie the Riveter, vegan style, is my favorite print. It would look great in any feminist's living room!
PR Manager Kenny Torrella suggests this great gift for the foodie who just wants to eat some artisanal vegan cheese! Alternatively, if you know you'll be visiting family and lacking in snack options, you can send this to their doorstep for yourself. This stuff is so high quality that you'll probably even fool the entire family if you don't tell them it's vegan.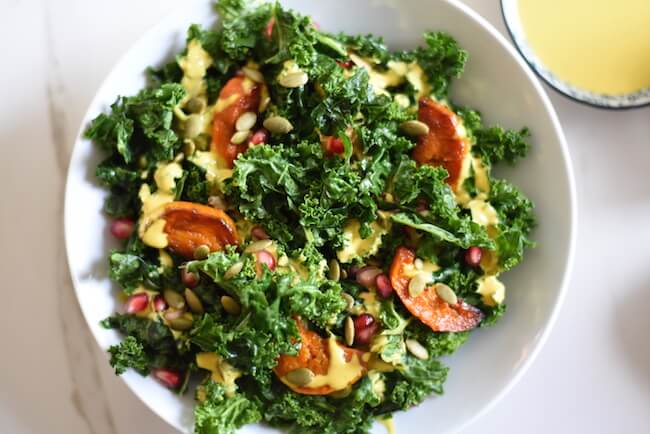 MFA has just launched its new plant-based food and lifestyle site,
ChooseVeg
, and there's a really amazing gift for that person in your life you've been trying to get to go vegan. For just $1.90 a week (that's 40 percent off the regular price if you sign them up for a year), they will receive on-demand help from food coaches, personalized daily recipes, grocery delivery in select areas, and meal-planning services. Basically, for very little cost (hey, we want to turn the world vegan, not make a profit!) you will give them a vegan nutrition plan and coach. Pretty sweet gift.
Being vegan can feel isolating, especially when you don't have a large veg community in your town. Let someone special know they're not alone with VegNews magazine, the premier vegan lifestyle magazine filled with recipes, news, product reviews, and just about everything else you'd want to read in the bathtub.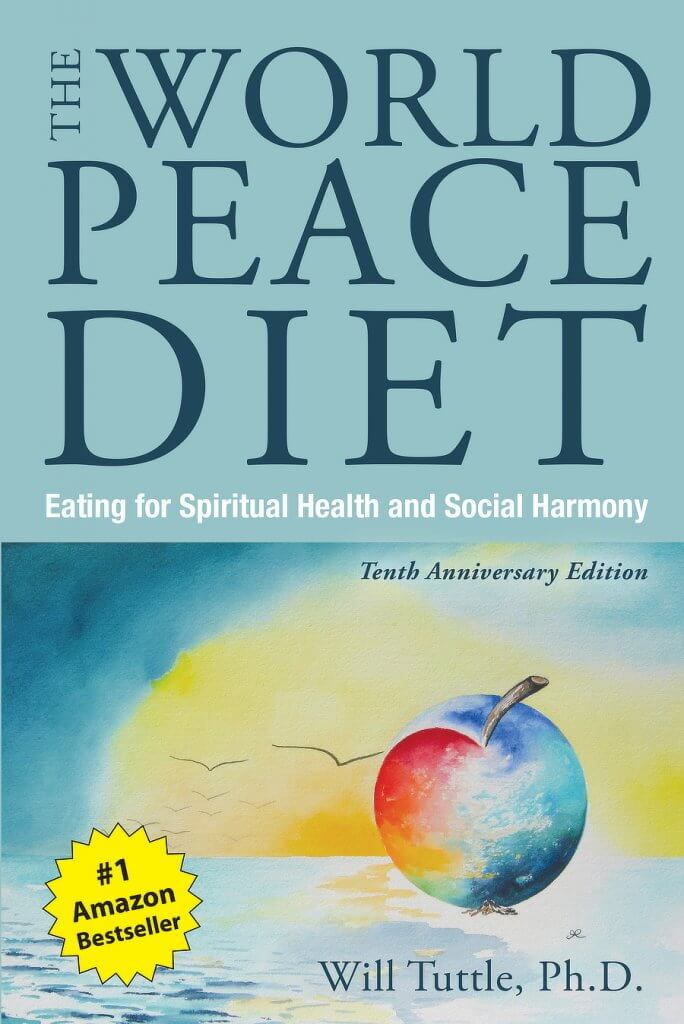 Dr. Will Tuttle approaches veganism as a philosophy of non-harm that goes beyond just animal liberation. He believes our first lesson in domination over other living beings begins with eating meat and extends to war, sexism, racism, and everything else that prevents us from living without violence. Give this to your hippy mom or friend and they will see what veganism is really all about.
I won the green version of this clutch in a raffle earlier this year, and I can say that it was one of the luckier moments of my life. This clutch is so well-made and stylish that even though it's pretty simple, I get compliments on it all the time. It holds everything you need and fits under your arm perfectly. Get it for the partygoer in your life as an extra-special present.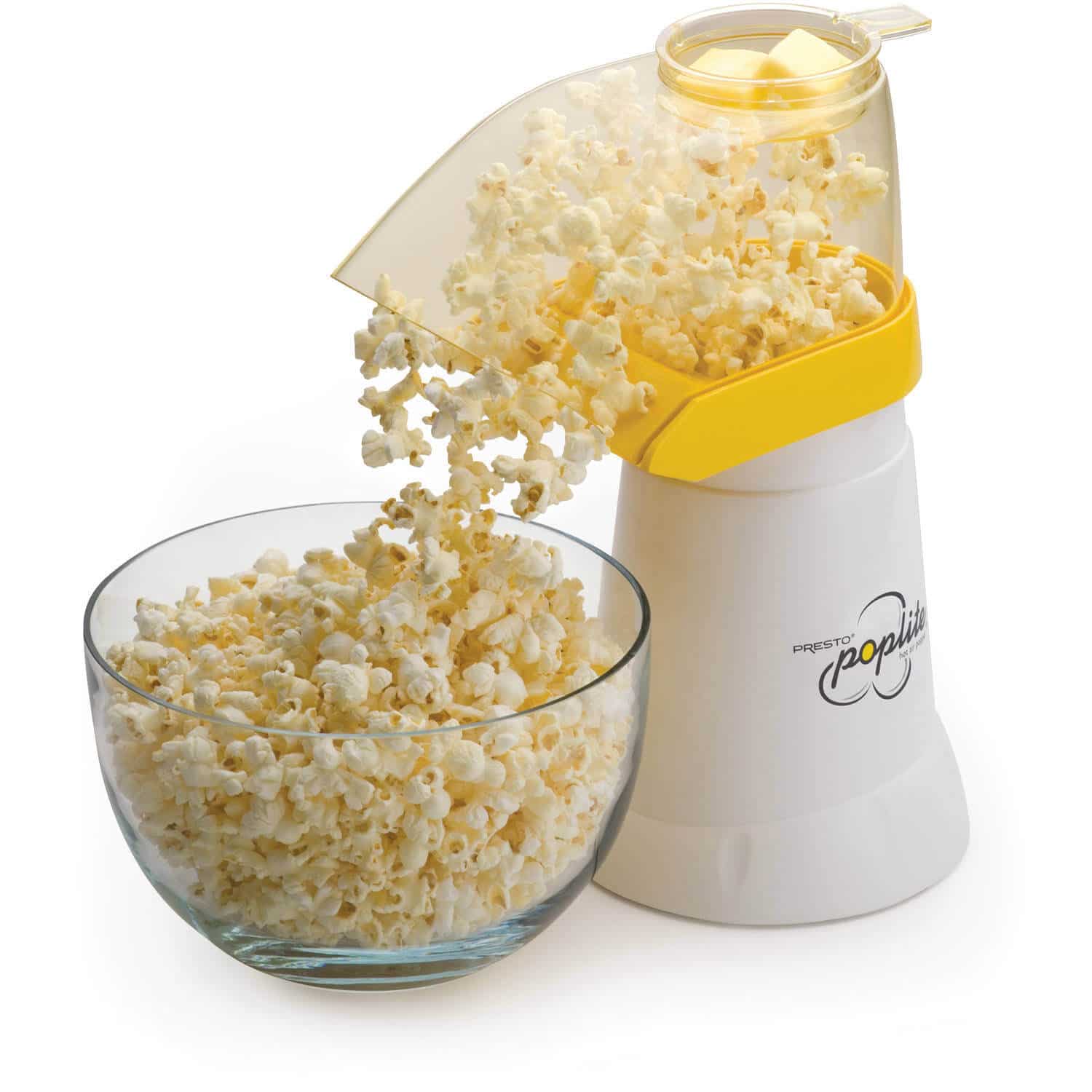 I bought a popcorn popper online a few months ago and I use it all the time. Air poppers make popcorn without oil, and you can add all your favorite vegan toppings: nutritional yeast, Miyoko's butter, cashews, maple syrup, or whatever else you like. Popcorn is a cheap and healthy snack, so this gift will keep on giving.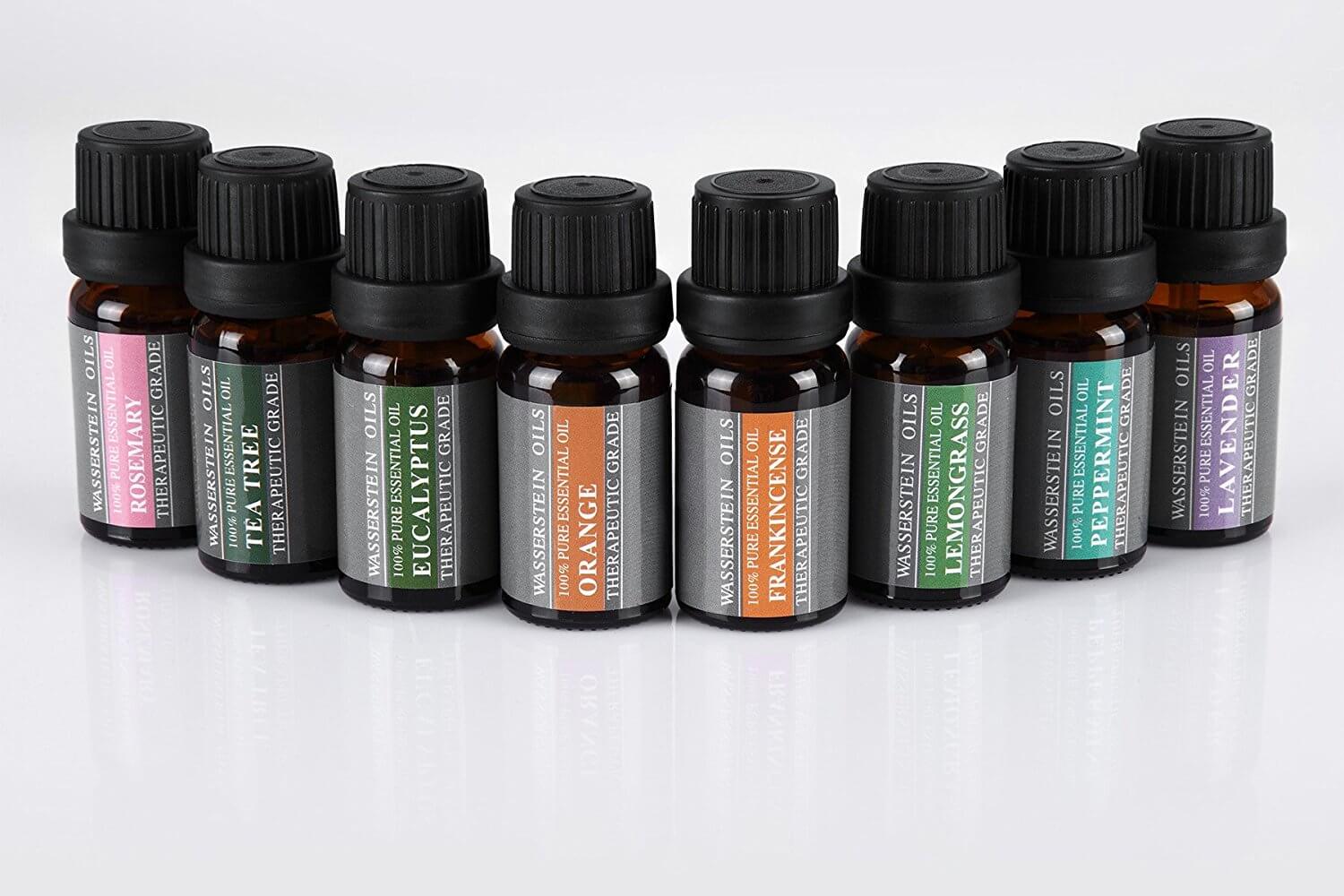 Many people like essential oils—and for good reason. With these 14 oils, I've made everything from a natural bug repellent (it really works!) to a sleep serum. This starter pack gives you everything you need to make all kinds of lotions and potions.
Give the gold standard in vegan cheese with a gift card to Miyoko's Kitchen. Your lucky recipient will be able to choose from artisanal cheeses in many delectable flavors, like Double Cream Sundried Tomato Garlic and Mt. Vesuvius Black Ash. Even better, you can order a sampler of cheeses shipped straight to your recipient's door or bring Miyoko's cheeses as an appetizer to a holiday party.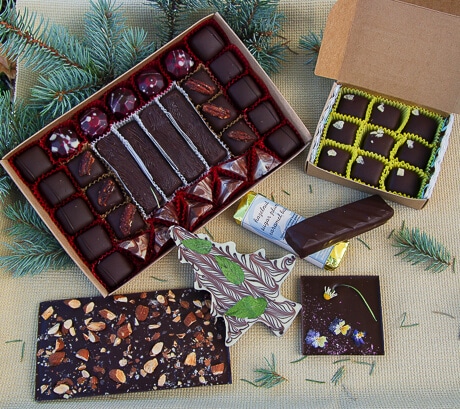 If you want some delicious handmade vegan chocolate shipped right to your recipient's door, MFA's executive assistant, Alice Coleman, recommends ordering from Lagusta's Luscious. This drool-worthy set lets you sample all their special holiday truffles and barks. While you're on their site, you can also grab some vegan macaroons by Sweet Maresa for extra sweetness.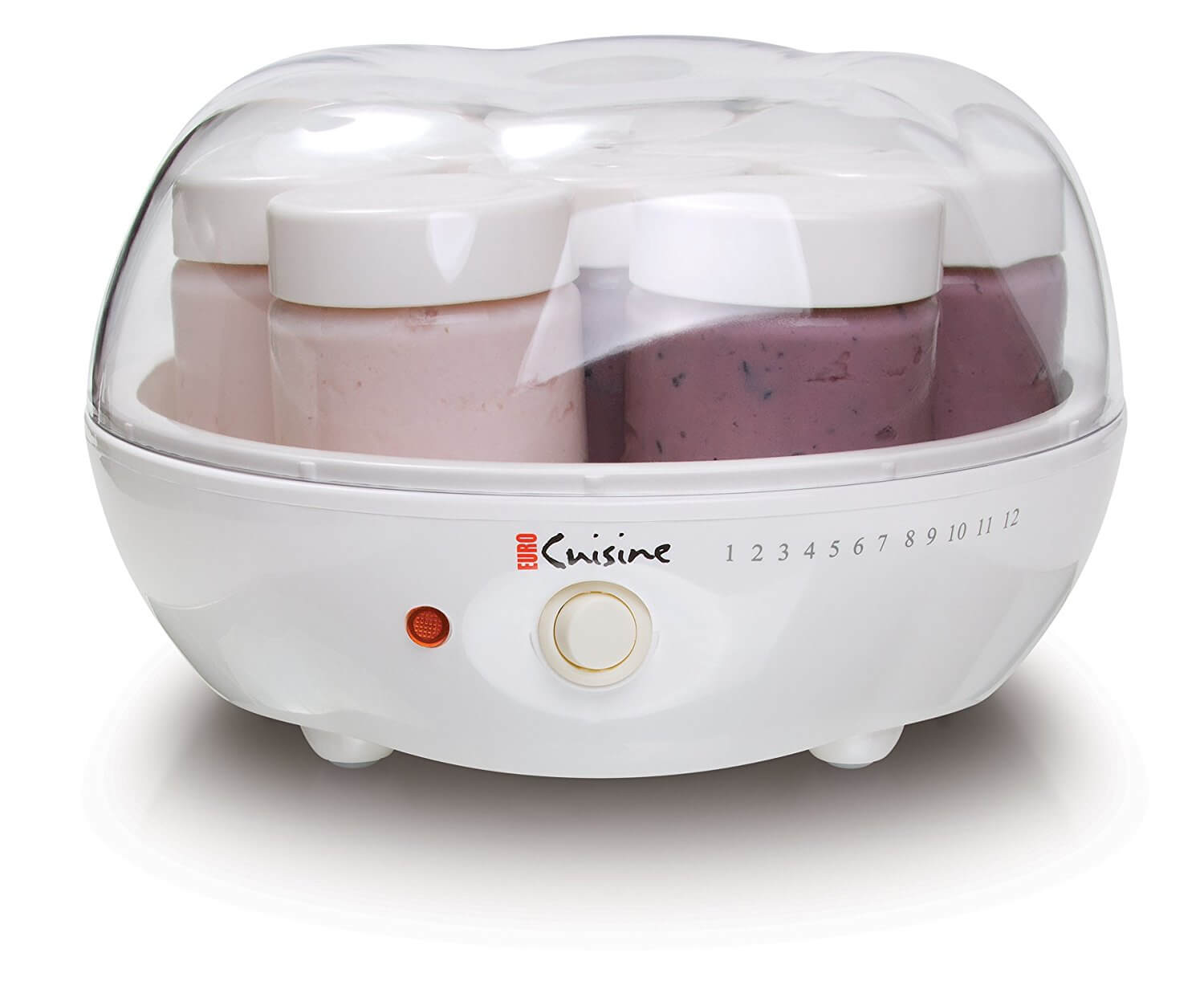 I finally bought a yogurt maker last month, and my only regret is that I didn't do it sooner! With the vegan starter I bought online, the yogurt took about five minutes to make, 10 hours to set, and a few days to devour. Making your own vegan yogurt with soy, coconut, or other nondairy milk is way cheaper and much more fun than buying the packaged stuff, making this a great gift for the DIY type.
Nyl is another vegan brand that keeps its ingredients natural, and this moisturizer set makes a great gift for anyone who loves to keep their already-glowing vegan skin even more radiant.
For the stylish professional in your life, finding a high-quality vegan briefcase can be a challenge. Philanthropy Officer Kelcey Meadows-Lucas recommends Doshi's bags, which are well-constructed and reasonably priced for a beautiful, ethically made gift that will last years.
A Stay at a Vegan Bed-and-Breakfast or
Animal Sanctuary
,
Price Varies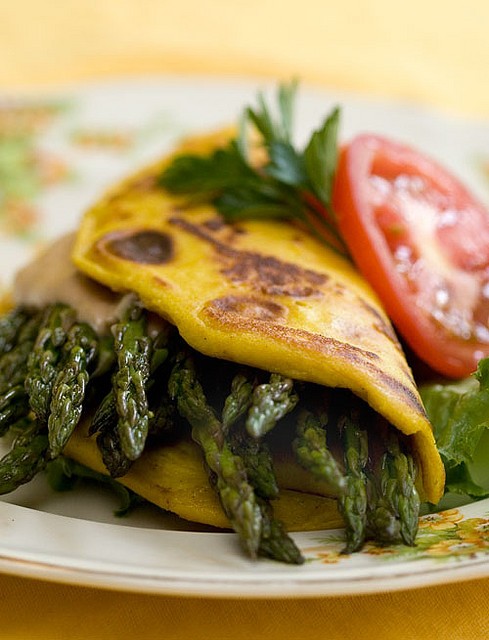 What's better than getting a loved one a romantic weekend away? How about a romantic vegan weekend away? Stay at the Stanford Inn in Northern California for a truly romantic holiday weekend, or take your lucky gift recipient on a weekend getaway to an animal sanctuary—many have lovely B&B accommodations and are actually quite romantic and cute! Tour the sanctuary and give your partner an experience they'll never forget.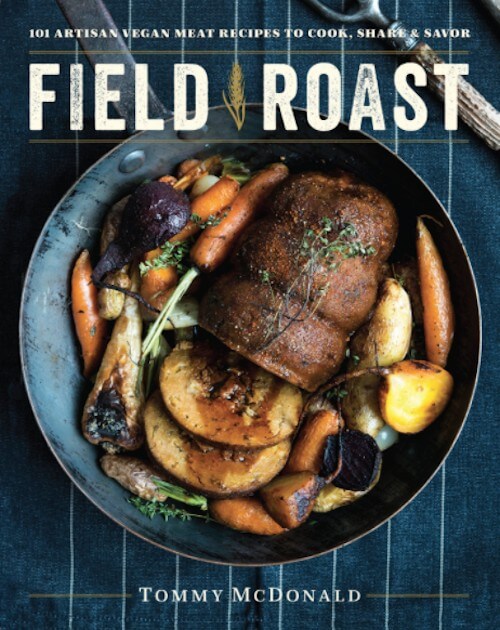 A few members of our communications team are super excited about and recommend this cookbook, which teaches you how to make any meat substitute under the sun at home.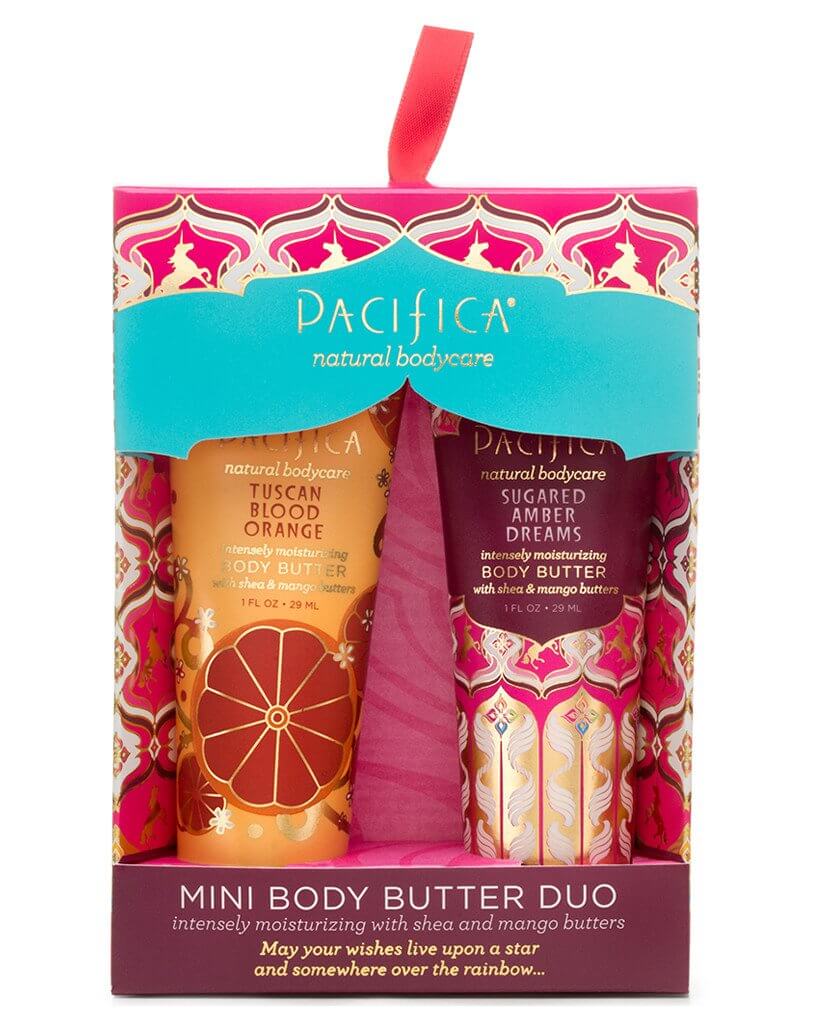 MFA's events coordinator, Talita Trygsland, is a fan of Pacifica's lotions (I love their makeup too) and recommends their products as an affordable gift. This stocking-stuffer ornament is the perfect present for the teenage beauty enthusiast in your life.
One of the best new vegan cookbooks of the year, this guide to making cheese is perfect for those who want to give it a shot by starting simple. You don't need a dehydrator or even any starters for many of these nut-based recipes, so they're more approachable for the amateur vegan cheesemaker.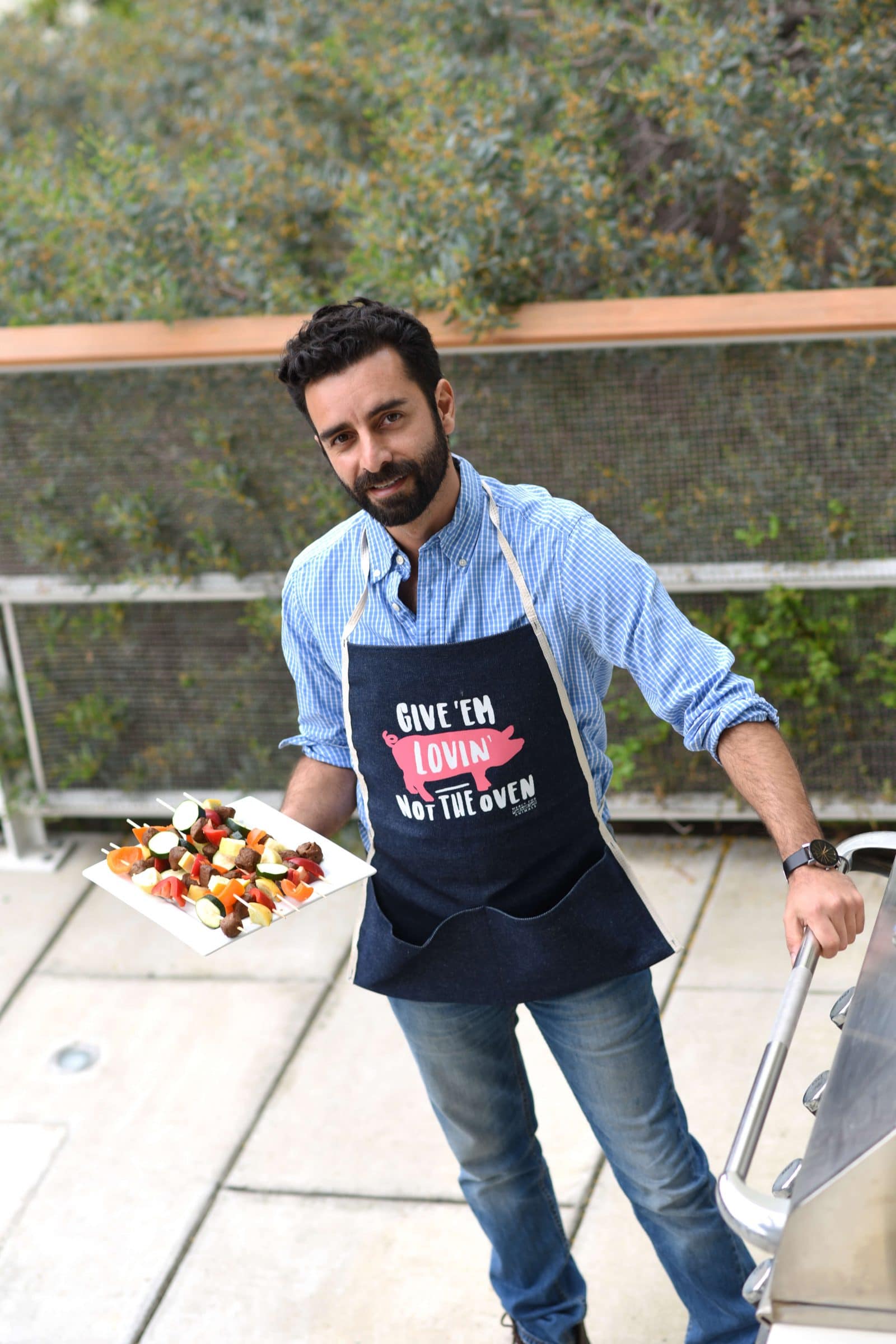 $17 is really reasonable for a well-made apron. Even better, this gift also benefits MFA—which means it really does give the animals some lovin'!  
I mean, if you have a queer friend or lover who identifies this way, do you really think you're going to find a better present than this joke inside a joke? No. You are not.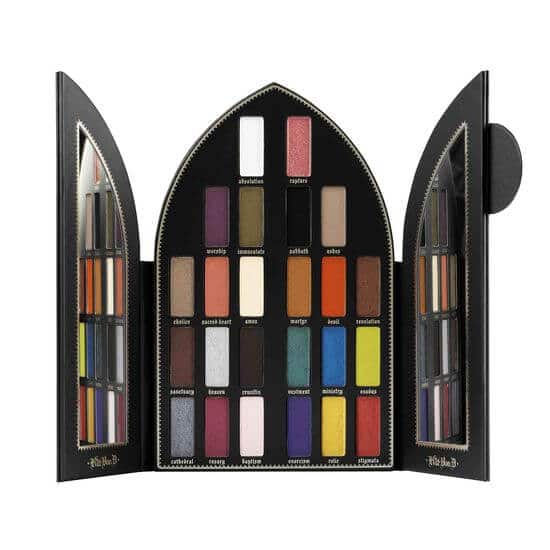 Perfect for the makeup lover, this colorful eyeshadow palette by Kat Von D is totally vegan and cruelty-free. Time to play dress-up!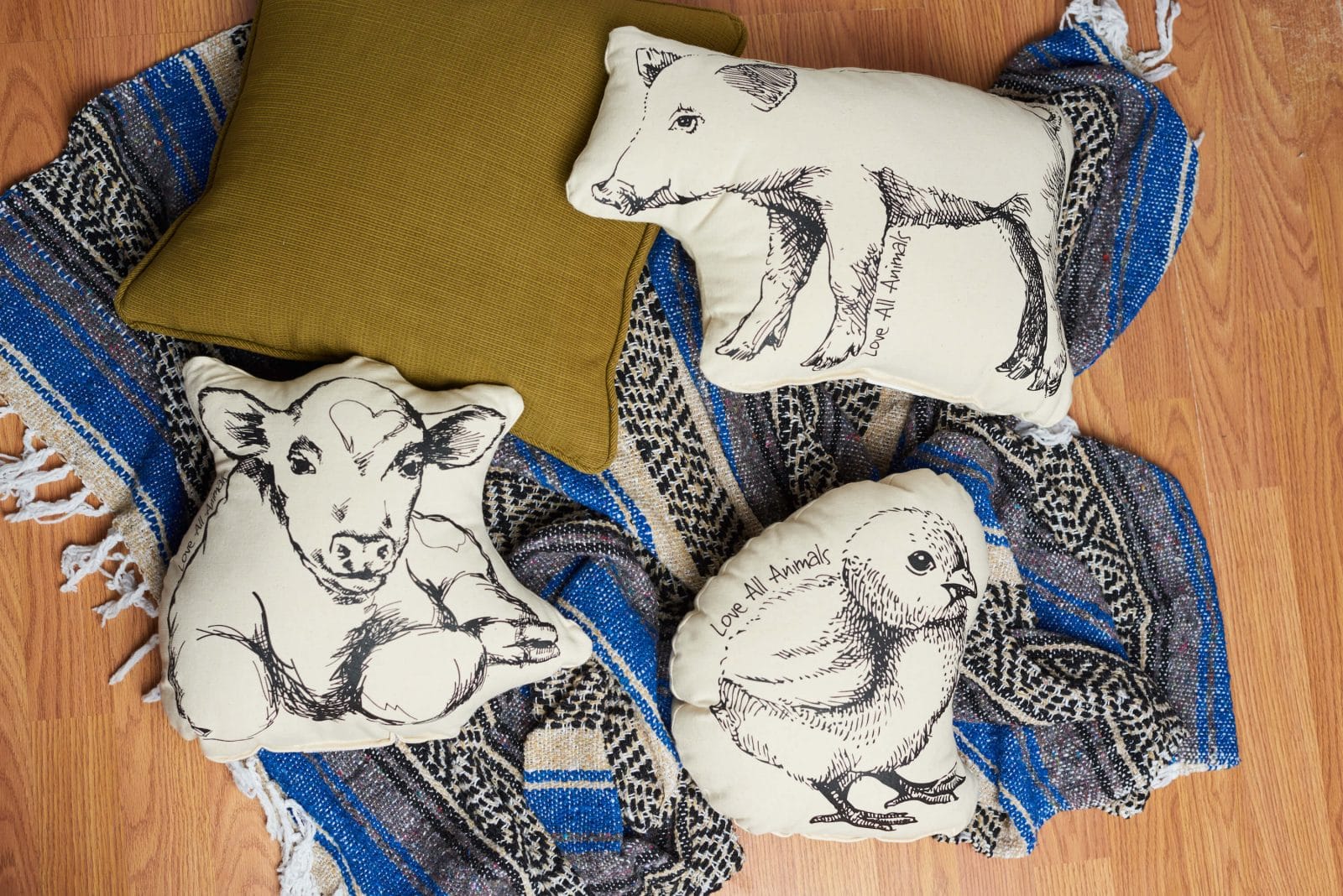 These pillows are the cutest! A set of all three is only $42, and as always, the proceeds go to MFA. Get these for the kids or cuddly friends in your life.
At $29.95 every other month (a box comes every two months), the LOVE GOODLY box is a great value filled with (often full-sized) products worth $85. Even better, this vegan and cruelty-free subscription box is not only luxurious and fun; a portion of the proceeds goes to helping animals.
When I finally leaned into my inner suburban mom and started wearing a fanny pack earlier this year, it straight up changed my life. Now I basically always want to wear one—it frees you up completely in a way not even a backpack can. Unfortunately, most of them are not exactly stylish or anything you could consider wearing on a nice night out. Enter Hipsters for Sisters, an all-vegan company that specializes in designing stylish fanny packs! Get this for the practical-but-stylish lady in your life and she'll be thrilled.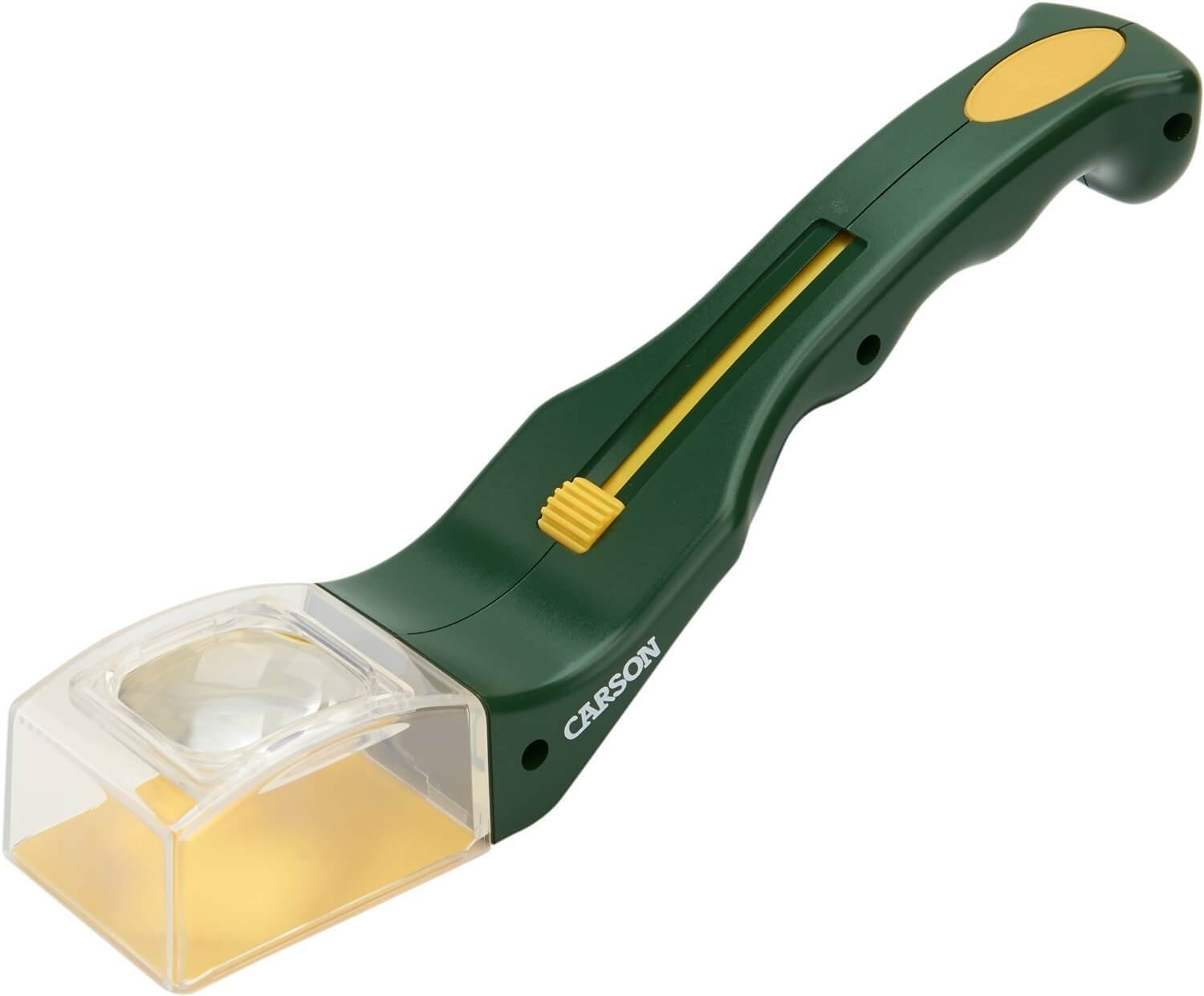 I bought this a year ago and it has truly changed the way I see bugs! Now, instead of being scared and trying to catch them in a jar, I use this humane bug catcher to scoop up any little creature from a distance. There's even a magnifier so you can see how amazing they are before you set them free!
A gift certificate to Wills is a great present for anyone who's hard to shop for. This brand's high-quality vegan shoes are quite reasonably priced considering how well they are crafted. A $100 gift card will afford someone one nice pair of boots that will last them years.
New tshirt collab between @MercyForAnimals & @BEETxBEET. How cute is this?! Buy here: https://t.co/u0SGsUttqD #vegan pic.twitter.com/p96bvblXi4

— Ari Solomon (@VeganAri) June 18, 2016
One of MFA's most popular shirts, this collaboration with the vegan clothing brand BEETxBEET makes the perfect gift for the activist in your life (or really, anyone sparing animals by not eating them). Happy Holidays, and happy vegan shopping!