14 Mouthwatering Vegan Tofu Recipes for Breakfast, Lunch, and Dinner
Hannah Bugga
Tofu is having a moment. The healthy, adaptable plant-based protein is flying off the shelves, with sales in the first half of 2020 an impressive 40 percent higher than last year. Google searches for tofu recipes have also increased—nearly doubling since March!
But what is tofu? While tofu originated in China and has been a staple in Asian countries for more than 2,000 years, it is now enjoyed all over the world. Also known as bean curd or soya curd, tofu is a soft, cheese-like food made of condensed soy milk mixed with nigari and pressed into blocks. Though bland on its own, tofu easily absorbs flavors and mixes well with other ingredients, making it incredibly versatile. It's also affordable, gluten-free, low in calories, and packed with 10 grams of protein and 400 milligrams of calcium per half cup!
On top of being healthy and inexpensive, tofu is easy to cook with. These 14 mouthwatering vegan tofu recipes are simple to make and will keep you satisfied through breakfast, lunch, dinner, and even dessert!
Breakfast
Simple Tofu Quiche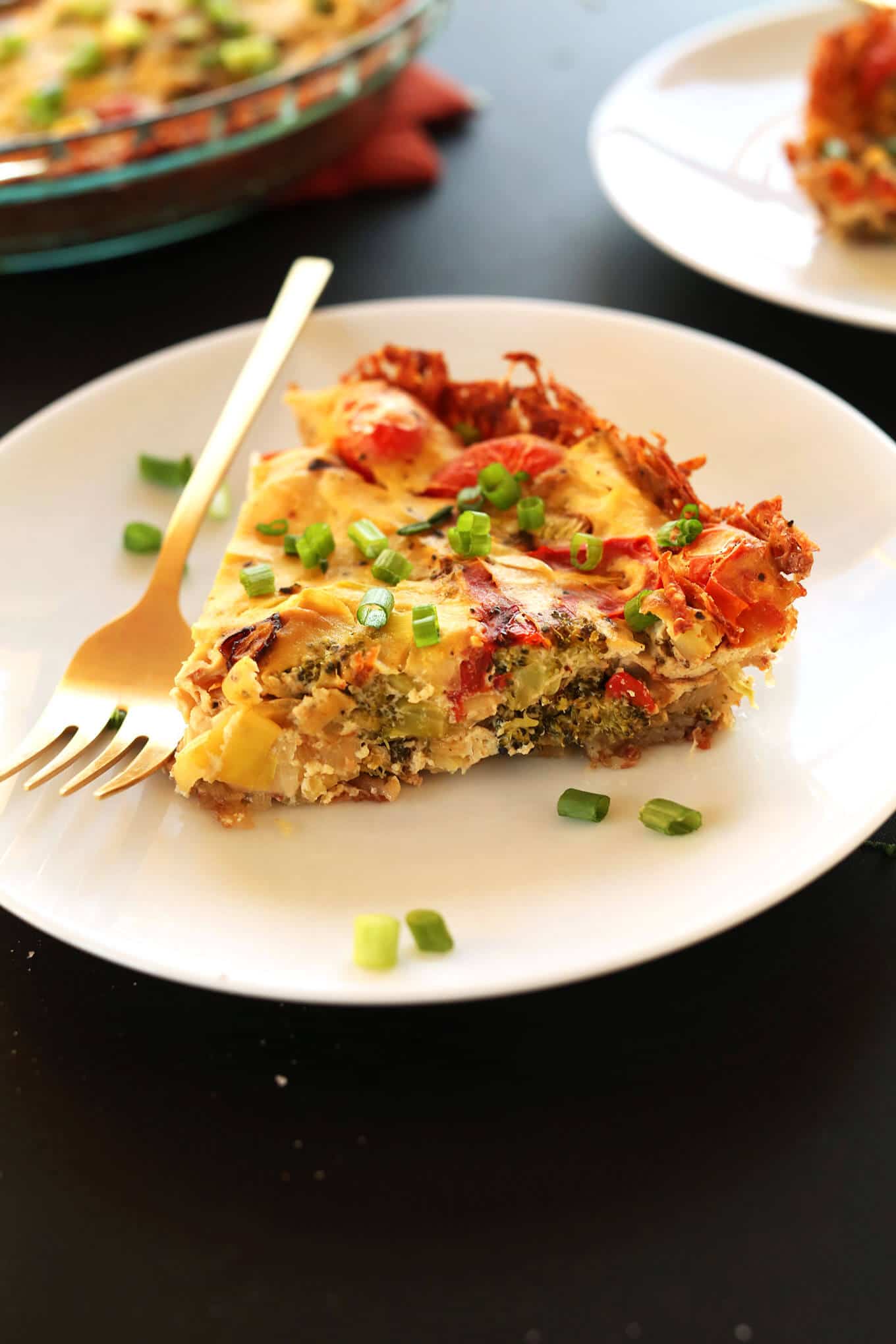 This tasty vegan quiche is easy to whip up and makes the perfect breakfast. Naturally gluten-free, the quiche boasts a hash-brown crust filled with roasted veggies, silken tofu, hummus, and nutritional yeast.
Breakfast Burrito with Tofu Scramble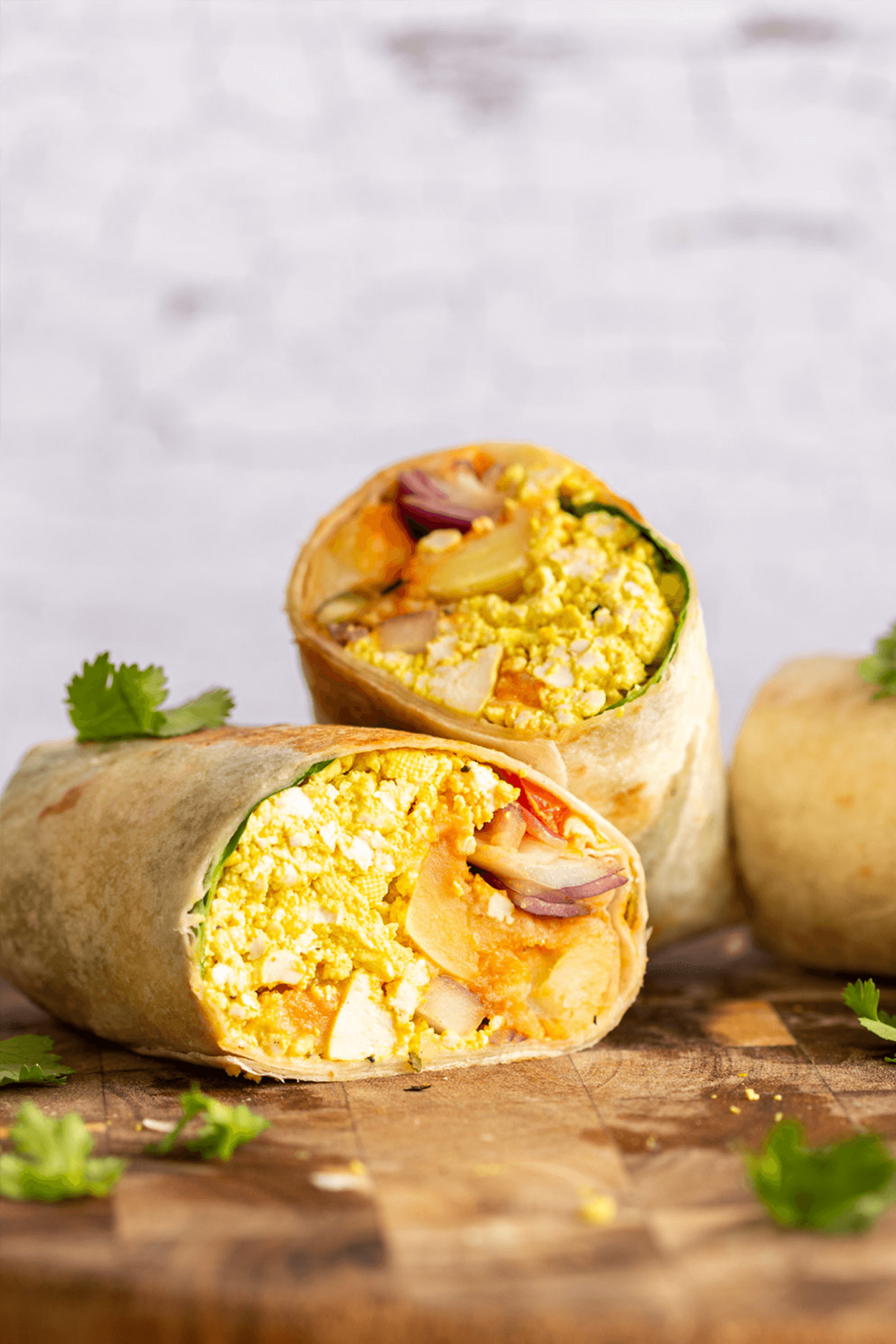 This hearty breakfast burrito is bursting with flavorful tofu scramble and breakfast potatoes. You can mix and match this recipe with different vegetables and dressings.
Smoky Tofu Bacon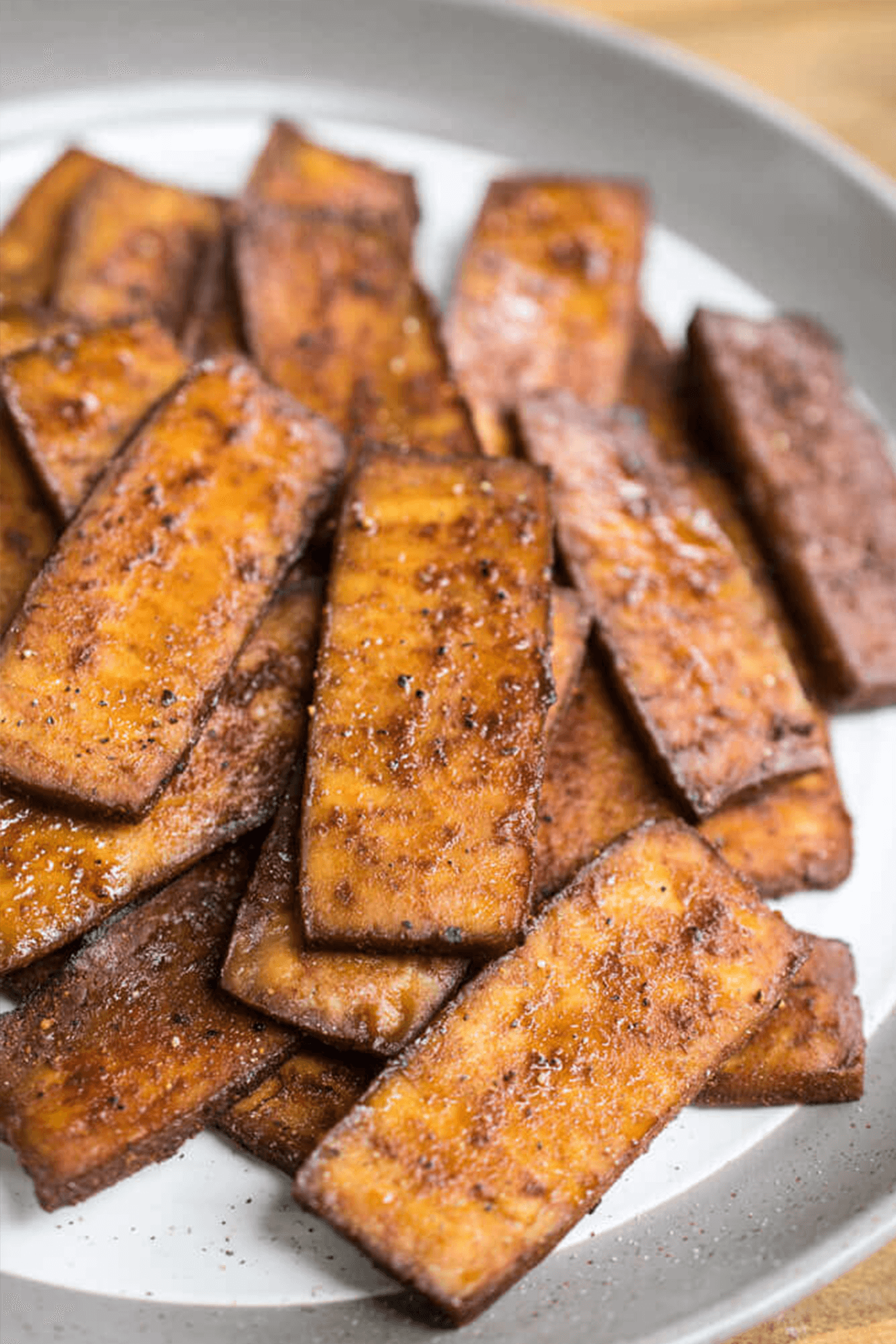 This smoky tofu bacon is made by pressing and marinating sliced tofu. Chewy and yummy, it's the perfect way to start the day.
Tofu Faux French Toast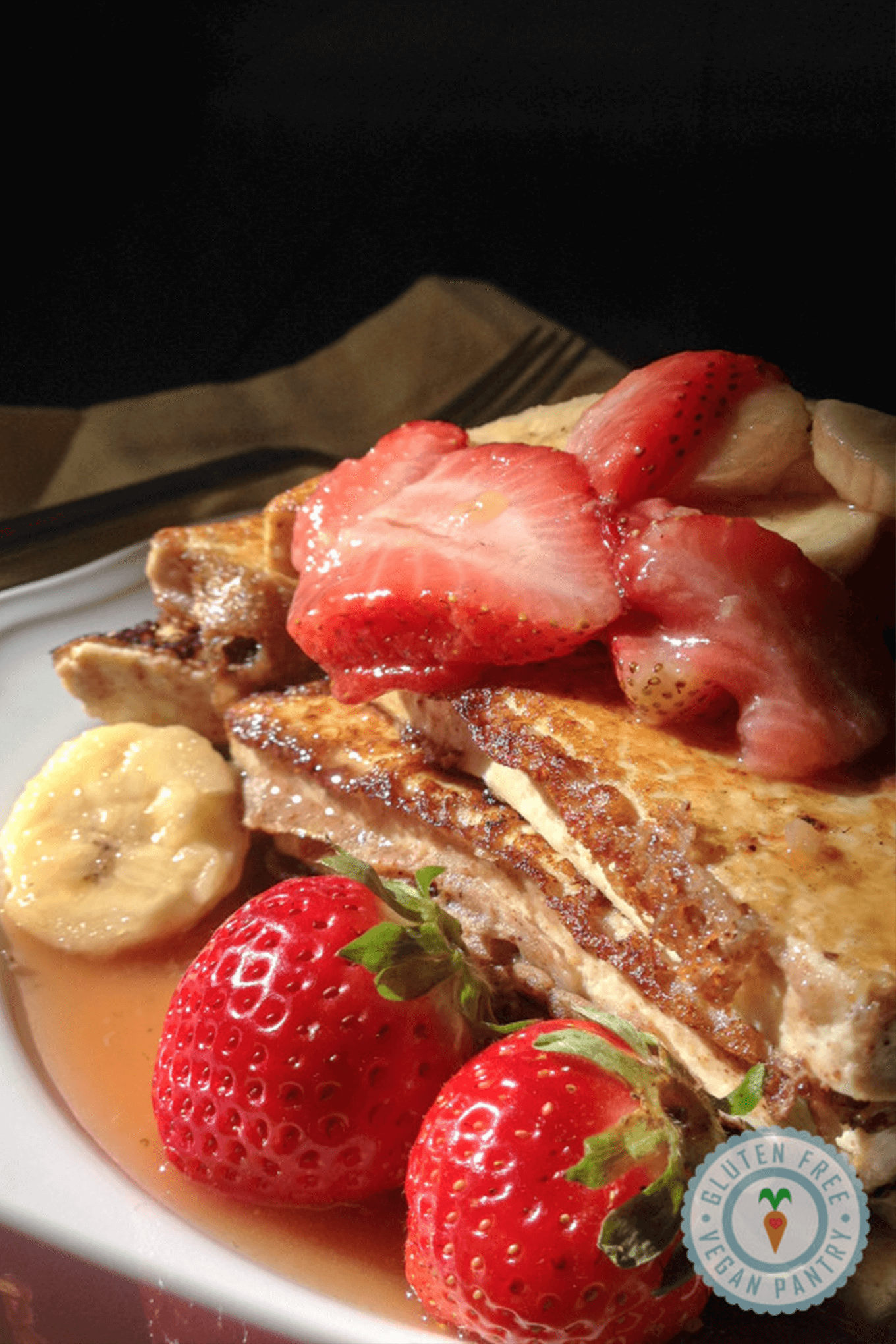 This rich faux French toast is gluten-free and has a decadent batter made with nutmeg, cinnamon, and banana.
Lunch
General Tso's Tofu Stir-Fry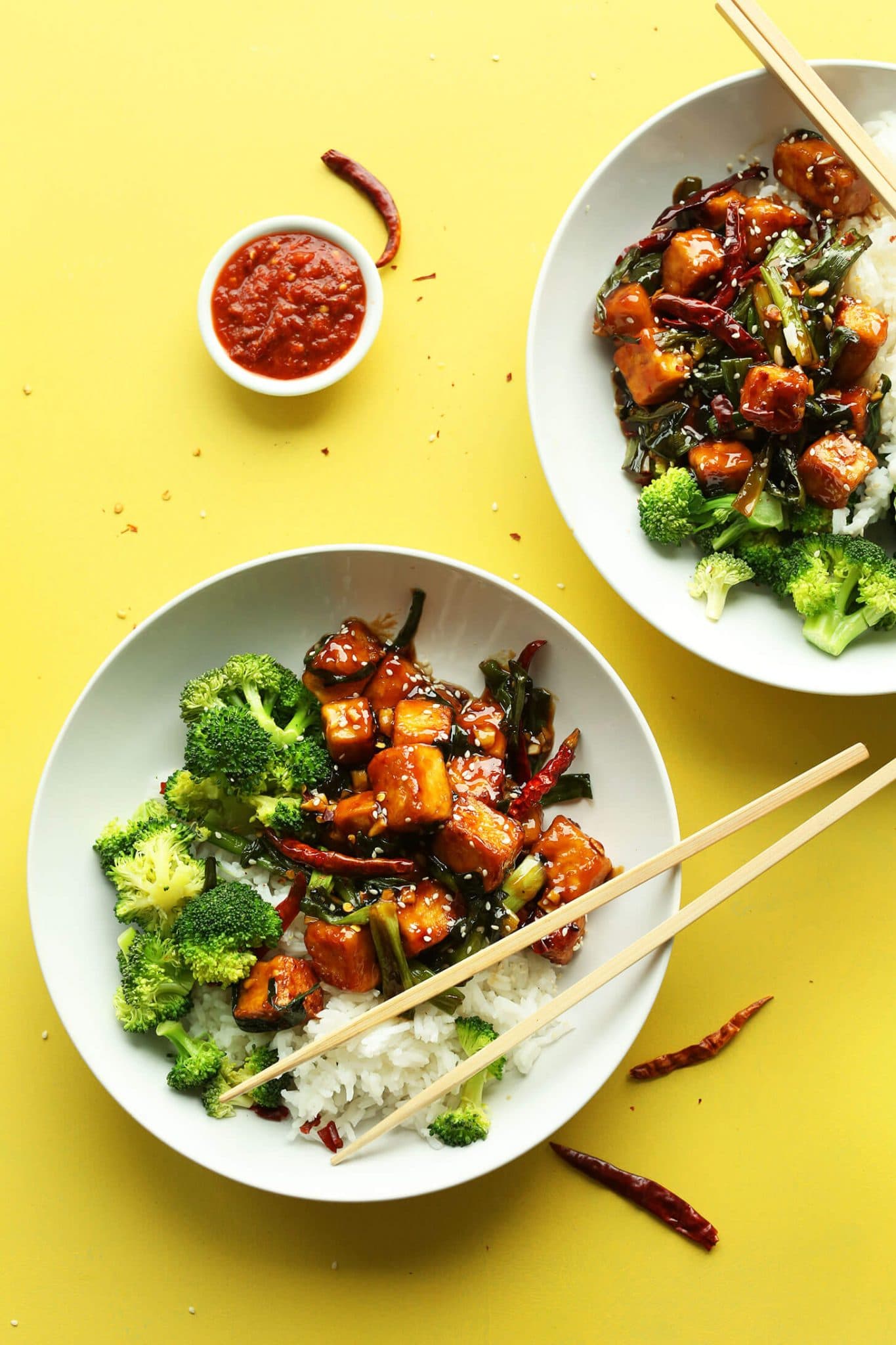 According to Google Trends, people have been searching for a General Tso's stir-fry recipe. Luckily, we've got you covered! This tasty lunch is the ideal blend of sweet and savory and can be thrown together in just 30 minutes.
Tofu Egg Salad Sandwich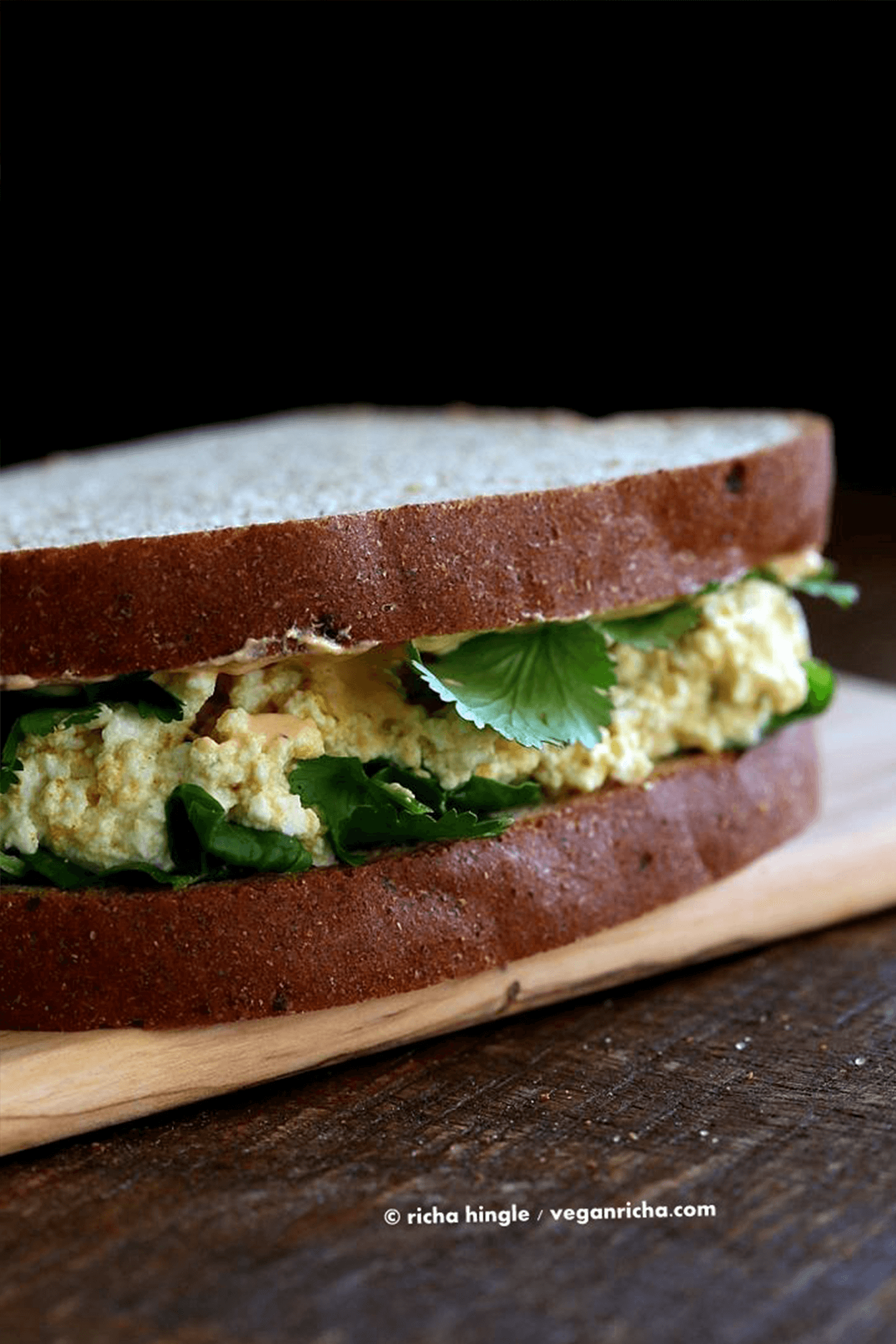 Made with crumbled tofu and served with a spicy mustard dip, this tofu egg salad sandwich is the ideal pick-me-up in the middle of a busy workday.
Thai Green Curry with Tofu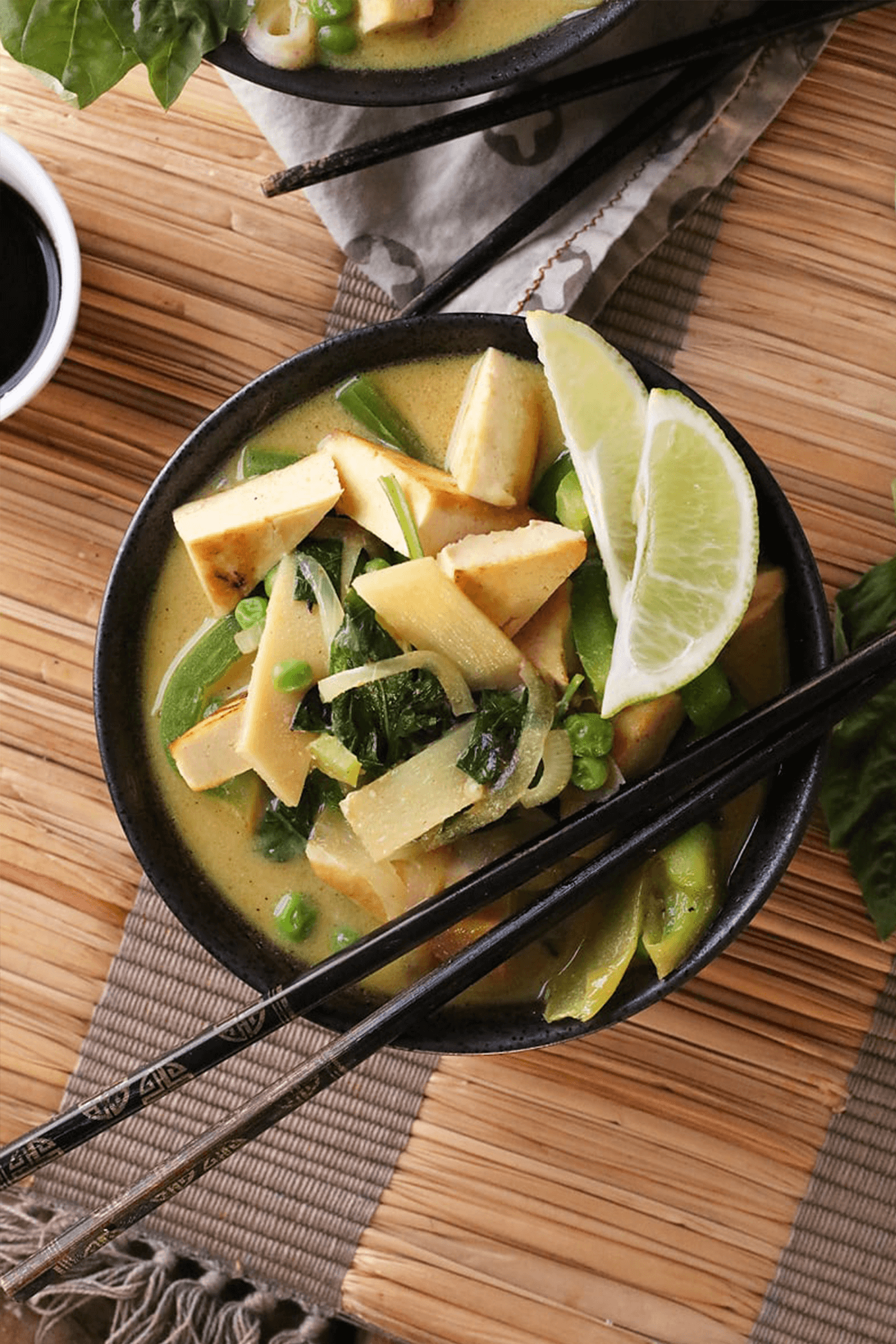 This tasty curry is a mix of extra-firm tofu, fresh green vegetables, and green curry paste. It is delicious when eaten alone or served with rice or noodles.
Grilled Tofu Gyros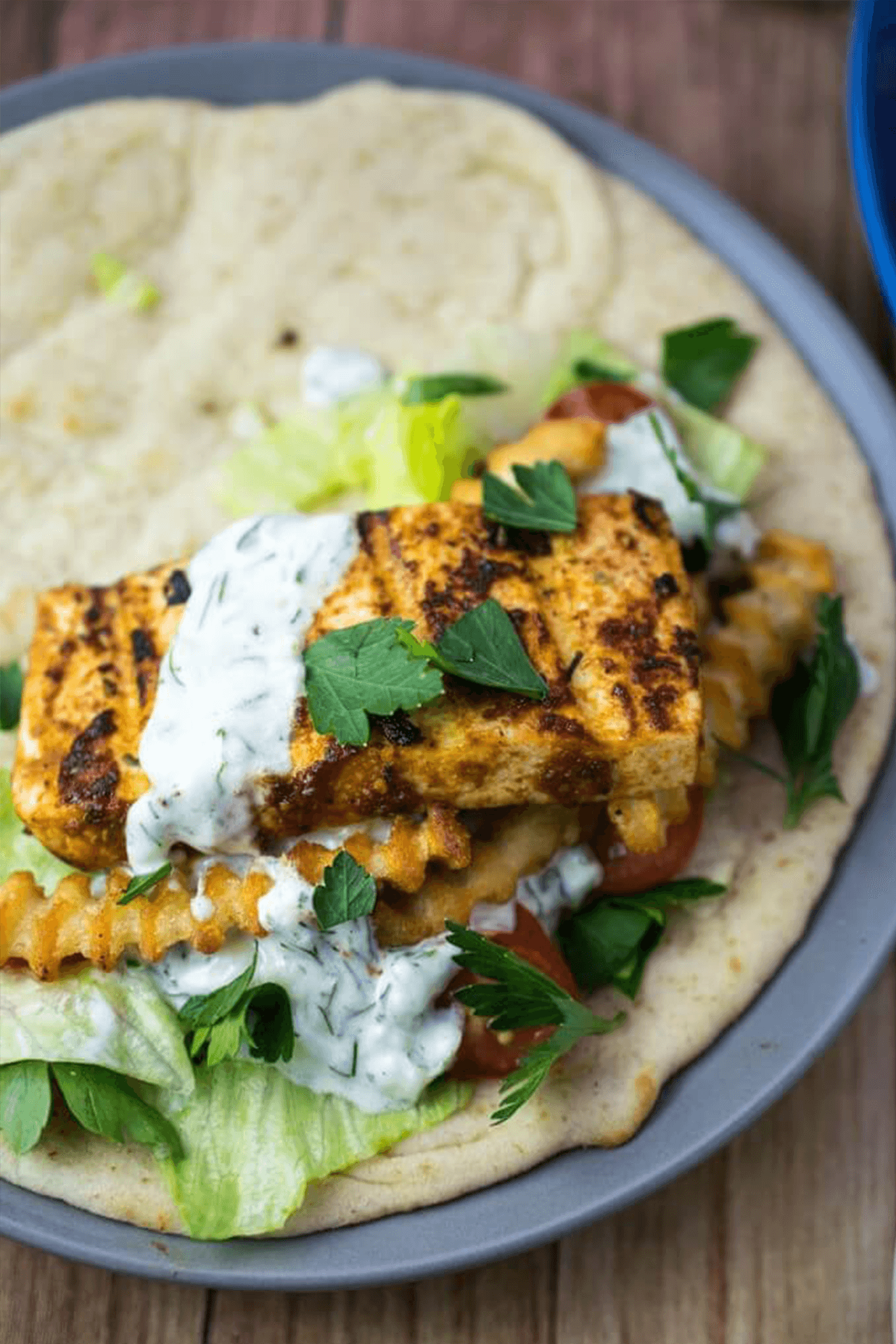 This grilled tofu is marinated in a blend of Greek-inspired seasonings and umami ingredients, so it's packed with flavor.
Dinner
Vegan Paneer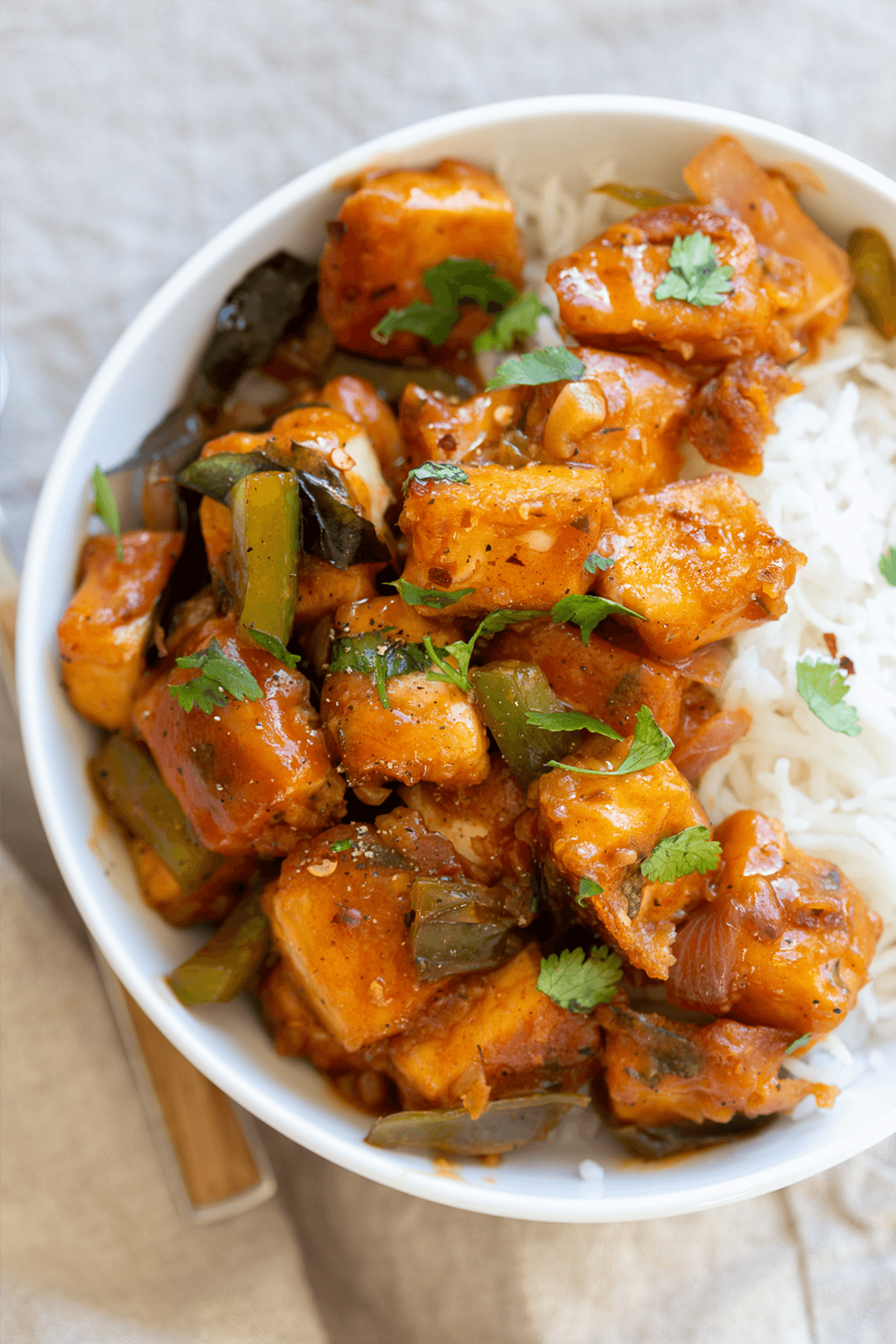 Served over rice or bread, this hearty vegan paneer takes tofu battered with spiced curry leaf and soy sauce and covers it with a tasty ginger, garlic, and Sriracha sauce.
Pot Pie with Tofu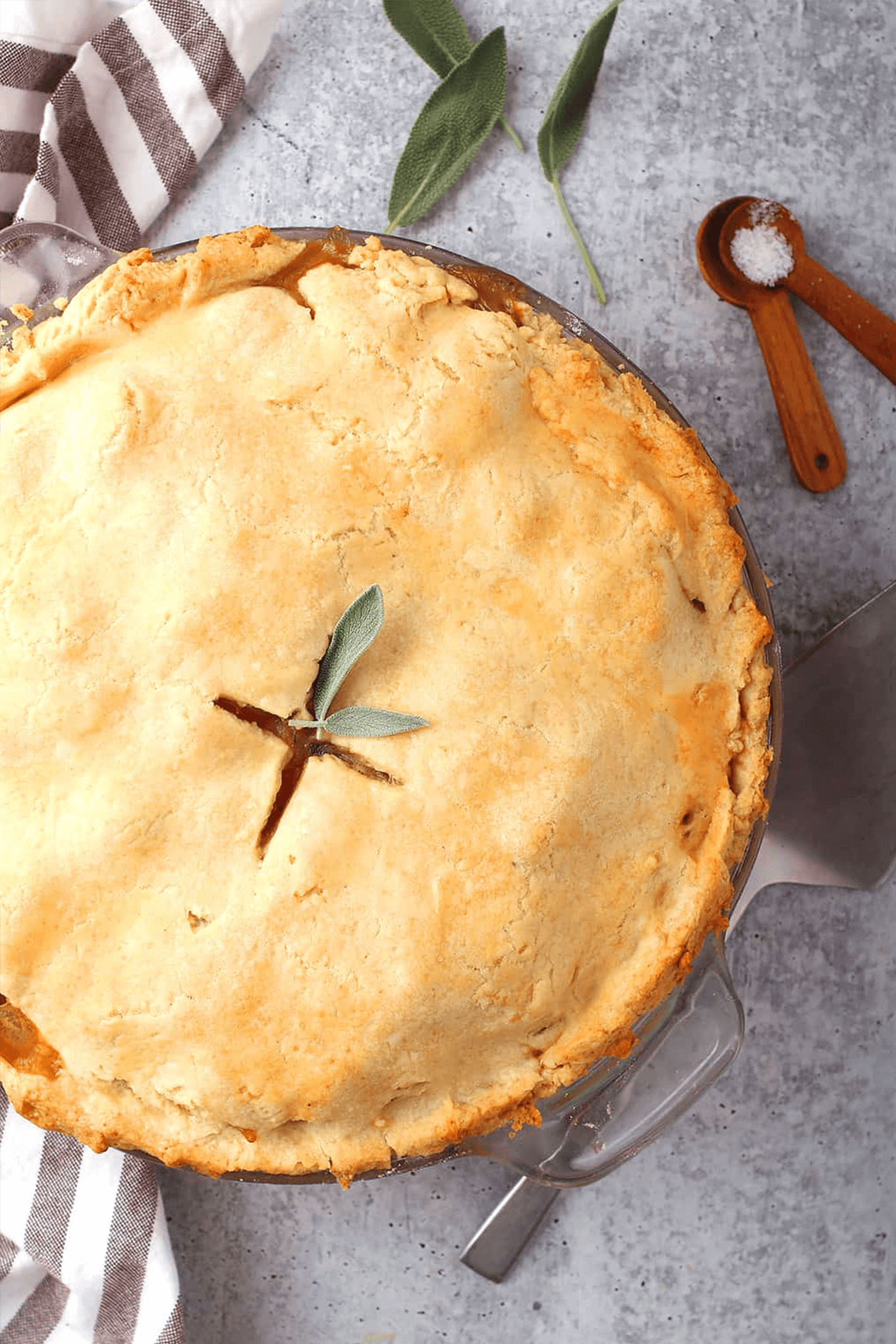 This savory pot pie is packed with veggies, fresh herbs, spices, and flavorful tofu, all beneath a flaky pie crust. Get ready for your whole house to smell like fall!
Buffalo Tofu Sliders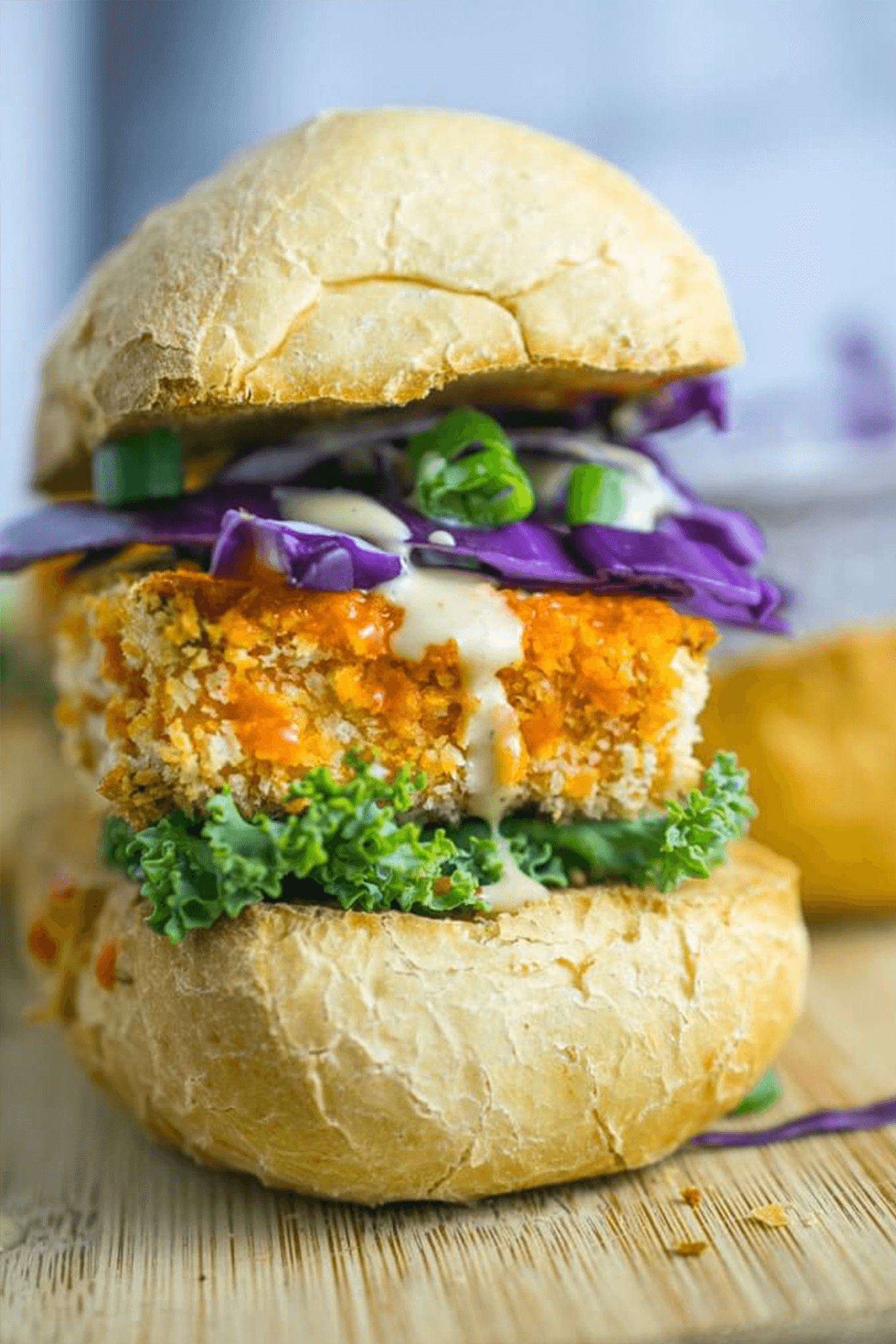 Crispy and chewy, these Buffalo sliders are served with tahini ranch and will make the whole family come running for more.
Dessert
Six-Ingredient Vegan Chocolate Silk Pie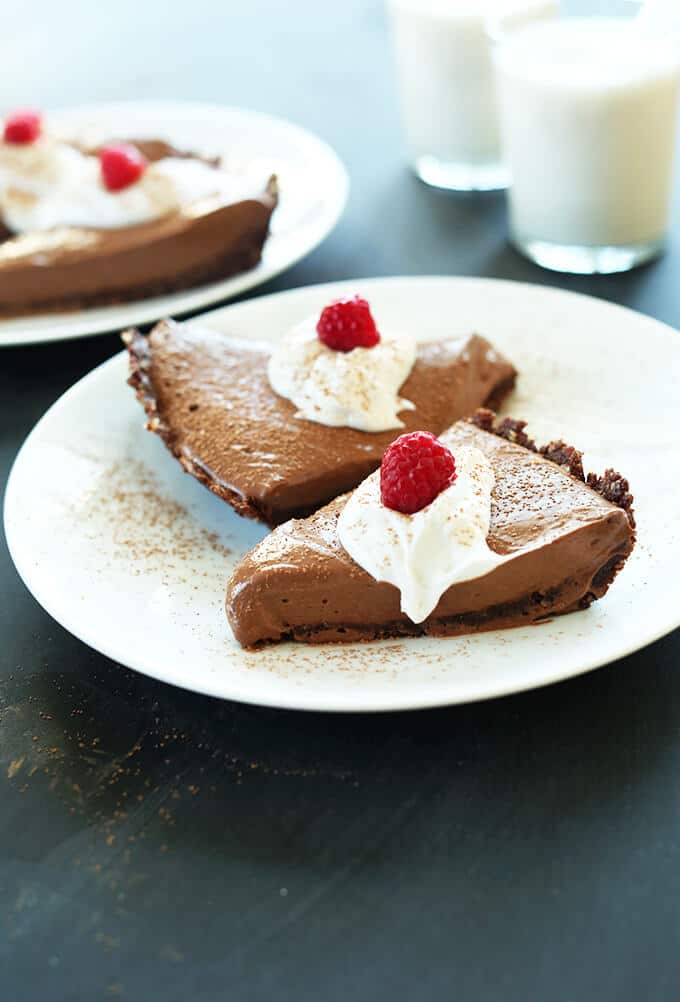 Surprise! Tofu is an excellent ingredient for pies! This simple chocolate silk pie has a raw brownie crust and is filled with a creamy, rich chocolate filling made from chocolate chips, silken tofu, and coconut milk.
Chocolate Peanut Butter Pudding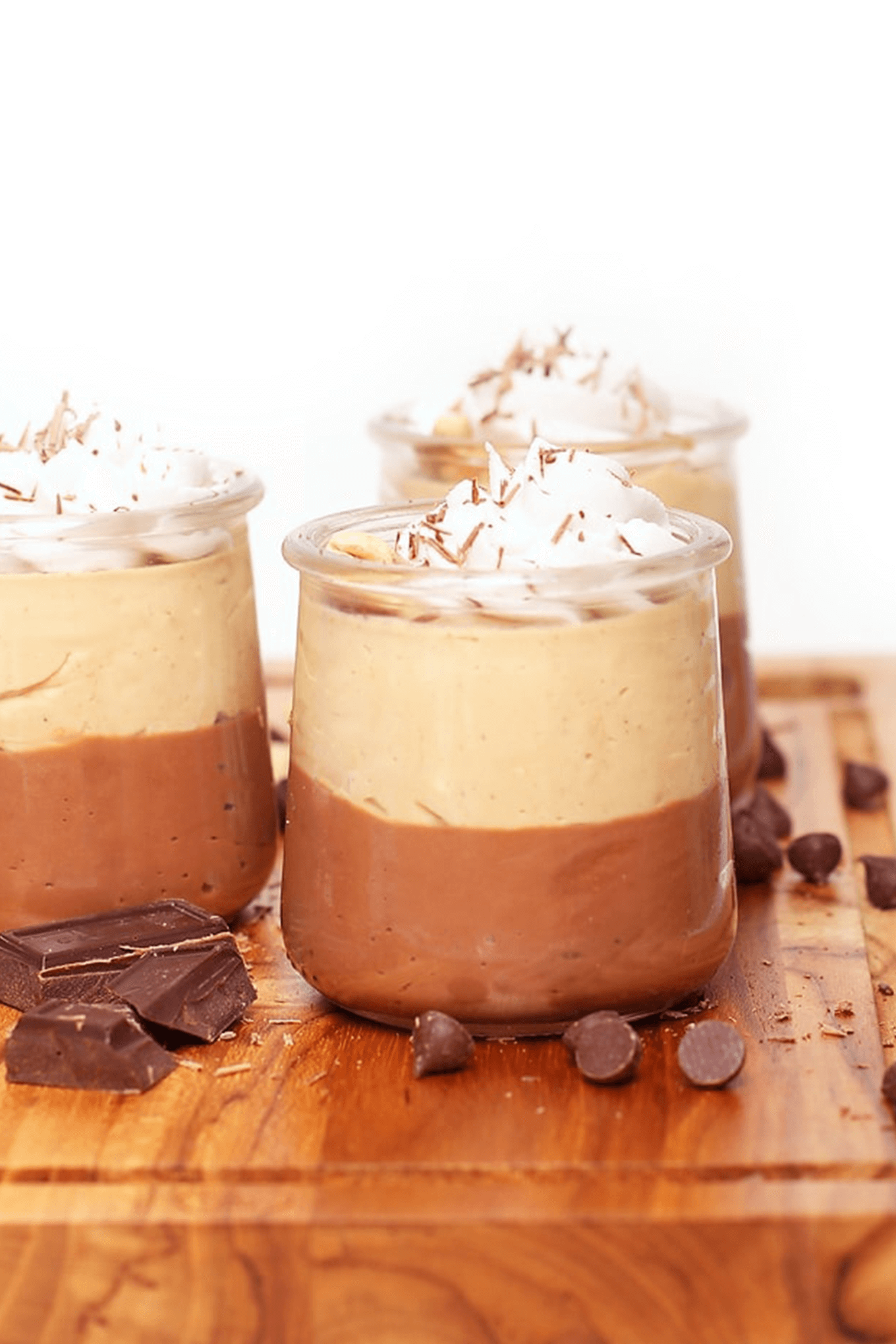 This instant pudding is made with just five simple ingredients (that you probably already have!) and is full of protein. All you need is silken tofu, chocolate chips, plant-based milk, peanut butter, maple syrup, and salt.
Vanilla and Pear Custard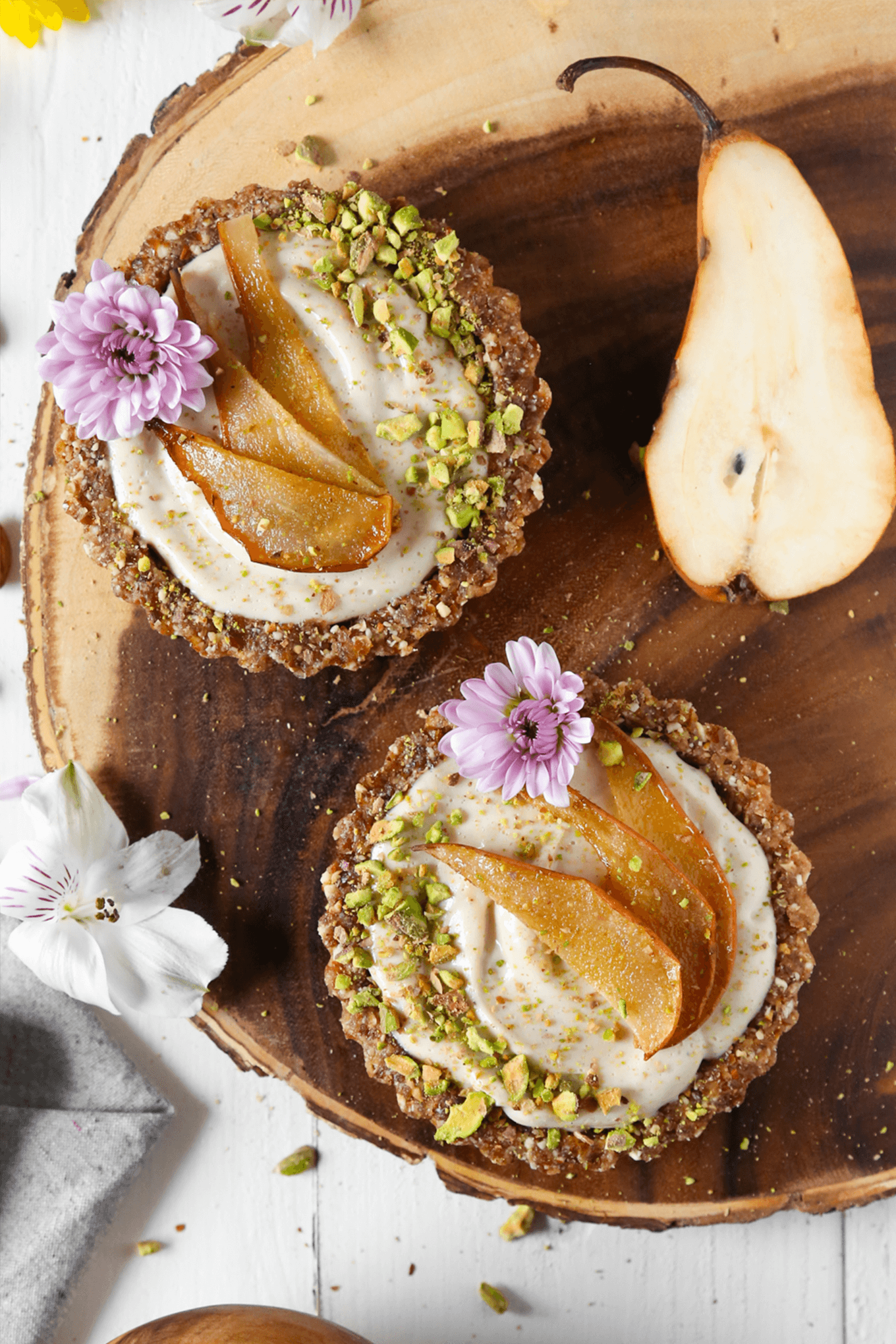 You can create these romantic custard tarts with only nine ingredients and two small tart pans! The rich custard is made using silken tofu, maple syrup, and vanilla extract.
Have you fallen in love with tofu? Learn more about this magnificent protein here, and download our FREE Vegetarian Starter Guide for more recipes.