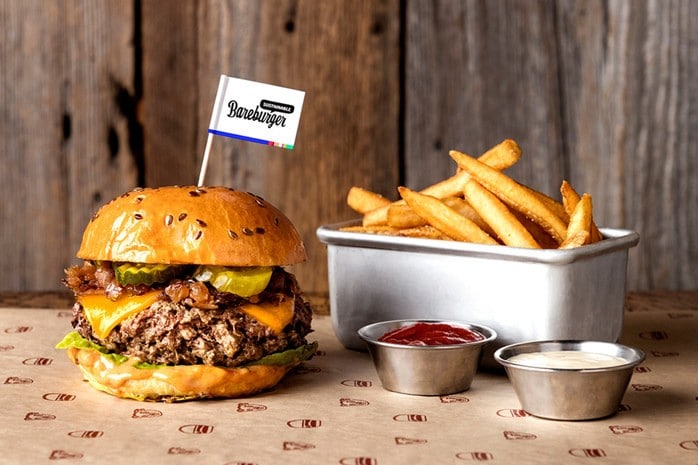 Vegan Impossible Burger Now Served at Burger Chain
Julie Cappiello
First served at high-end hot spots like Crossroads, PUBLIC, Saxon + Parole, and Momofuku Nishi, the Impossible Burger launched by Impossible Foods debuted at Bareburger in Manhattan last week. This makes Bareburger the first burger chain to carry the patty, according to Mic.com.
While Bareburger's menu has always boasted veggie-friendly burgers, the addition of the Impossible Burger makes clear that times are changing in favor of animals. Nestled in the menu's meat section, the vegan burger that bleeds blurs the lines between plant- and meat-based fare.
Served on a brioche bun, the burger packs stout onions, dill pickles, cheese, and the chain's "special sauce" but is also customizable for vegans who wish to try it.
The Impossible Burger is now available at Bareburger at LaGuardia Place and will roll out to other locations in downtown Manhattan through March.
Can't wait to try the Impossible Burger? Try these seven veggie burgers to hold you over!