Satisfy Your Budget and Your Heart with These 10 Vegan Holiday Gift Ideas
Tammy Borchert
Are you searching for that perfect holiday present? Look no further! Mercy For Animals offers an assortment of vegan holiday gifts that will satisfy your budget and your heart. These gifts are absolutely adorable, and every purchase supports our vital work.
Happy holidays from your friends at Mercy For Animals!
Most Popular Products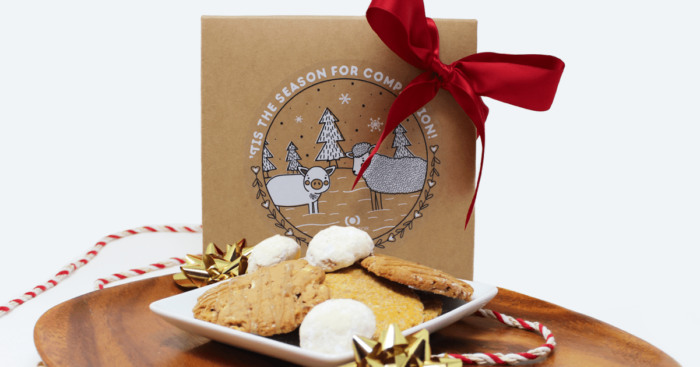 Mercy For Animals' exclusive cookie gift box features a variety of delectable vegan cookies that anyone is sure to love.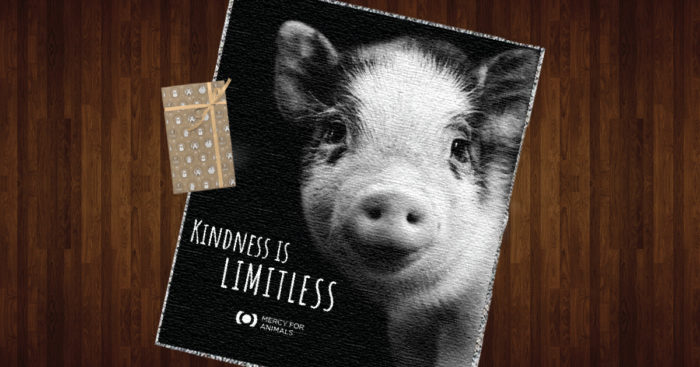 Anyone would love to wrap up on chilly nights with this gentle reminder that we all have limitless love and compassion.
Most Popular Products Under $20
Mercy For Animals Touch-Free Tool Keychain $18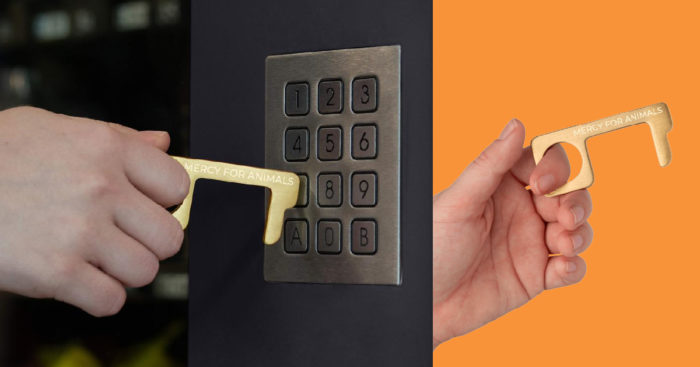 Spread compassion, not germs, with Mercy For Animals' engraved brass touch-free tool.
Happy Animal Holiday Camp Mug $18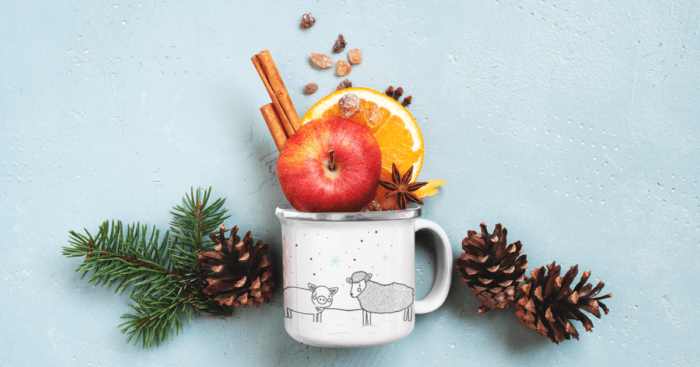 This charming mug is a new addition to the Mercy For Animals store and looks wonderful on any dining table. As durable as it is adorable, this camp mug is the ideal gift for any coffee or tea lover.
Most Popular Items Under $30
Mercy For Animals Jersey Beanie $28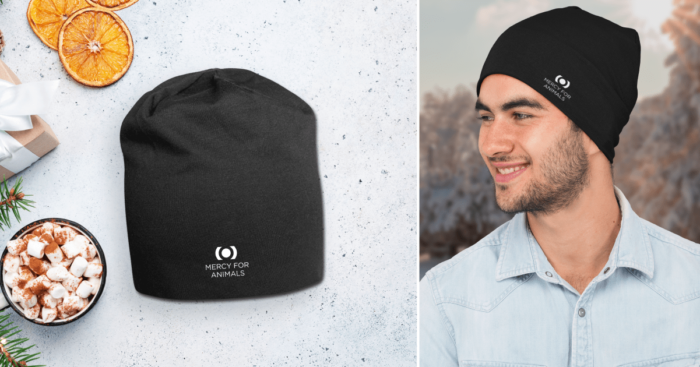 Mercy For Animals' light-weight jersey logo beanie is sure to keep your head and heart warm. Thanks to its breathable lightweight fabric, you can wear it both indoors and outdoors.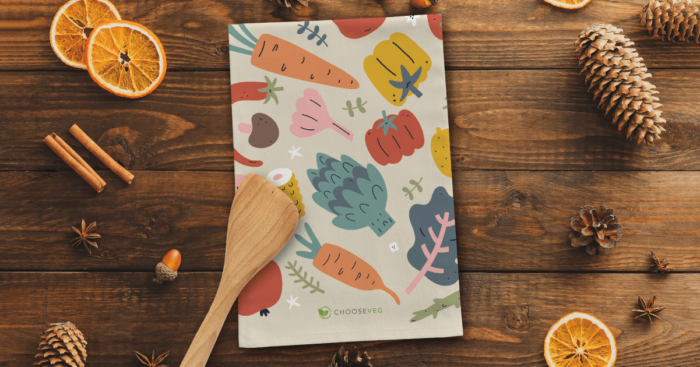 This towel is wonderful as a housewarming, holiday, or special-occasion gift. Be sure to grab one for yourself too!
Popular Items Under $40
Mercy For Animals Insulated Water Bottle, Large $36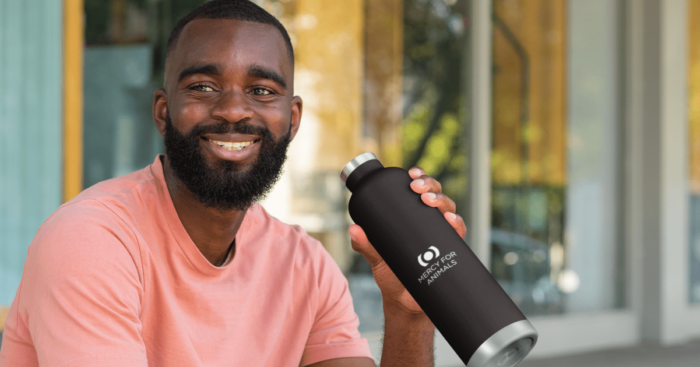 Perfect for on-the-go, eco-friendly compassion, this 22-ounce bottle will keep drinks steaming hot or icy cold all day.
'Kindness' Metal Sign $34.50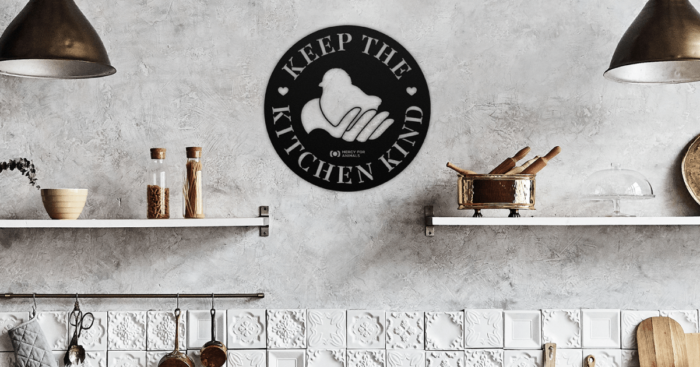 An elegant way to encourage everyone to choose veg-based eating, this wall art will add compassion to any household!
Checkout more under $40 gift ideas!
Gift Ideas Under $50
Mercy For Animals Engraved Bracelet $48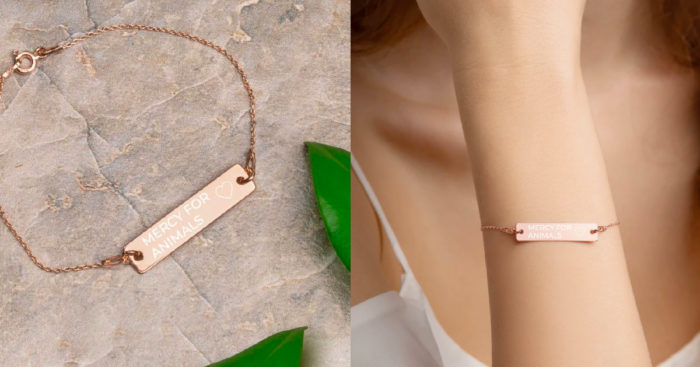 A classic style that can transition from formal holiday parties to a casual day around town without missing a beat. It's the perfect gift that will delight any animal lover you know.
'Love, Light, Liberation' Candle $42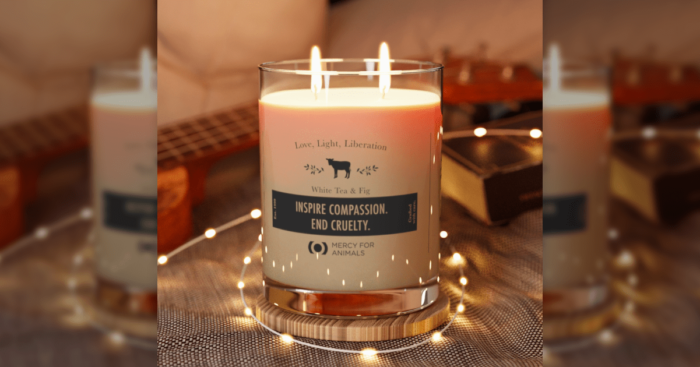 Spark everyone's compassion with this wonderful 'White Tea and Fig' aromatic, 11-ounce vegan candle.
Make sure to check out all the amazing items at ShopMFA.com and rest assured that the profits from any gift you purchase on ShopMFA.com will go directly to saving animals.
Happy Holidays—and don't forget to treat yourself to a little something too!
*Production and shipping times on Mercy For Animals items may vary and are not guaranteed.