12 Vegan Fish Recipes That Will Change the Way You "Sea" Food
Hannah Bugga
Whether you're serving them up at a dinner party or enjoying them at home, these 12 vegan seafood recipes are sure to make a splash. Made with ingredients like artichoke, tofu, and hearts of palm, these recipes show that when it comes to plant-based foods, "any-fin" is possible.
Vegan "Fish" and Chips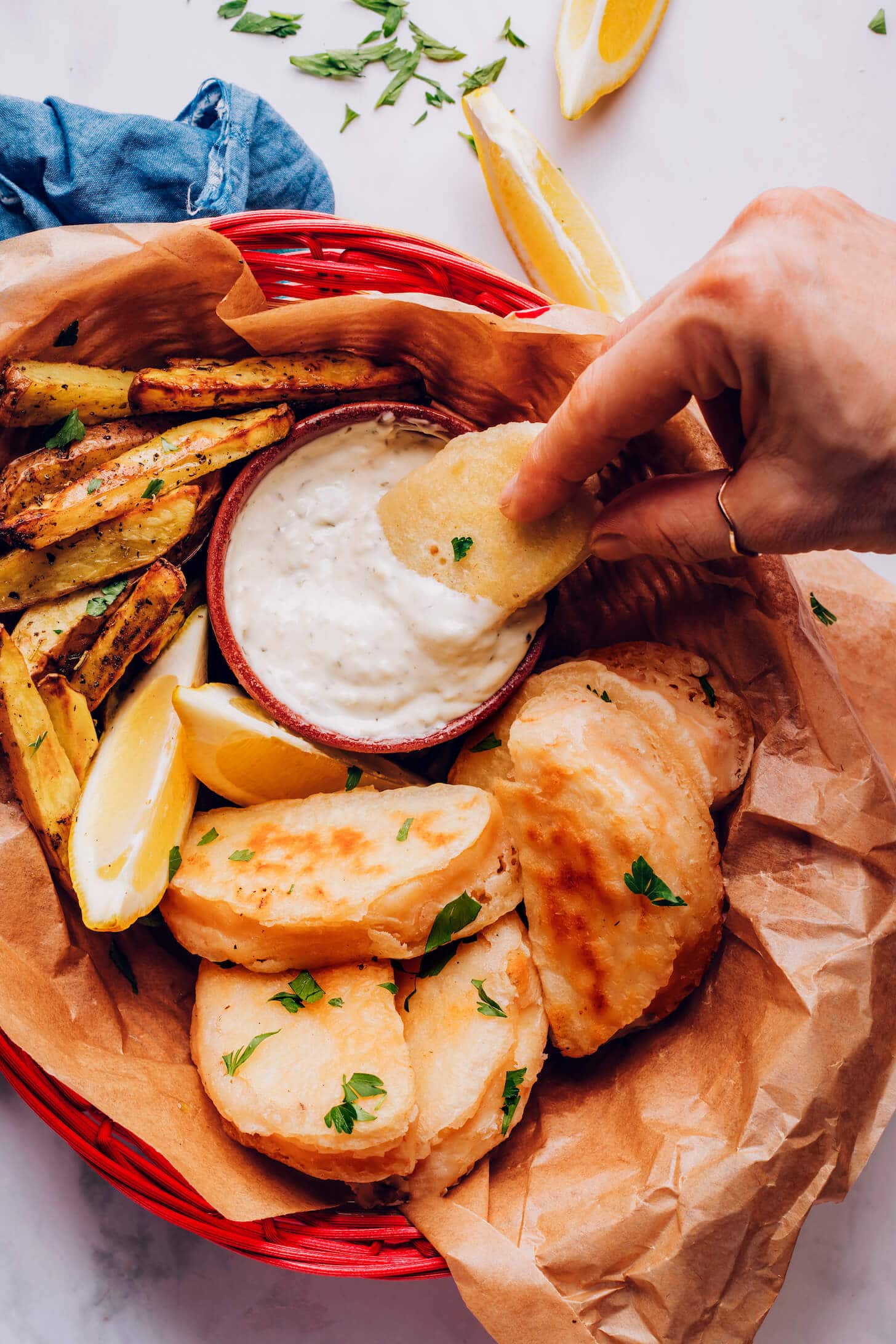 Have you ever heard of celeriac? Like fish, this root vegetable develops a tender, flaky texture when cooked. This recipe involves coating celeriac with a thick batter, frying it in a skillet, and serving it with fries and your own homemade tartar sauce.
Vegan Fish Taco Bowl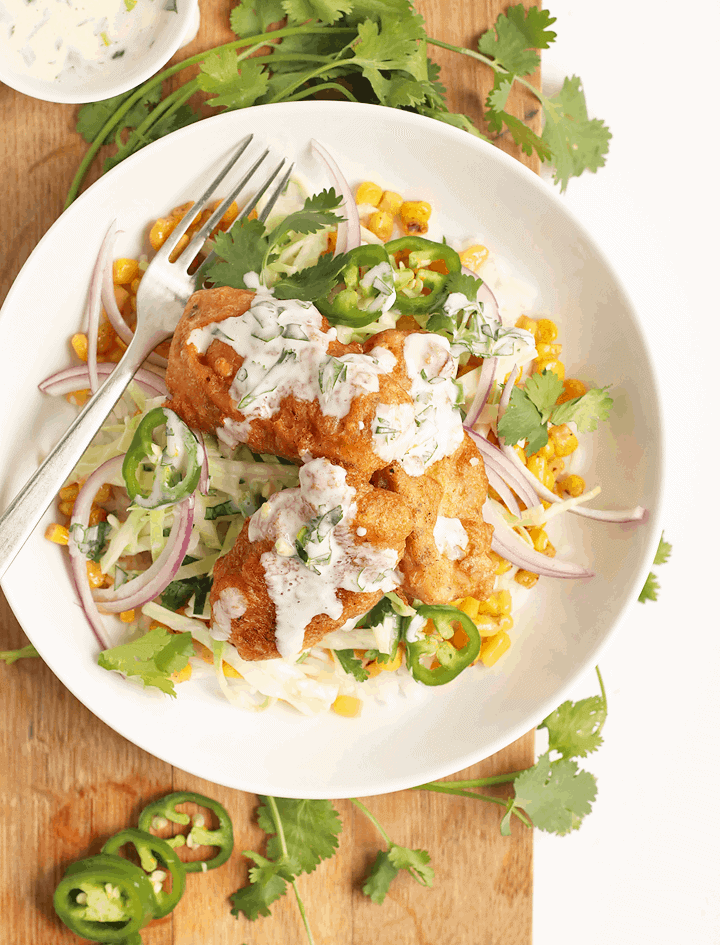 You'll begin this recipe by using shredded hearts of palm and beer batter to whip up vegan fish sticks. Combine these with cabbage slaw and a few other choice ingredients for the perfect fish taco bowl.
Vegan Crab Cakes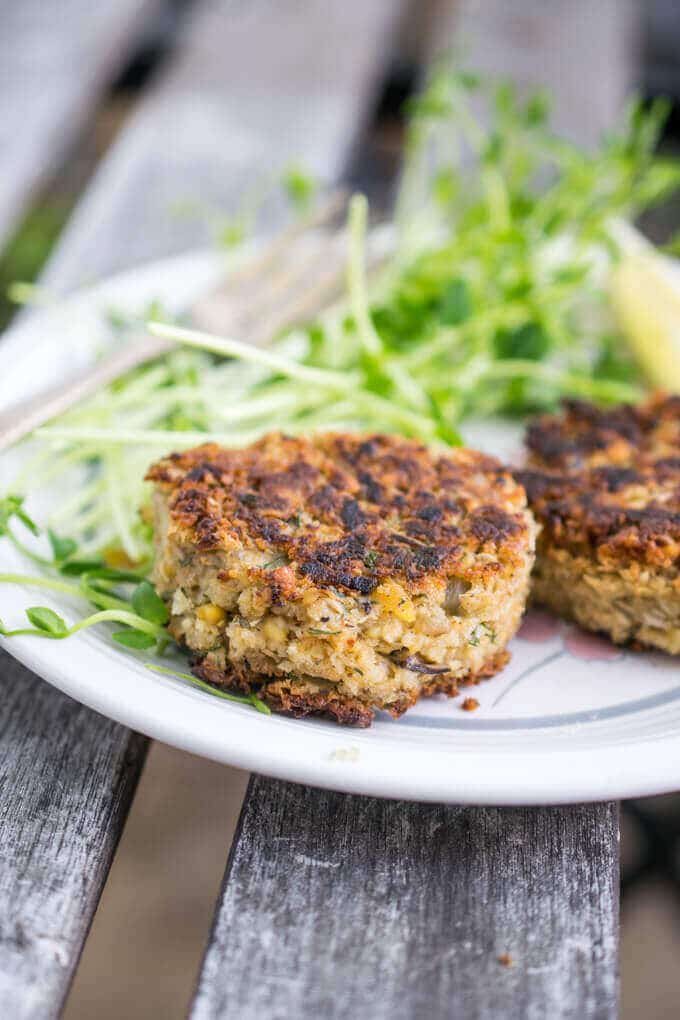 These flaky, crispy crab cakes can be made with either artichoke hearts or banana blossoms. With chickpeas for extra heartiness and the classic seasoning power of fresh dill and Old Bay, these pan-fried beauties are sure to please.
Vegan Poke Bowl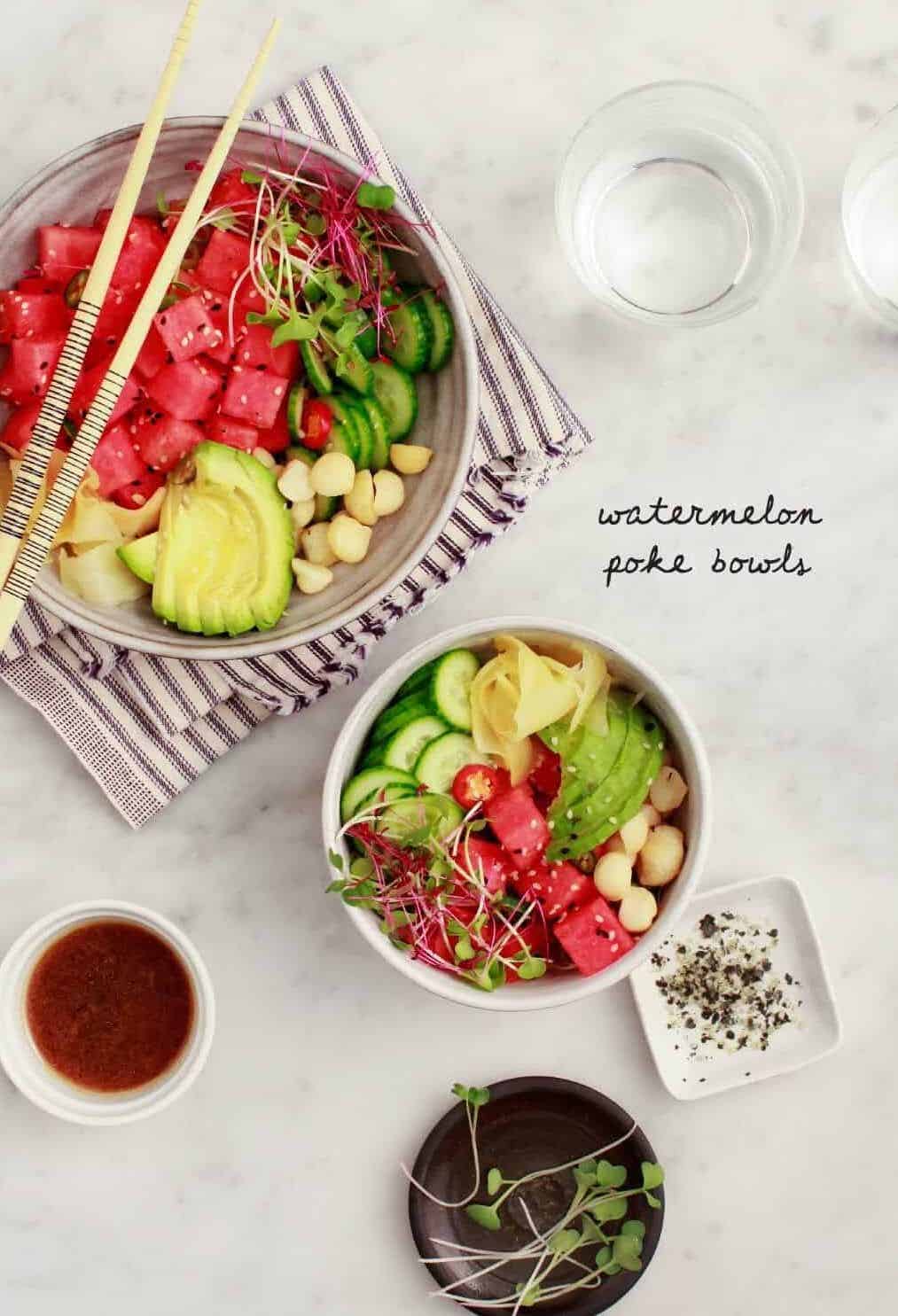 Originating in Hawaii, poke bowls are "deconstructed sushi" bowls that often consist of rice, raw fish, and toppings like green onions and sesame seeds. This creative poke bowl recipe uses watermelon for a sweet, refreshing take on fish.
Vegan Fish Tacos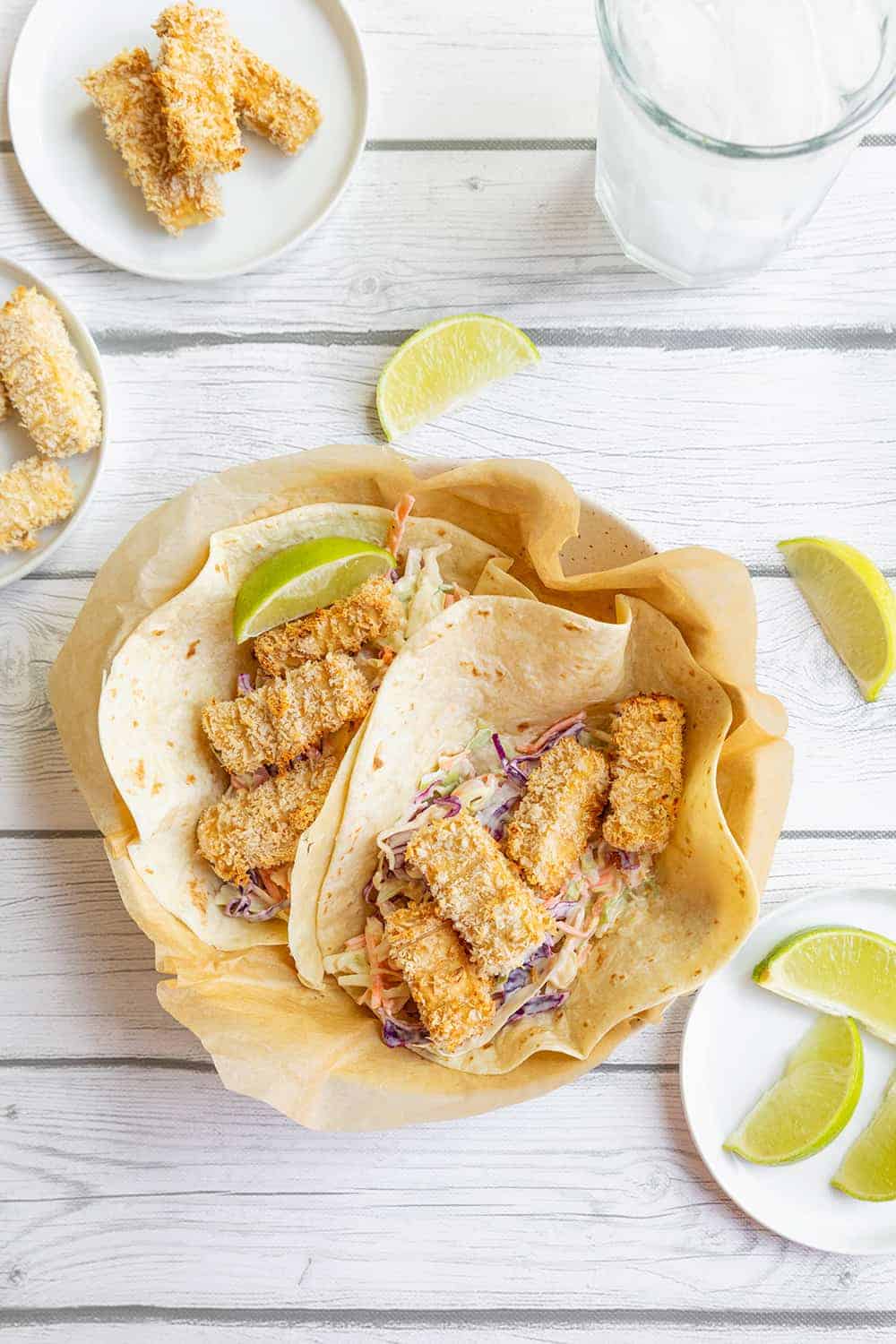 The key to these perfect summer tacos lies in the tofu "fish." Make it as crispy as possible by coating it in these three layers: lemon juice and nori powder, a thick batter, and panko bread crumbs.
Vegan Lobster Rolls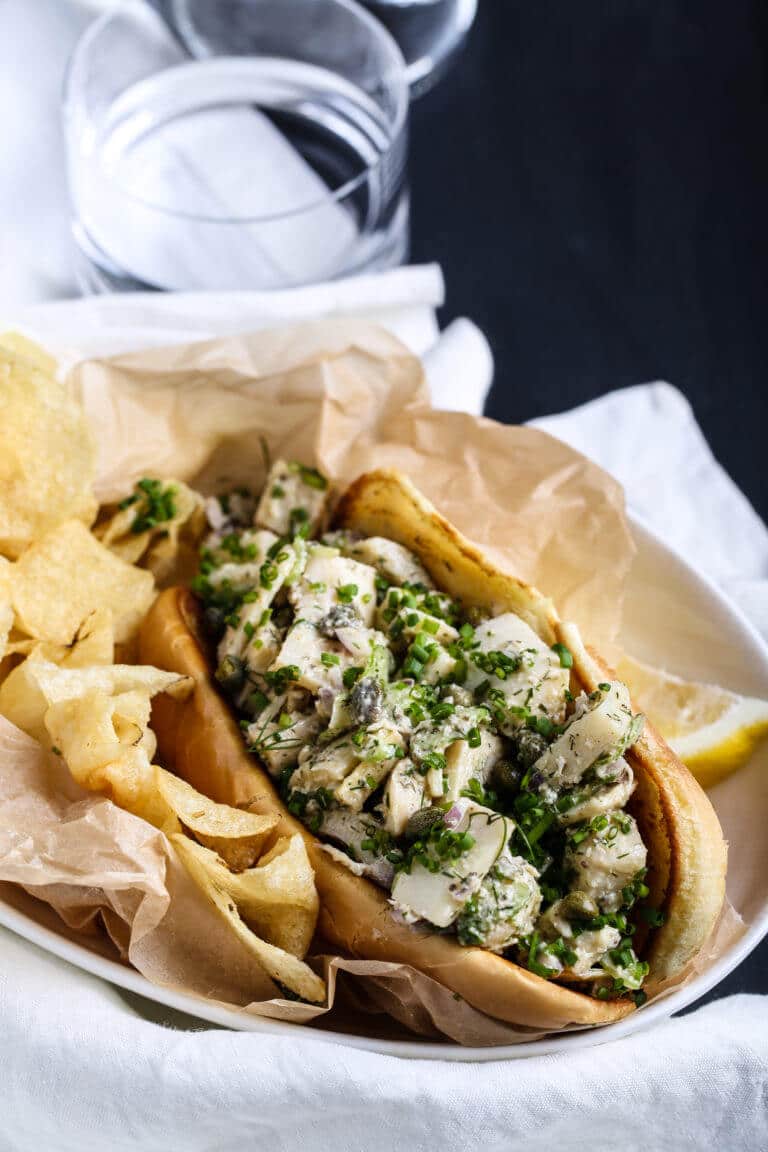 Hearts of palm to the rescue once again! This tasty "lobster" filling can be prepared ahead of time and simply heated in a skillet when you're ready to serve.
Vegan Spanish Cazón en Adobo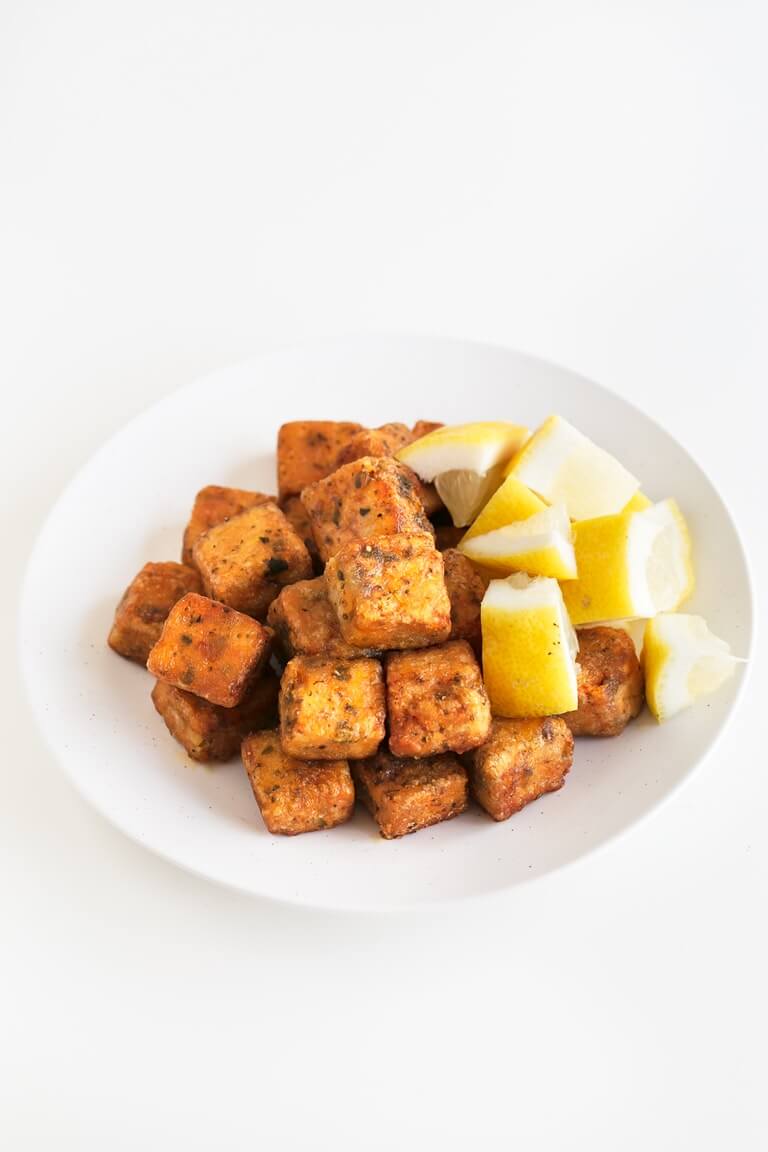 Cazón en adobo—marinated fried fish—is a traditional Spanish recipe. This delicious plant-based take involves soaking tofu in a flavorful homemade marinade.
Crispy Beer-Battered Vegan Fish Tacos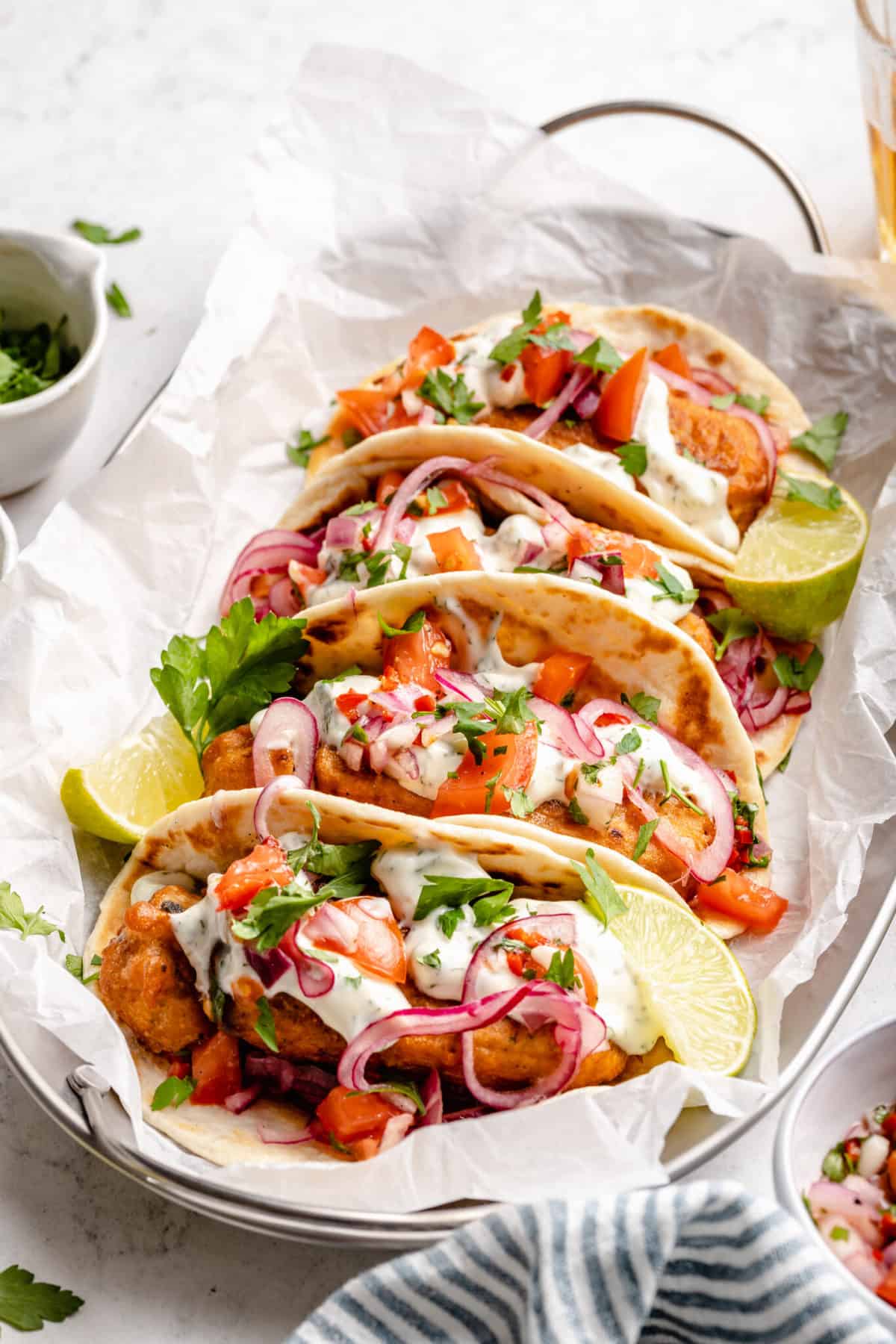 Anyone for more fish tacos? Make sure to top these succulent tacos with pico de gallo, pickled veggies, and vegan tartar sauce—and don't forget the squeeze of fresh lime juice on top!
Crispy Filet No Fish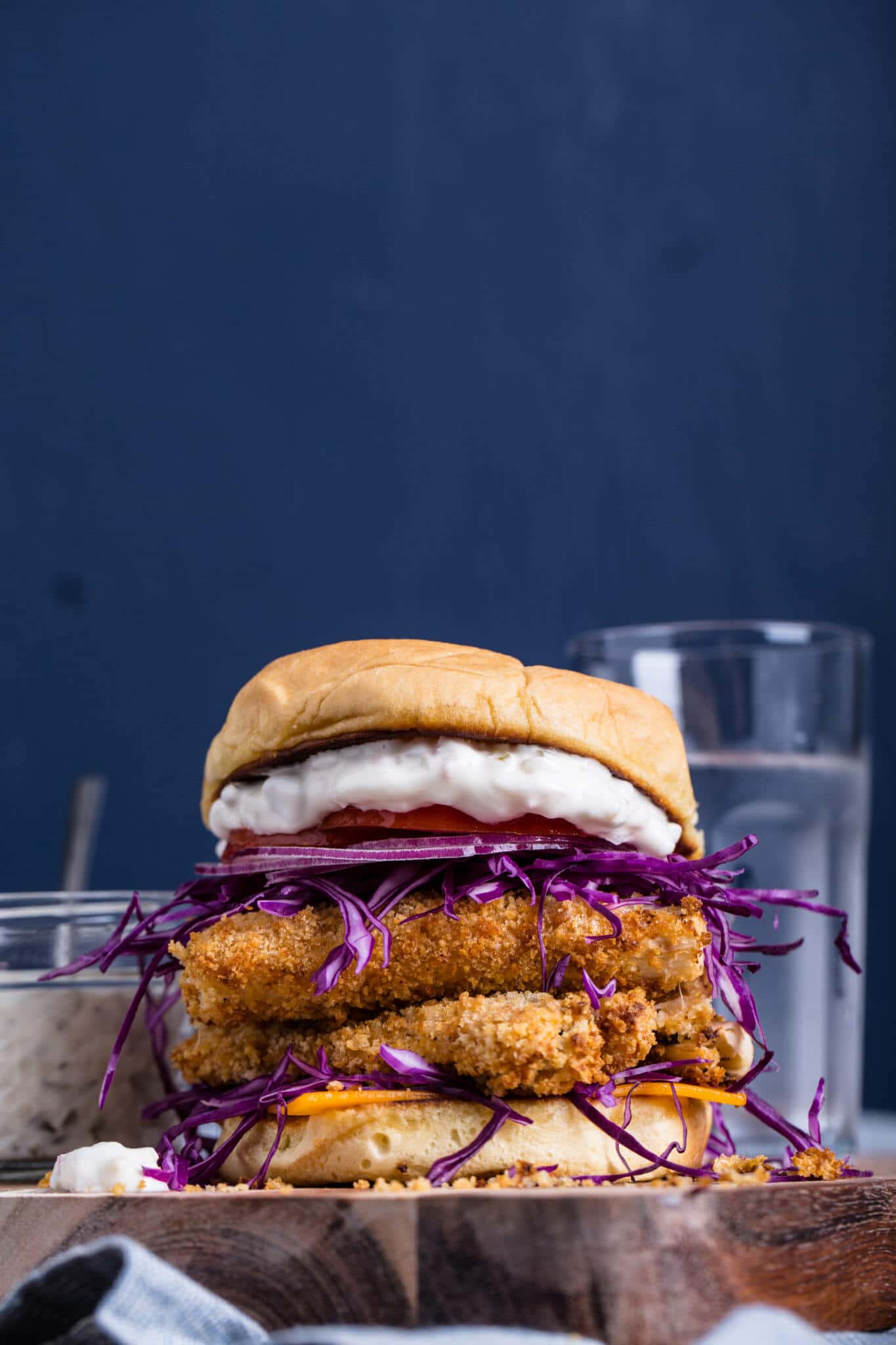 Fall in love at first bite with this crispy vegan fish sandwich! All you need to do is either bake or air-fry battered hearts of palm. According to the author, they store well in the pantry, so you can enjoy them later.
Hearts of Palm Calamari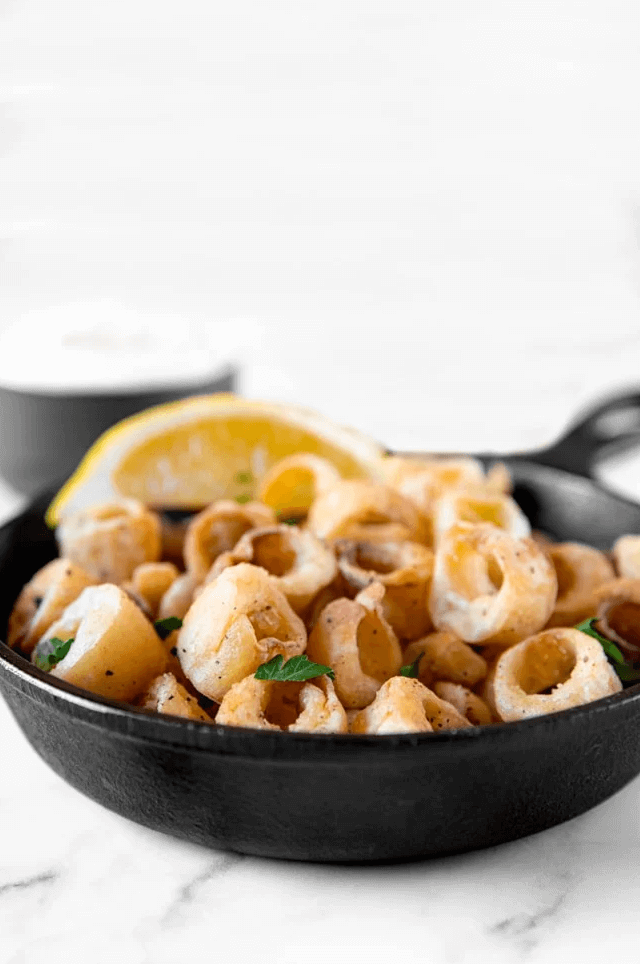 This plant-based calamari tastes eerily like its animal-based counterpart! Taking 20 minutes and using just eight ingredients, this recipe is the perfect starter at your next dinner party.
Vegan Green Curry Tofu "Fish"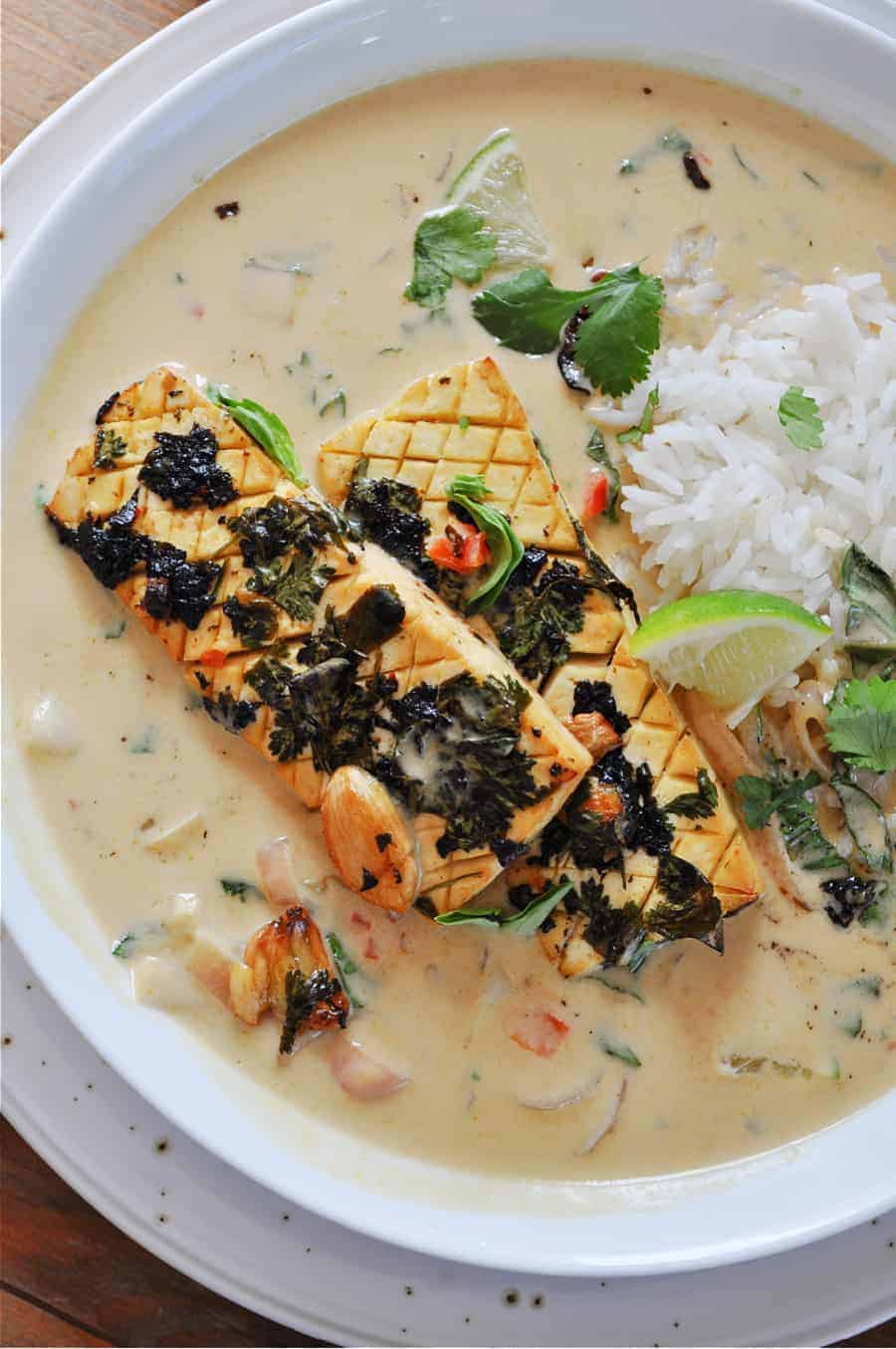 These tofu "fillets"—flavored with a lemon-herb marinade and crushed kelp—are delicious served in a savory green curry.
Vegan Seafood Paella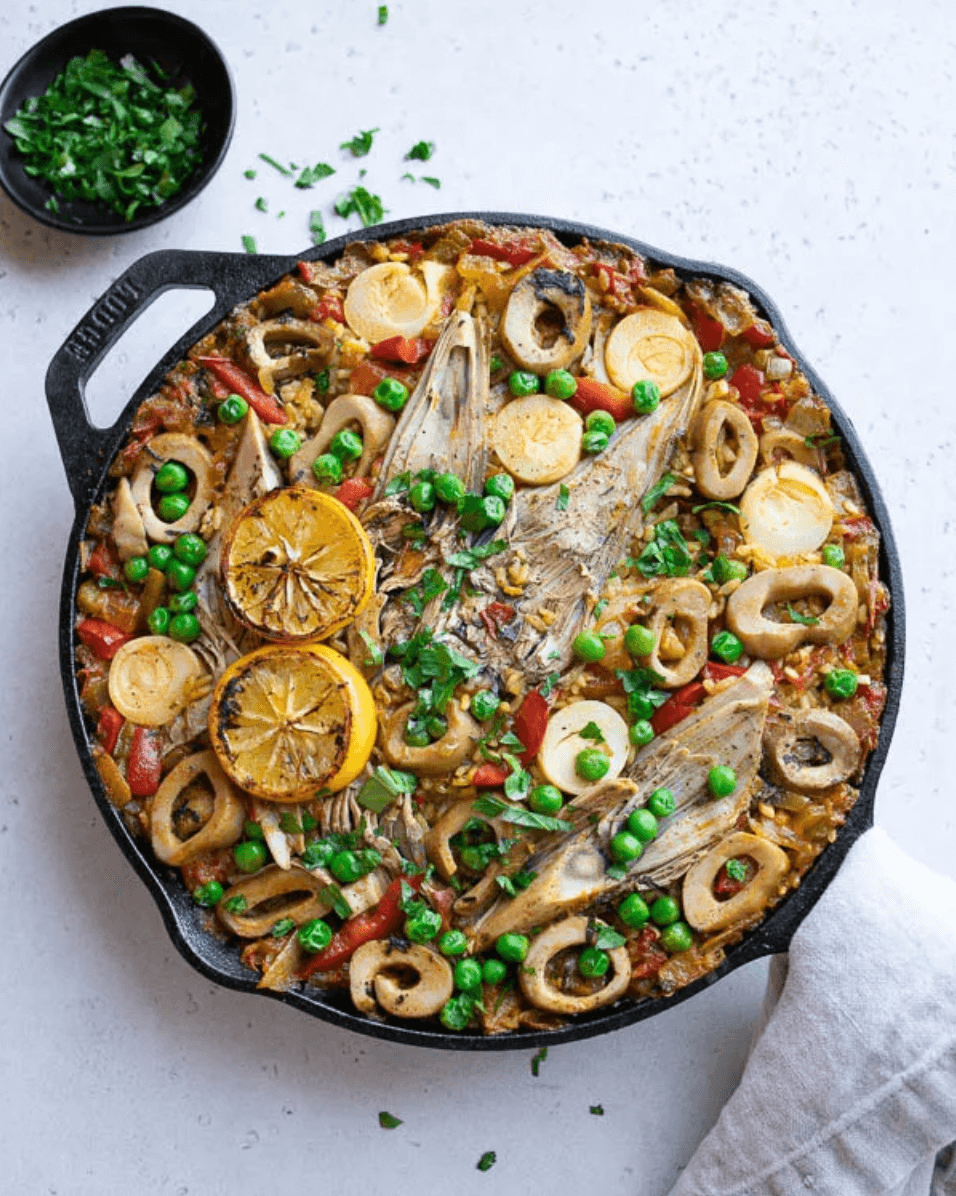 Let us wrap up our recipe roundup of vegan fish with a decadent plant-based seafood paella! Don't be afraid—this exciting recipe is nowhere near as intimidating as it looks.
Not only are these recipes delicious, but they're good for animals and the planet! Billions of fish are killed for food each year, while countless other aquatic animals—like dolphins, sharks, and sea turtles—are accidentally trapped and killed in fishing nets as "bycatch."
Hungry for more compassionate recipes? Get rollin' with these 20 innovative vegan sushi recipes.