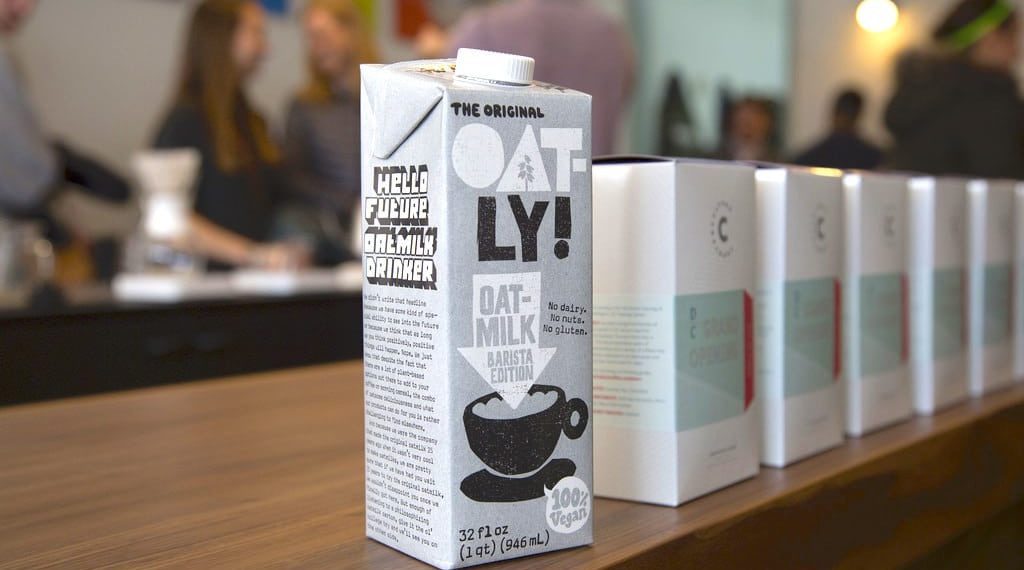 Vegan Brand Oatly Exceeds Sales Goals After Clever Ad Campaign
Sarah Von Alt
Dairy alternatives are more popular than ever. And vegan milk company Oatly is taking the world by storm with its popular oat milk. Offering several varieties, including whole and skimmed, the Swedish company recently launched an ad campaign in the U.K. with the slogan "It's like milk but made for humans."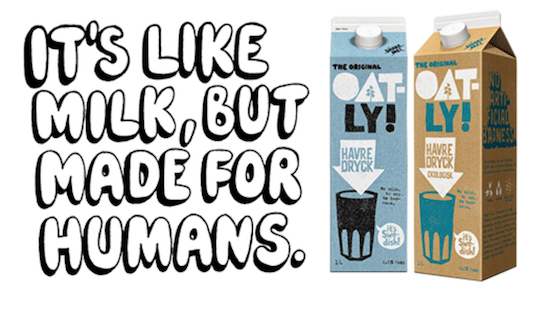 Oatly's general manager praised the new ad campaign, telling Plant Based News:
It's been very impactful and we've seen a growth in demand for all of our products. The new chilled oat drinks have been performing way ahead of expectations, but we're busy working with our customers to cover this demand. We're thrilled of course, but the campaign has created such a rush on our Oatly products, that we've blown way past our expected sales targets.
And the company isn't just dealing with overwhelming demand in the U.K. In America the product is flying off store shelves. In fact, last month the company announced it would open a new 19,000-square-foot facility in Millville, New Jersey, to meet the demand for its products. This new facility will expand the brand's production capacity eightfold.
Oatly currently has a wide line of vegan products made from GMO-free Swedish oats, and this new facility will allow the company to expand its offerings—with plans to debut vegan oat yogurt, oat cream, ice cream, canned lattes, and crème fraîche.
Plus, it's not just Oatly. The Quaker Oats Company recently announced plans to release its own oat milk, coming to stores in January 2019. The brand will use its wide distribution to compete in this quickly growing market.
—
As more people find out about the animal cruelty and environmental degradation inherent in dairy production, they're ditching milk and other dairy products in favor of healthful plant-based alternatives. In fact, reports from around the world show that consumption of animal milk is on the decline, while U.S. sales of dairy-free milk alternatives have soared by 30 percent since 2011.
Ready to give dairy-free eating a try? You can get delicious recipes, simple meal ideas, and advice on making the switch by ordering a FREE Vegetarian Starter Guide today.