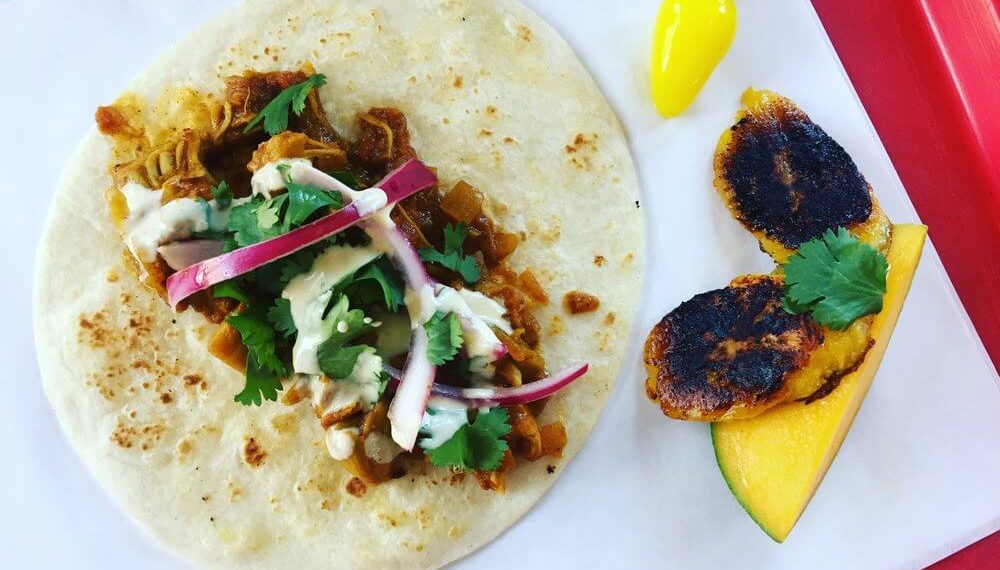 This Tiny Cafe Is Bringing Vegan Food to Underserved Communities in Los Angeles
Sarah Von Alt
A few days ago I finally got the chance to try out a new vegan cafe that recently opened in my neighborhood in Los Angeles: Jackfruit Cafe.
As you can probably guess, Jackfruit Cafe specializes in jackfruit, which the cafe prepares in a variety of flavors, including Korean BBQ, curry, jerk, and vindaloo. The seasoned jackfruit is served in a plethora of dishes, including tacos, burritos, flautas, tostadas, and bowls.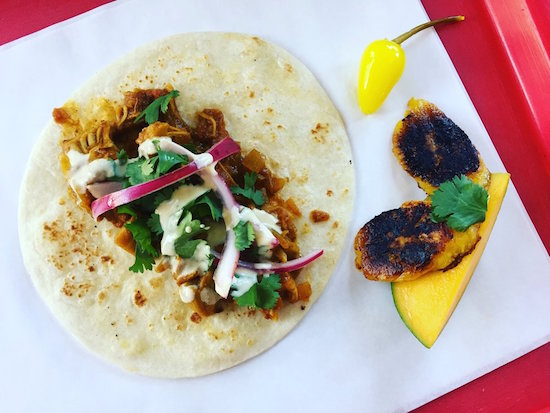 In case you're unfamiliar, jackfruit is a must-have vegetarian staple that hails from Southeast Asia and is highly regarded for its ability to take on savory flavors—and it makes a particularly excellent pork or beef alternative because of its meaty texture.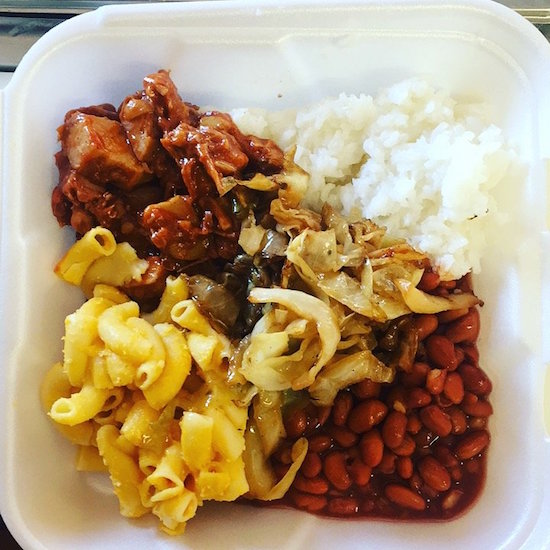 It's no stretch to say that the cafe's location is far different than neighboring parts of Los Angeles that are loaded with trendy vegan restaurants, like Hollywood and Beverly Hills. After passing five or six fast-food restaurants in the few blocks before the eatery, I found Jackfruit Cafe tucked away in an unassuming little building that I'm pretty certain used to be a Taco Bell.
The cafe shares the space with a tiny donut shop on a corner in South Los Angeles, and it's truly one of the only places in the area where you can find healthy plant-based food. It's sort of a diamond in the rough, satisfying a crucial need in the surrounding community, one delicious jackfruit burrito at a time.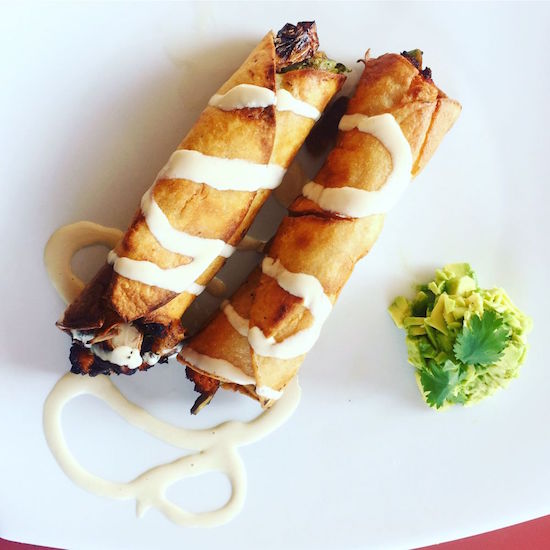 Needless to say, I'm sure I'll find myself at Jackfruit Cafe in the future, and I hope that the atypical location is the beginning of a trend—making healthy vegan food accessible to all!
As plant-based eating continues to grow, more and more vegan restaurants are popping up in places you'd least expect them. Ready to give veg eating a shot? Click here for easy meal ideas, vegan recipes, and tips on making the switch.