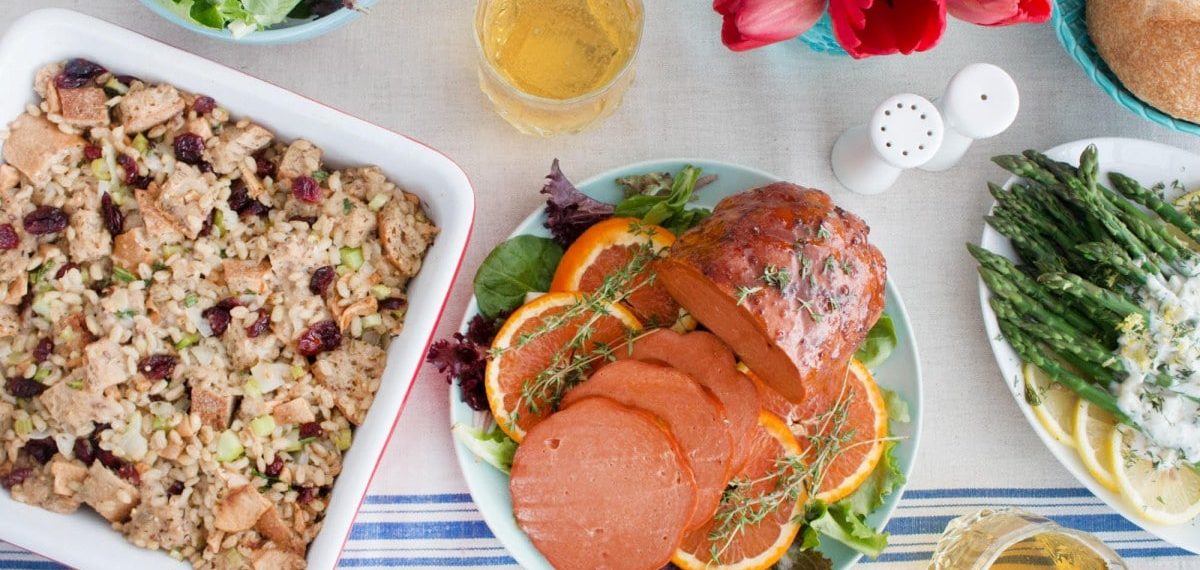 Tofurky Unveils Brand-New Vegan Ham Just in Time for Easter
Sarah Von Alt
With what started as a small tempeh business, Tofurky has made a name for itself among meatless purveyors with a savory holiday roast,
deli slices, sausages, and more. Tofurky has been bringing delicious animal-free foods to people around the globe for more than 35 years. This year, just in time for Easter, the company will debut a vegan ham roast with extra-special beer glaze!
The Tofurky website describes the roast:
A plant-based main course for extra-special get-togethers, this ham has a tender, smoky flavor, complimented by a sweet, tangy glaze. Roast, slice and serve with your favorite stuffing and vegetables, or maybe even fancy mac and cheese.
Needless to say, I was super excited to get my hands on one of these roasts. Last weekend, I finally got my chance.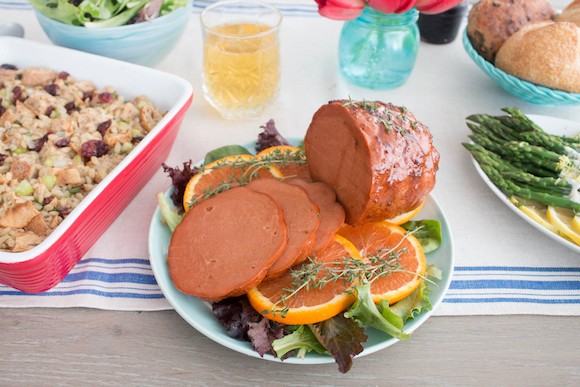 The verdict? Whoa!
The dense, meaty texture struck me first. A smoky flavor perfectly paired with the special glaze gives the roast a subtly sweet, hoppy flavor. While I wish the roast were a bit bigger, it does serve up to five people and would make a great centerpiece for a compassionate holiday feast. This amazing limited-edition ham roast will hit store shelves this month, so be sure to check your local Whole Foods or natural foods grocer to see if they will carry it.
It's truly incredible to live in a time when we can enjoy all our favorite flavors without harming animals. With the wide variety of mouthwatering vegan options already available worldwide, there's never been a better time to ditch cruel animal products.
Click here for a list of our favorite vegan meats.