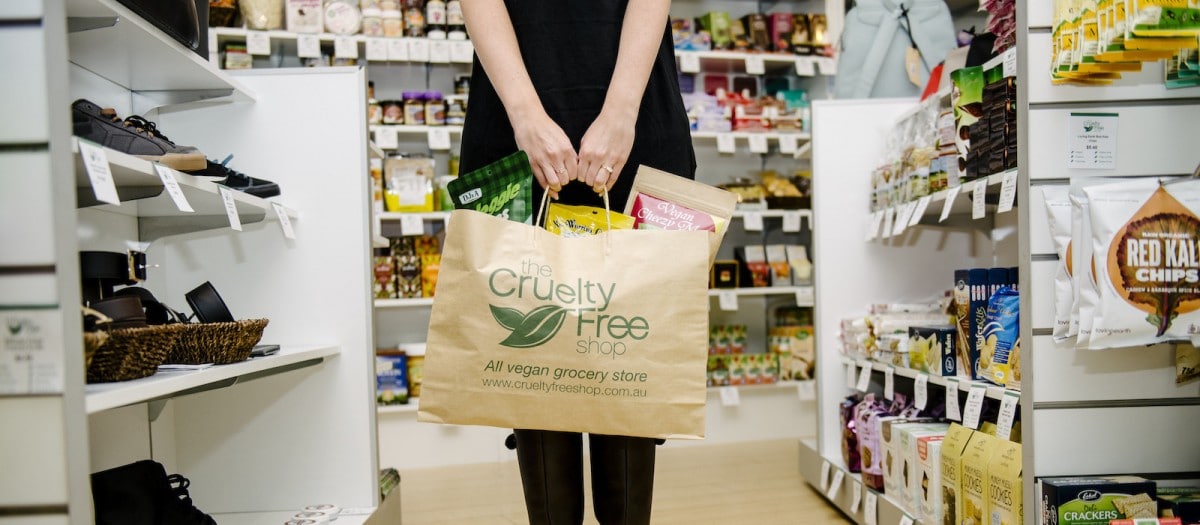 The World's Largest Vegan Shop Is Opening in Melbourne This Week
Sarah Von Alt
The largest vegan shop in the world, The Cruelty-Free Shop, is set to open in Melbourne this week.
From plant-based snacks and staples to compassionate cosmetics and home goods, this new shop will sell over 3,500 vegan products, including over 50 kinds of vegan cheese.
This announcement comes on the heels of a recent piece by The Independent declaring Melbourne one of the most vegan-friendly cities in the world.
The author explains:
Part of a movement that's gaining rapid momentum, vegan restaurants seem to be spreading through the city like wildfire. Australia is now said to be the third fastest-growing vegan market in the world, after the UAE and China. Last month a new local magazine launched, devoted entirely to vegan living.
And a recent study found the number of vegetarians in Australia is steadily rising. In fact, 12.7 percent of Melbourne's residents claim that they eat very little or no meat.
This expanding community has spurred the opening of several all-vegan establishments, including the city's first vegan pizzeria, Red Sparrow; vegan takeaway spot Supercharger; and specialty matcha café Matcha Mylkbar, which opened last year with a variety of vegan goodies, including vegan eggs and burgers.
As veg eating gains popularity, more and more entrepreneurs are taking advantage of the expanding market for delicious plant-based menu options.
You can join the growing number of people taking a stand for animals, the environment, and their own health by transitioning to a plant-based diet.
Click here to order your FREE Vegetarian Starter Guide.