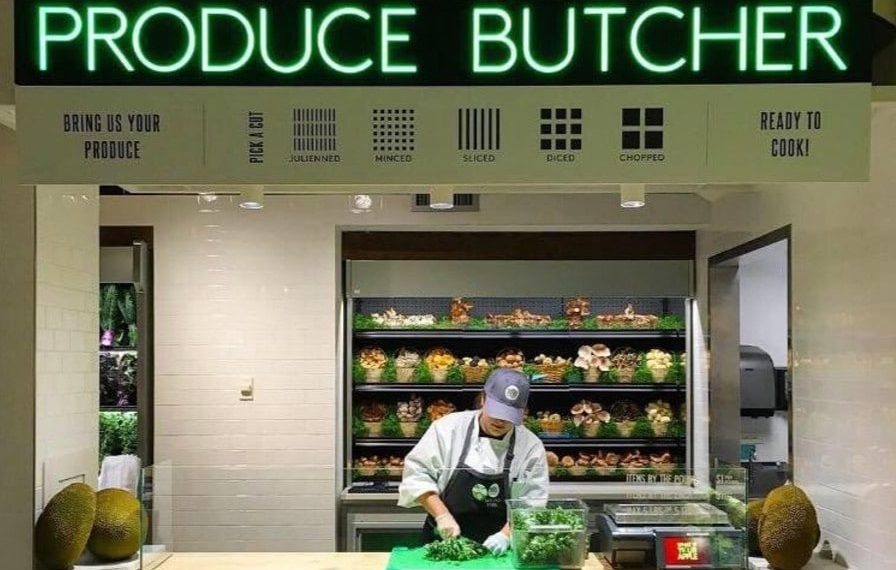 This Whole Foods in Manhattan Has a "Produce Butcher" and It's Pretty Neat
Sarah Von Alt
Ever heard of a produce butcher? Well, that's exactly what you'll find at a new Whole Foods in Manhattan.
For a small fee, hungry customers can now have their fruits and veggies julienned, minced, diced, chopped, or sliced, eliminating prep time for meals.
Modern Farmer
explains:
Whole Foods' newest outpost, near Bryant Park in Midtown Manhattan, opened on January 28th with something never seen before in a Whole Foods: a produce butcher. The idea is not too far off from, say, a seafood butcher: you pick out an item, and the butcher prepares it the way you'd like.
This new service not only makes meal prep easier; it's also proof that "butcher" is being redefined to include healthy plant-based foods.
Around the world, we're witnessing a revolution of plant-based butchers, including the famed Herbivorous Butcher in Minneapolis. Earlier this year, Time
magazine even called vegan butcher a top new job in 2017 that will "shape our future."
With the vast variety of mouthwatering vegan products available at grocers far and wide, there's never been a better time to ditch cruel animal products.
Click here to order a FREE Vegetarian Starter Guide.