11 (Vegan) Things You Need to Cook in March
Sarah Von Alt
1. General Tso's Tofu Stir Fry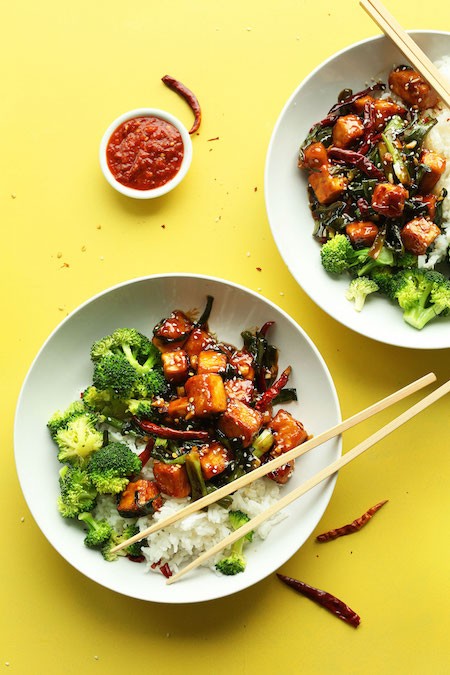 Whoa.
2. Quinoa Fennel Chickpea Salad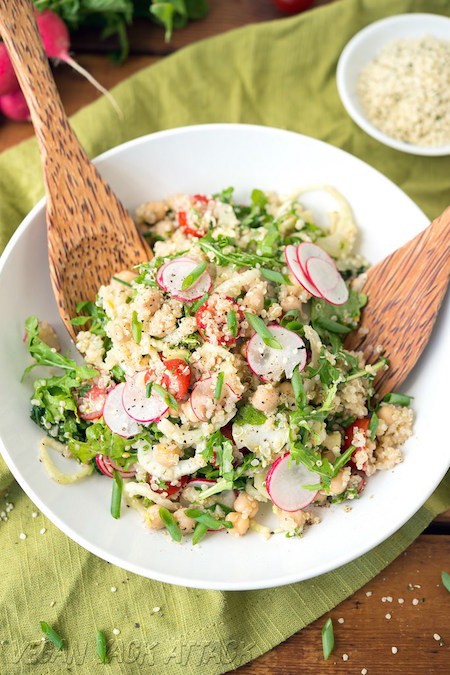 Get the recipe.
3. Cookie Dough Brownie Bars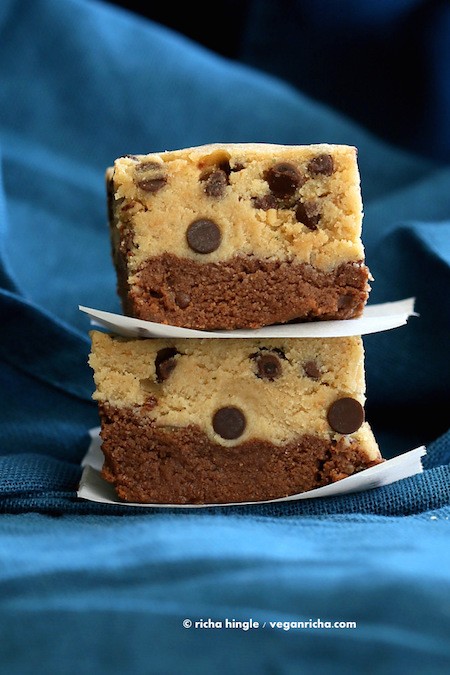 This recipe is sure to impress.
4. Pesto Pasta Caprese Salad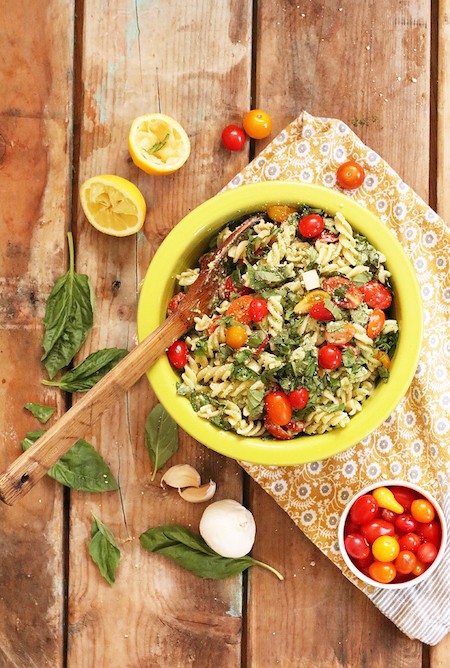 Recipe here.
5. New Potatoes With Lemon and Herbs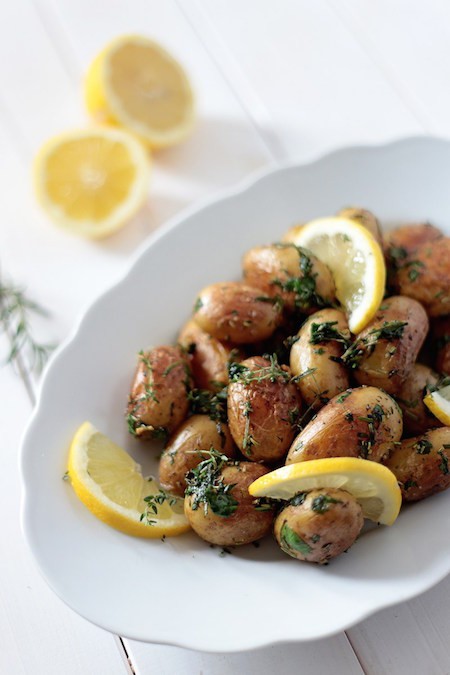 6. Vegan Elderflower Cake With Lemon Curd & White Chocolate Frosting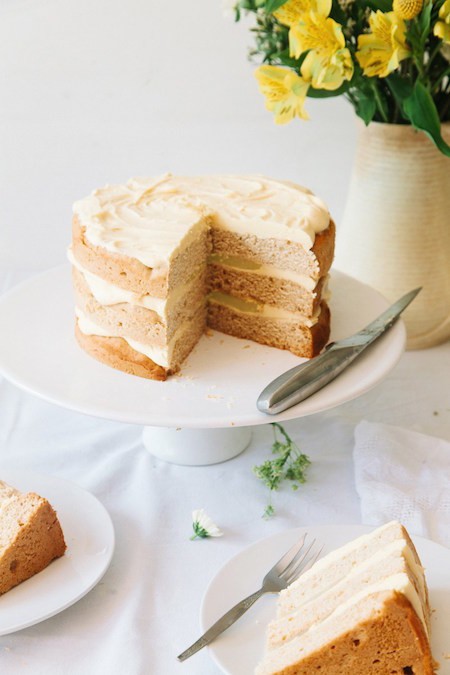 7. BBQ Pulled Sweet Potato Sandwiches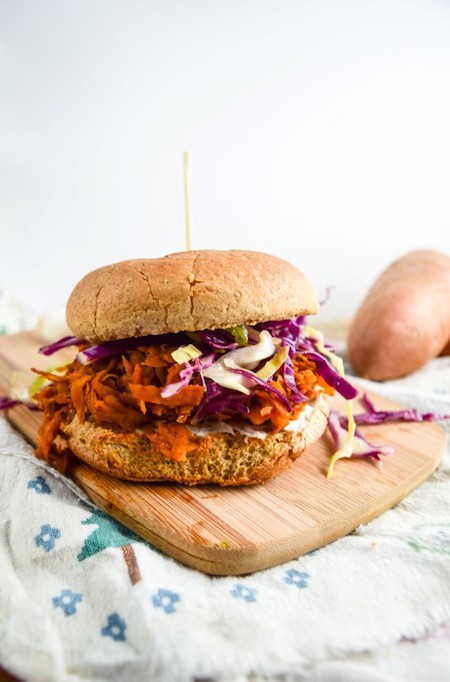 Get the recipe.
8. Fresh Spring Rolls With Peanut Ginger Sauce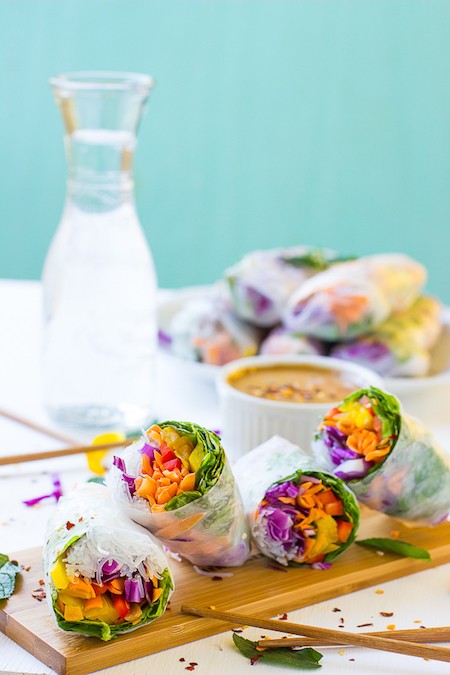 These colorful rolls are easy to make and gluten-free!
9. Vegan Double Chocolate Cherry Chunk Bars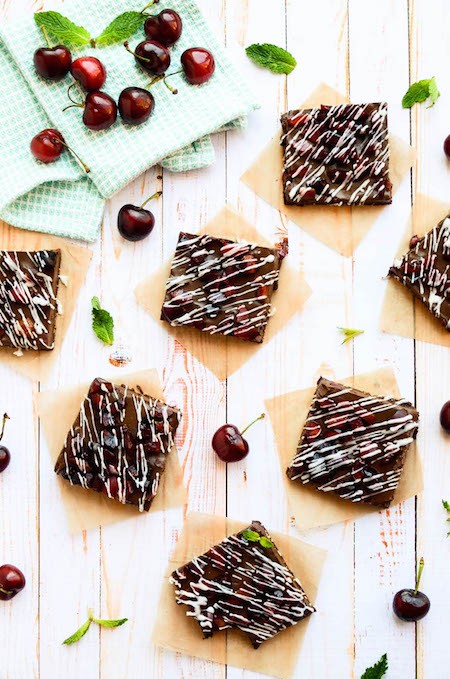 Blissful Basil is at it again! Recipe.
10. Muhammara (Red Pepper and Walnut Dip)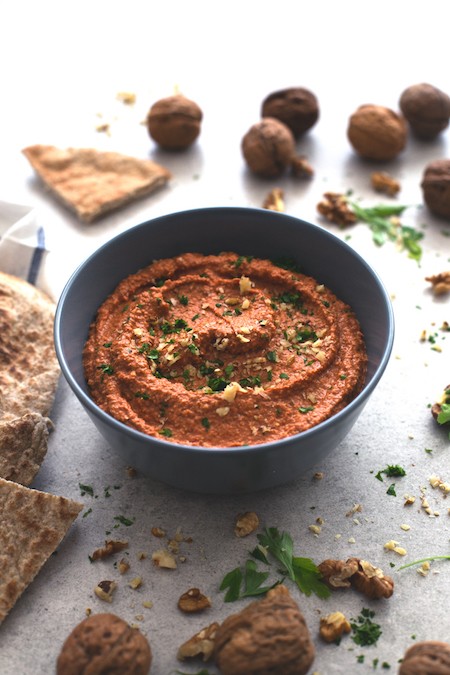 Yes, please. Recipe here.
11. Easy Power Lunch Bowls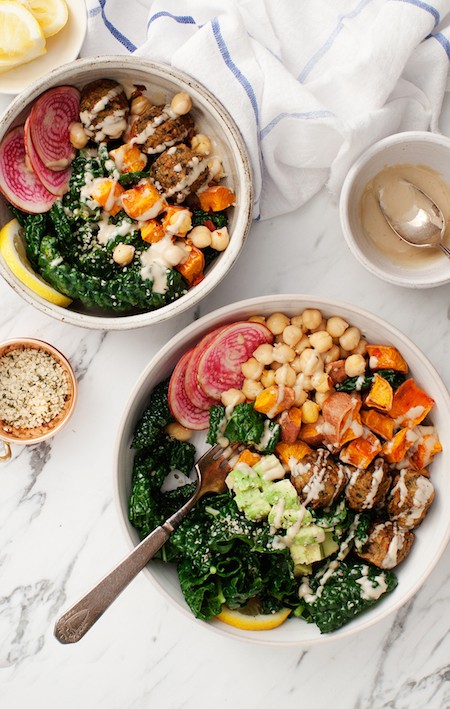 Recipe here.