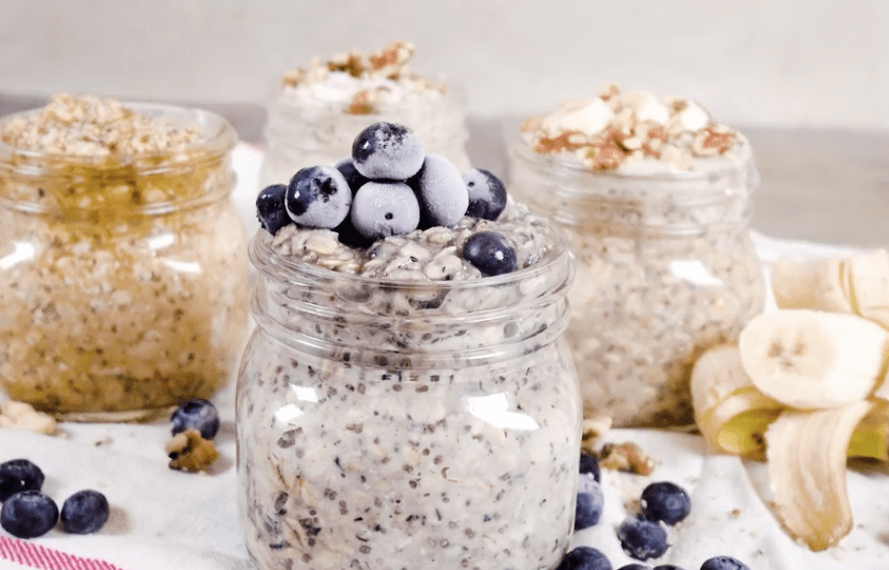 This Video Will Teach You How to Make Vegan Overnight Oats
Sarah Von Alt
Breakfast is the most important meal of the day, and these vegan overnight oats are a perfect choice when you have (almost) no time to cook and don't want to eat junk! Pick your favorite variation below or add fruit of your choice to make it your own.


Here's the recipe:
Ingredients:
1 cup rolled oats
Base:
1/2 cup coconut water
1/2 cup dairy-free milk
1 tbsp. chia seeds
1 tsp. vanilla extract
1 tbsp. maple syrup
Pinch of salt
Variations:
●      Blueberry: Add handful of blueberries before blending.
●      Banana: Add ripe banana before blending.
●      Pumpkin: Add 1 tbsp. pumpkin purée and 1/4 tsp. pumpkin pie spice before blending.
●      Coconut: Add 1 tbsp. coconut milk fat and coconut shreds to taste before blending.
Blend base ingredients (with variation choice) and add to 1 cup rolled oats. Soak overnight and enjoy a delicious plant-based breakfast to go!
—
Want more? Click here for a list of amazing vegan breakfast recipes to try this week.