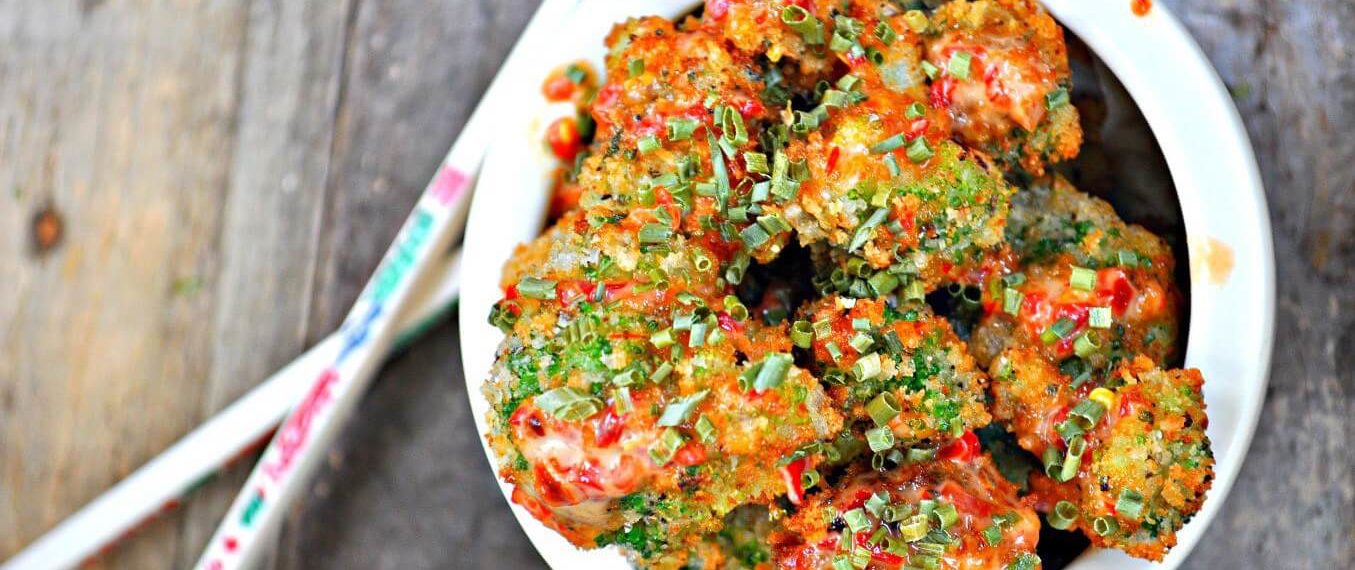 9 Badass Vegan Broccoli Recipes That Are Super Easy to Make
Sarah Von Alt
Looking for a way to take your favorite veggie to the next level? Broccoli is loaded with vitamin C, calcium, and tons of other important nutrients (including protein!), yet it is often relegated to a supporting role in meals, steamed on the side. 
But there are countless creative ways to prepare broccoli. With different preparation methods and seasonings, this nutritious vegetable can also be mouthwatering! Here are 9 badass vegan broccoli recipes to try:
1. Roasted Broccoli With Creamy Basil Dressing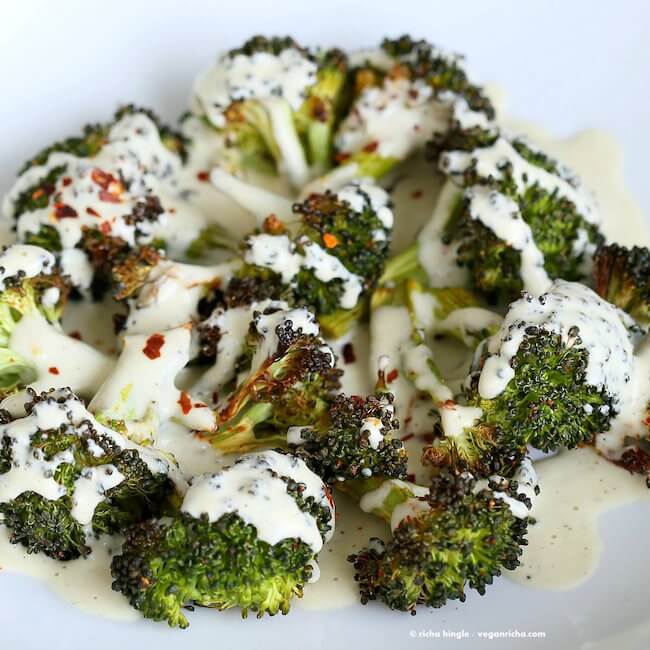 Get the recipe here.
2. Vegan Macaroni and Cheese With Broccoli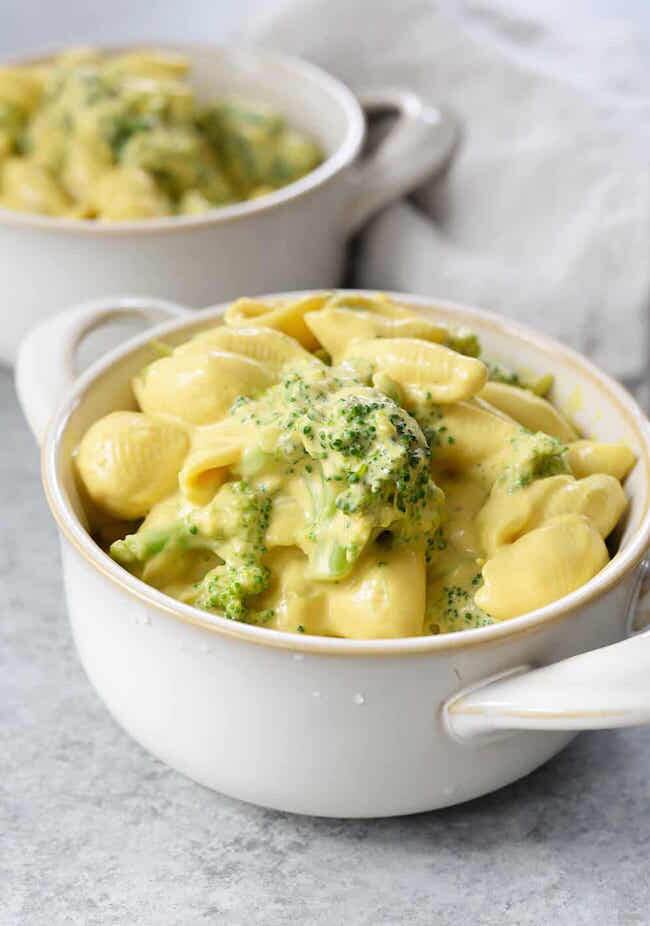 This comforting recipe is a winner.
3. Vegan Bang Bang Broccoli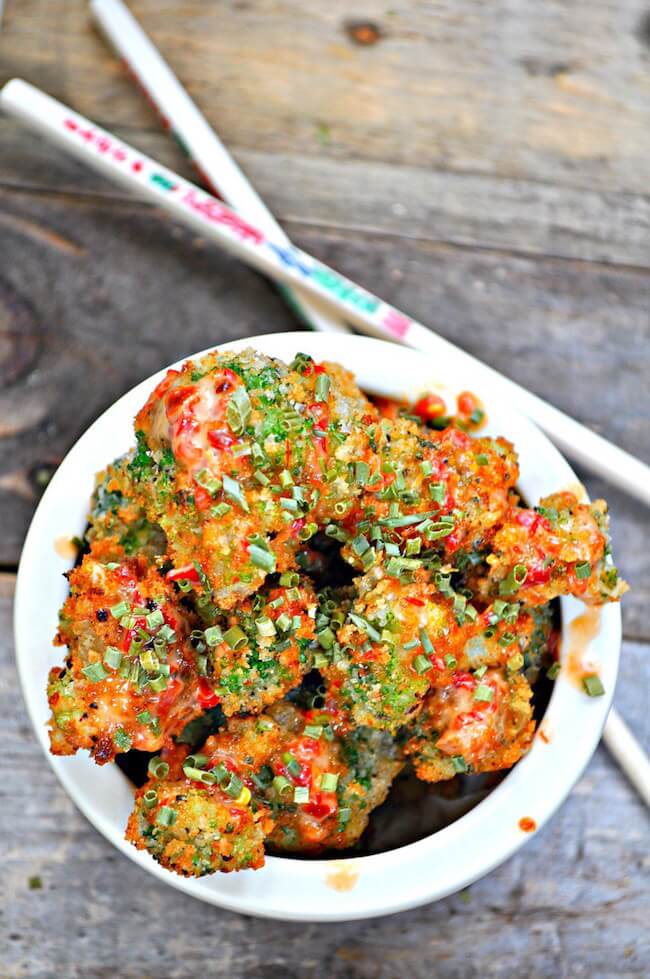 Decadent AF. Recipe.
4. Vegan "Cheesy" Broccoli Soup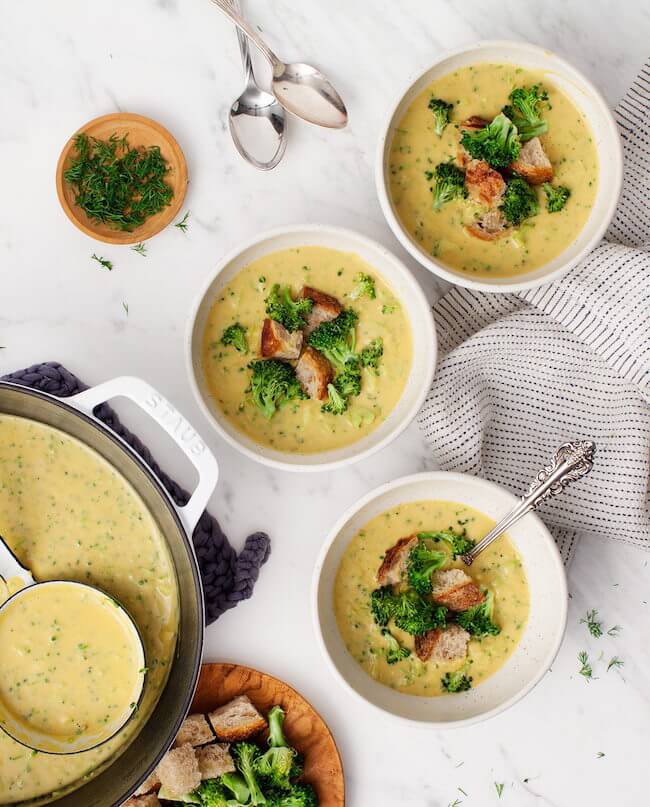 This recipe is everything you want.

5. Vegan Broccoli Balls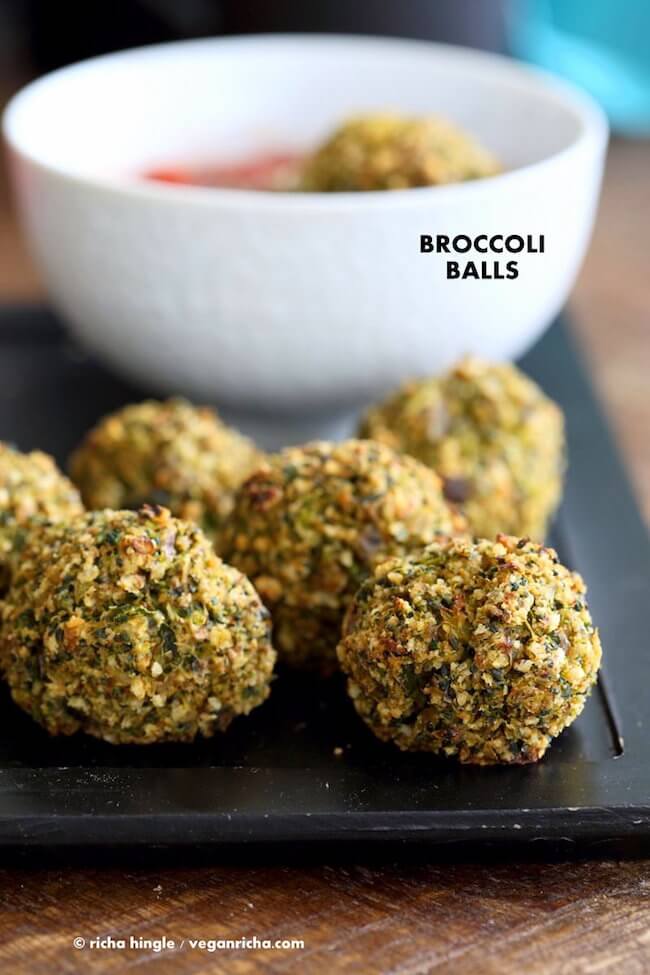 Trust us, these are delicious. Recipe.
6. Roasted Broccoli and Lemon Pasta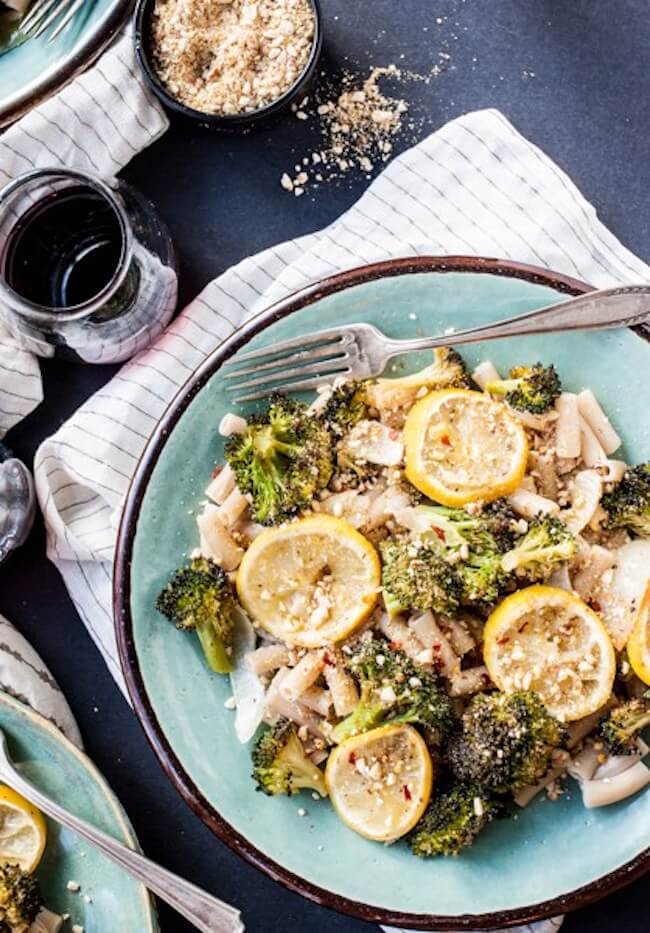 With almond Parmesan! Recipe here.
7. Roasted Broccoli Sweet Potato Chickpea Salad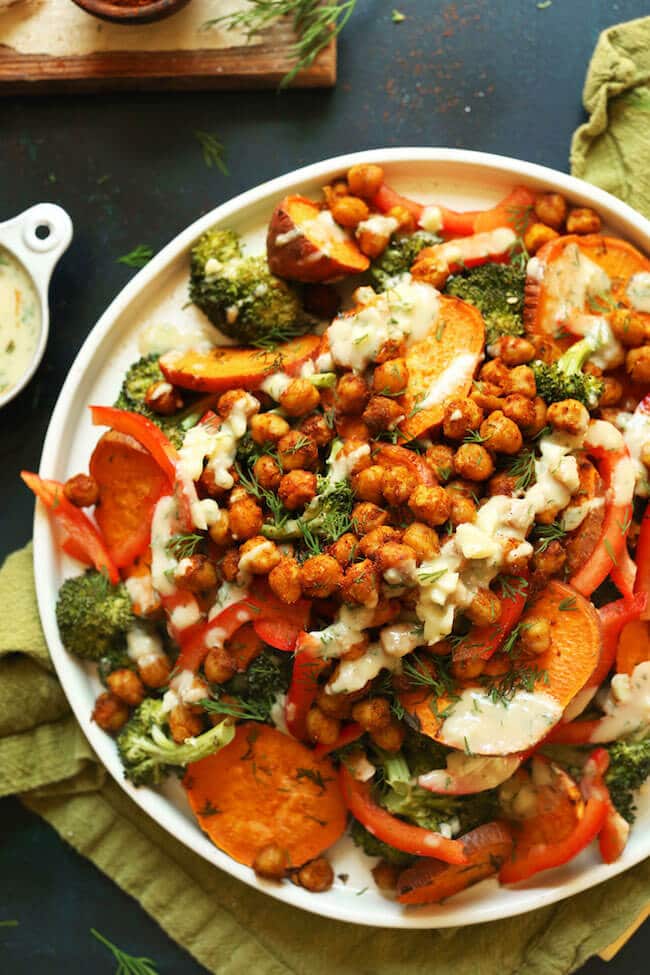 Get the recipe here.
8. Thai Fried Rice With Broccoli and Mushrooms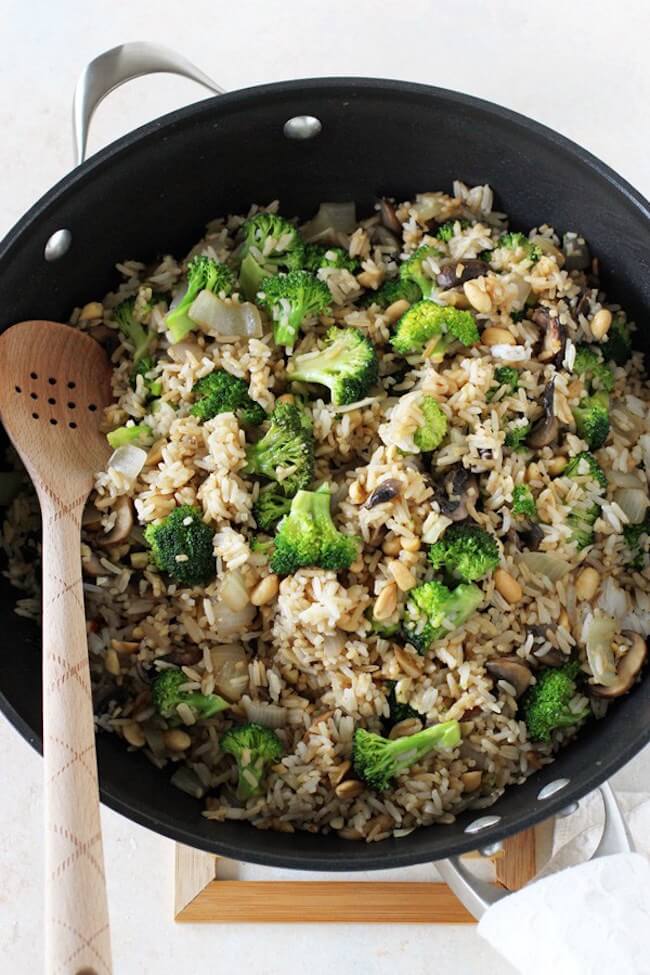 Have some leftover rice? Try out this recipe!
9. Vegan Quinoa and Broccoli Casserole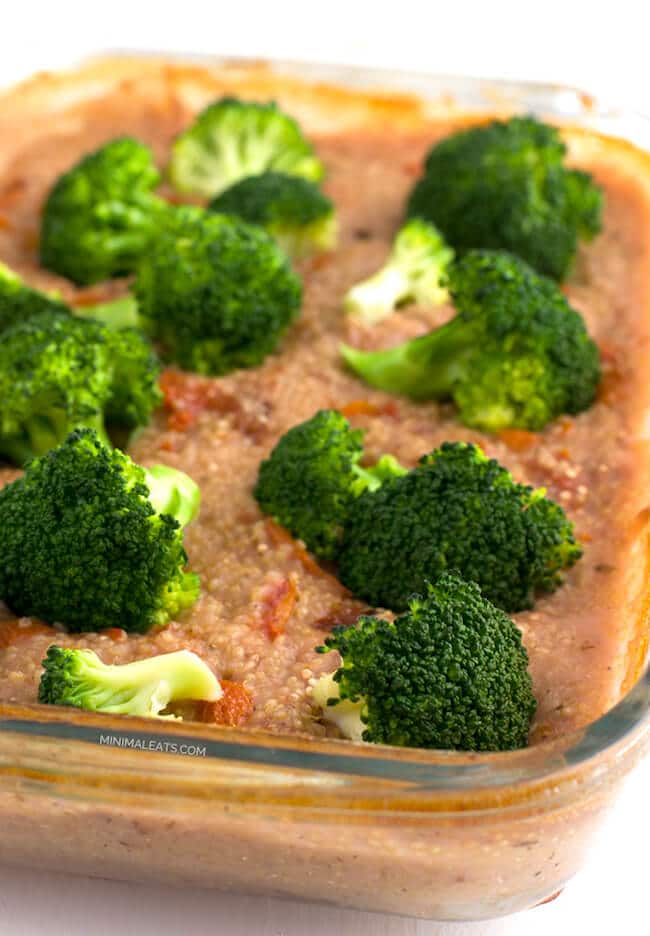 This recipe is ready in 40 minutes.
—
Want more? Click here for nine vegan salads for when you want to feel extra healthy.