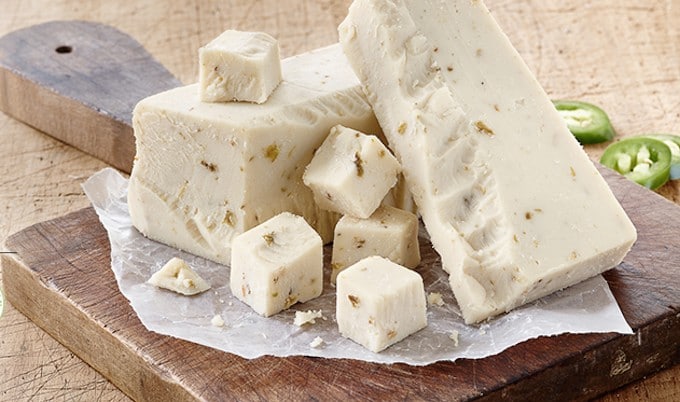 This Vegan Company Is America's Fastest-Growing Plant-Based Food Brand
Julie Cappiello
America's plant-based market is booming thanks to greater awareness among consumers of the impact their food choices have on the planet, their own health, and the treatment of animals.
Daiya, known for its breakthrough vegan cheese products, like shreds, slices, and even cheesecakes, was recently ranked "#1 fastest growing plant-based food company in America" and "second fastest growing food company over $50 million in revenue." Terry Tierney, CEO of Daiya Foods, states:
[T]his recognition emphasizes the growing value consumers are placing on making conscious choices to embrace a plant-forward lifestyle driven by health, environment and animal compassion concerns. Our #1 ranking as the fastest growing plant-based food company in North America is a testament to our obsession with innovation that brings consumers no-compromise foods built with exemplary taste and strong nutritional profiles.
While this is no surprise to vegans who love Daiya, this is a great example of how the vegan market is expanding and more people are indulging in animal-free products! Daiya is just one in the ever-growing list of plant-based foods companies creating a $5 billion industry. The evidence is clear: Plant-based foods are winning!
For tips and tricks on vegan eating, click here.