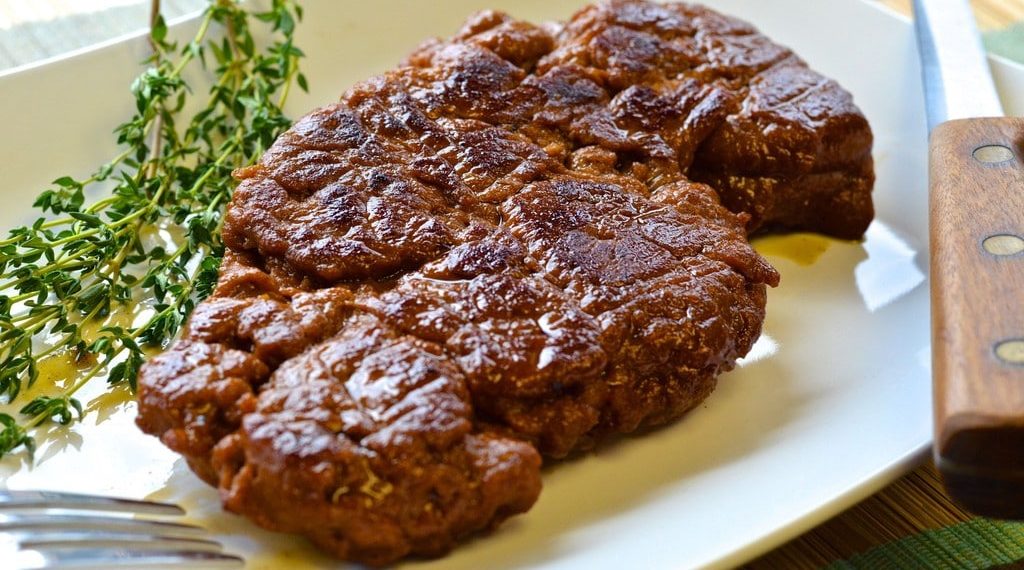 This Butcher Shop Sells a Vegan Steak — and I Ate It
Sarah Von Alt
Earlier this year, America's first-ever vegan butcher shop, The Herbivorous Butcher, opened its doors in Minneapolis! Owned by brother and sister duo Aubry and Kale Walch, the shop offers 35 vegan meats as well as cheeses and butters.
Since they ship some of their products nationwide, a few MFA staffers decided to give them a try! The pastrami was divine, and the Korean and barbecue ribs could fool even the most devout carnivore. But the most impressive by far was the porterhouse steak.
Yeah, you read that right: a vegan steak.
While I have to admit I was a bit skeptical, this delicious hunk of wheat meat was everything I could have hoped for and more.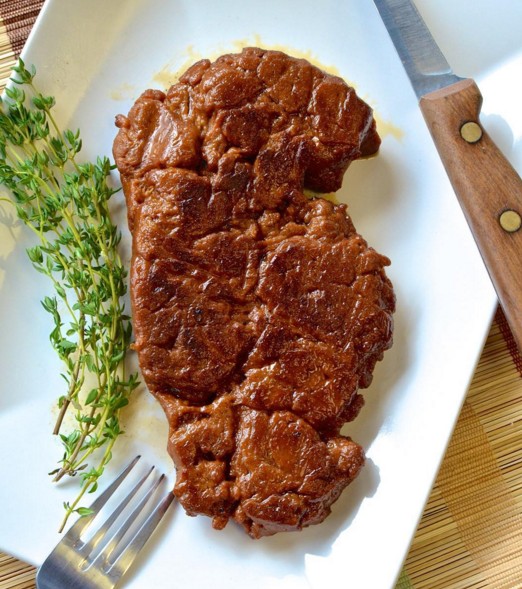 First of all, when you take it out of the package you immediately notice how big it is!
Second, it was insanely delicious! The texture was dense with the perfect meaty mouthfeel.
With a savory, smoky flavor, this game changer would be great served with mashed potatoes and roasted veggies, in tacos, or with mac and cheese and your favorite salad greens.
Not in Minneapolis? Neither are we. Luckily, you can order select products through the online store here!
These products are not only super easy to prepare (just heat them up!); they also help spare countless animals a lifetime of suffering on factory farms. Click here for a list of our favorite meat alternatives.