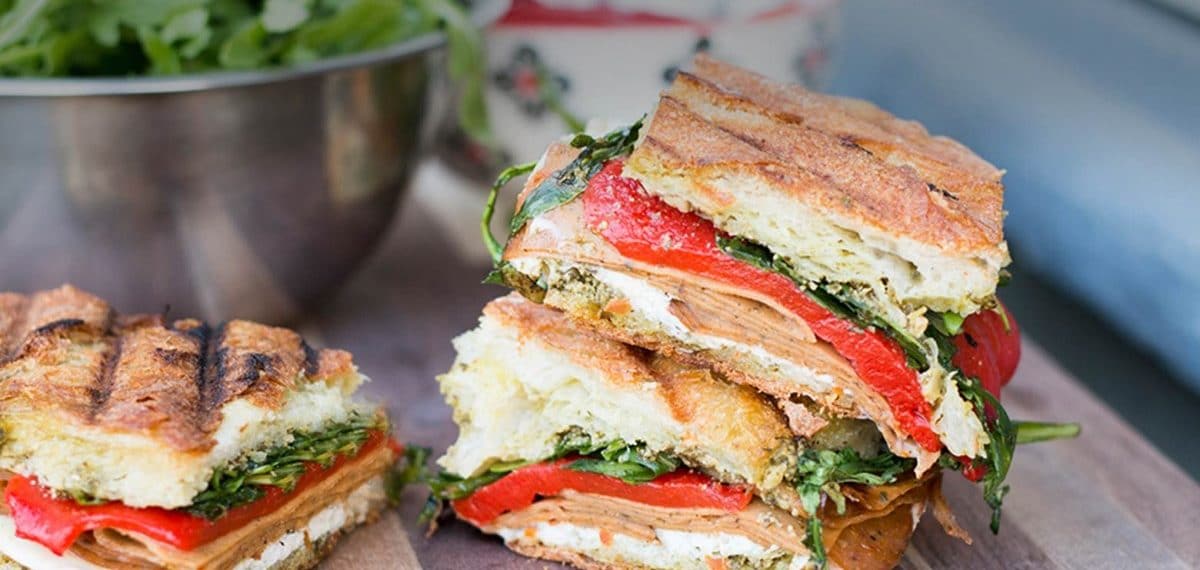 These Tofurky Sandwiches Are Headed to Whole Foods U.K. and We're Jealous AF
Sarah Von Alt
Having started out as a small tempeh business, Tofurky has made a name for itself among meatless food purveyors with a savory holiday roast, deli slices, sausages, and more. While it's been bringing delicious animal-free foods to people around the globe for more than 35 years, Tofurky has recently rebranded and unveiled a slew of mouthwatering new products—12, in fact.
But that's just the beginning. Now, the company is rolling out a variety of prepared sandwiches that will hit store shelves at Whole Foods Market in the U.K. in the coming weeks!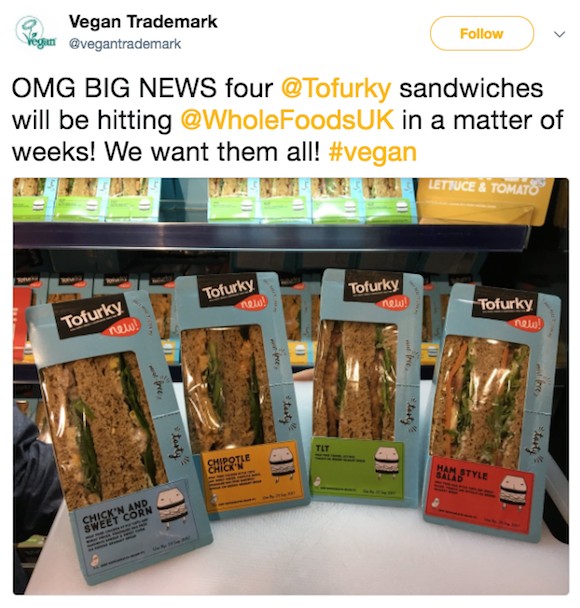 These ready-made vegan meals have the potential to be real game changers in the U.K. Sandwich flavors include Ham Style Salad, Chipotle Chick'n, Chick'n and Sweet Corn, and TLT.
According to Plant Based News, "The new sandwich range joins Tofurky's already existing selection, including Tempeh Bacon, Lettuce and Tomato; Buffalo Tofurky Chik'n Baguette; and Tofurky Ham, Cheese, Lettuce and Tomato."
Not in the U.K. and jealous too?
You can try another great new Tofurky product; its DIY burgers and sausages just hit store shelves in the U.S. last month! You can use these pretty much any way you'd use sausage or ground beef.
Luckily, with all the great vegan options on the market already, it's never been easier to ditch cruel animal products in favor of delicious plant-based foods. Click here for a list of our favorite ready-made vegan meals under $5.