I Tried Tender Greens' New Plant-Based Chicken. Here's What I Thought.
Hannah Bugga
Famous for local ingredients and chef-run restaurants, Tender Greens is finally offering a plant-based meat option!
The fast-casual chain's October special, The Mezze, combines red tabbouleh, avocado hummus, pickled pearl onions, and tzatziki with grilled flatbread. By skipping the tzatziki—don't worry, it comes with another delicious red sauce—and choosing the plant-based chicken, you can easily get it vegan.
Although Tender Greens has a few vegan options, I never found them particularly exciting—until now! I couldn't wait to try the new plant-based chicken and headed to my local Tender Greens for dinner on October 1, the first day of the special.
Tender Greens has locations in California, Massachusetts, and New York. Luckily, the nearest one to me is less than 15 minutes away. My husband and I ordered the veganized Mezze bowl and quickly mixed together all the neatly separated ingredients.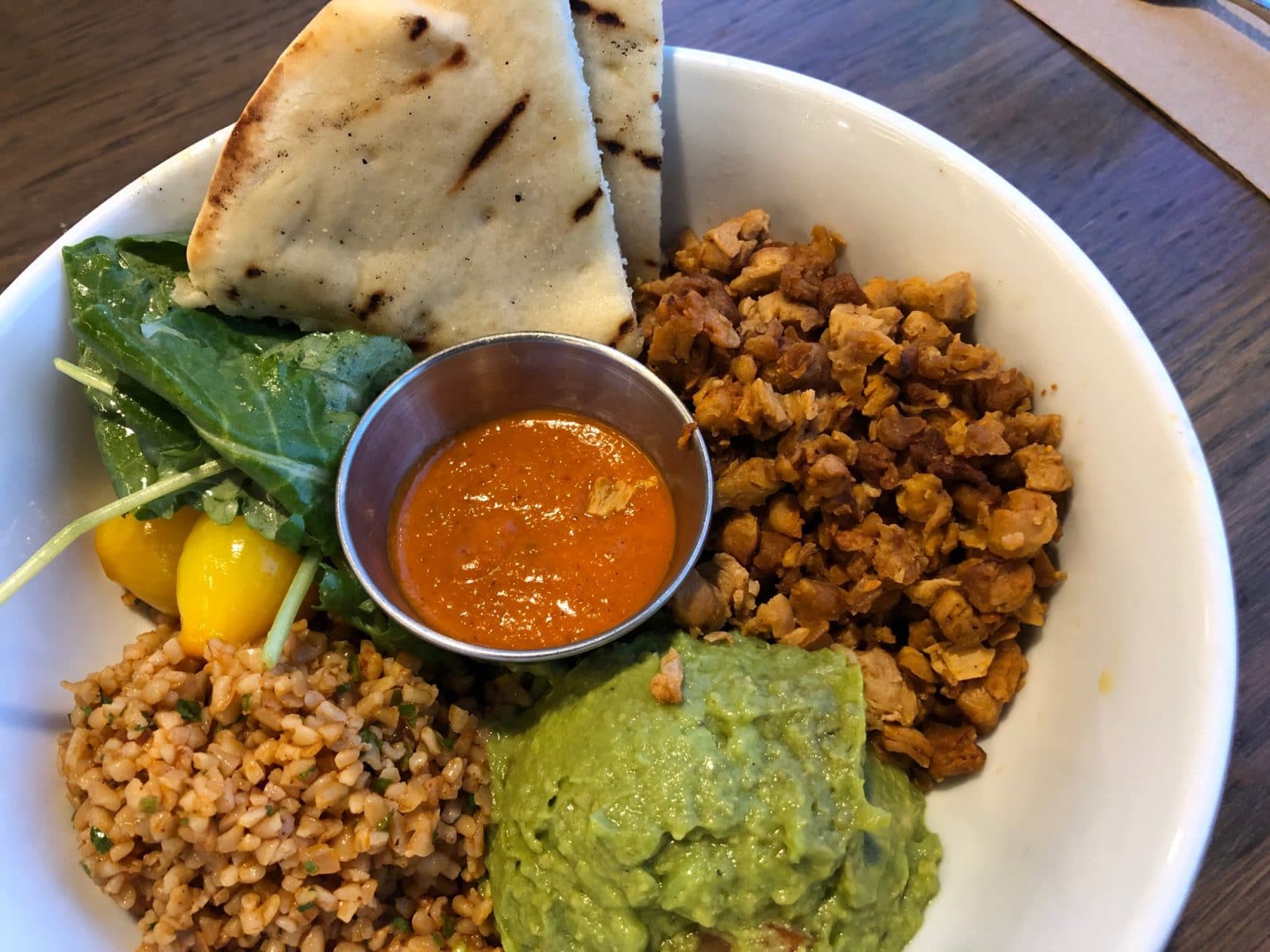 The final review? Delicious. Seriously. The chicken was chewy and savory, the mixture of flavors had a really nice tart kick, and it all went well with the pita. It was the perfect amount too, leaving me satisfied but not too full.
I found out later that the plant-based chicken was from Abbot's Butcher, a California company that uses fresh non-GMO ingredients. No wonder the dish was so good!
Unfortunately, the October special will be available for a limited time! Let Tender Greens know you appreciate this plant-based offering by tweeting or commenting on their Instagram or Facebook pages.
Ready to make your own plant-based creations? Order a FREE Vegetarian Starter Guide today, and check out our Pinterest page for thousands of recipe ideas.