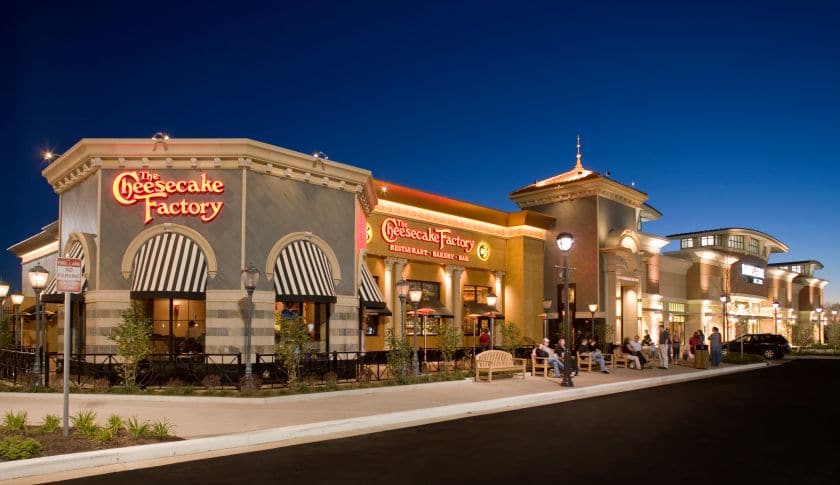 So a Vegan Walks Into the Cheesecake Factory…
Sarah Von Alt
If you're new to vegan eating, dining out with friends or in areas without a veg restaurant can sometimes be overwhelming. Luckily, many of your favorite chains offer delicious plant-based options. Here are some of our favorite vegan menu items at The Cheesecake Factory:
• Soy-Glazed Edamame
Tossed in spicy soy-ginger sauce or steamed plain, this appetizer is perfect for sharing!
• Vegan Cobb Salad
Wow! This salad is loaded with roasted beets, avocado, green beans, cucumber, chickpeas, and more!
• Veggie Burger
Made with brown rice, mushrooms, and black beans, this savory veggie patty is sure to satisfy. Ask for sourdough or wheat bread and replace cheese and mayo with avocado.
*Be sure to double-check that the veggie patty is vegan, as some locations offer a variety containing egg (noodles). 
• Kale and Quinoa Salad
Kale, quinoa, red pepper, grapes, and sunflower seeds served with lemon vinaigrette! Be sure to hold the parmesan!
• Evelyn's Favorite Pasta
This dish tosses rigatoni with roasted eggplant, peppers, broccoli, kalamata olives, garlic, and pine nuts. Yum!
*Hold the parmesan and ask that the pasta be tossed in olive oil instead of butter.
• Falafel Salad
Crispy falafel on a bed of romaine and kale with tomato, cucumber, onion, and pita chips!
*Skip the feta and choose from one of three great animal-free vinaigrettes: lemon-blueberry, pomegranate, or shallot.
Pushing for more animal-friendly menu options is a great way to make vegan eating easier for you and millions of other compassionate consumers. Please take a moment to ask The Cheesecake Factory to add a vegan cheesecake to their menu! You can leave a message on their Facebook page here.