You'll "Fall" in Love with This Heavenly Pumpkin Chocolate Pie Recipe
Hannah Bugga
Stocking up on delicious plant-based recipes for fall, winter, and beyond just became a whole lot easier! The Friendly Vegan Cookbook: 100 Essential Recipes to Share with Vegans and Omnivores Alike, authored by Michelle Cehn and Toni Okamoto, features decadent plant-based recipes, like corn chowder, pumpkin spice lattes, and stuffing—it is set to release October 27.
This exciting new vegan cookbook is not just for vegans—it is designed to show the most loyal meat eater how irresistible plant-based recipes truly are. The publisher explains:
The Friendly Vegan Cookbook is a must-have for longtime vegans and the veggie-curious alike, with 100 rigorously tested, flavor-forward recipes that are designed to win over even the most staunchly omnivorous. It has a stamp of approval from folks like Chef Chloe Coscarelli, who wrote the foreword, plus Colleen Patrick-Goudreau, Daniella Monet, Evanna Lynch, Colleen Holland, and others who appreciate the delicious recipes and friendly approach.
We received a sneak peek of one of the book's sweeter recipes: Pumpkin Chocolate Pie! Here's an excerpt: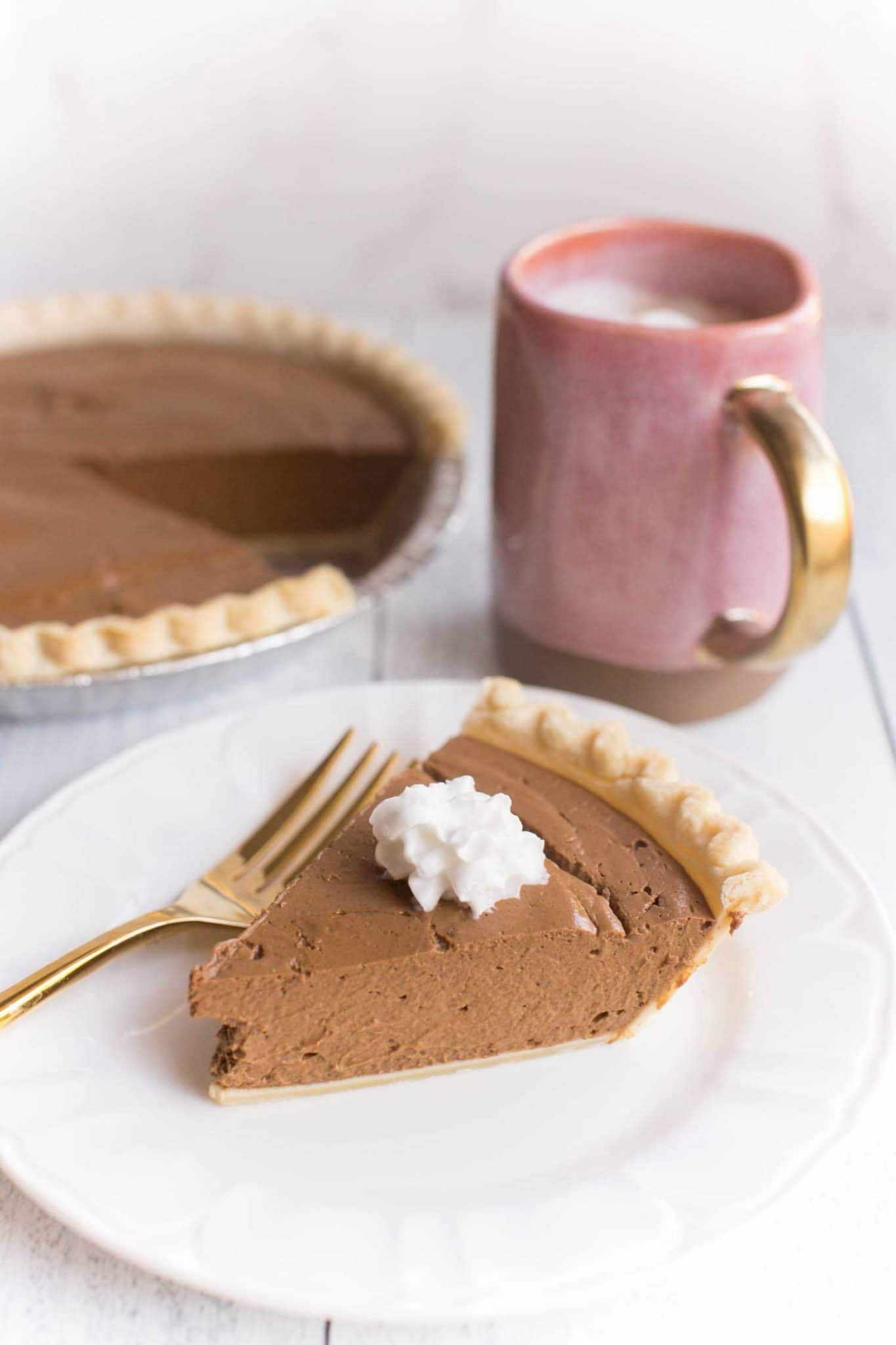 Want to play a fun game with your family at the dinner table? Ask them to guess the ingredients in this pie. They will never guess that what makes it smooth and creamy is…wait for it…tofu! Yep, filled with plant-based protein and puréed pumpkin, this pie is actually nutritious! This recipe is a great one for Thanksgiving—our families love it even more than a traditional pumpkin pie.
Yield: 8 servings
Prep time: 15 minutes | Cook time: 30 minutes | Total time: 8 hours and 45 minutes
You'll need: a blender
1 cup vegan semisweet chocolate chips
1 (15-ounce) can pure pumpkin purée (without added spices)
1½ cups silken (also called "soft") tofu, drained
1½ tablespoons packed brown sugar
1½ teaspoons vanilla extract
1½ tablespoons pumpkin pie spice
1 teaspoon ground cinnamon
1 prepared vegan pie crust
Vegan whipped cream, optional
Directions
1. Preheat the oven to 350 degrees F.
2. In a small microwave-safe bowl, microwave the chocolate chips for 30 seconds. Mix with a fork until smooth. (If the chocolate is still lumpy, microwave for 20-second intervals, mixing in between, until the chocolate is completely smooth.)
3. In a blender, combine the pumpkin purée, tofu, brown sugar, vanilla extract, pumpkin pie spice, and cinnamon. Add the melted chocolate, and blend on high until completely smooth.
4. Pour the pie filling into the prepared pie crust and bake for 30 minutes. The filling will not be fully set yet—that's OK! Remove from the oven and allow to cool in the pan.
5. Transfer the cooled pie to the refrigerator, and let it set overnight or for at least eight hours. Top with vegan whipped cream, if using.
Love this recipe? Click here to preorder the book!
__
*Recipe courtesy of The Friendly Vegan Cookbook: 100 Essential Recipes to Share with Vegans and Omnivores Alike by Michelle Cehn and Toni Okamoto (BenBella Books, 2020)