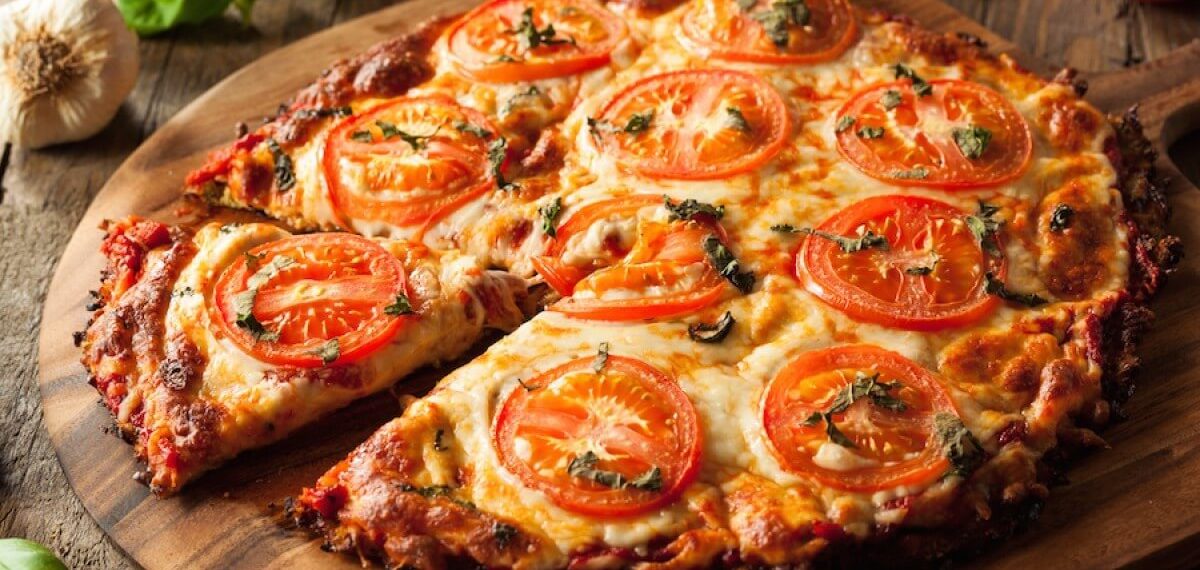 Restaurant Chains Where You Can Get Vegan Cheese on Your Pizza
Sarah Von Alt
Of course you can order a cheeseless pie at most pizza places, but if you're like me, a pizza isn't quite a pizza without cheese. Fortunately, more and more restaurants are realizing the importance of vegan menu options, and you can get a totally plant-based pie, complete with ooey gooey vegan cheese, at quite a few pizza places:
zPizza
zPizza is one of the biggest national pizza chains offering Daiya, a popular vegan cheese. Feel free to create your own pie topped with all your faves, or grab a Berkeley Vegan covered in roasted zucchini, mushrooms, bell peppers, red onions, Roma tomatoes, and Gardein vegan sausage!
Mellow Mushroom
This place is seriously good and boasts an entire vegan menu, which includes the Mega-Veggie Pizza, the Thai Dye Pizza, and the Gluten-Free Veg Out Pizza. But don't stop there—Mellow Mushroom also offers a variety of hoagies with tofu and tempeh, a vegan house calzone, and a few vegan salads!
PizzaRev
There's something really special about just getting whatever the heck you want on your pizza, and at PizzaRev you can do just that. Build your own personal pizza on regular or gluten-free crust with tomato, barbecue, or spicy tomato sauce. Top with vegan cheese, sausage crumbles, and all the veggies you want!
Blaze Pizza
Blaze Pizza has locations across the United States, so there's a good chance you have one near you. Build your own, just like at PizzaRev, or pick from a variety of custom pies on gluten-free or regular crust, complete with vegan cheese! This chain also offers a kale, quinoa, and cranberry salad that is totally plant-based!
Pie Five
Just last year, pizza chain Pie Five added a vegan cheese option to its menu. Order the crispy-thin or gluten-free crust and choose from Tuscan marinara, spicy Sriracha marinara, or barbecue sauce. And unlike the other chains listed, Pie Five's dairy-free cheese is a blend of Daiya's mozzarella and cheddar shreds. Add your favorite toppings, and voila!
*Since menu items may vary by location, be sure to let your server know that you're vegan to ensure no animal products are used!
Want to make your own? Click here for a list of amazing vegan pizza recipes!