While You Were Out Miyoko Unveiled Six New Vegan Cheese Flavors
Sarah Von Alt
It's no secret; we love Miyoko's Kitchen. Founded by Miyoko Schinner, author of Artisan Vegan Cheese, the company has made a name for itself with delicious nut-based nondairy cheese that easily rivals animal-based products. By mimicking dairy-industry methods of aging and culturing, Miyoko has crafted artisan cheese from blended nuts that everyone can enjoy.
Last year the company launched its cultured VeganButter at Trader Joe's on the West Coast. And thanks to $6 million in funding from several investors, Miyoko's Kitchen is expanding even further.
Over the holiday, the company unveiled a new line of vegan cream cheese in three drool-worthy flavors: Sensational Scallion, Plainly Classic, and Un-Lox Your Dreams.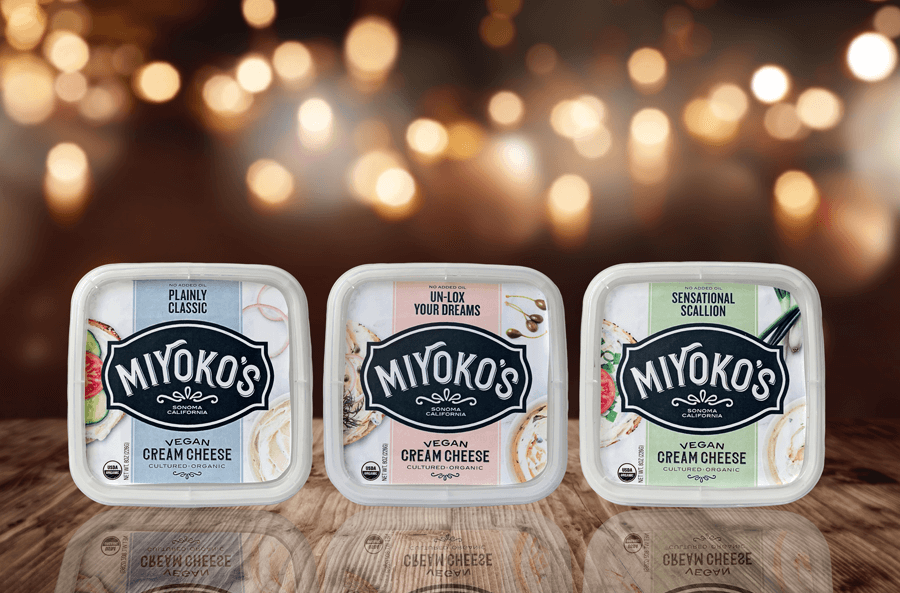 But that's not all! The company also launched a new line of pub cheese in equally inspiring flavors: Biergarten Garlic Chive, Cheers to Cheddah, and Spicy Revolution!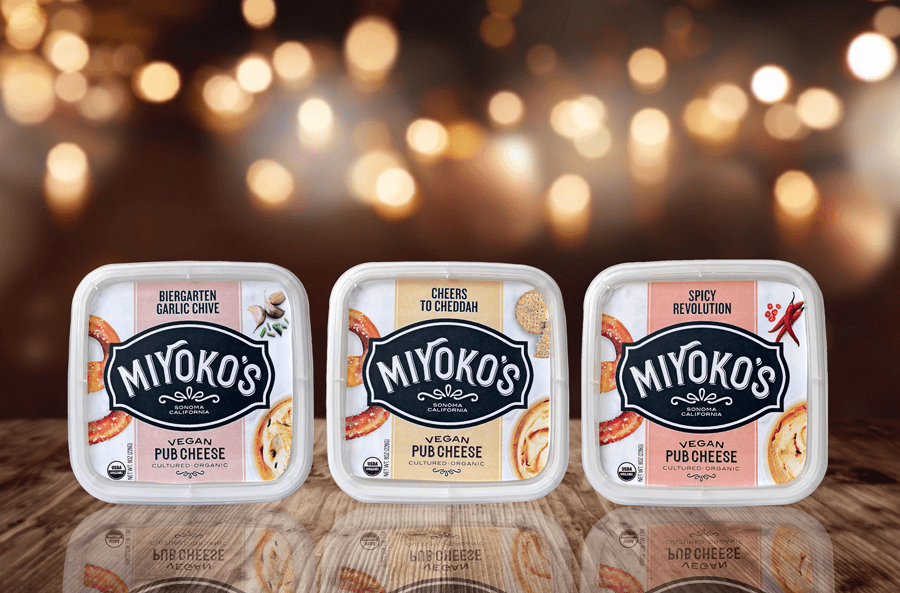 The popularity of dairy-free foods is growing at an astronomical rate. In fact, just last year, NBC News reported that internet grocery delivery giant Instacart had found searches for "non-dairy" up by 222 percent. What's more, Elmhurst Dairy in Queens, New York, recently shut down after 90 years in business and switched to making plant-based milk.
This is all great news for cows. At dairy factory farms, these gentle animals are brutalized, forcibly inseminated, and confined in terrible conditions. Their calves are torn away from them shortly after birth. Male calves are killed for veal, and females are raised to produce more milk—trapped in a cycle of abuse for years until they are considered "spent" and sent to slaughter.
Ready to give these dairy-free foods a shot? Currently, Miyoko's products ship nationwide and are available at select grocers, including Whole Foods Market, Trader Joe's, Ralphs, Wegmans, and countless natural food stores.
Want more? Click here for a list of our favorite dairy-free products.