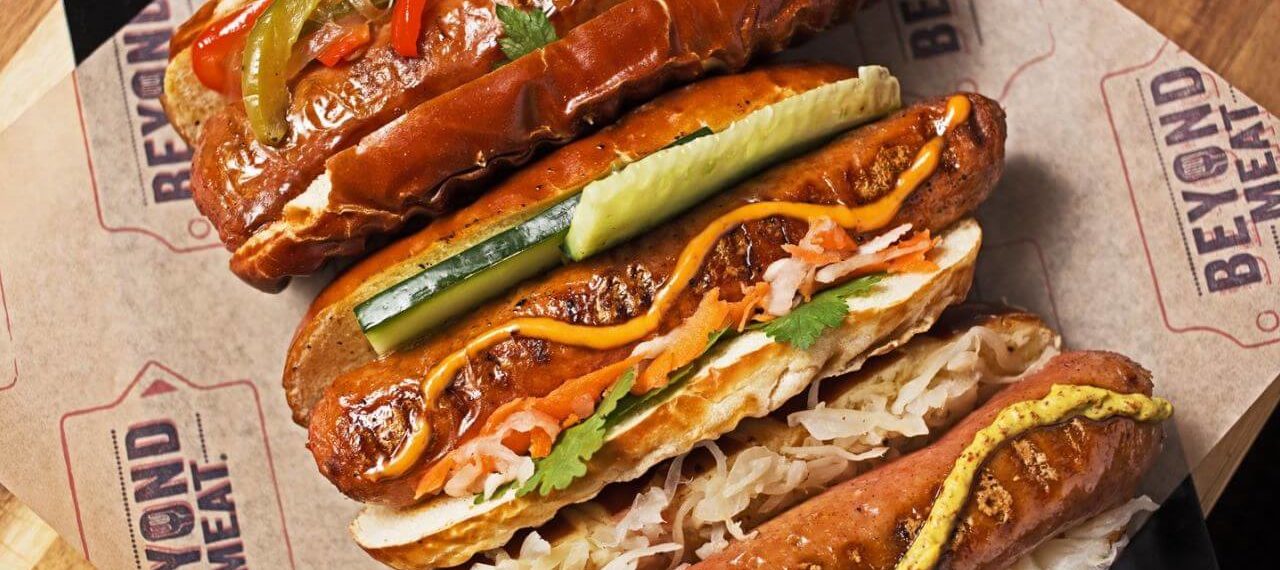 This Meat-Heavy Bar in New York Is Serving Up Beyond Sausage and We're Super Jealous
Sarah Von Alt
Late last year Beyond Meat, the beloved producer of the famed Beyond Burger and a slew of other tasty plant-based meats, announced a new product line: Beyond Sausage. And on February 15 Schaller's Stube Sausage Bar, a New York City establishment known for its meat-heavy fare, made headlines for being the first place to offer Beyond Sausage!
Available in three flavors—bratwurst, sweet Italian, and hot Italian—one Beyond Sausage link has 14 percent more protein (16 grams per link!), 26 percent less sodium, and 38 percent less saturated fat than its animal-based counterpart. Plus, they're free of soy, gluten, and genetically modified ingredients!
Each of the three sausages has its own signature dish or can substitute the meat in any menu item. VegNews reports:
The restaurant also features three prepared items featuring the Beyond Sausage, including "The Original," which is topped with Dusseldorf mustard and sauerkraut; "The Sweet Italian," which includes sautéed onions and peppers; and "The Bahn-Meat," which features the Hot Italian Beyond Sausage flavor topped with traditional bánh mì sandwich ingredients.
While these bad boys won't hit store shelves until later this spring, for now the sausages will be showing up on meat-centric menus across the country. We can't wait to see where they turn up next!
As more people become aware of the egregious animal cruelty and vast environmental destruction involved in meat production, the popularity of delicious vegan meat alternatives continues to rise. In fact, plant-based proteins are poised to take a third of the protein market by 2054!
Luckily, with all the plant-based products already on the market, there's never been a better time to ditch meat for good. Click here for a list of the best vegan meats that money can buy.