Jenna Dewan Tries Vegan Fast Food in New Video Interview
Jenna Dewan is well-known for her vegan diet. The actress who played Lucy Lane, Lois Lane's sister, in CBS's Supergirl has been vegan for several years and exclaims that veganism is not only great for one's personal health and the environment; it also reduces animal suffering.
Now, in a new video interview for Women's Health magazine, she tries out some of the top vegan fast-food picks and gives her take. The video features yummy plant-based offerings from Burger King, Chipotle, White Castle, and more. Her favorite? The French toast sticks from Burger King!
Watch here:
While far from the healthiest choice, fast food is sometimes your only option. Luckily, several popular chains have vegan offerings that are perfect when you're in a pinch. Here's a quick rundown of our favorite vegan options you can get at a fast-food restaurant near you:
• Burger King
Burger King is perfect for breakfast! Try the French toast sticks and hash browns or the Quaker maple and brown sugar oatmeal (just ask them to make it with water).
• Taco Bell
Try the seven-layer burrito (sans cheese and sour cream), a spicy-potato soft taco fresco-style, or the black beans and rice. BONUS: The cinnamon twists are 100 percent plant-based!
• White Castle
White Castle offers a vegan veggie slider chock-full of veggies like zucchini, carrots, and broccoli! Grab a few and choose from the sweet Thai sauce or horseradish mustard.
• Dunkin' Donuts
Get a fresh-baked bagel, a toasted English muffin, or oatmeal for a quick breakfast with your almond milk latte. Craving something savory? Grab some hash browns!
• Subway
Make a veggie sub piled sky-high with all the veggies and topped with spicy mustard dressing. And don't forget to add some avocado! BONUS: The minestrone soup is vegan!
• Wendy's
Wendy's does not have the most exciting vegan options, but if you're in a jam, you can order the garden side salad with Italian dressing and a plain baked potato or french fries.
• El Pollo Loco
Order the BRC burrito sans cheese with a side of broccoli or corn on the cob! And don't forget the chips and guacamole if you're looking for a salty snack.
• Kentucky Fried Chicken
Many of the sides at KFC are totally plant-based, including the barbecue baked beans, corn on the cob, green beans, and potato wedges.
*Since menu items may vary by location, be sure to let your server know that you're vegan to ensure no animal products are used!
Want more? Click here for tips on finding vegan restaurants in your area.
—
Not veg yet? You can join Jenna and the millions of others who have made the decision to ditch animal products for a healthy and compassionate vegan lifestyle.
Click here to order your FREE Vegetarian Starter Guide.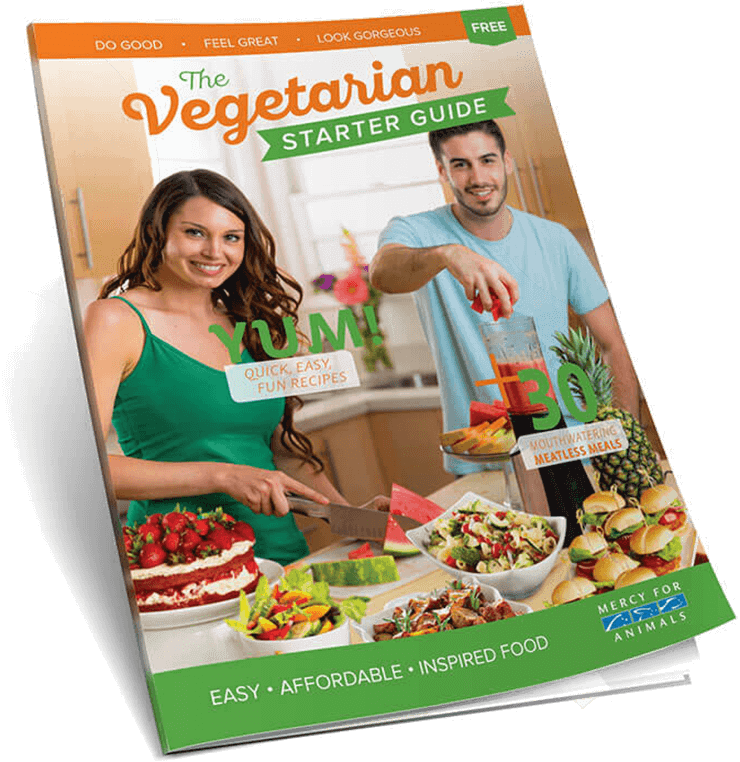 Get Your Free Vegetarian Starter Guide