Here's How to Make Your Own Vegan Sausages From Scratch
While there are tons of delicious plant-based sausages on the market, you can also make savory vegan meats at home! This video shows you how easy—with the right ingredients (namely, vital wheat gluten)—it can be!
Vegan Sweet Italian Sausage
Wet Ingredients:
1¼ cups vegetable broth
2 tablespoons soy sauce
2 tablespoons olive oil
1 cup cooked white beans
1 to 1½ cups chopped onion
1 to 2 cups chopped sweet peppers
Dry Ingredients:
2 cups vital wheat gluten
3 tablespoons nutritional yeast
1 tablespoon fresh oregano
1 tablespoon fresh thyme
1 tablespoon fresh basil
1 teaspoon onion powder
1 tablespoon fennel, crushed
1 to 2 teaspoons red pepper flakes (to taste)
1 teaspoon smoked paprika
1 teaspoon black pepper
Directions:
In a frying pan, caramelize sweet peppers and onion. In a food processor, combine wet ingredients and 1/2 cup of the peppers and onion.
Mix all dry ingredients together, then combine wet and dry ingredients and knead for 1 to 2 minutes. Form into 6 to 8 even portions.
Wrap individual sausages in foil like a Tootsie Roll, twisting the ends to create a seal. Place in a steamer for 30 to 40 minutes or until sausages are firm to the touch.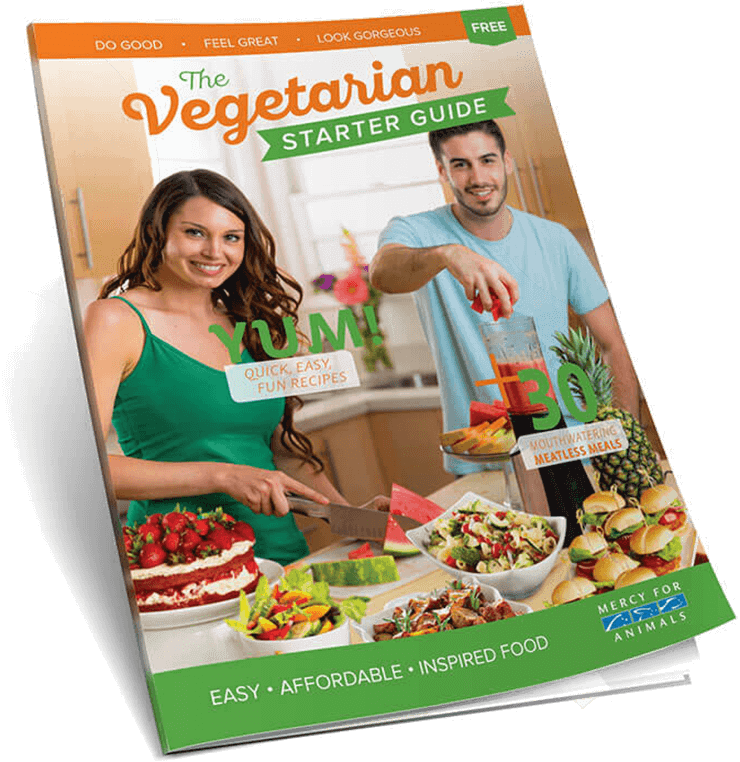 Get Your Free Vegetarian Starter Guide