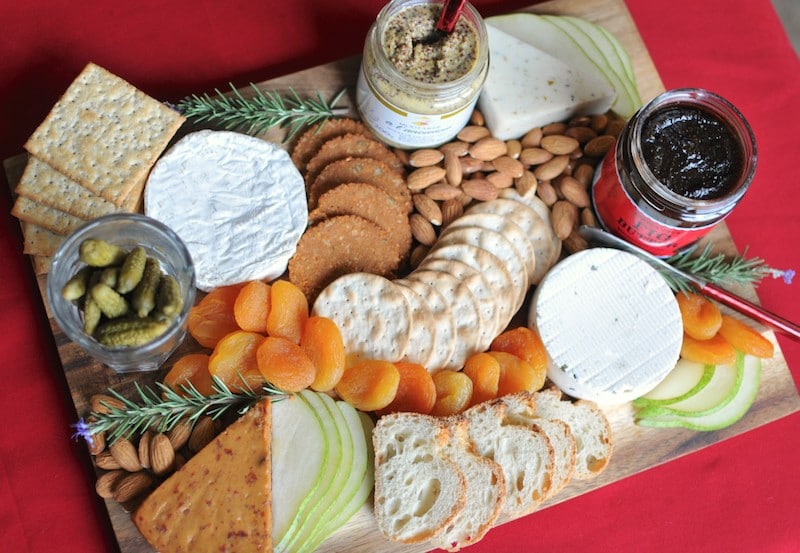 How to Make a Super Fancy Vegan Cheese Board
Sarah Von Alt
Cheese boards are pretty much the Holy Grail of entertaining, whether you're a guest or playing host, and the perfect addition to any get-together, especially around the holidays. They're classy, they look amazing, and they take minimal time to prepare.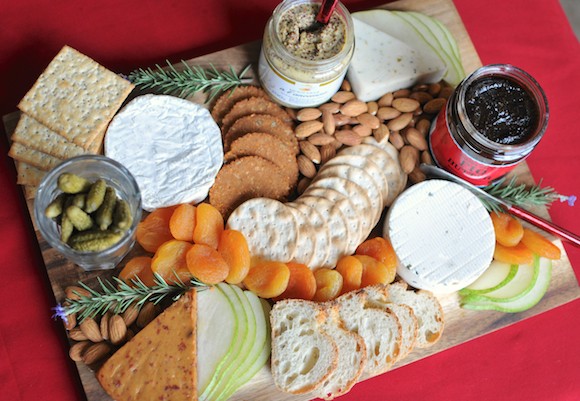 And since there are still tons of people who don't know how delicious vegan cheese can be, sharing a fancy vegan cheese board is also the perfect opportunity to prove to family and friends that you can have it all without hurting animals.
Here are a few tips for putting together a fancy spread that is sure to impress even the most devout cheese lover:
1. You need a board.
While a fancy slate board is great, you can also use a wooden cutting board, or even a large platter.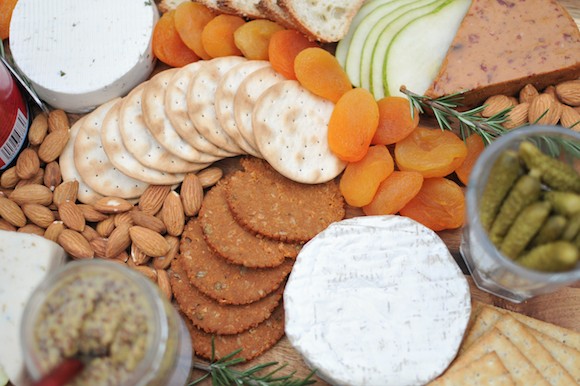 2. Pick a variety of cheeses.

We recommend picking 2–4 cheeses, depending on the number of people you expect. Ideally, these will include a variety of hard and soft cheeses. Luckily, with the ever-growing list of amazing vegan cheeses on the market, it's easy:
Kite Hill – The Soft Ripened and the Soft Fresh Truffle, Dill & Chive are absolutely divine! These heavenly cheeses are made from almonds and sold at Whole Foods Markets nationwide!
Treeline – This line of delicious nut-based artisanal vegan cheese is sold at Whole Foods and more than 2,500 Kroger-owned stores nationwide, including Ralph's, King Soopers, and Fred Meyer stores.
Miyoko's Kitchen – These artisan nut cheeses are available in select stores (and online!) and come in a variety of flavors like Double Cream Chive, Fresh Loire Valley in a Fig Leaf, French Style Winter Truffle, and Aged English Sharp Farmhouse.
Daiya – A classic. Daiya is widely available and their Farmhouse blocks are perfect with crackers. Flavors include Havarti With Garlic & Jalapeno, Cheddar, and Smoked Gouda!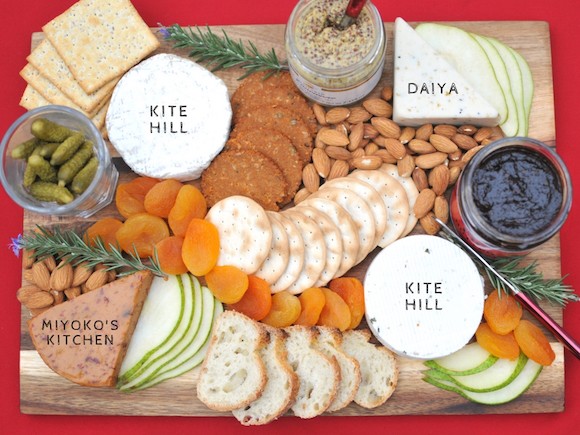 ** Having trouble finding these products near you? Click here for 11 recipes for delicious homemade vegan cheeses.
3. Choose 2–3 savory items.

Think cornichons, your favorite pickled veggies, or olives. And don't forget the vegan meats! Field Roast and Tofurky both make several delicious deli slices that are perfect for this. (We used Field Roast's Smoked Tomato Quarter Loaf)
4. Choose 2–3 sweet items.

Try thinly sliced pears or apples, grapes, berries, figs, or dried fruit like apricots and peaches.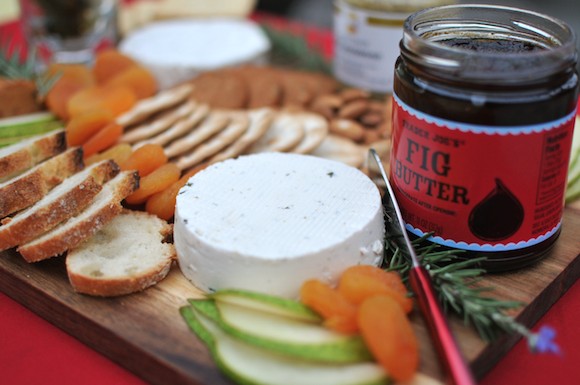 5. Choose 2–3 spreads.

This is important, so we recommend picking at least one sweet and one savory spread. Our favorites include whole-grain mustard, chutneys, jams, and olive tapenade.
6. Choose 2–3 bases.

Water crackers are great (and mild enough to show off the other flavors on your board), but you can also use a thinly sliced baguette, rice crackers (for your gluten-free friends), bagel chips, or hard sesame breadsticks.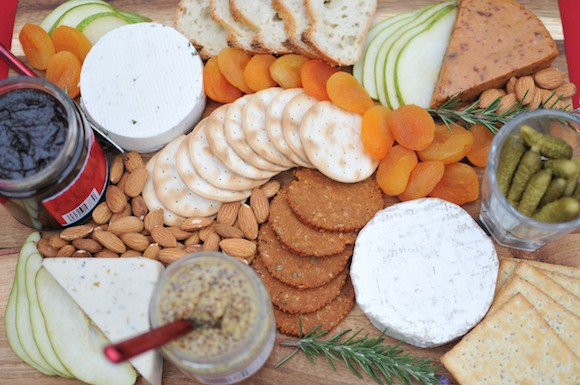 7. Decorate!

Try adding fresh rosemary sprigs and nuts to fill out your board.
So there you have it! Everything you need to rock your next get-together vegan style!