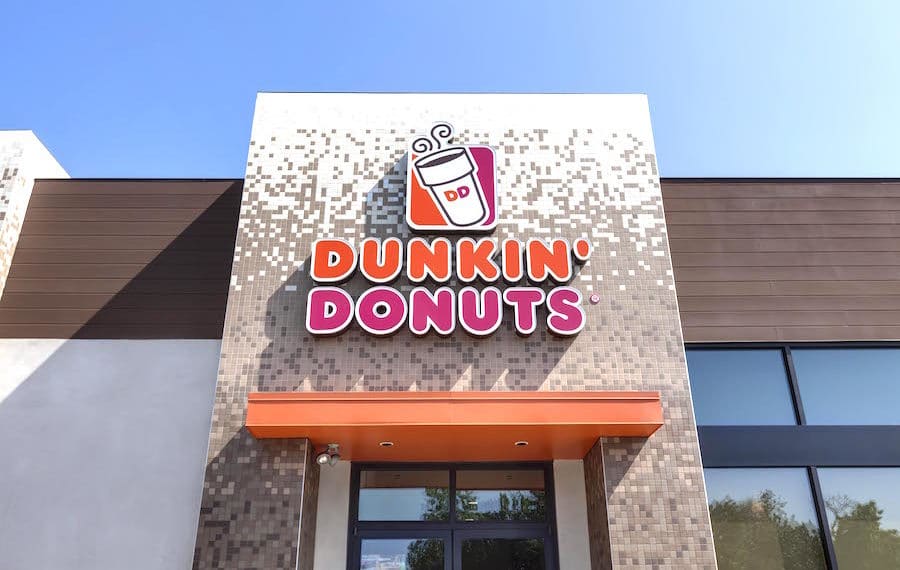 Here Are Our Favorite Vegan Options at Dunkin' Donuts
Sarah Von Alt
If you're new to vegan eating, finding things when you're on the road or short on time can sometimes be overwhelming. Luckily, many of your favorite chains offer delicious plant-based options.
While Dunkin' Donuts doesn't offer vegan donuts yet, there are still quite a few tasty vegan finds. Here are a few of our favorites:
• Latte
Try an almond milk latte with one of their vegan syrups: caramel, hazelnut, mocha, or raspberry!
• Bagels
Need a quick snack? Grab one of their fresh-baked bagels. Flavors include cinnamon raisin, onion, poppy seed, garlic, sesame, and everything.
• Cold Brew
Cold brew has taken the world by storm. Try this refreshing drink black or with almond milk!
• Hash Browns
These little snacks are great when you're on the go and craving something a little savory.
• Coolatta
This frozen drink is available in watermelon, blue raspberry, pink lemonade, Minute Maid orange, and strawberry flavors.
• Oatmeal
Topped with brown sugar and dried fruit, this menu item is perfect when you need to grab breakfast on the go!
• Fruited Iced Tea
This sweet refresher is made with your choice of black or green tea in two flavors: mango pineapple with peaches or blackberry with strawberries.
• English Muffin
For another easy breakfast option, order the English muffin toasted, and ask for a few jelly packets.
Pushing for more animal-friendly menu options is a great way to make vegan eating easier for you and the millions who are moving away from animal products.Please take a moment to ask Dunkin' Donuts to add a vegan donut to their menu! You can leave a message on their Facebook page here.
*Since menu items may vary by location, be sure to let your server know that you're vegan to ensure no animal products are used!