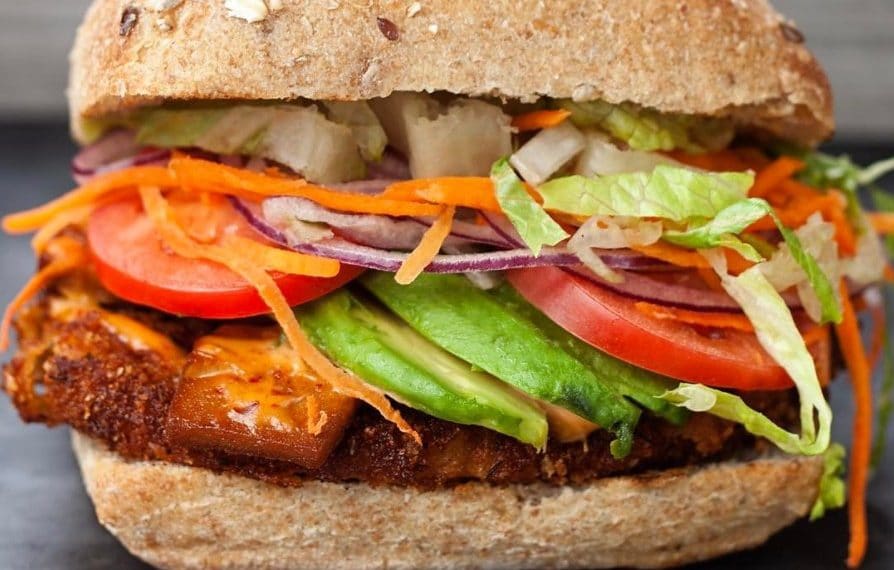 12 of the Most Underrated Vegan-Friendly Cities in America
Sarah Von Alt
In no particular order, here are some amazing veg-friendly cities that aren't New York, Los Angeles, or Chicago:
1. Cleveland, OH

The birthplace of rock 'n' roll is home to a plethora of vegan food!
Grab a house-made bean burger at
Helio Terra Vegan Café
, build your own calzone at
The Root Café
, and try one of the gourmet grilled cheese sandwiches at
Melt Bar & Grilled
. Don't forget to stop by
Sweet Moses Soda Fountain
for a banana split.
2. New Orleans, LA
NOLA has a rich history and tons of delicious veg eats.
Stop by
Seed
for the southern-fried poboy, Seed Gumbo, or creole zucchini wraps, and don't miss
Good Karma Café
with its teriyaki tofu wrap.
3. Minneapolis, MN

Minneapolis has come a long way when it comes to vegan food!
The city is home to all-vegan butcher shop
The Herbivorous Butcher
, which offers 35 vegan meats! Stop by
Hard Times Café
for the biscuits and gravy, and try the mock chicken parmigiana at
Pizza Luce
. For dessert? Go to
Glam Doll Donuts
!
4. Salt Lake City, UT

SLC is another unassuming place loaded with great veggie options.
Try the chicken biscuit pie at the all-vegan
Vertical Diner
, enjoy the barbacoa burrito at
Buds
, and don't forget to grab something sweet from
Cakewalk Vegan Bakery
.
5. Detroit, MI

Stop by
Detroit Vegan Soul
for the soul platter or "catfish" tofu, grab some nachos from all-vegan food truck
Shimmy Shack
, try the key lime pie at
Seva
, and don't miss the amazing vegan brunch at the award-winning
GreenSpace Cafe
!
Plus, the first vegan coney island,
Chili Mustard Onions
, will open in August!
6. Tampa, FL

Tampa is an incredibly veg-friendly part of the Sunshine State and home to over 50 vegetarian restaurants!
Grab a gyro or barbecue sandwich at the
Loving Hut
, try the green passion smoothie at
Just 4 U Vegan Kitchen
, and don't miss the sticky buns at
Farmacy Vegan Kitchen & Bakery
.
7. San Antonio, TX
Yep, even San Antonio has a variety of amazing vegan options!
Try the la luchadora nachos or the mole poblano at
Viva Vegeria
, grab a spicy chik-n sandwich at
Earth Burger
, and be sure to stop by
Señor Veggie
for southwestern empanadas and tempeh chalupas.
8. Tucson, AZ

With 40 all-vegetarian restaurants, Tucson is not to be missed.
The all-vegan
Lovin' Spoonfuls
offers an extensive menu, including breakfast, and
Tucson Tamale
will blow your mind with its Bisbee tamale loaded with soy chorizo, pinto beans, and potato!
9. Memphis, TN

Known for its rich musical heritage, Memphis is also home to an array of plant-based treats!
Grab a grilled chicken or turkey sandwich from
Imagine Vegan Café
, build your own plant-based bowl at
Zaka Bowl
, and don't miss the amazing smoothies at
Two Vegan Sistas
.
10. Sacramento, CA
California is known for its variety of vegan options, and Sacramento is no exception!
Stop by
Mother
for the carrot-nut burger and salted chocolate chip cookies, try the roasted veggie crepe at
Veg Cafe & Bar
, and pick up some lemongrass tofu at
Huong Sen Tofu
.
11. St. Louis, MO
With nearly 70 meat-free restaurants, St. Louis is a great place to find tasty vegan food.
Check out the mouthwatering vegan baked goods at
Sweet Art
, grab a jackfruit Rueben at
PuraVegan Cafe
, and don't miss the banh mi tacos at
Lulu's Local Eatery
!
12. Boulder, CO
While Denver is an incredibly veg-friendly city, Boulder is a tough competitor.
Grab a veggie burger at
Julia's Kitchen
, and try one of the amazing tropical sunshine smoothies at
Thrive
. Boulder is also home to a
Native Foods
, a fast-food restaurant with an all-vegan menu!
— Want more?
Click here
for a list of the most veg-friendly cities in the world.