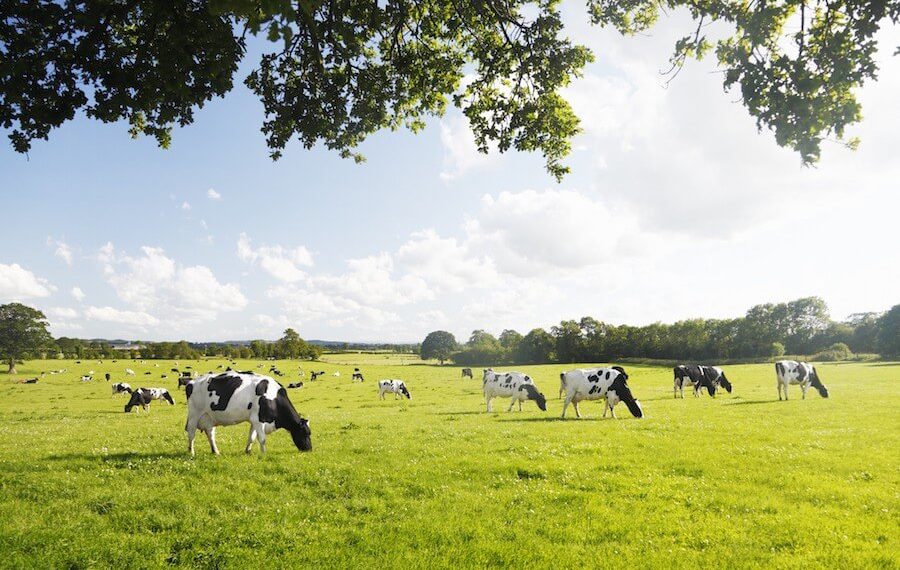 WOW!! The Herbivorous Butcher Will Open Their Own Farmed Animal Sanctuary
Sarah Von Alt
Early last year, America's first-ever vegan butcher shop, The Herbivorous Butcher, opened its doors in Minneapolis!
Run by brother and sister duo Aubry and Kale Walch, the shop made headlines all year and was even featured on the Food Network program Diners, Drive-Ins and Dives.
Now they've announced plans to open Herbivorous Acres, a nonprofit farmed animal sanctuary that will provide a lifelong home for animals who have been abused and neglected.
A recent post on their site explains:
The sanctuary will ideally have approximately one hundred acres and be located in Minnesota. The sanctuary will not only provide a safe haven for neglected and abused farm animals, but will offer tiny houses for weekend rental, vegan cooking classes, yoga classes with the animals, vegan dinners on the farm, and more.
They plan to provide a loving home for a variety of farmed animals, including cows, pigs, chicken, and goats, and will take an active role in advocating for a humane plant-based diet. Currently they are fundraising in order to secure land for the farm in Minnesota.
If their incredibly popular butcher shop is any indication, this new endeavor is sure to help change hearts and minds about farmed animals and their cruel treatment by the meat industry.
We can all take a stand for animals every time we sit down to eat by choosing animal-free foods.
Click here for delicious vegan recipes, meals ideas, and tips on making the switch.