Here Are the Best Vegan Ice Cream Flavors Money Can Buy
Sarah Von Alt
There's no question that vegan ice cream is more popular than ever. While some all-vegan brands have been around for years, several big names in the ice cream business have recently decided to capitalize on the growing demand for dairy-free alternatives.
And since it's officially ice cream season, and so many incredible new options are popping up all the time, we've compiled a list of some of the very best vegan ice cream flavors that money can buy in 2018!
Ben & Jerry's P.B. & Cookies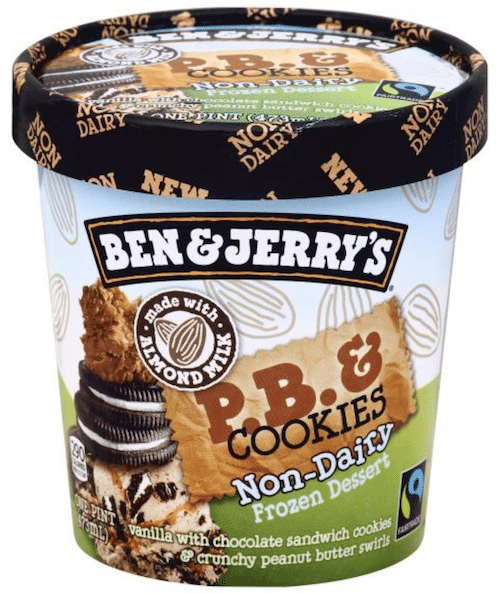 One of Ben & Jerry's first vegan offerings is also one of its best. This flavor has delicious vanilla ice cream, Oreo cookies, and peanut butter swirls.
Häagen-Dazs Mocha Chocolate Cookie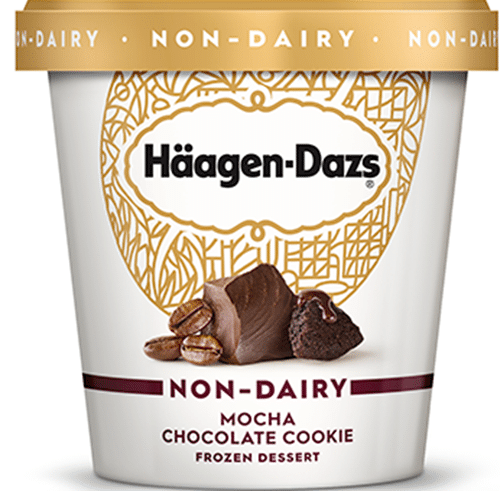 With crisp cookie crumbs, rich Belgian chocolate, and bold coffee, this Häagen-Dazs flavor is decadent AF.
So Delicious Peanut Butter Zig Zag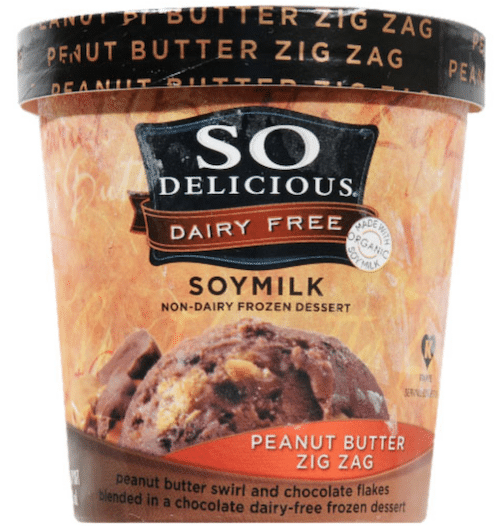 Made with soy milk, this flavor is an oldie but goodie—with chocolate ice cream, peanut butter, and chocolate flakes.
Ben & Jerry's Cherry Garcia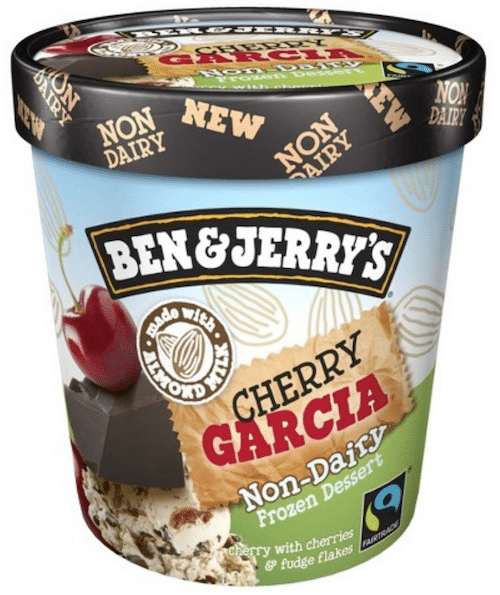 Made with almond milk and loaded with cherries and chocolate, this classic flavor has finally been veganized!
Coconut Bliss Mint Galactica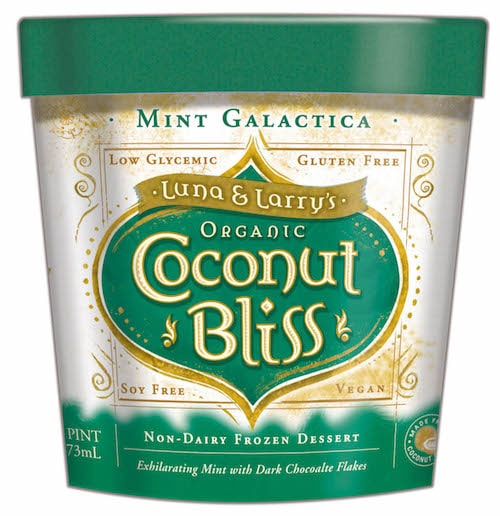 This flavor is out of this world! Creamy vanilla coconut ice cream is blended with exhilarating mint and chocolate flakes.
Breyers Vanilla Peanut Butter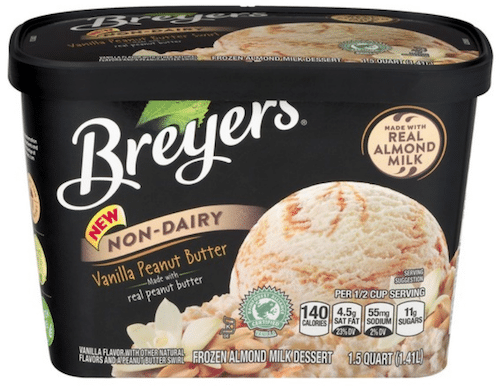 Even Breyers is throwing its hat into the dairy-free game! This flavor is made with almond milk and real vanilla—and is loaded with creamy peanut butter.
So Delicious Salted Caramel Cluster Cashew Ice Cream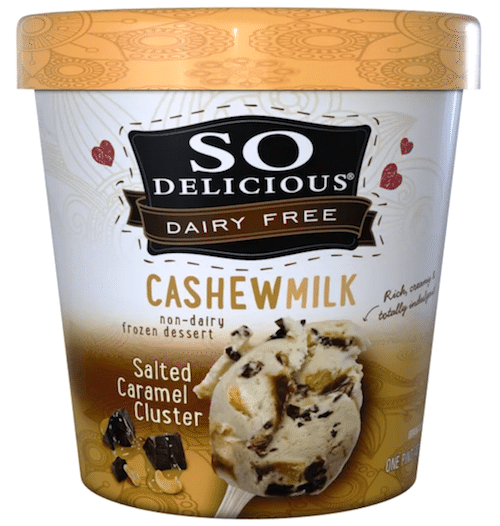 This decadent flavor is sweet and a little salty and made with creamy cashew milk!
Häagen-Dazs Dark Chocolate Crunchy Peanut Butter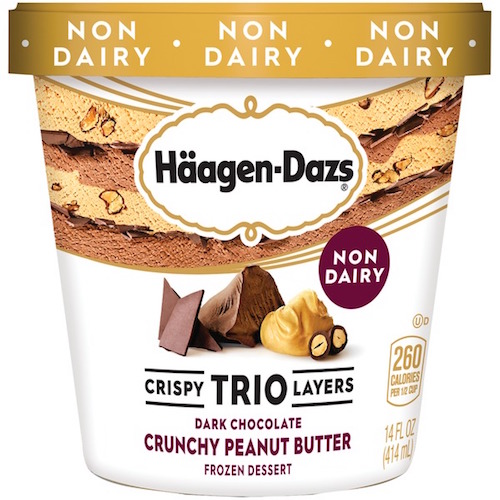 Another impressive flavor from Häagen-Dazs—the crunchy chocolate and rich peanut butter will have you asking why you didn't ditch dairy sooner.
Coconut Bliss Ginger Cookie Caramel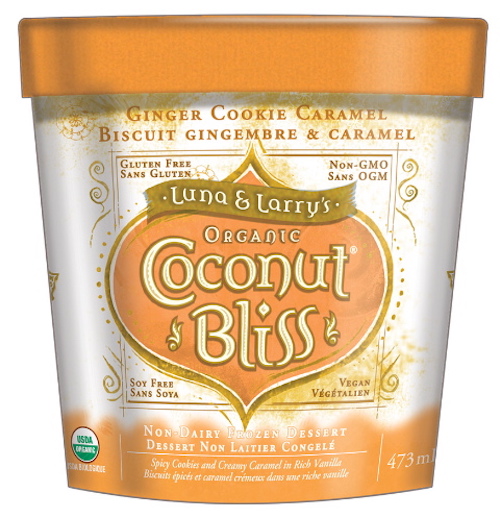 Made with coconut milk, spicy ginger cookie bites, and creamy caramel, this unique flavor is freaking delicious!
So Delicious Chocolate Drizzled Bananas Foster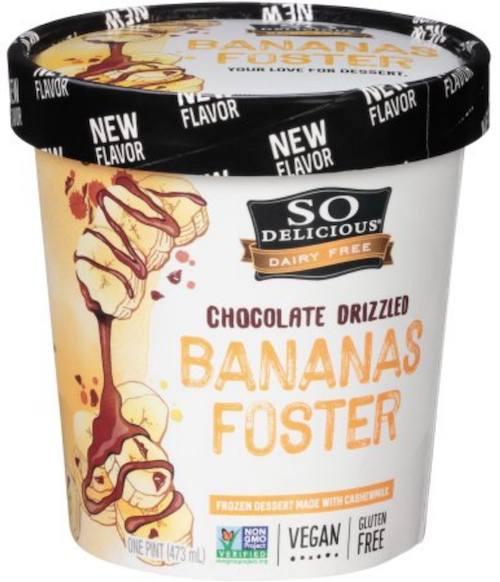 One of the newest flavors from So Delicious, this banana-vanilla variety is made with cashew milk and loaded with chocolate chips.
—
Want more? Check out this badass vegan ice cream sandwich hack:
Click here for 17 mouthwatering recipes for making your own vegan ice cream!