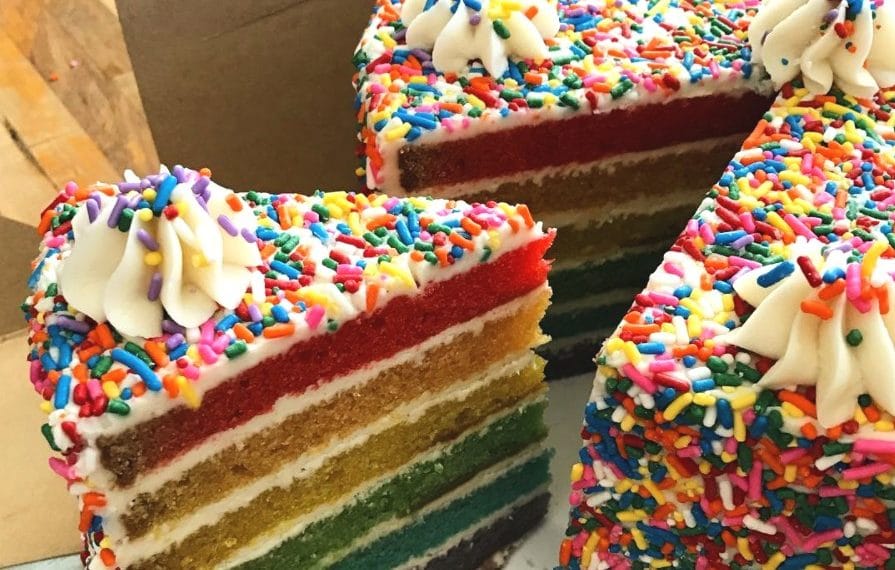 Here Are 10 Badass Vegan Bakeries You Might Not Have Heard Of
Sarah Von Alt
Chicago is about to get its first all-vegan bakery: Pie, Pie, My Darling.
Run by Heather Bodine-Lederman, the bakery has already built a name (and reputation) for itself through pop-up markets and special-order pickups. Vegans in the Windy City are now ready for a brick-and-mortar location to satisfy their sweet tooth!
Eater
explains:
She started out concentrating on pies, but has expanded to cakes, including cheesecakes. When the bakery opens, she wants to make cookies, breakfast pastries, cake and pie shakes, and savory pies. Bodine-Lederman envisions selling grab-and-go items, too.
But this highly anticipated shop is far from the only place vegans can pick up cruelty-free cake or cookies.
Here are a few of our favorite vegan bakeries:
Parlour Bakery (Ft. Lauderdale, FL)
Cake donuts, pop tarts, cupcakes, and empanadas are some of the delectable menu items!
Erin McKenna's Bakery (New York, Los Angeles, and Orlando)
This bakery offers a variety of treats that are vegan AND gluten-free, including brownie cupcakes!
Bunners (Toronto, ON)

Grab one of their impressive cheesecakes, cinnamon buns, muffins, or funfetti cakes!!
Mud Pie Vegan Bakery (Kansas City, MO)
Try a variety of cakes and cupcakes, including several gluten-free options at this Kansas City favorite.
Mister Nice Guy Bakeshop (Ascot Vale, VIC)
Don't miss their bronuts (brioche donuts) in caramel, fruity pebbles, or snickers flavor!
Pattycake Bakery (Columbus, OH)

Be sure to try one of their show-stopping whoopie pies or a local favorite: buckeye bars!
Sophie Sucrée (Montréal, QC)

Try the chocolate hazelnut brownie or a red velvet cupcake. If you're in the mood for something savory, grab a spinach "feta" puff pastry!
Sweet Freedom Bakery (Philadelphia, PA)
Enjoy a double mint chocolate chip cookie or a lemon blueberry cupcake. If you're local, sign up for their Treat of the Month Club!

Ms. Cupcake (London, UK)

London's first 100 percent vegan bakery offers decadent cakes, cookies, brownies, and cookie sandwiches!
— Want more?
Click here
for 13 insanely delicious vegan desserts.