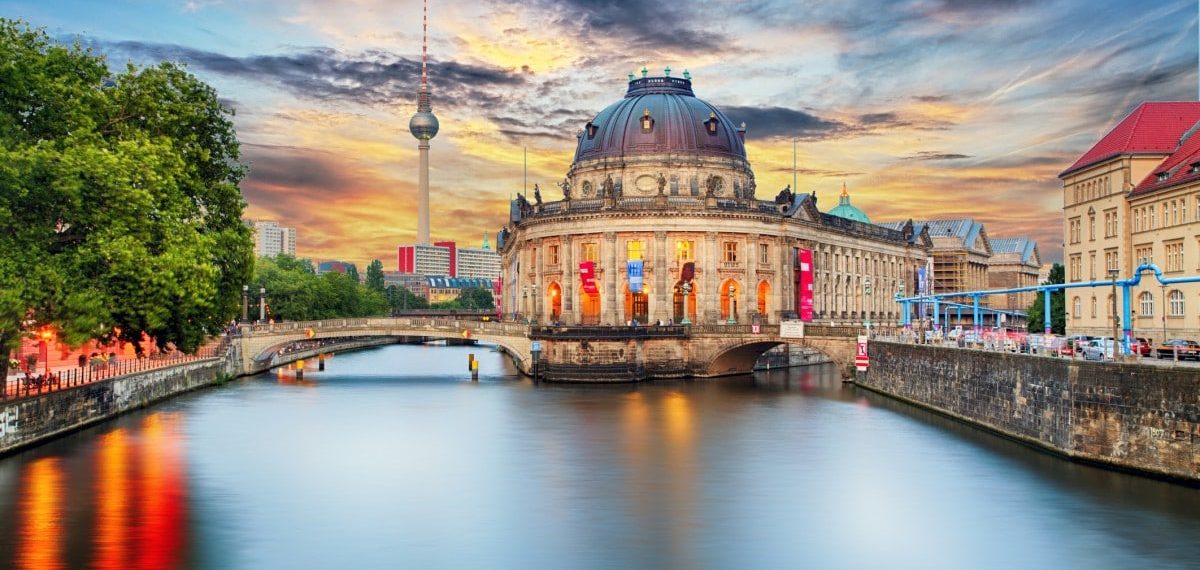 Why Berlin Might Just Be the Most Vegan-Friendly City in Europe
Sarah Von Alt
Long considered big meat eaters, young German consumers are increasingly interested in animal welfare and the environment, which is reflected in their decreasing meat consumption.
In fact, up to 15 percent of 16- to 24-year-old Germans consider themselves vegetarian, and 18 percent in this age range purchase meat alternatives. A local news source reports:
And in the German capital, veganism is in. Along with the 80,000 vegans now estimated to live in the city are butchers, singles nights and fast food restaurants — all part of a movement. That movement is continuing to grow — sometimes, a bit too quickly. Earlier this year, police were called in to break up a huge crowd at a new vegan diner that opened in Berlin's hip Neukölln district.
Boasting more than 50 all-vegan restaurants, butcher shops, and more, the German capital is among the most vegan-friendly cities in the world. In fact, the owner of Veganz, an all-vegan supermarket chain, now boasts a goal of opening 60 more stores by 2020 due to popular demand!
Even the 200-year-old Oktoberfest, a meat-laden annual German beer festival, has taken notice and is offering delicious vegan versions of traditional favorites.
Sebastian Joy of Vebu, Germany's largest vegan organization, explains: "If you really want to be cool in Berlin, you've got to be vegan."
As more and more people move away from meat, there's never been a better time to add more vegetarian foods to your diet. Click here to order your FREE Vegetarian Starter Guide.