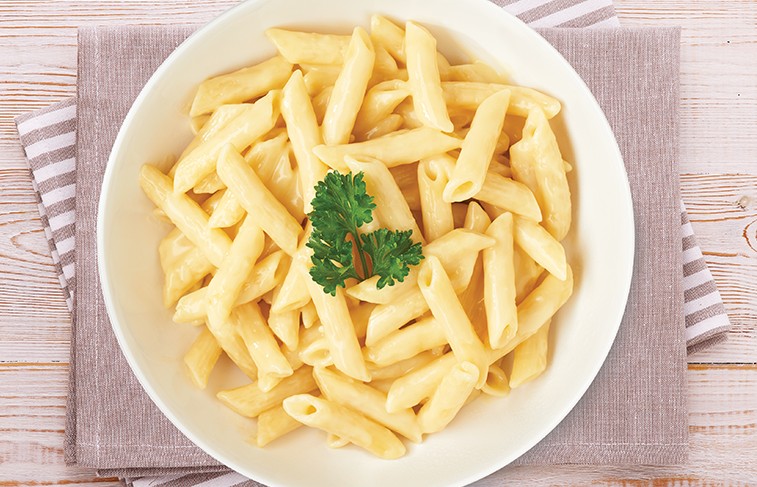 We Finally Got Our Hands on the New Mac 'n Chao From Field Roast
Sarah Von Alt
Known for its mouthwatering roasts and delicious sausages, Field Roast has made a name for itself among plant-based food companies.
And earlier this year at the Natural Products Expo, this beloved company announced 10 brand-new products that will hit stores in 2017, including the much-anticipated Mac 'n Chao!
But what is it? Field Roast's website says:
It was only a matter of time before we became inspired to craft a rich, flavorful Mac 'n Chao. Tender pasta meets a deliciously rich sauce made with our Creamy Original or Tomato Cayenne Chao Slices. This instant classic has all the home-style goodness you grew up with, crafted completely from plant-based ingredients. Simply made, simply satisfying.
Creamy and flavorful, this new product is perfect for when you're short on time or just too lazy to cook (it's microwaveable!).
Here's what we thought:
Creamy Mac 'n Chao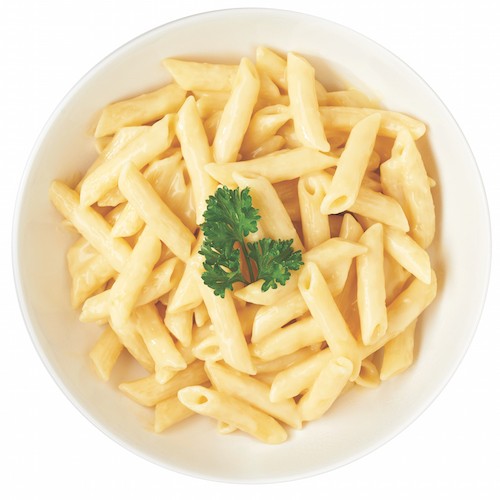 Very mild with a slight coconut taste, this variety would be great served with garlic bread, a side salad, or your favorite vegan chicken.
Chili Mac 'n Chao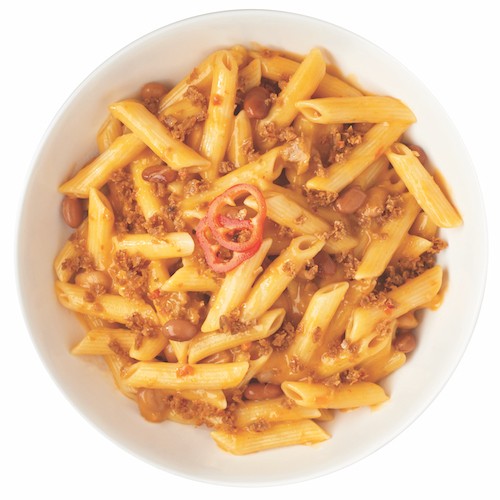 Much more flavorful than Creamy Mac 'n Chao, this variety includes Field Roast's Tomato Cayenne Chao cheese and chili made from FieldBurger crumbles. But beware: This one has a bit of spice!
The best part? This product is super easy to make, and there's none of the egregious animal cruelty that goes into dairy production.
They're hitting store shelves at the end of the month, so if your local grocer doesn't carry Field Roast yet, be sure to make a request! Click here to find Field Roast products near you.
Click here for a list of our favorite dairy-free products!