This Vegan Summer Camp Is Celebrating Its 10th Year Serving Change-Making Teens
Sarah Von Alt
Every summer, while countless kids are at science, sports, or dance camps, some ambitious teen activists gain the training and support to make an even greater difference at Youth Empowered Action (YEA) Camp.
Since 2009, YEA Camp has offered weeklong overnight sessions for young social justice advocates on both coasts. Youth aged 12–17 enjoy a unique opportunity to learn important activist skills, such as starting a school club, fundraising, using art and social media for social change, and communicating effectively (especially with people who disagree), to advance social issues they care about.
This year, the East Coast camp takes place in July in Charlton, Massachusetts, while the West Coast camp takes place in August in Idyllwild, California.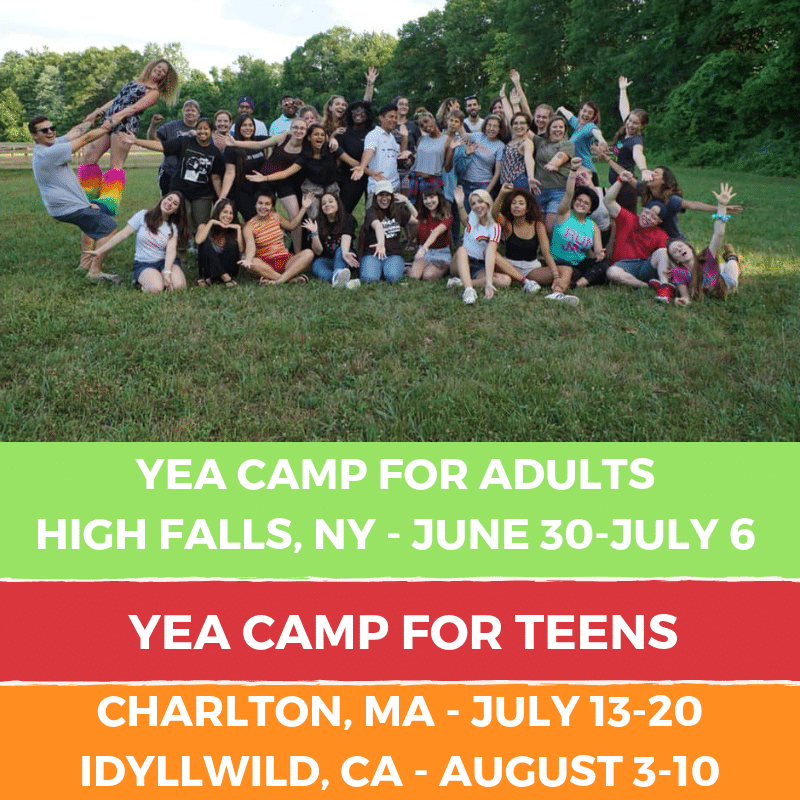 Our favorite part? Because YEA Camp aims to model sustainability and compassion, all the food served is vegan. Campers don't have to be vegetarian to attend, but with a plant-based chef as the camp cook, many are so impressed with the food that they're inspired to eat veg after camp!
In addition to its acclaimed teen camp, YEA is offering its second camp experience for adults at Woodstock Farm Sanctuary in upstate New York! The camp's website describes the adult camp:
In this unforgettable week, we blend the best elements of a silly and heartwarming summer camp, a rejuvenating retreat, and a transformational activist training to help you on your change-making path for years to come. Our proven curriculum focuses on building knowledge, skills, confidence, and community—essential for any activist!
Campers who are passionate about improving the world travel from all over the country for this unique program. To find out more about YEA Camp or to apply, please visit YeaCamp.org.