This Is Why You'll See More Vegan Options at Starbucks This Year
New vegan offerings at Starbucks seem to be popping up all the time. I mean, in the past few months, the chain has rolled out a completely plant-based lunch bowl, announced plans to offer an almond-milk version of its famed bottled Frappuccinos, and even started selling vegan cupcakes at select Florida locations.
VegNews explains:
Starbucks released its quarter-earning report last week, which showed that the coffeehouse giant fell short of its estimated profits. During an analyst call, CEO Kevin Johnson revealed Starbucks' strategy to lift sales is to shift focus toward developing more plant-based beverage and food options.
That's right. Starbucks will work to add even more vegan options in the future! According to Business Insider, CEO Kevin Johnson told analysts, "Plant-based beverages and alternatives [are a] big area of opportunity for us, and our customers are asking for it."
As the popularity of veg eating continues to rise, this should come as no surprise. Earlier this year, a survey by Harris Poll on behalf of the Vegetarian Resource Group found that 37 percent of the more than 2,000 people surveyed always or sometimes eat veg meals when they go out to restaurants.
As we all know, a little praise and encouragement never hurts, so please take a moment to thank Starbucks and ask for even more vegan menu options! You can leave a Facebook message here.
Not veg yet? With the growing number of delicious vegan options already on restaurant and cafe menus far and wide, there's never been a better time to make the switch. Click here for a list of our favorite veg options at a chain restaurant near you.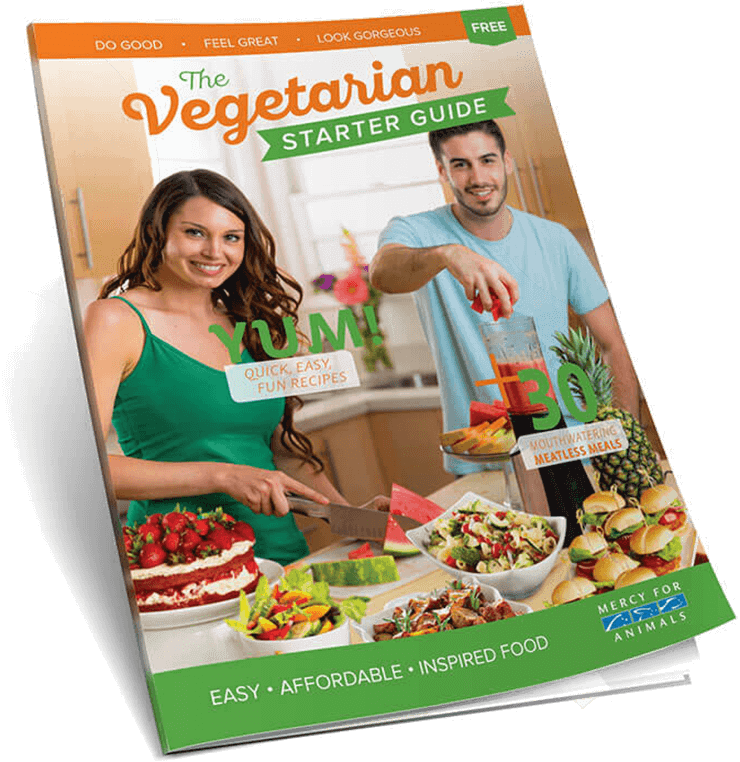 Get Your Free Vegetarian Starter Guide