10 Vegan-Friendly Items to Make Staying Home Easier
Hannah Bugga
These days, many of us find ourselves spending a lot more time indoors. While many things are out of our control, we can make little changes to ensure our homes are as comfortable as possible.
All of the following 10 products come from completely vegan, cruelty-free brands. And—if you purchase items from Mercy For Animals—you can feel good knowing you are supporting our vital work.
Pig Mask Cover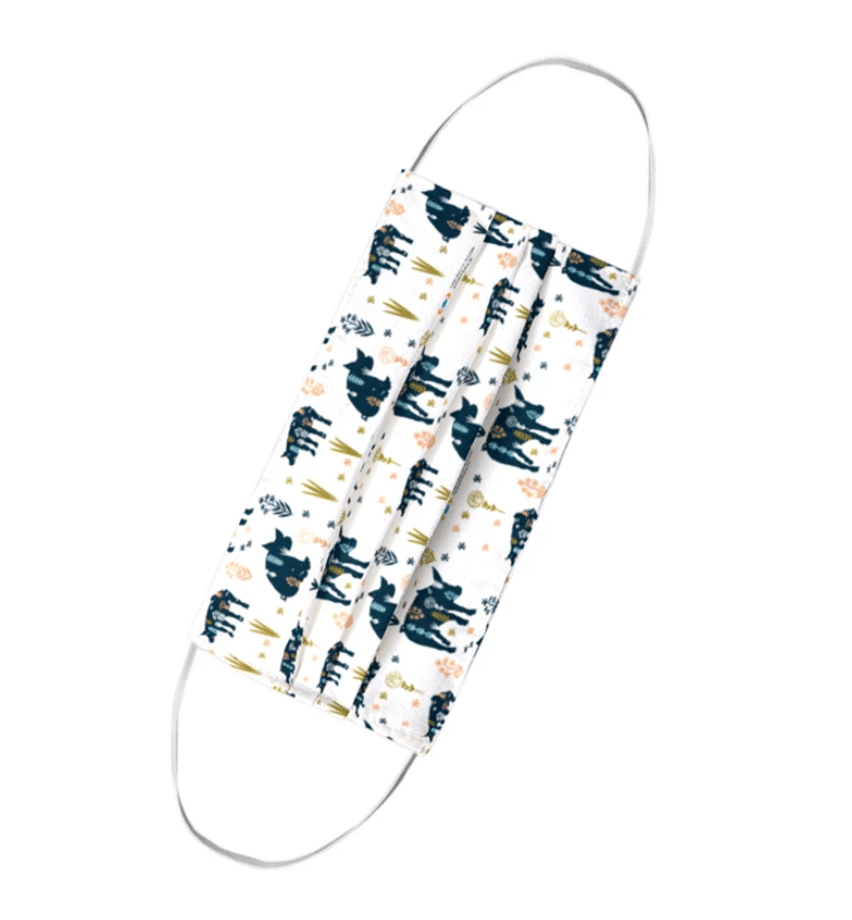 Staying safe never looked so good! This adorable mask serves as a fabric face cover or holds a medical mask in its slip-through pocket. Also check out the cow pattern version and "vegan" version!
'Nice to Animals' Pullover Hoodie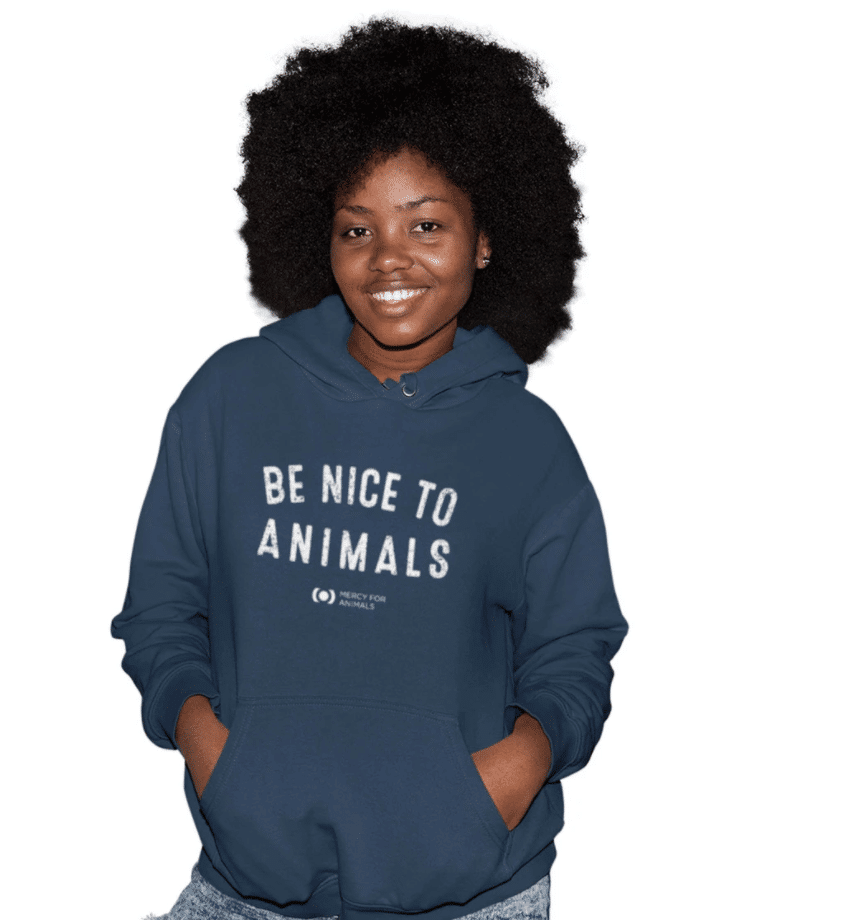 This pullover hoodie not only reminds everyone to be nice to animals but is perfect for weekends lounging on the couch with a tasty vegan snack.
'Kindness' Throw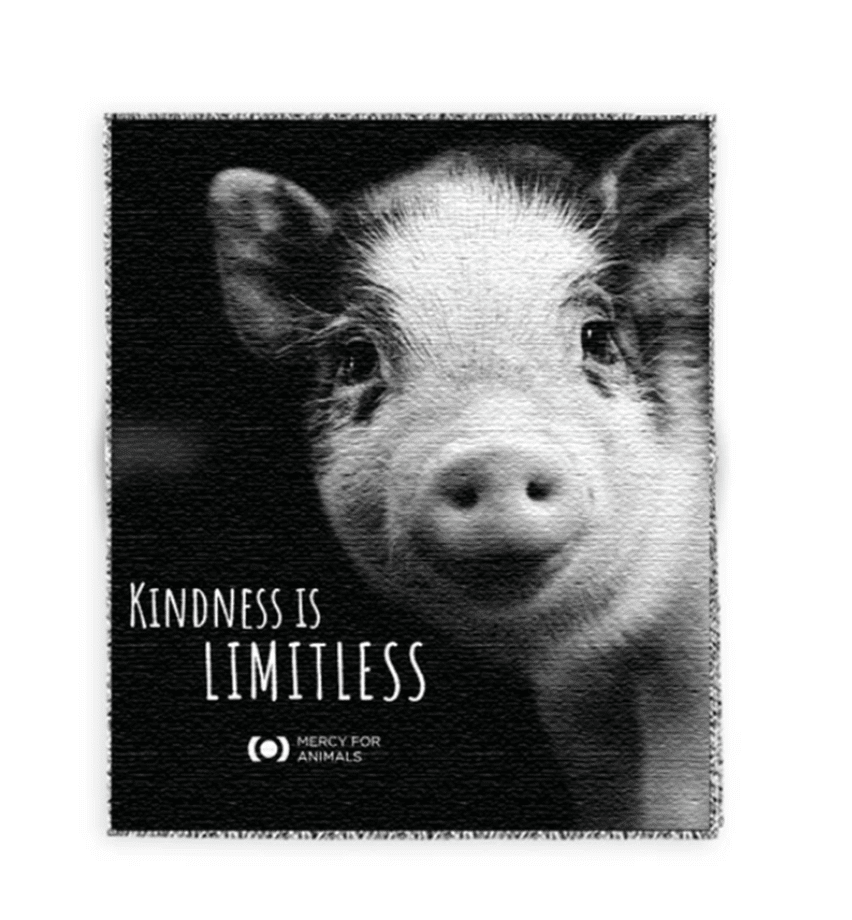 Get ready to snuggle! This soft, cuddly throw blanket boasts a picture that speaks a thousand words. Made from 100 percent cotton pre-dyed yarns, it's designed to be durable and not to fade.
Clarifying Masque and Scrub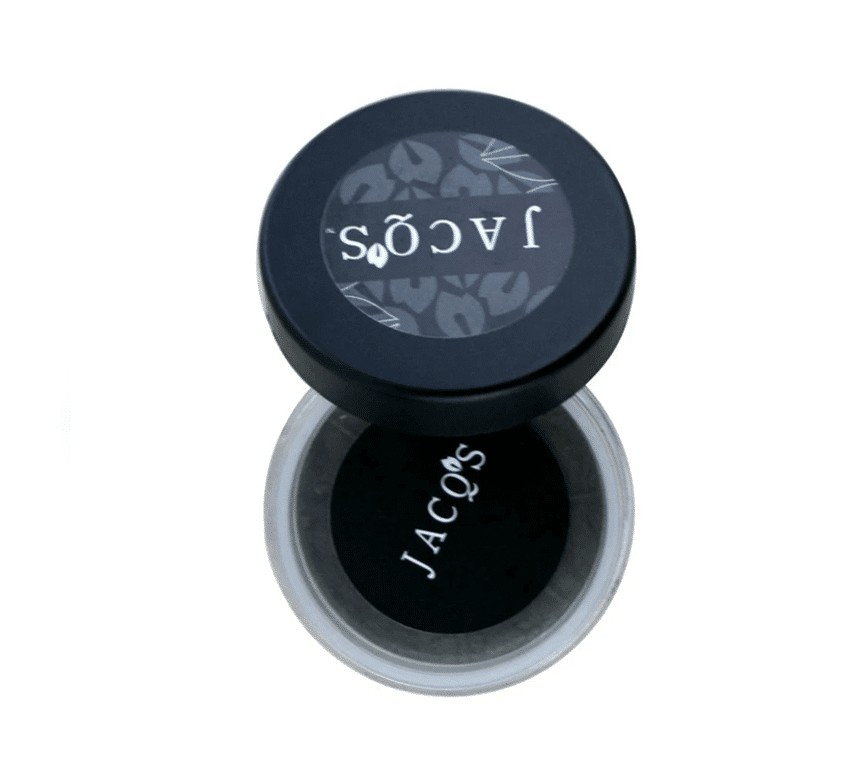 This decadent, cruelty-free face masque packs minerals, botanical peptides, and rich clays. The company says that these help bring oxygen into skin cells. It's a wonderful way to treat yourself after a long day.
Animal Parade Mug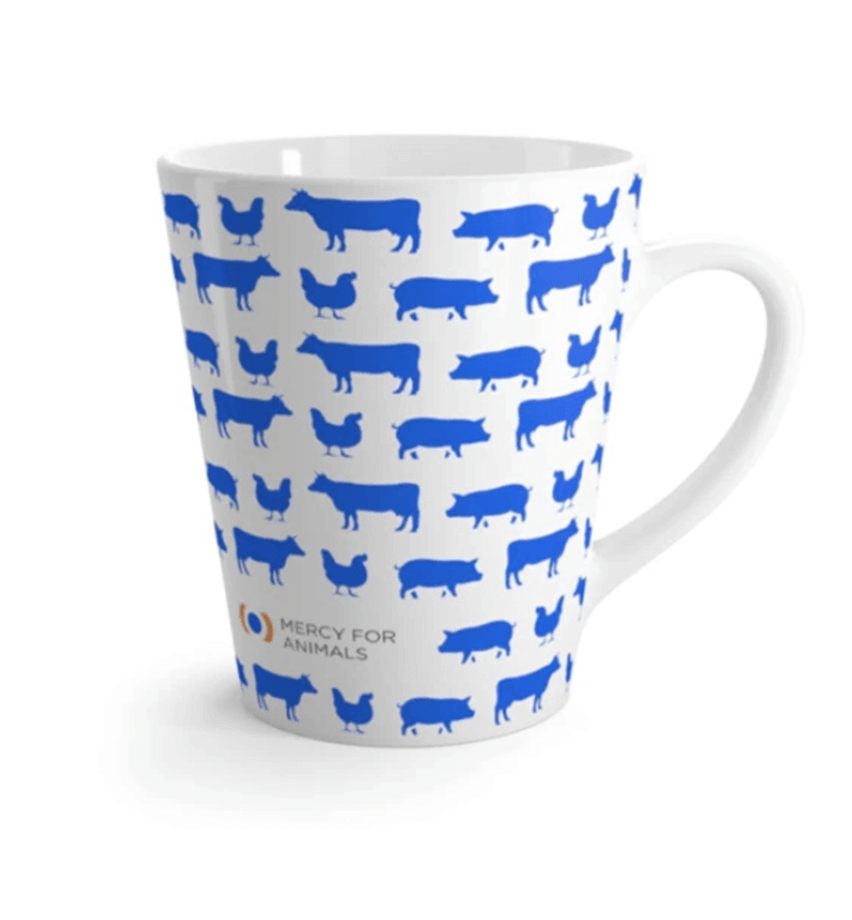 Sipping tea, coffee, or a plant-based latte from this adorable mug during video meetings is the perfect way to show the world your love for animals.
90s Reversible Crop Top Tee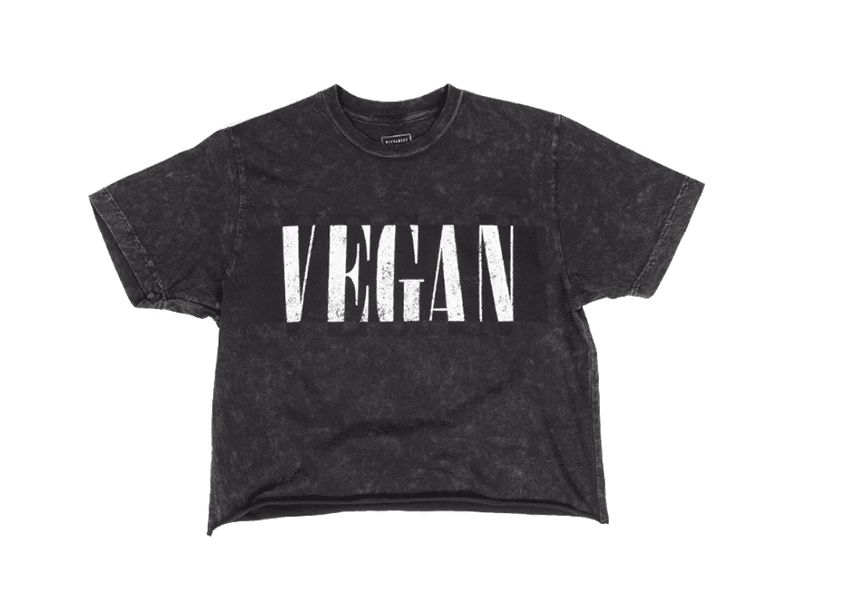 Bring back the 90s by slipping into this soft mineral-wash crop tee! Custom made and dyed from scratch, this comfy shirt is reversible to fit your mood.
Upcycled-Bottle Vegan Candle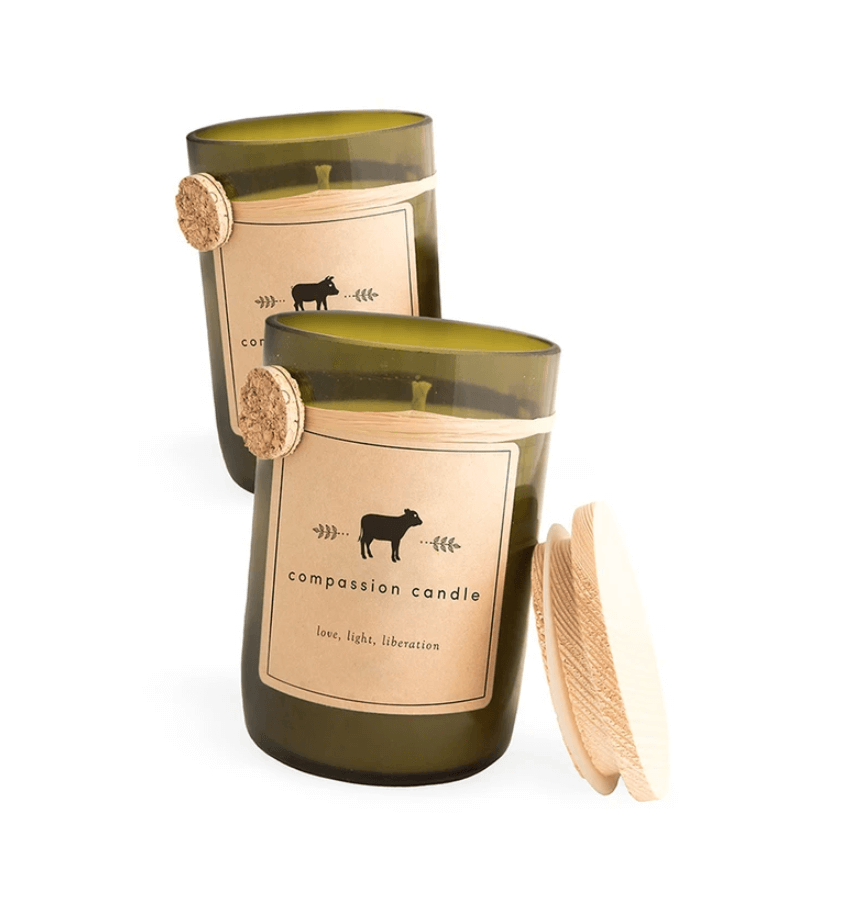 Ready to turn your home into a sanctuary? Set the mood by lighting one of these fragrant candles made from recycled bottles and premium vegan soy wax.
Gray Hoodie with Logo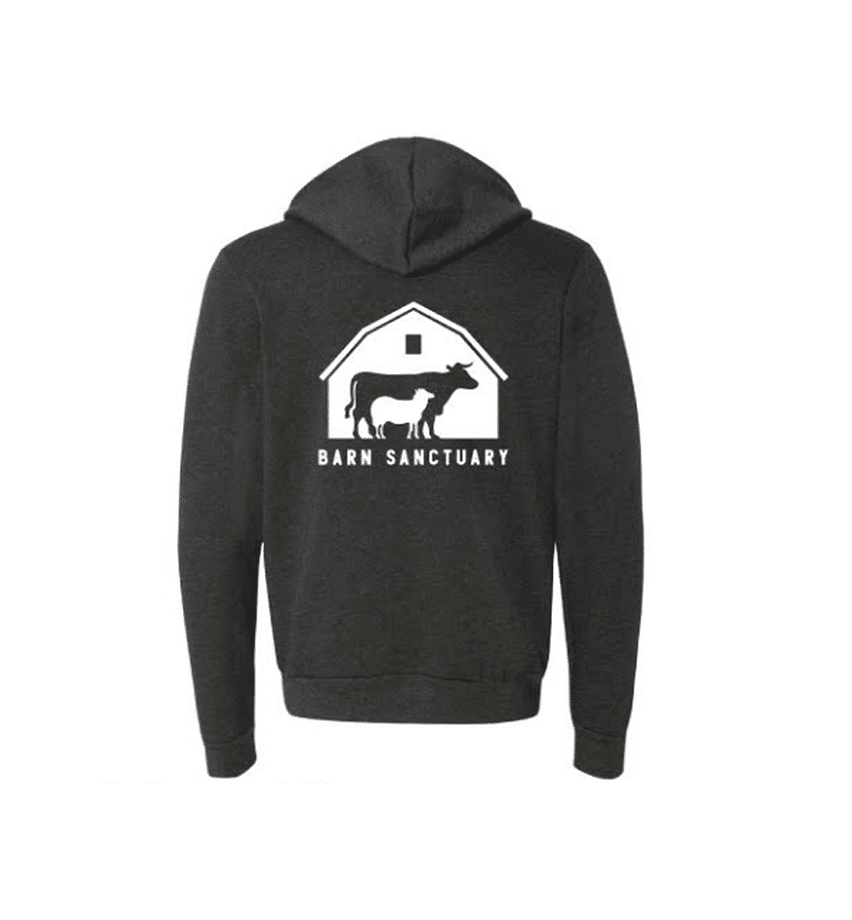 This supersoft, dark gray hoodie has front pockets and rocks the logo for Barn Sanctuary, a Michigan-based farmed animal sanctuary that has its own show on Animal Planet!
'Love All Animals' Pillows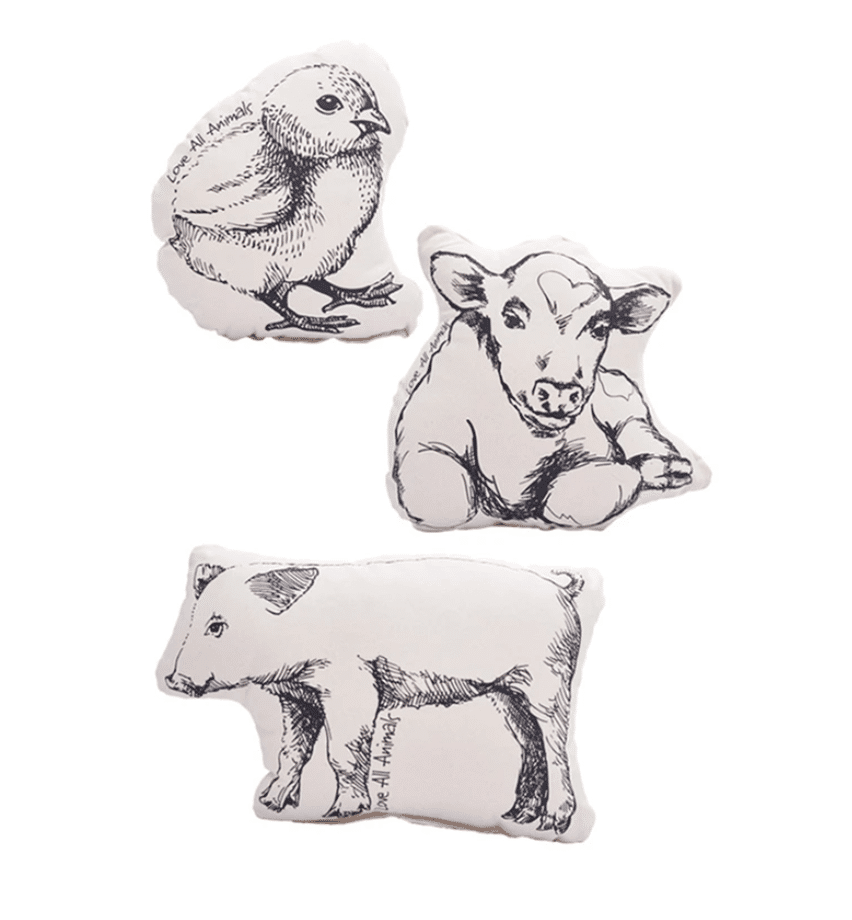 Pile your couch high with these adorable baby animal pillows! Crafted from natural cotton and hand-sewn, these cuties will blend in with any decor and bring a smile to your face. 
Pawj Slippers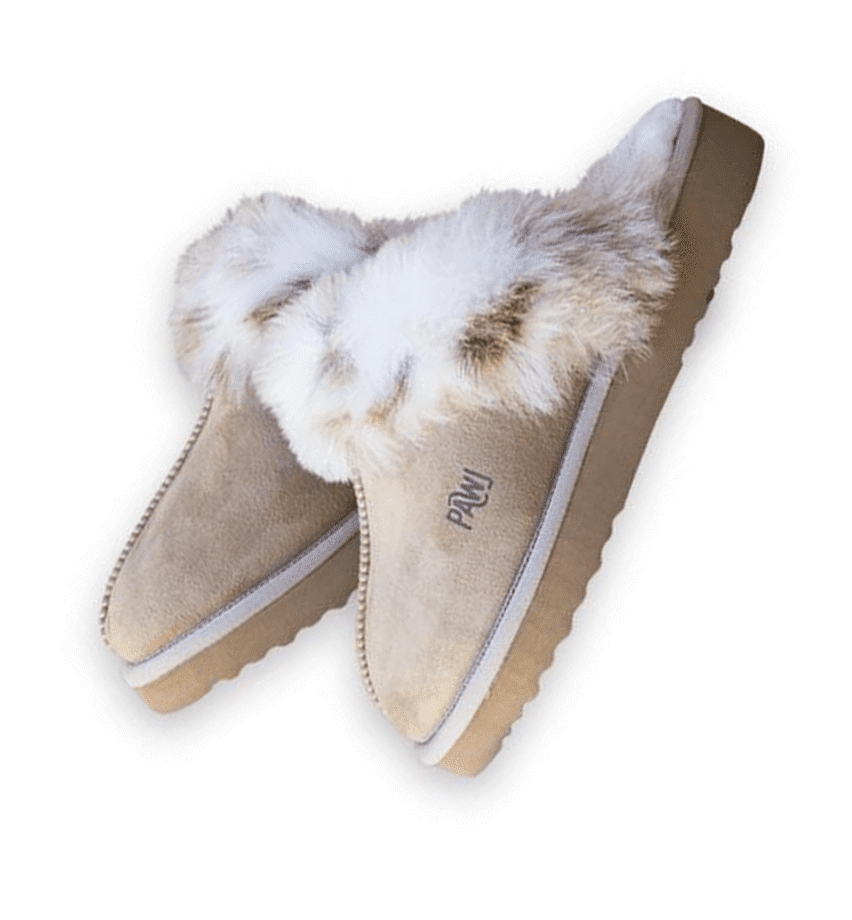 A perk of spending more time in your home? Ditching your shoes for comfy slippers! All of Pawj's products are 100 percent vegan—made with synthetic suede and faux fur.
Looking for more helpful tips? We've handpicked recipes, activities, and easy actions to take for animals and vegan businesses while you're practicing social distancing! Check them out at AtHomeActivist.com.