10 Vegan-Friendly Holiday Gifts You Can Order from Your Couch
Hannah Bugga
While we may be celebrating a bit differently this holiday season, many of us will still buy presents for our loved ones. If you're looking for the perfect vegan-friendly holiday gift for a compassionate person in your life, you have come to the right place. The gifts below are all certified vegan, and many come from Mercy For Animals' online store, which means all the proceeds directly support our work to protect animals. Happy shopping!
'Embrace' Mug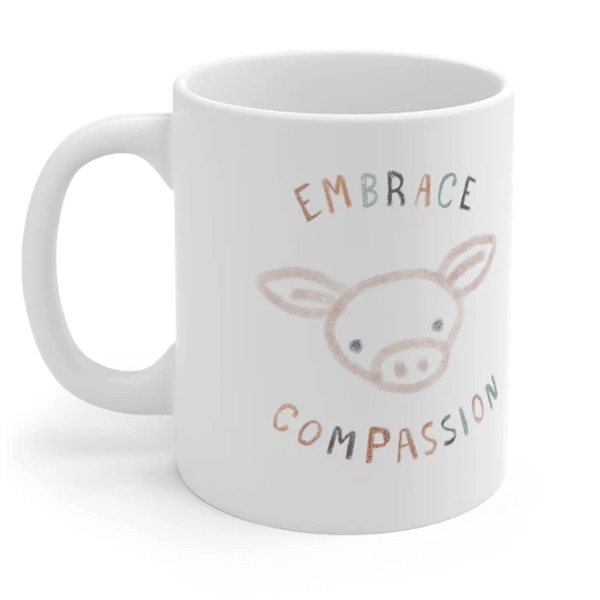 This charming mug is a new addition to the Mercy For Animals store and looks wonderful on any dining table. As durable as it is adorable, this ceramic mug is the ideal gift for any coffee or tea lover.
The Friendly Vegan Cookbook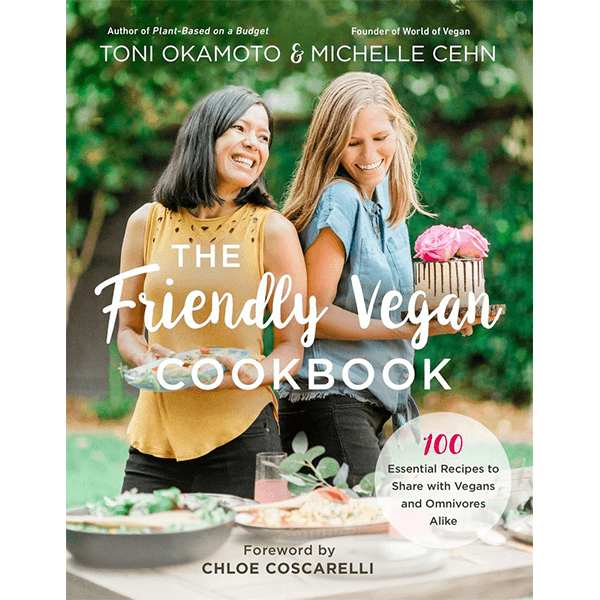 The Friendly Vegan Cookbook: 100 Essential Recipes to Share with Vegans and Omnivores Alike, is authored by Michelle Cehn and Toni Okamoto. Boasting delicious plant-based recipes like corn chowder, stuffing, and pumpkin-chocolate pie, this cookbook is the perfect addition to any bookshelf.
'Love Them All' Playing Cards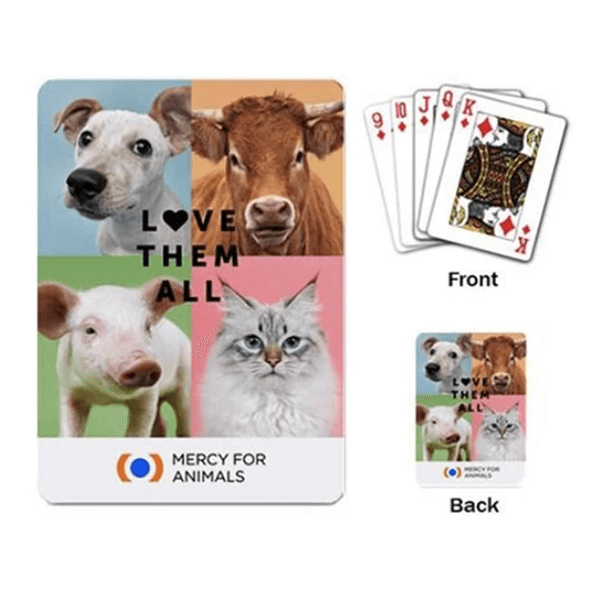 When you play with these playing cards, everyone's a winner! With a message of compassion stamped on the back, these cards remind everyone to love all animals big and small. They are a wonderful gift for parents, siblings, friends, neighbors, or co-workers.
Vegan Meal-Delivery Subscription
During these uncertain times, a lot of us find ourselves making more meals at home! Now may be the perfect time to help your friend or family member experiment with vegan meal-delivery services. While there are plenty to choose from, here are a few that we love.
Mercy For Animals Three-Ring Key Chain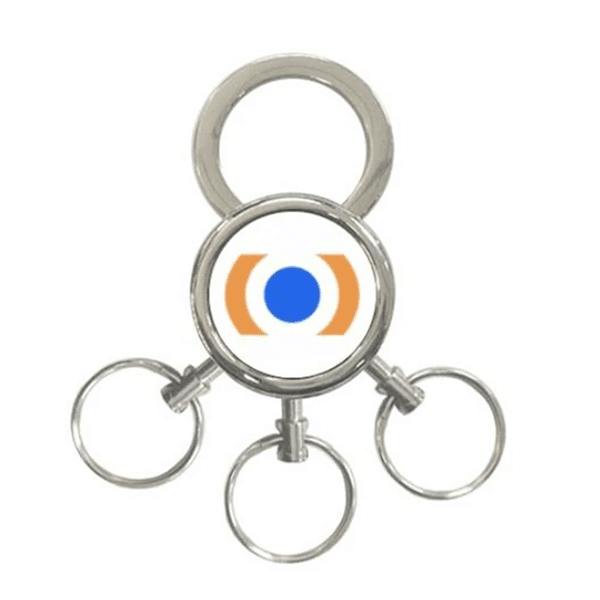 Searching for the perfect stocking stuffer? Look no further! This key chain proudly declares that you—or whoever you gift it to—are a Mercy For Animals supporter and friend.
Zero-Waste Starter Kit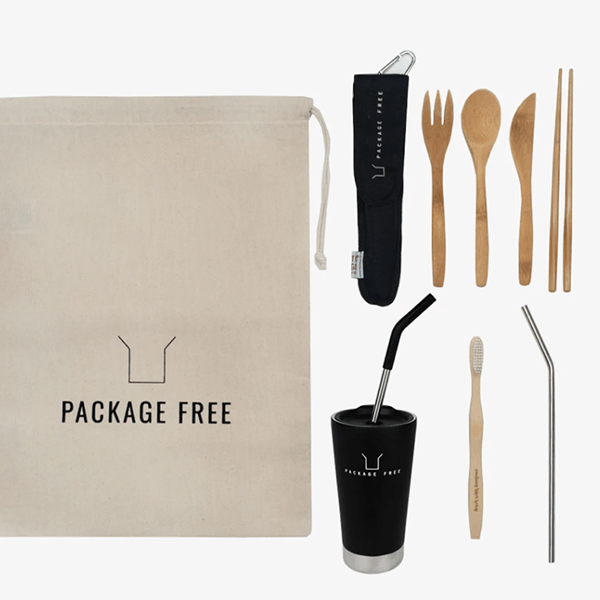 This handy starter kit can lead your conscientious friend or family member down the path of zero waste! Small but powerful, the kit includes some essentials that make replacing plastic forks, knives, and straws easy.
Ewe-nique Puffer Jacket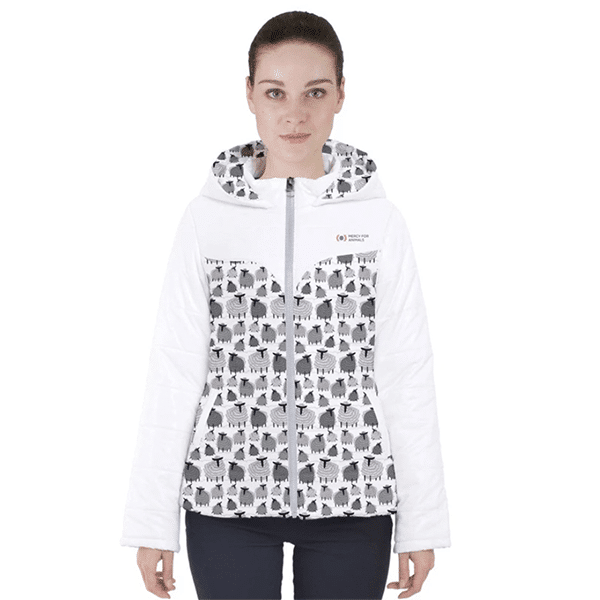 This jacket not only looks amazing (hello, charming sheep pattern!) but is extremely weather-resistant! Rain, snow, or shine, this is the gift that keeps giving.
Indoor Herb-Garden Starter Kit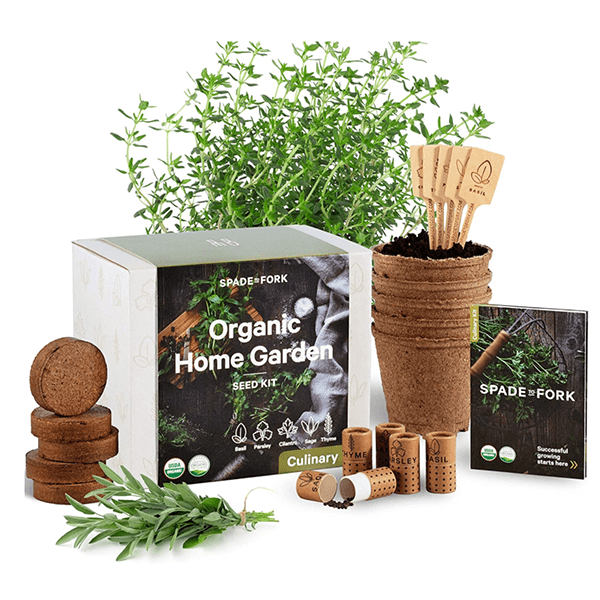 This herb-garden starter kit is the ideal gift for the plant-based chef in your life. Certified organic and non-GMO, this thoughtful present comes with potting soil, pots, and plenty of herb seeds.
'Friend' Tote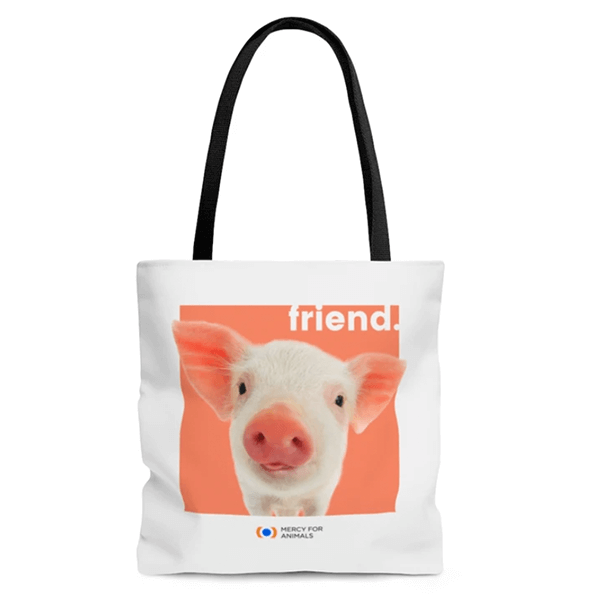 This sturdy, high-quality tote comes in three sizes, and you can choose between a sweet pig or a silly cow image. The tote is the perfect gift for anyone who loves animals and wants to zip around town in style.
2020 Mercy For Animals Holiday Cards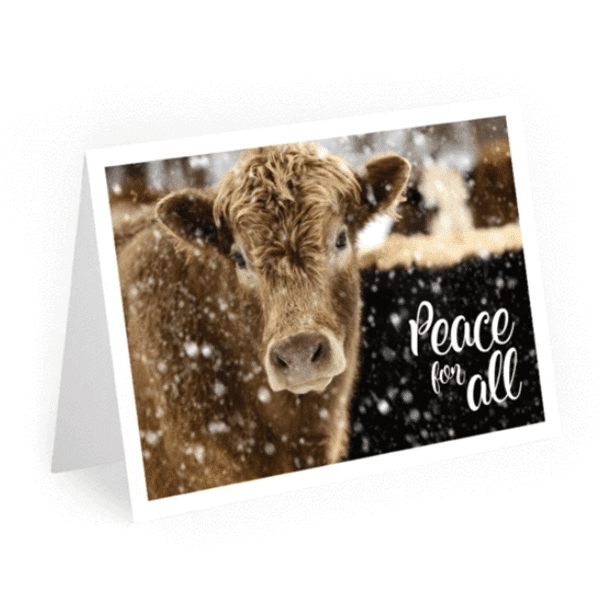 No gift is complete without a heartfelt card! Spread the message of love and hope this holiday season by sending your friends and family this adorable farmed animal card.
Now that your shopping is complete, you can plan your holiday meal—even if it's a meal for one! Check out these delicious plant-based roasts and irresistible vegan appetizers.
*Production and shipping times on Mercy For Animals items may vary and are not guaranteed.