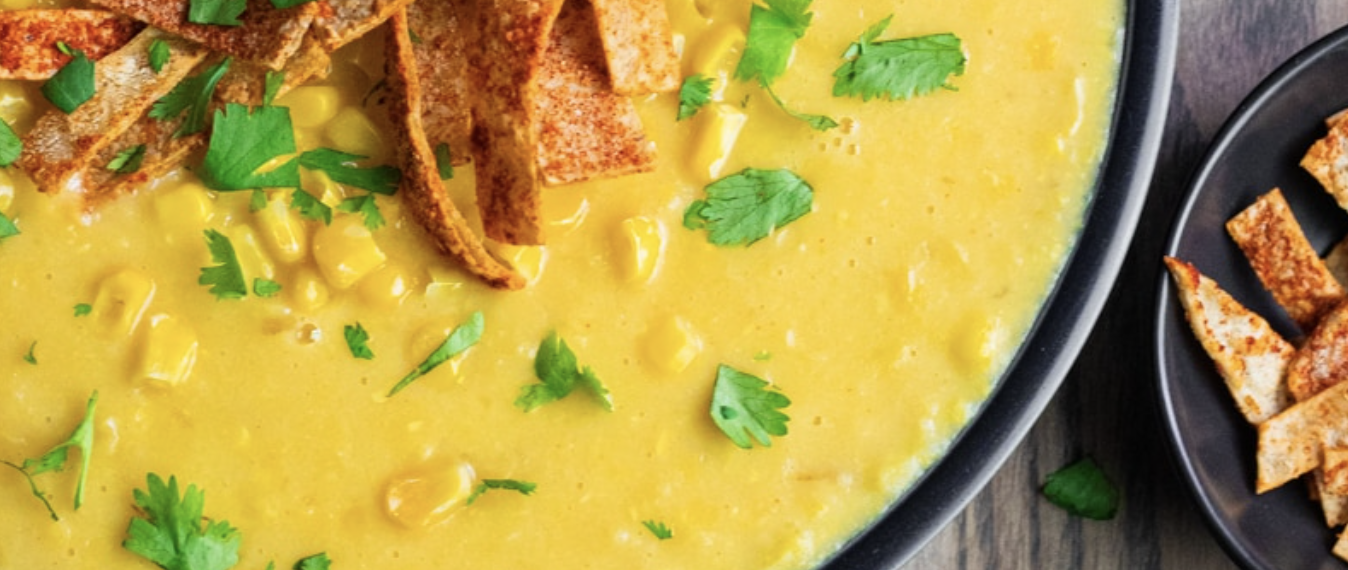 It's Corn! 9 Corntastic Vegan Corn Recipes You Have to Try
Kimberly Johnson
Lend us your ears, because we're here to share a few kernels of truth about one of our favorite foods—corn! 🌽 High in dietary fiber and rich in antioxidants, it can be grown all over the world (excluding Antarctica) and has a ton of uses. Amaiz-ing, right? Not only is corn delicious—it's also used as biofuel, biodegradable packing material, and raw material in various industries. We can't imagine a more beautiful thing! 
Here are nine easy vegan corn recipes that'll inspire you to eat this super staple every day: 
Vegan nachos and vegan elote—need we say more? You need these in your life ASAP.
Looking for a change from tomato-based salsas? This fresh corn salsa features sweet corn, red bell pepper and onion, spicy jalapeño, and cilantro with lime juice mixed in.
This cashew-based, cheesy dip requires 10 ingredients and about an hour to prepare, but it's so worth the time and very simple to make. Don't forget the tortilla chips!
This list wouldn't be complete if we didn't include a salad. This recipe takes only 30 minutes and is perfect for grilled-veggie lovers. Add some chickpeas for extra protein. 
Moist, fluffy, and thick, this vegan cornbread is your chili's new best friend for life. You're going to want to bookmark this one.
This side dish featuring yummy and adorable baby corn is just as flavorful as it is quick to make. Bonus: You're likely to already have most of the ingredients in your kitchen.
This unique curry dish has plump kernels of sweet corn in every warm, comforting bite. Pair the curry with cauliflower rice for a veggie-packed, satisfying meal.
If you have an Instant Pot, this recipe is right up your alley. Luckily it can be made on a stovetop too. We'll be enjoying this creamy soup, made with fresh or frozen corn, all year round.
This fresh take on pizza features plant-based pesto, red peppers, onions, tomatoes, and the star of the show—corn! You can easily customize your pizza by adding more toppings or using any vegan pizza dough. 
—
We hope you love these easy vegan corn recipes as much as we do. Want more vegan recipes, dining tips, and plant-based news? Be sure to follow Mercy For Animals on Instagram!