9 Vegan Burger Recipes You'll Want to Make Over and Over
Hannah Bugga
When it comes to plant-based burgers, the options are endless. From quinoa and falafel to Buffalo sauce and jalapeños, billions of combinations are waiting to be tried. We've made things easy by compiling nine fantastic burger recipes that are guaranteed to be good.
What are you waiting for? Get in there!
Down Home Vegan BBQ Burger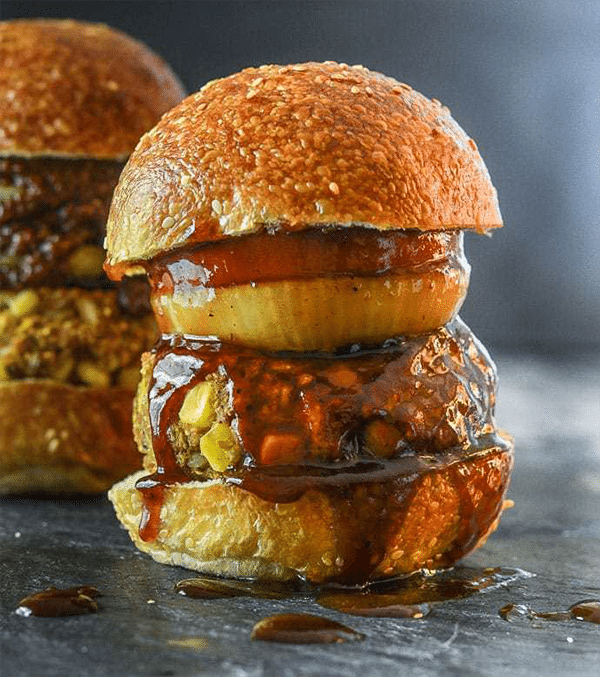 Is there anything more pure and good than the taste of barbecue? Fun to make and messy to eat, the Down Home Vegan Burger will make you fall in love. Nab the recipe here!
Vegan Cheesy Jalapeño Burgers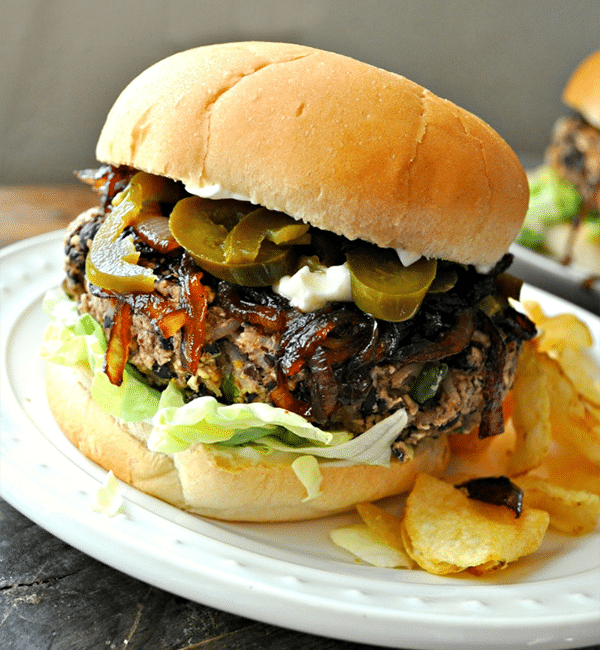 Spicy, cheesy, and packed with protein, this decadent plant-based burger keeps it healthy with smashed black beans, brown rice, and oats. The recipe awaits here.
Grilled Portobello Mushroom Burgers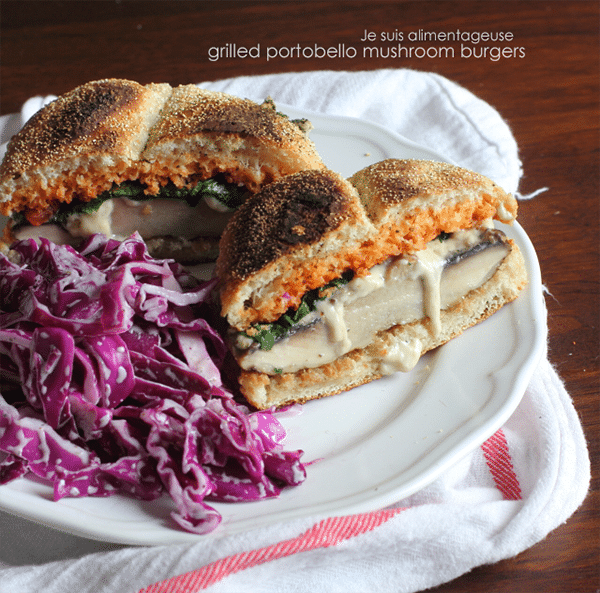 You'll never look at mushrooms the same way after trying this flavorful burger. Be the fungi (sorry, couldn't resist) at your next barbecue, and get the recipe here!
Mediterranean Hummus Burgers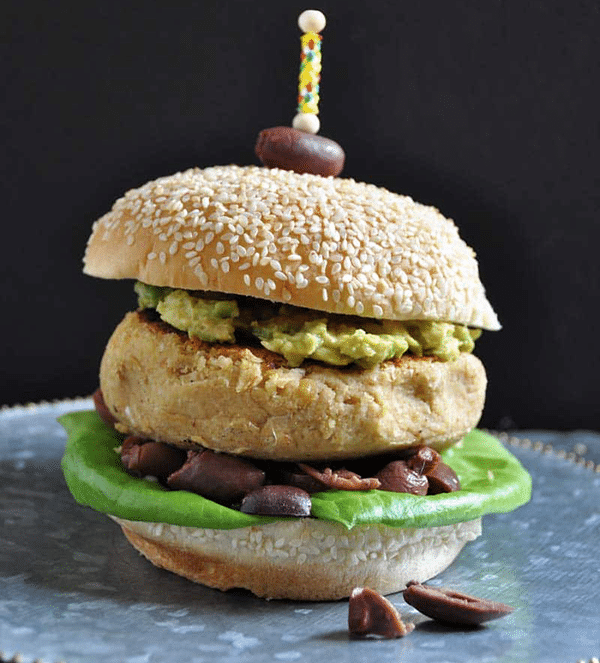 Can't you just picture the blue Mediterranean Sea stretched out in front of you? No? Well, you will see it when you bite into this Mediterranean hummus burger. Recipe here!
Vegan Chickpea and Quinoa Burger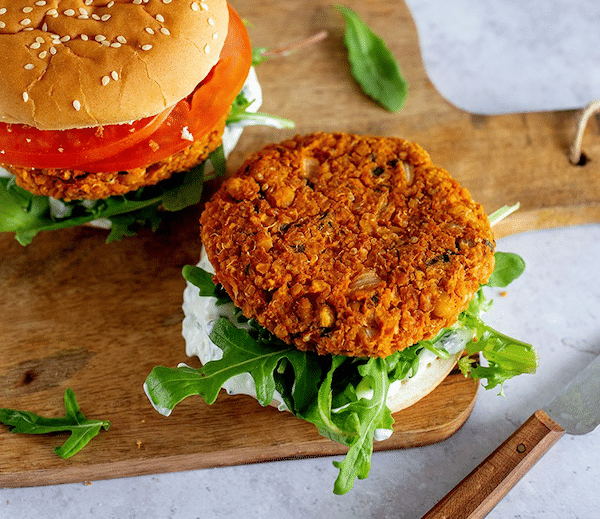 Flavored with chili flakes and fresh herbs, this healthy, fresh, summery burger gets its fantastic texture from quinoa and mashed chickpeas. Grab the recipe right here.
Vegan "Chicken" Garlic Slaw Burger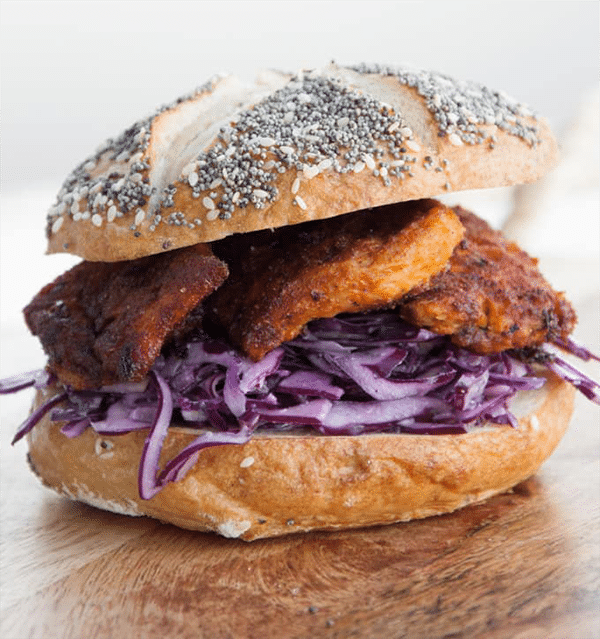 Combining textured vegetable protein and crunchy garlic slaw, this burger is a delight for your senses. Discover the magic by checking out the recipe here.
Kale Falafel Burgers With Rainbow Slaw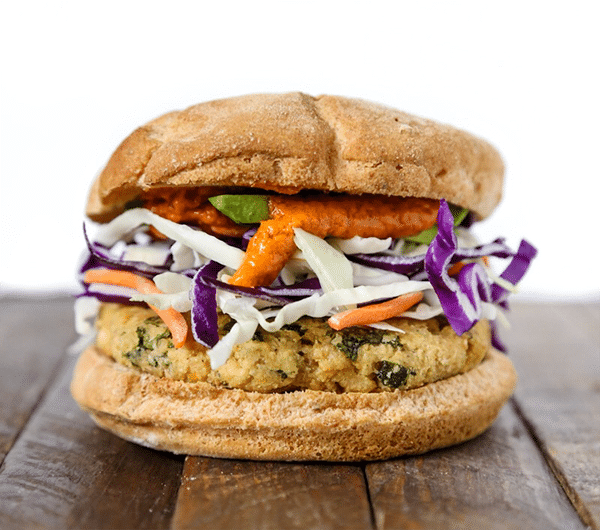 This yummy burger sneaks in some kale, all while remaining crispy and spicy. Piled with rainbow slaw, avocado, and a drizzle of Sriracha tahini, it's sure to be a hit. Get the recipe right here.
Air-Fried Buffalo Cauliflower Steaks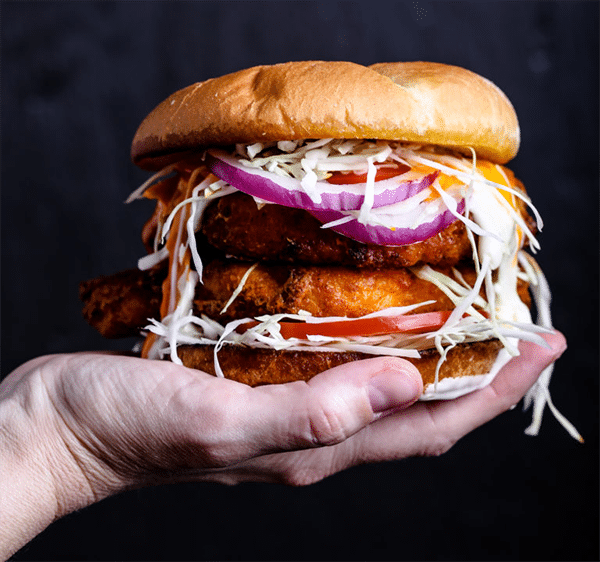 Combining crispy cauliflower, spicy Buffalo sauce, and a burger bun, this delectable and surprisingly light summer favorite is about to steal your heart. Get the recipe here!
Black Bean Burgers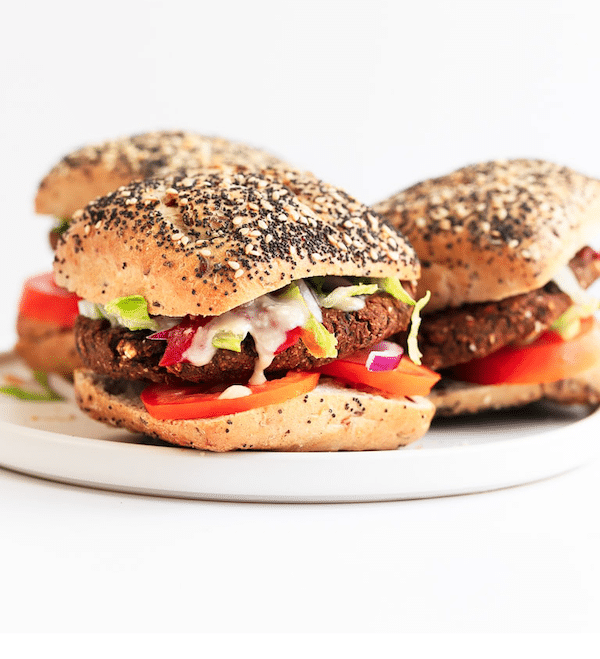 Sometimes there's no beating a classic! These tasty black bean burgers have only nine ingredients and can be whipped up in a quick 30 minutes. See for yourself here.
Craving more mouthwatering vegan food? We've got your back! Download your FREE Vegetarian Starter Guide today for recipes and meal ideas.