Vegan Breakfast Sandwich Launches at Barnes & Noble Bookstores Nationwide
Hannah Bugga
Barnes & Noble is embracing Earth Month by launching vegan breakfast sandwiches at all 500 of its bookstores nationwide! The tasty new offering boasts Just Egg Folded, Violife's gooey smoked provolone cheese, and aioli on a ciabatta roll.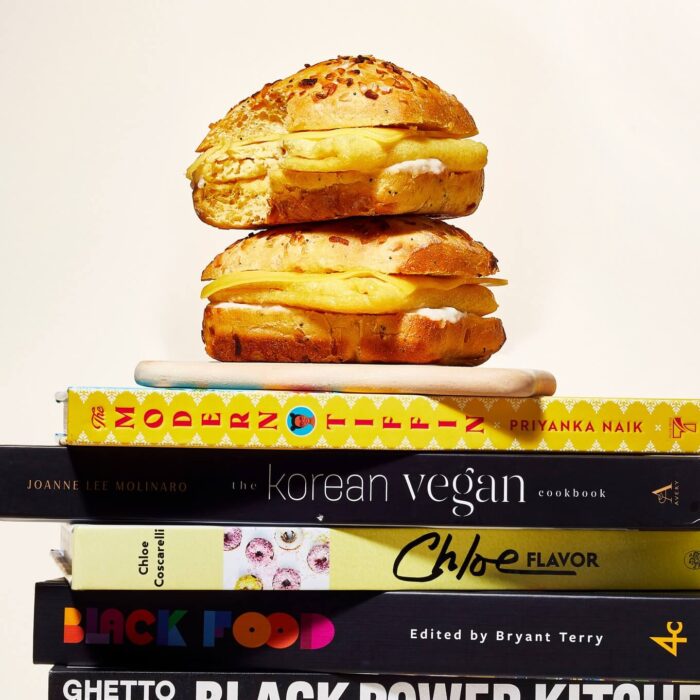 Bookstore aficionados can pick up the delicious plant-based sandwich, available for a limited time, starting April 10. Jason Arthur, senior cafe buyer for Barnes & Noble, stated:
Expanding our menu to incorporate more vegan-friendly options for our customers has been a priority for our team, but equally important has been finding the right plant-based alternative to offer.
This is the largest U.S. foodservice rollout for Eat Just's vegan egg thus far. JUST Egg chief revenue officer Matt Riley explained the partnership:
The opportunity to team up with this iconic brand to offer a fully plant-based sandwich means that JUST Egg is now available at more than 3,000 restaurants and cafes throughout the U.S., including hundreds of comfortable, inviting Barnes & Noble Cafés. I, for one, can't wait to pair my next good book with a delicious JUST Egg Breakfast Sandwich.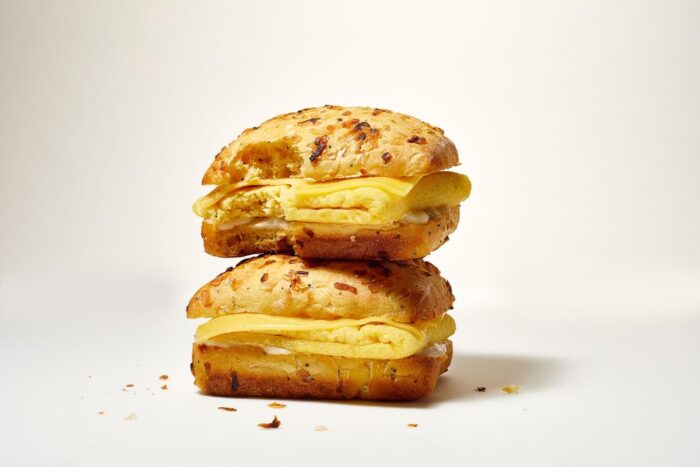 Eat Just has been on a roll lately! In January of this year, 7-Eleven Canada debuted its first-ever plant-based breakfast item at 550 locations in British Columbia, Alberta, Saskatchewan, Manitoba, and Ontario. The sandwich features JUST Egg Folded, Impossible Sausage, and Violife cheddar-style slices on an English muffin. At the time, Riley stated, "As we start a new year, we are proud to partner with 7-Eleven Canada to satisfy consumers' growing appetite for delicious and convenient plant-based foods."
Can't wait until April 10? Get your hands on a tasty plant-based breakfast sandwich today by visiting one of these coffee chains.