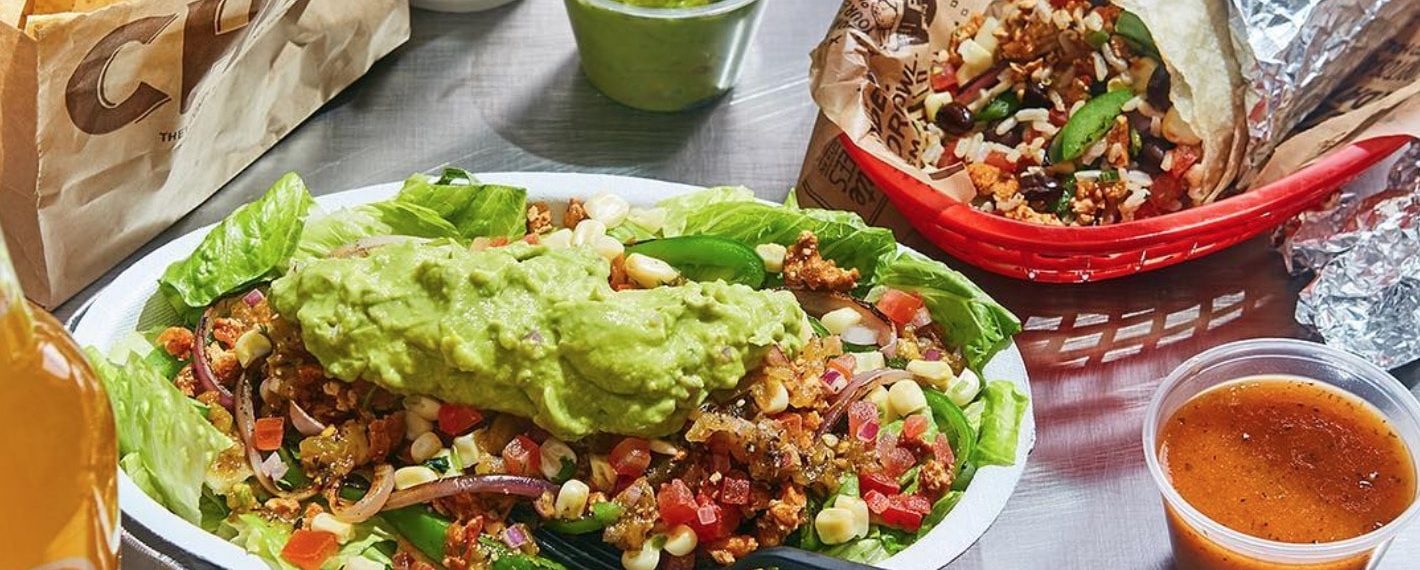 Vegan at Chipotle? Here Are All the Plant-Based Menu Items
Sarah Von Alt
Chipotle is my go-to spot when I want to keep things simple. Fortunately, this chain restaurant has locations in most cities, is well loved by many, and offers a bunch of plant-based ingredients to add to your burritos, tacos, and bowls!
Here are all the plant-based menu items at Chipotle:
Vegan Lifestyle Bowls
Cilantro-lime brown rice, black beans, sofritas (tofu), tomato and corn salsa, and lettuce make up this nutritious bowl.
Corn and Flour Tortillas
All of Chipotle's tortillas are vegan, so choose from corn or flour tortillas for tacos and burritos.
Black and Pinto Beans
No vegan burrito would be complete without some yummy, protein-rich beans. Both black and pinto are seasoned with onions, garlic, and a blend of savory spices.
White and Brown Cilantro-Lime Rice
Steamed with bay leaves, seasoned with lime juice, and garnished with cilantro, Chipotle's rice is out of this world.
Fajita Vegetables
A mix of caramelized red onions and bell peppers, the fajita veggies are seasoned with oregano, adding the perfect combination of sweet and savory to your dish.
Sofritas
In 2013 Chipotle introduced "sofritas"—an organic tofu option braised with chipotle chilies, roasted poblanos, and a blend of aromatic spices—to their U.S. menu. The company has since brought this offering to the U.K.!
Salsas
All of Chipotle's salsas are vegan, so load up the flavor with fresh tomato salsa (mild), roasted chili corn salsa (medium), tomatillo green-chili salsa (medium hot), or tomatillo red-chili salsa (hot).
Guacamole
Made with fresh avocados, red onion, jalapeño, and cilantro, guacamole is loved by everyone. And if you're skipping the sofritas, veggie burritos include guacamole for free!
Romaine Lettuce
No surprise here, but we did promise to include ALL the plant-based menu items. Plus, if you really love your greens, you can opt for a Chipotle salad! Just be sure to skip the vinaigrette.
Chips
Made fresh every day, these bad boys are seasoned with a dash of lime and kosher salt. Try them with guacamole or your favorite salsas!
—
Pushing for more animal-friendly menu options is a great way to make plant-based eating easier for you and millions of other compassionate consumers. Please take a moment to ask Chipotle to add more vegan options to their menu! You can leave a message on their Facebook page.
And get delicious vegan recipes, easy meal ideas, and tips by ordering a FREE veg starter guide.