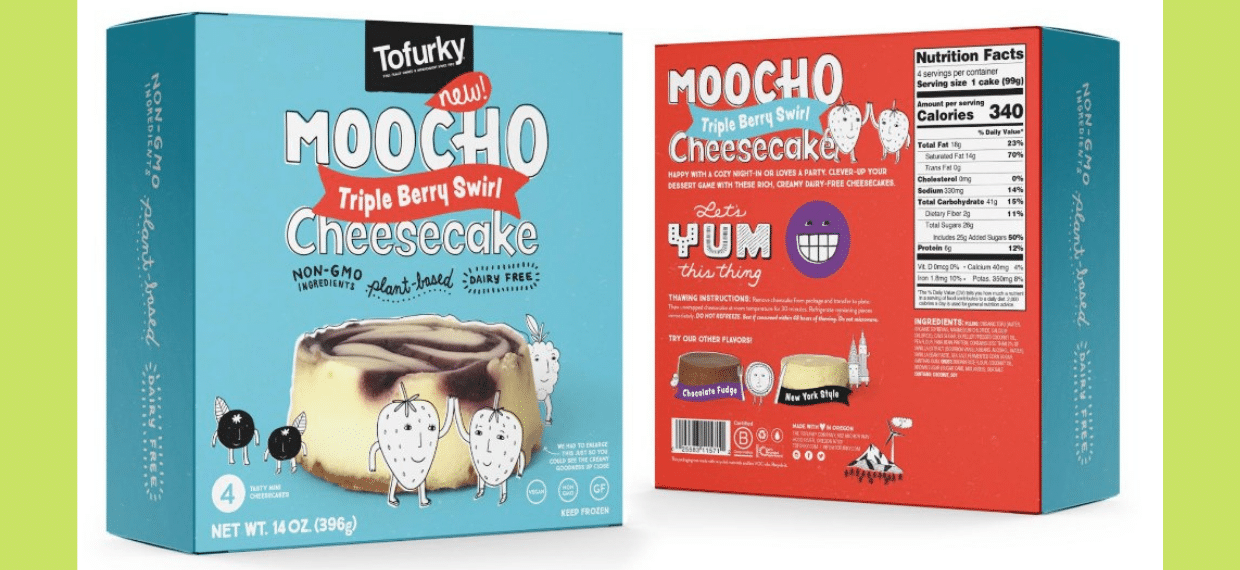 Tofurky Unveils New Vegan Cheesecake Line Coming in May
Sarah Von Alt
Well-known for their holiday roast and sausages, the folks at Tofurky have been bringing delicious animal-free foods to people around the world for more than 35 years. And one of their newest products—and first dessert line—is getting ready to hit store shelves: dairy-free cheesecakes.
The new line, which debuts at Natural Products Expo in March, is the company's first sub-brand and offers three mouthwatering varieties—New York Style Vanilla, Triple Berry Swirl, and Chocolate.
Nosh explains:
Each 4 oz. cheesecake will retail for $3.50–$3.99 each. Tofurky had previously included a cheesecake as part of its seasonal holiday "feast" kits, but has never sold them individually. That changed after consumers continued to ask for the product to be sold separately.
In addition to this exciting new line, the company has announced plans to reintroduce its plant-based pockets. These ready-to-heat meals, available in Ham & Cheddar, Turk'y, Broccoli & Cheddar, and Pepp'roni Pizza flavors, will feature an improved crispy crust.
Tofurky CEO Jaime Athos said that the company's goal is to "create a world where people don't need to exploit animals for food." With a wide range of products, including deli slices, sausages, and roasts, the family-owned company is staying true to its mission.
—
With more people than ever purchasing plant-based food, vegan companies like Tofurky are seeing a boom in sales. In fact, a study commissioned by the Plant Based Foods Association found that sales of plant-based meat in the United States had grown by an impressive 24 percent from 2017 to 2018. And a survey by The NPD Group found that 43 million American consumers regularly purchased vegan foods, such as tofu and plant-based burgers.
It's truly incredible to live in a time when we can enjoy all our favorite flavors without harming animals. With the wide variety of mouthwatering vegan options already available worldwide, there's never been a better time to move away from animal products. Order a FREE Vegetarian Starter Guide today.